Galveston Island Texas is a 27-mile-long barrier island that lies about 50 miles southeast of Houston Texas. And just east of Crystal Beach and the Bolivar Penninsula. A hugely popular vacation destination being so close to one of the targets Metro areas in the country. It's not without good reason.
There are so many attractions and activities available, literally something for everyone and surf fishing Galveston is one of my favorites. Plenty of Hotels, beach house and condo rentals, restaurants, night clubs, art galleries, museums, water parks and yes great fishing including surf fishing. This makes for a great family vacation destination.
For 20 plus years my family had a house on West Galveston Island and we spent many days fishing both the bays and surf of Galveston Island. Those will always be some very fond memories of awesome catches and good times.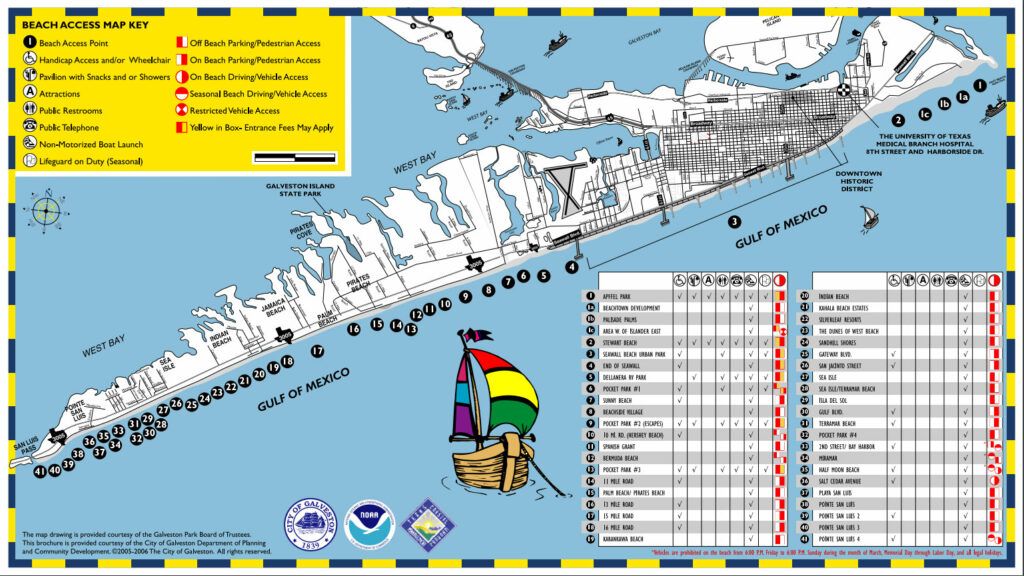 Why is Galveston a hotspot for surf fishing?
Galveston boasts an ideal combination of factors that make it a hotspot for surf fishing. Its long stretches of sandy beaches, nutrient-rich waters, and proximity to the productive fishing grounds of the Galveston Bay Complex create a haven for both fish and anglers. The Gulf of Mexico's diverse ecosystem offers an abundance of species, from redfish and speckled trout to flounder and more, making Galveston, much like South Padre Island Texas, a dream destination for any angler.
Finding the Best Fishing Spots in Galveston
Jetties and Piers
Galveston is known for its jetties and piers, which extend into the Gulf of Mexico and provide excellent fishing opportunities. These structures attract various fish species, as they offer shelter and serve as feeding grounds. The Galveston Fishing Pier and 61st Street Fishing Pier are popular choices among anglers, providing easy access and the chance to catch a wide range of fish.
Surf Zones
The surf zones along Galveston's beaches are prime locations for surf fishing. Look for areas where the waves are breaking and forming troughs, as this is where fish tend to congregate. The San Luis Pass, East Beach, and Seawall Beach are well-known spots that offer promising surf fishing experiences. Be sure to observe any local regulations and respect the environment while choosing your fishing spot.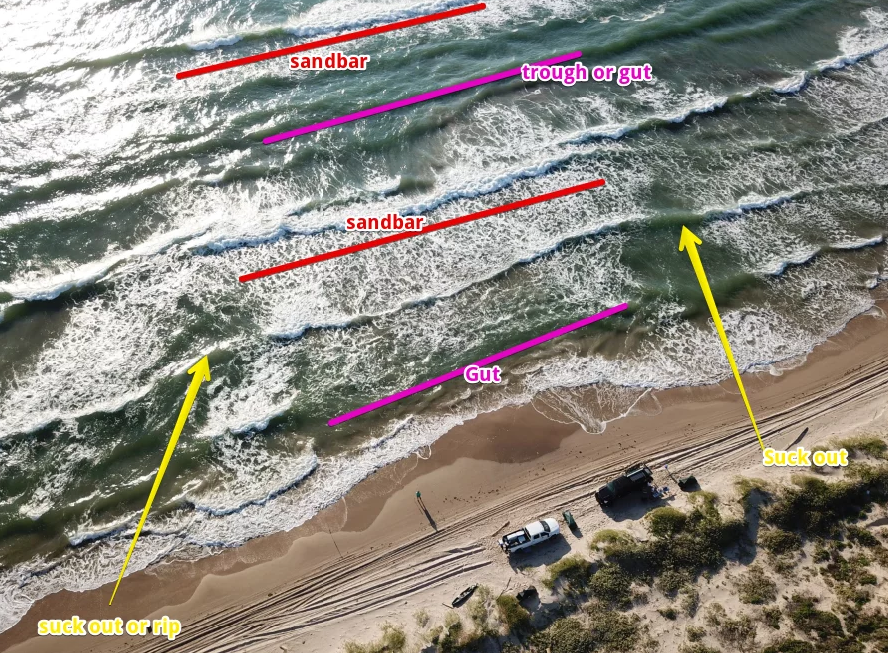 Essential Gear for Surf Fishing Galveston Texas
Rods and Reels
When it comes to surf fishing Galveston Texas, having the right gear is essential. Your fishing rod should be long and sturdy, typically between 9 and 12 feet in length if fishing with natural baits, to allow for long casts and better control.
Pair it with a reliable spinning reel that can handle the demands of saltwater fishing. Look for reels with a high line capacity and strong drag system to handle big fish.
A good medium action rod of 7 – 8 ft paired with a 4000 – 5000 series reel is a good choice if you will be fishing with artificial lures in the Galveston surf.
Tackle and Bait
You'll need a selection of tackle and bait. Start with a variety of hooks in different sizes to match the fish species you're targeting. Spider sinkers are popular for surf fishing, as they anchor your line against the waves. Other essential tackle items include swivels, leaders, and Lures.
Essential Surf Fishing Gear:
As for bait, live and cut bait are effective options. Popular choices in Galveston include shrimp, mullet, sand fleas, and squid. Don't forget to bring a bait bucket to keep your bait fresh and accessible throughout your fishing session.
Fishing Galveston Island, Beach Access
Galveston Island, because of its popularity and proximity to Houston, is a highly developed beach. There are motels and resorts all along the sea wall and city of Galveston proper. To the west of town, their are beach houses and small developments along nearly the entire beach front. This makes beach access more "complicated".
These beach developments have, for the most part, closed the beach to motorized vehicles. There are parking areas where you can access the beach via foot, and carry your gear to the beach. Some will allow golf cart access with the proper registration (contact Galveston Police Department for information on golf carts and beach access).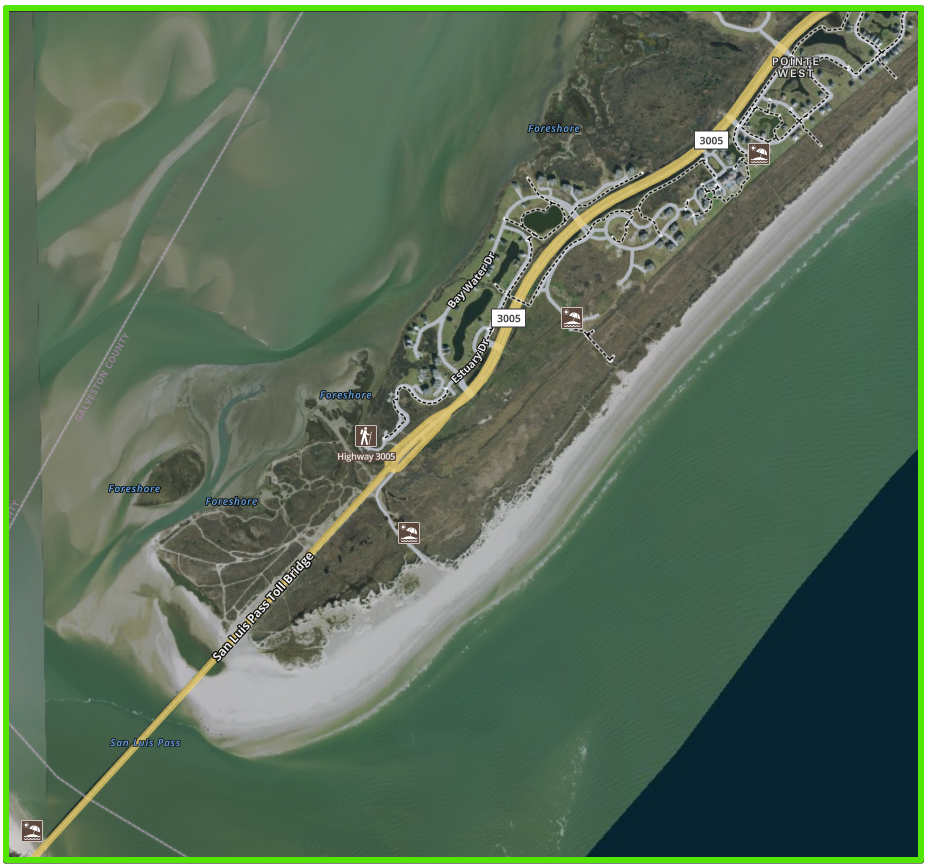 The San Luis Pass area, on the far west end of the island, has about a mile of beach with vehicular access.
I would highly recommend 4×4 vehicles only, and be very careful fishing in the pass itself.
San Luis Pass has taken many lives over the years.
The pass connects West Galveston Bay with the Gulf of Mexico and the currents can really rip through the area. Just across the bridge over San Luis Pass, is Follet's Island and then Surfside beach, both great fishing destinations as well.
Always, always, always wear a Personal Flotation Device ( old school: Life Jacket) if you are going to be wading in and around the pass. I've had my own close call with San Luis pass, and lived to tell about it. Many others have not been so lucky 🙁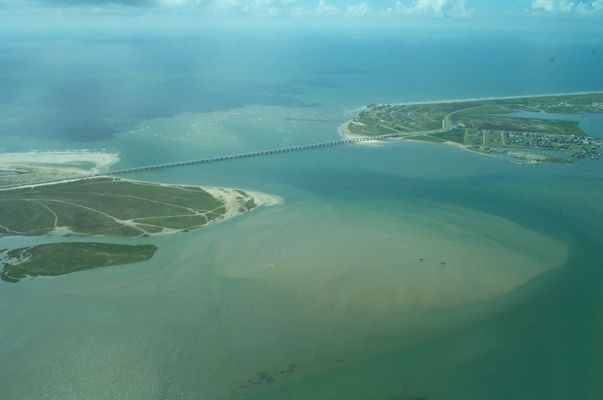 When's a good time for Surf Fishing Galveston?
That's always a loaded question for a guy like me that loves to fish. My standard answer is: whenever you can, there are better times than others of course. During the dead of winter (January/February in Texas) fishing along the Galveston beachfront can be slow. There are still fish around, just not as many or as much variety.
When is the best surf fishing at Galveston?
Spring thru summer are prime time, but keep in mind the beaches will get crowded this time of year. A quick tip: hit the beach early, daylight until around 10:30 am. The average beach goer, families, kids, teenagers etc sleep in and will start to filter out to the beach around 10 am. Then the jet skis and surf boards etc hit the surf and pretty much shut down the fishing.
There can be some great fishing before the crowds show up however. If the surf is calm to moderate with clear water to the beach, the speckled trout action can be as good as anywhere on the coast.
There will be sharks present this time of year, so just be aware and if you plan on wade fishing the surf, use a long stringer in case a shark wants to make a quick snack of your catch.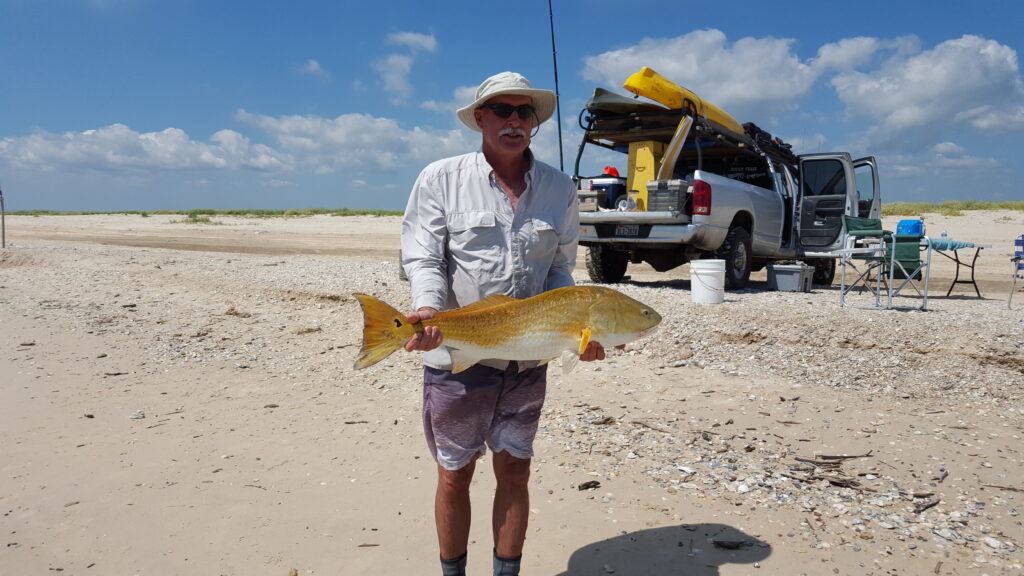 In the fall, the Bull Reds make their presence known in the Galveston surf. Mostly oversize, these bull reds are not great table fare, but are great sport to catch.
Galveston Fishing & Local Information:
Surf Fishing Galveston Texas Tips and Tricks
Time Your Fishing
Timing your fishing session can greatly impact your success. The best times for surf fishing in Galveston are typically during the early morning hours and late afternoon, when fish are more active. Take advantage of the incoming tide, as it brings food and attracts fish closer to the shore. And, anytime with strong tidal movement, in or out, is a good time to be surf fishing. Pay attention to lunar phases and plan your fishing trips around major and minor feeding times for an added advantage.
Stay Mindful of the Weather
The weather conditions can greatly affect your surf fishing experience. Pay attention to the wind direction and speed, as they influence the waves and water clarity. A light onshore breeze can create favorable conditions for surf fishing. Additionally, keep an eye on weather forecasts and avoid fishing during severe weather conditions or when lightning is present. Or, in the summer, when tropical storms or hurricanes are brewing in the Gulf of Mexico.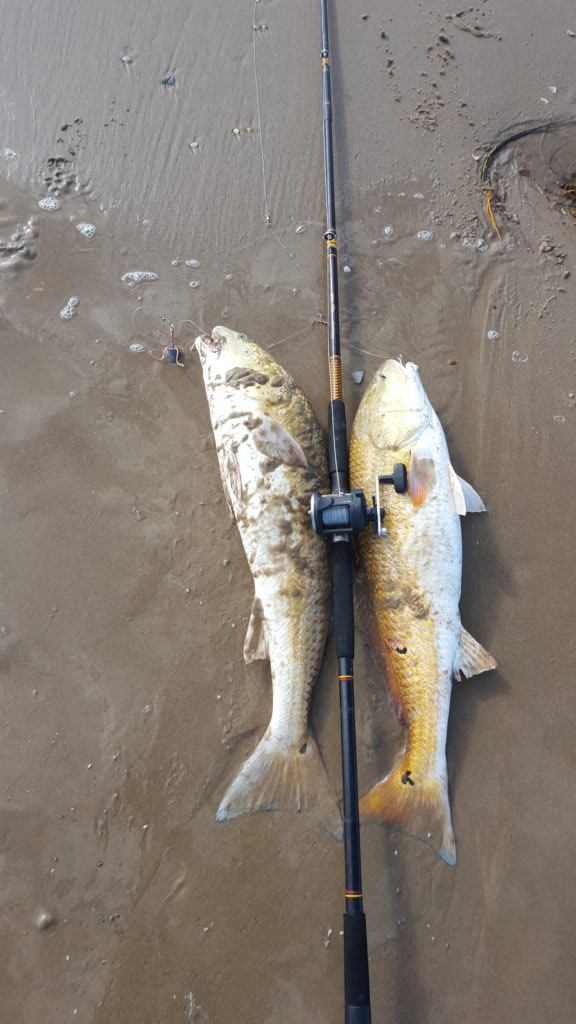 Observe Fishing Regulations
Before you cast your line, familiarize yourself with the local fishing regulations and any size or bag limits for the fish species you intend to catch.
Ensure you have a valid fishing license and adhere to any specific rules or seasons in place. Texas Game Wardens will not hesistate to give you a ticket and, as they say, ignorance of the law is no excuse.
Reading the Waves
To increase your chances of success, learn to read the waves and understand the underwater topography and structure. Look for changes in wave patterns, such as rip currents or sandbars, as these can be excellent areas for surf fishing.
Fish tend to gather in areas where the current brings food, so keep an eye out for any signs of baitfish activity such as diving birds or nervous water.
Using the Right Bait
Choosing the right bait can make a significant difference in attracting the fish you're targeting. Live bait, such as shrimp or mullet, is often effective for a variety of species. However, if you prefer artificial bait, opt for lures that mimic the local forage, like mullet or shrimp, you want to "match the hatch". Soft plastic swimbaits, topwater plugs, or spoons will all work in conditions are right. Experiment with different baits to see what works best for the fish you're after.
What About Accommodations?
I love to camp on the beach when I fish, but Galveston Island has very few places for that. The area around San Luis Pass you can drive on the beach and camp. Galveston Island state park also offers camping, however, no beach driving access.
That being said, their is no shortage of accommodations on Galveston Island. Plenty of Hotels in town, beach house and condo rentals the length of the island. You can even rent a house right on the beach and fish out the front door 😉 Galveston.com will have plenty of suggestions for rentals.
What Can You Catch Surf Fishing Galveston?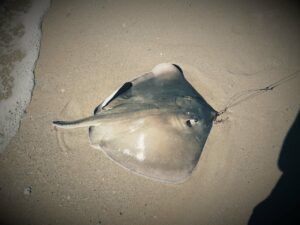 With the Gulf of Mexico on its doorstep, Galveston Island offers surf fishing for a variety of species. Of course, speckled trout and redfish are the primary target species, but the surf zone offers a wide variety of species.
The spring and summer offer everything from whiting, reds, speckled trout, sand trout, black drum, Spanish mackerel and sharks. When the clear water moves in and stays for a few days, even king mackerel can be caught surf fishing Galveston.
Surf fishing for bull reds in Texas hits its peak in the fall and the Galveston surf is great place to get in on some of the action. When its on, they will give you and your gear a real work out. The winter months are the slowest fishing months, but their will still be a few bull reds cruising the surf along with whiting and sheepshead. Whiting and sheepshead both make great table fare, and are fairly easy to catch.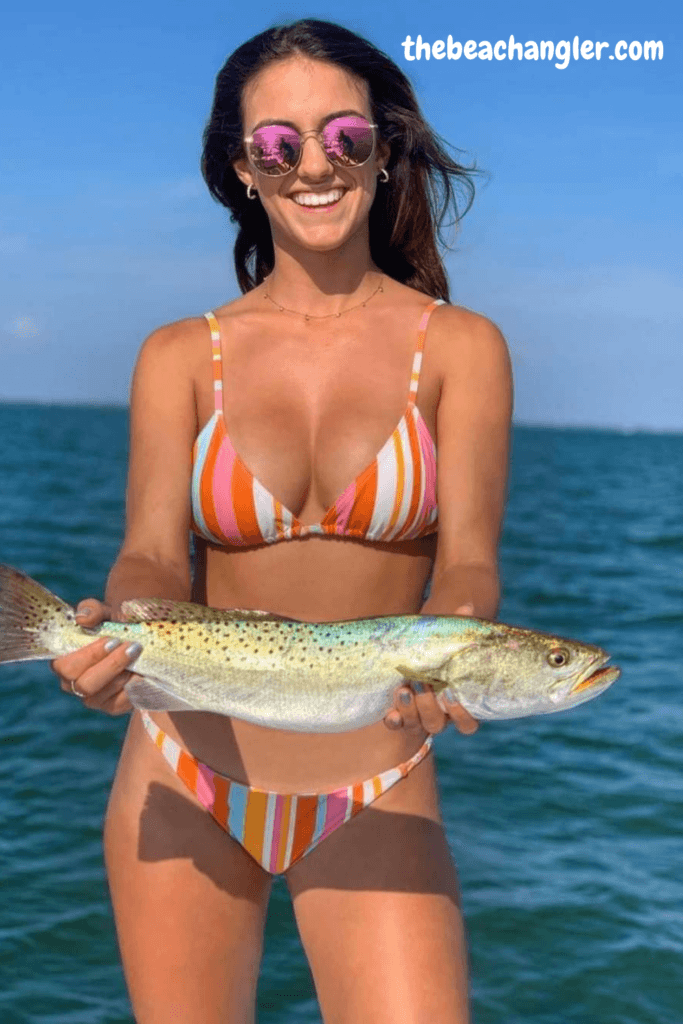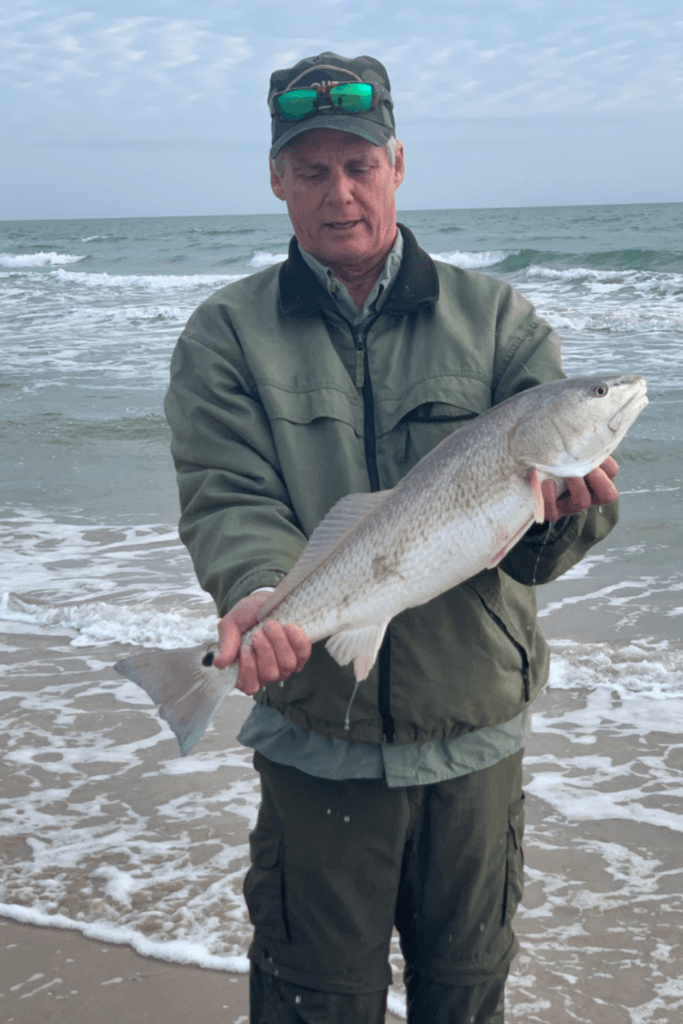 Frequently Asked Questions about Surf Fishing Galveston Texas
Do I need a fishing license for surf fishing in Galveston Texas?
Yes, a fishing license is required for surf fishing in Galveston Texas. Make sure to obtain the appropriate fishing license before casting your line.
What is the best time of year for surf fishing Galveston?
The best time of year for surf fishing in Galveston is during the spring and fall seasons when fish are most active and the weather is pleasant.
What types of bait are effective for surf fishing Galveston Texas?
Effective baits for surf fishing in Galveston include live shrimp, mullet, sand fleas, and squid. Artificial lures such as soft plastics and spoons can also be productive.
Are there any fishing restrictions in Galveston?
Yes, there may be fishing restrictions in Galveston. It is important to familiarize yourself with local regulations, including size and bag limits, and adhere to them.
What are some popular fishing spots in Galveston?
Popular fishing spots in Galveston include the Galveston Fishing Pier, 61st Street Fishing Pier, San Luis Pass, East Beach, and Seawall Beach.
What is the bag limit for fish in Galveston?
The bag limit for fish in Galveston may vary depending on the species. Check the local fishing regulations for specific bag limits and size restrictions.
What are You Waiting for? Head to Galveston Island.
If you're looking for a fun, family friendly destination with easy access and plentiful accommodations and attractions, Galveston Island would be a great choice. There is no shortage of things to do or see. Plenty to keep those not interested in fishing occupied and happy. Plenty of pedestrian only beaches so you won't need to worry about kids getting run over.
You have Moody Gardens, Pleasure Pier and Schlitterbahn water park to keep the kids occupied. Art galleries, museums, and shopping along the strand to keep the wife happy.
Movie theaters, and if all else fails, Houston is only an hour drive away. Take in a baseball or football game 🙂
Surf fishing Galveston Island will generally be more crowded but you can still have a great time and catch lots of fish.
You'll need to start early and finish early. Then you can spend the rest of the day with the family checking out all the other attractions Galveston Island has to offer.
As always, safe travels, good fishing, have fun, enjoy the journey and leave it cleaner than you found it. If you have any comments, questions, ideas or suggestions, please leave them in the comment section below and I will get back to you.
Follow us on Facebook: Rex The Beach Angler, Instagram: thebeachangler7, Twitter: @AnglerBeach and YouTube: Man Art Creations.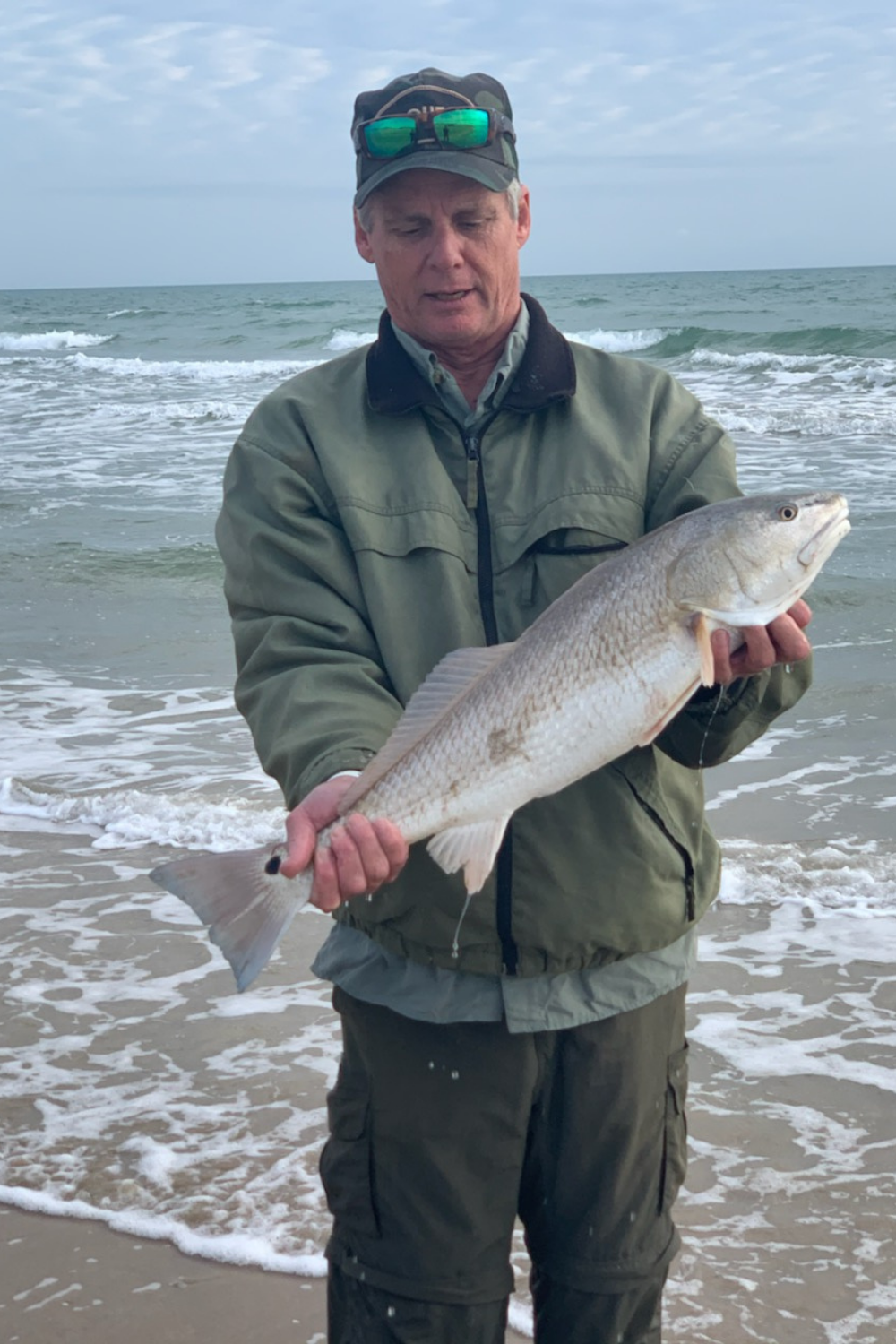 A life long surf fisherman with 50+ years of experience, I am also an avid hunter and outdoorsman. I will be sharing my passion for the outdoors with you so be prepared for hunting, fishing, camping, hiking and more. Along with gear reviews and the latest trends and innovations in the outdoor industry.