Follet's Island and Surfside Beach, Texas.
---
The Texas Coast offers a multitude of beach fishing destinations. Follet's Island and Surfside Beach, is another great example of that. Follet's island lies just across the San Luis Pass toll bridge from Galveston Island and extends for approximately 15 miles southwest to the small coastal community of Surfside Texas. Nearly the entire length of beach is public access including vehicular access. Though still close to the Houston Metropolitan area, Follets Island is usually less crowded than neighboring Galveston Island to the North and East. Like any other public beach however, summer weekends and holidays can get a little congested.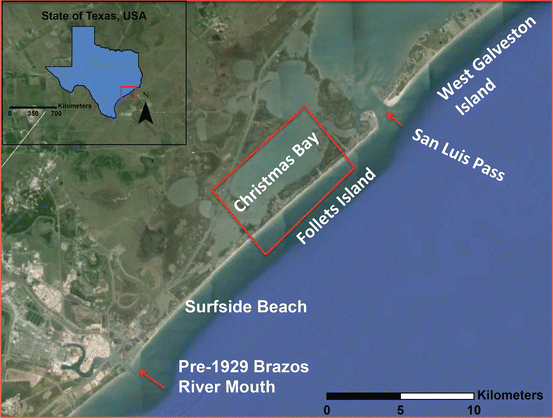 Why Follets Island?
---
With San Luis Pass at one end and the mouth of the Brazos River at the other, Follets Island has all the ingredients for excellent Surf Fishing. With the exchange of water between the Gulf of Mexico and West Galveston Bay through the pass on one end and constant flow of nutrients and bait from the Brazos River on the other, Follet's Island draws bait fish and predators in close to shore. You have the makings of a great fishery. Summertime speckled trout fishing can be lights out when the surf conditions are right. The abundance of bait and predators moving in and out of the pass and surfside jetties means no shortage of fishing opportunities.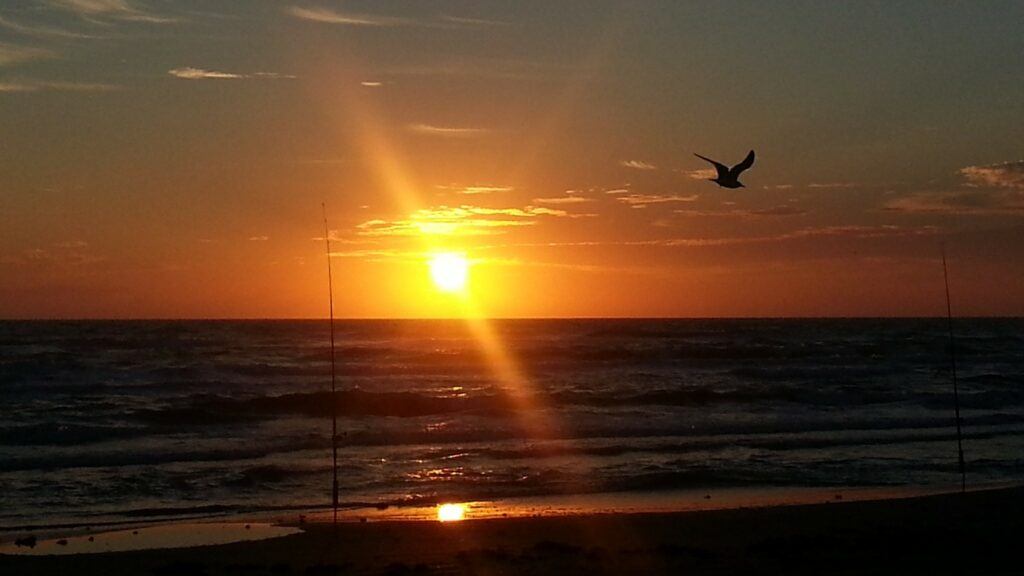 Travel and Accommodations.
---
You reach Follet's island via either the San Luis Pass toll bridge from Galveston Island, or by TX 332 from the Lake Jackson/Clute area to the community of Surfside Texas. Follets Island is much less developed than Galveston Island it's neighbor to the north. There are some beach house/condo rentals, but with plenty of motels, Lake Jackson may be a better option. Of course, one could explore beach rentals on the west end of Galveston Island and experience surf fishing on both islands. 😉
Beach driving is allowed on the island and beach camping is permitted for up to 14 days at a time. There are no facilities on the beach, so it will be primitive camping. Which means, if you need it, you better bring it. Follets Island is unique in that you can drive and camp on a less crowded beach, and in 30- 45 minutes you can be in Galveston and take advantage of all the attractions and amenities it has to offer.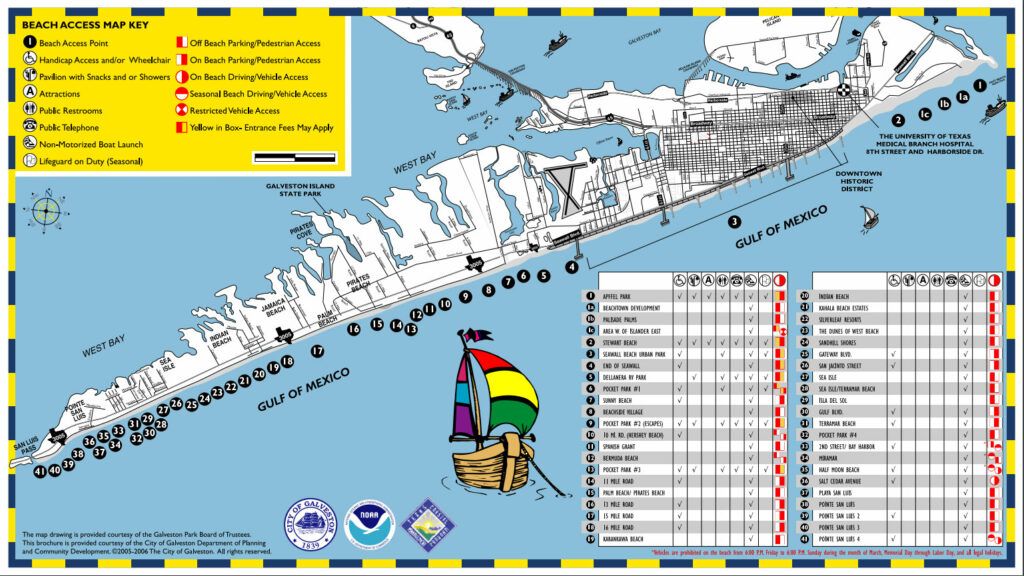 What can you Catch?
---
The warm waters of the Texas Gulf Coast are rich with a wide variety of fish. The Follet's island beach is where those fish rich waters meet land and where we as surf fishermen, can get a shot at them. Summer time is of course the prime time both for fish and fishermen. Schools out and folks are taking vacations, the beach is a popular destination.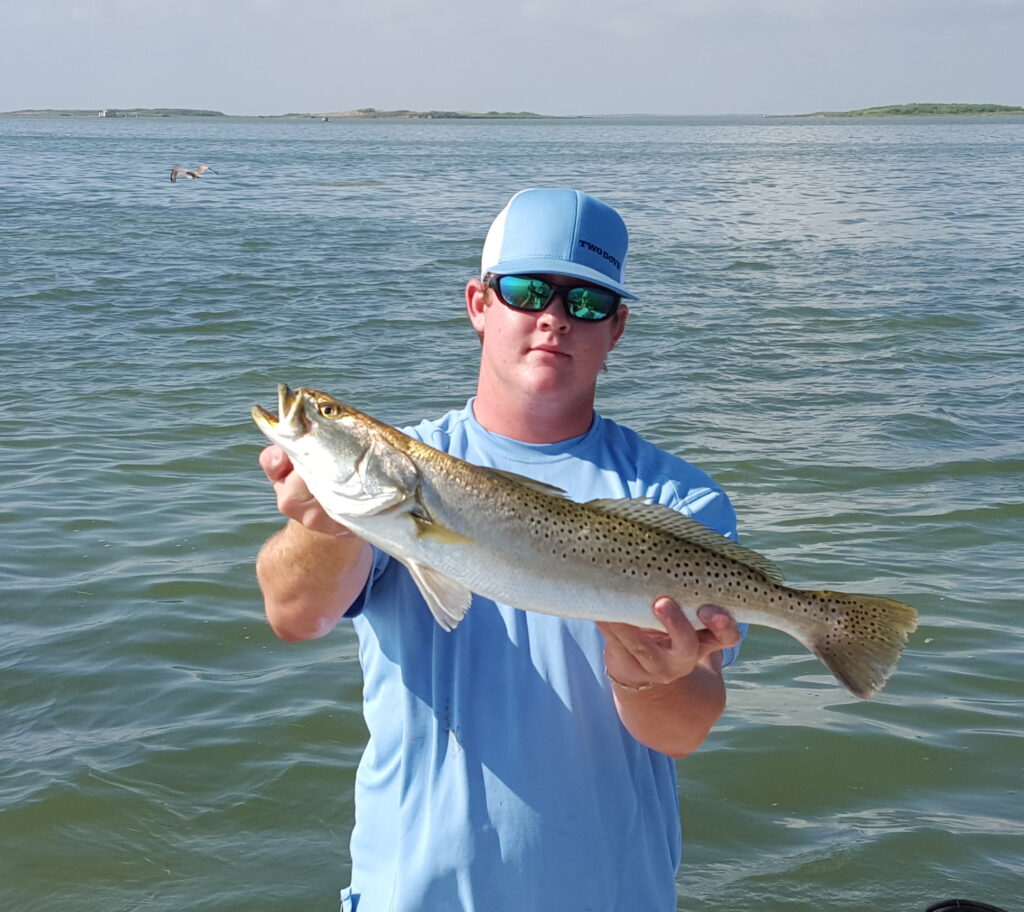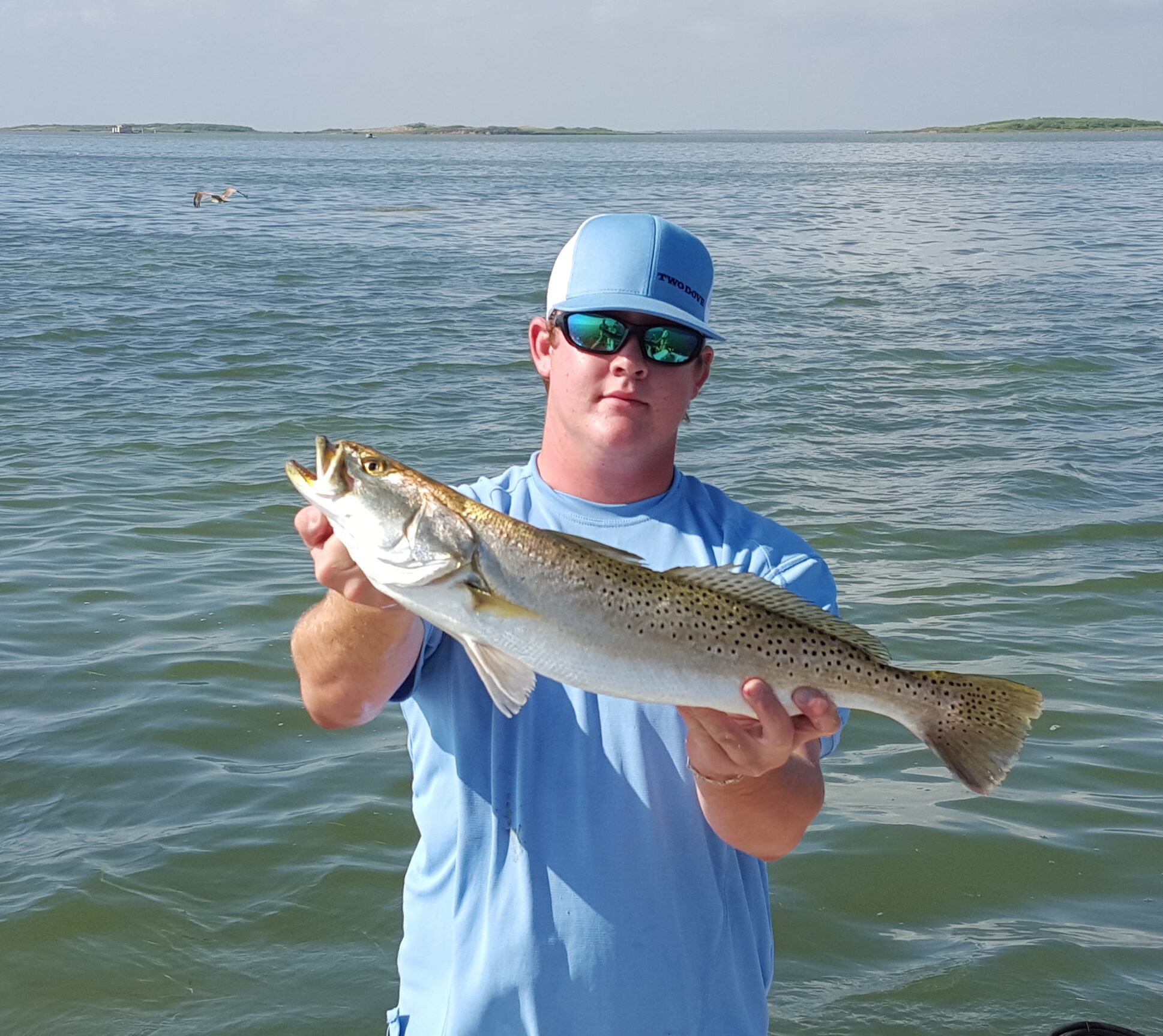 The summertime surf of Follets Island and Surfside Beach produce tremendous fishing for speckled trout during periods of calm to moderate surf conditions. When the clear waters of the gulf push up on the beach front wade fisherman throwing both artificials and live bait will produce nice catches. Sharks prowl the surf this time of year, so if you wade fish, use a long (15 foot+) stringer in case a shark wants to share in your catch.
The summer surf along Follets Island will also produce redfish, whiting, Spanish mackerel, black drum, gafftop catfish and sheepshead along with a variety of lesser species. Live or fresh dead shrimp and mullet will catch any of these species.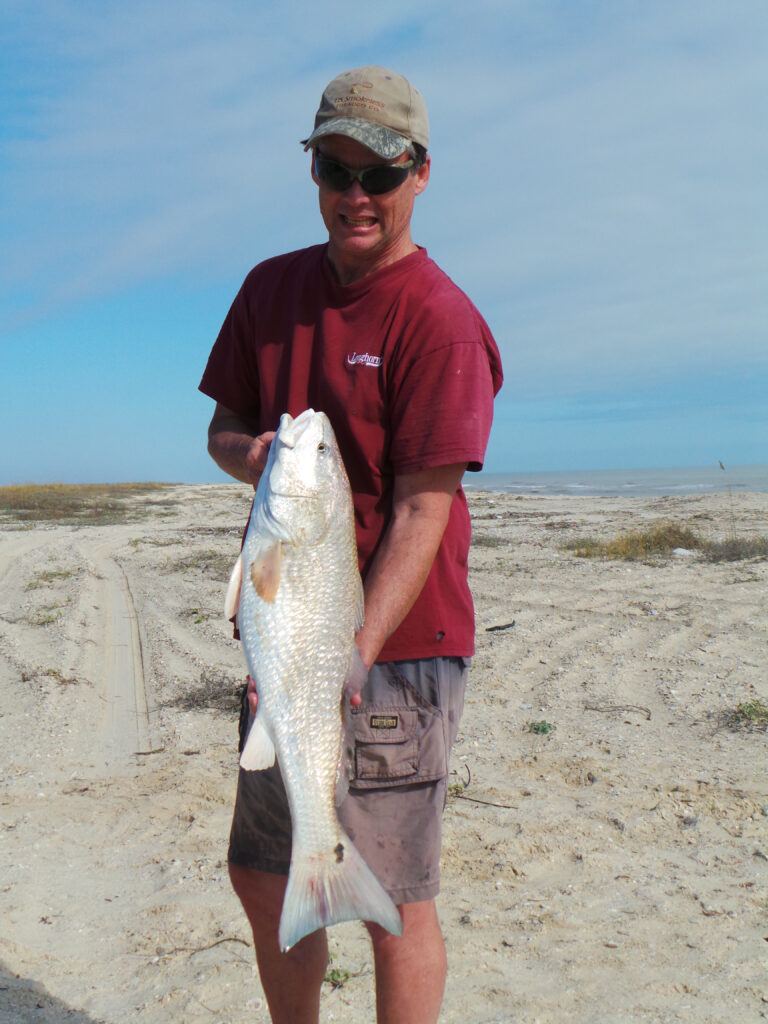 Essential Surf Fishing Gear:
Fall will see the return of the bull reds to the surf zone. Most of these fish will be oversized and not particularly good table fare, but they are great sport and will give you and your equipment a good workout. 🙂 Take care handling these fish. Take some good photos and release them to fight another day as these are the spawning fish.
The fishing slows down in the dead of winter along the Follet's island beach front, but the crowds are gone as well so you might have the beach all to yourself. There are still fish in the surf. Whiting are available year round and typically larger specimens show up during the winter months. Sheepshead can be thick in the surf at times particularly at the surfside jetties. There will still be a few bull reds cruising the surf as well.
In the spring, the Black Drum make their appearance in the surf near both San Luis Pass and the Surfside Jetties. Migrating between the Gulf of Mexico and the bays, some exciting action is to be had for these large bruisers. Large 30+ pound fish are common and they will put a bend in your rod and an ache in your arms. Again mostly oversized spawners, it's best to photograph the catch and release these fish to complete their spawning run.
Planning a Trip?
---
You think you might want to try a trip to Surfside Beach and Follet's Island? There are some very good websites and forums that cover fishing in the area. There are surf cams (saltwater-recon.com) you can check out as well. A good source of local information is the site: 2coolfishing.com.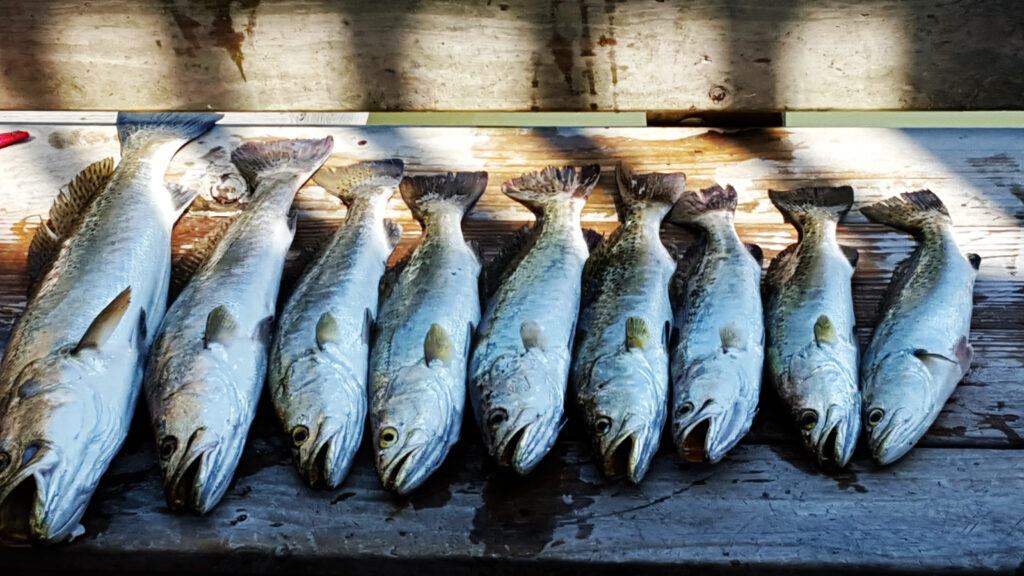 There are plenty of local bait and tackle shops that will be all too happy to fill you in on the current conditions and gear recommendations etc. Tackle choices will vary largely dependent of the target species. Bull Reds and Large black drum will require some sturdy equipment. Speckled trout can be caught with standard bass fishing tackle. To each his own, no matter what you choose to try, you'll have a blast. If you're new to surf fishing, Randy Meyers, a 40+ year veteran of Surf Fishing has a great introductory Surf Fishing course that will cover all the tips, tactics, tackle and techniques.
Follet's Island –

Let's go!
---
Get on the internet. Do some research. Call the locals and head to Follet's Island TX. It's another good family vacation destination. You can camp and fish and swim and surf etc., on the beach. You can take a short drive up to Galveston Texas and take in all the attractions and amenities available. Plenty of things to do and see, no chance of getting bored. Fun available for the whole family no matter their degree of interest in fishing 😉
Please, if you wade fish the surf, wear your PFD (life jacket) be safe. As always have fun, safe travels, good fishing, and leave it cleaner than you found it. If you have any comments, questions, ideas or suggestions, please leave them in the comment section below and I will get back to you asap. Follow us on Facebook: Rex The Beach Angler, Instagram: thebeachangler7, Twitter: @AnglerBeach, and YouTube: Man Art Creations.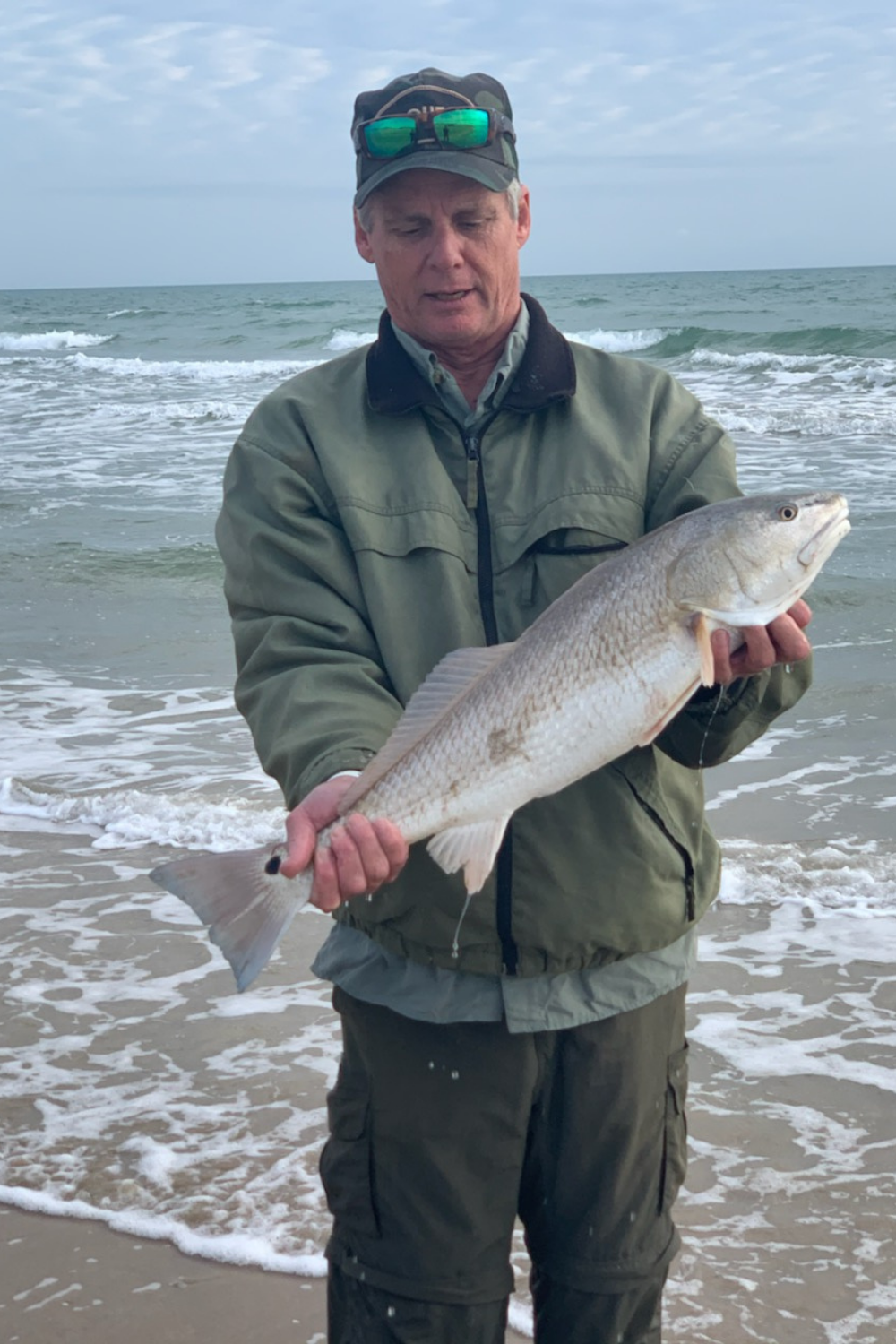 A life long surf fisherman with 50+ years of experience, I am also an avid hunter and outdoorsman. I will be sharing my passion for the outdoors with you so be prepared for hunting, fishing, camping, hiking and more. Along with gear reviews and the latest trends and innovations in the outdoor industry.