If you are new to surf fishing, or like me a veteran of the beach front, you know that hauling all the gear you need for a surf fishing trip can be a real challenge.
Particularly when it comes to your expensive rods and reels. Bouncing around in the back of your vehicle can result in broken eyes, rods, reel handles and worse.
The problem is how to get your rods and reels to your fishing destination in a safe and secure manner. You spent too much of your hard-earned money on fishing equipment to see it crushed under an ice chest on the trip down the beach.
It happens, I've experienced it firsthand. Fortunately there is a solution, the vehicle fishing rod rack. You can see, in the picture below, the bumper mounted rod rack I use on my own beach fishing rig.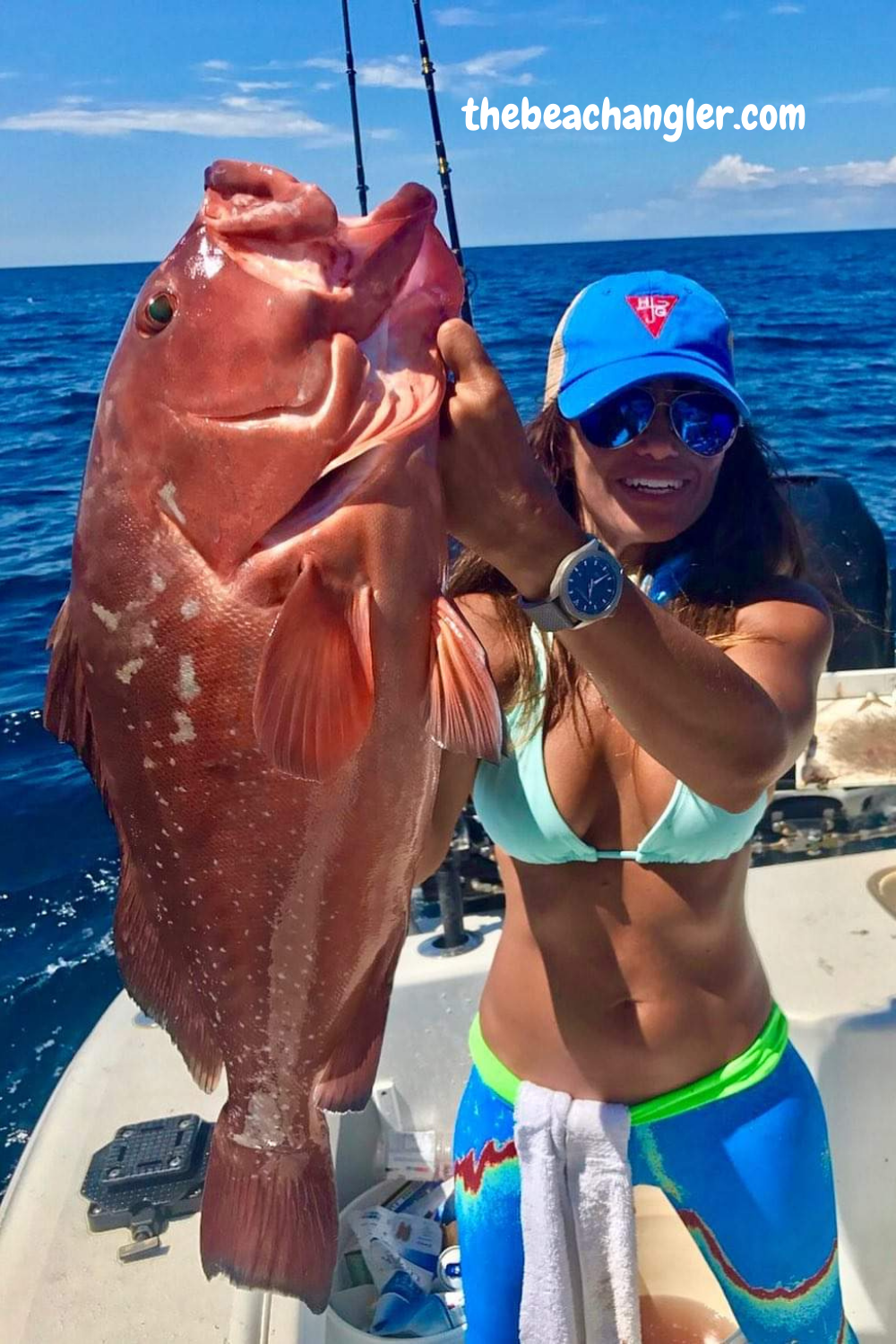 Fishing Rod Racks for Your Vehicle
---
Vehicle fishing rod racks come in many varieties. Some mount on your vehicles bumper or receiver hitch. Others mount on the roof of the vehicle, some on the hood. Others in the bed of a pick up and still others mount on the inside of the vehicle and your rods hang from the roof.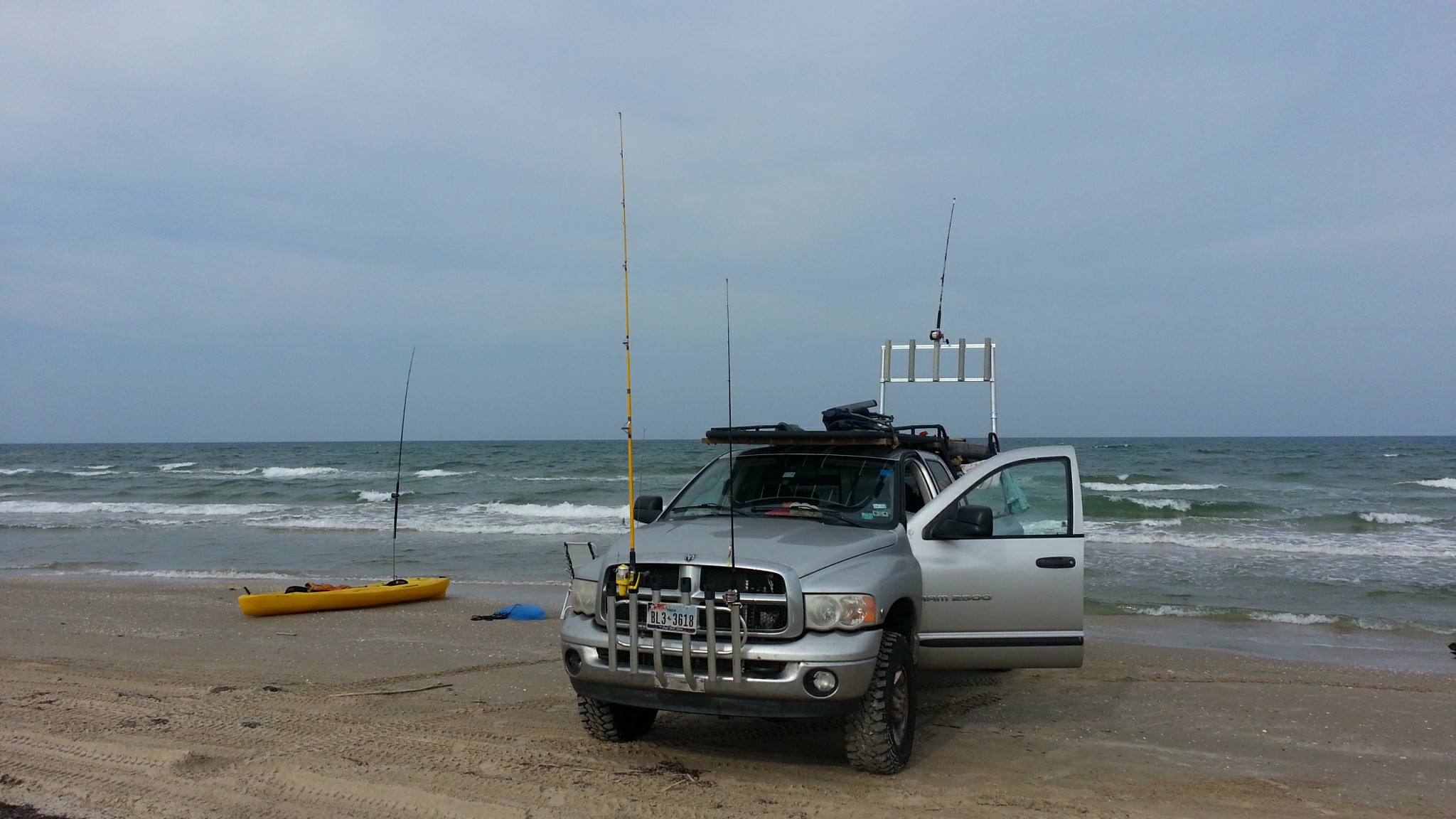 These all have their advantages and uses. What works best for you will vary depending on what size rods, how far you're traveling and the road and weather conditions you will be traveling in. We will take a look at some of the best options for carrying your rods outside the vehicle. This will leave you more room for your other gear inside and still keep you rods safe and secure as you travel.
Wahoo Industries Truck Bed Fishing Rod Rack
---
A universal rod rack designed for truck beds.
The Wahoo Industries Truck Bed Fishing Rod Rack is a universal rod rack designed for truck beds. It is fully adjustable for various widths of truck beds and clamps to the bed rail using the same clamps that are used to attach bed covers and similar accessories. Constructed of high strength aluminum this rack can be positioned anywhere along the truck bed and will carry your rods up and out of the way of the rest of your gear in the bed of your truck.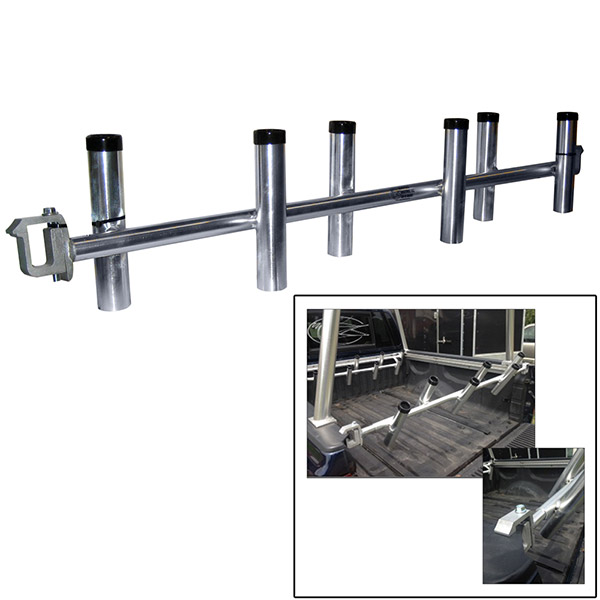 Adjusts from 53.5"-67.5"
Adjustable angle
6 Rod Holders
Drill bit and SS Hardware included

Fish-N-Mate 15-Degree Offset 6-Holder Rod Rack
---
The Fish-N-Mate Fishing Rod Rack holds up to 6 rods and is on 15 degree angle. This rod rack is surface mountable to suitable areas and is made with bright anodized aluminum finish. This rod rack also mounts to truck tool boxes, vehicle bumpers, boat transoms, t-tops. You will need to drill some holes somewhere however.

15-Degree Offset 6-Holder Rod Rack
Anodized aluminum finish
Providing parts and attachments for outdoor recreation
Quality craftsmanship and materials make this product a must have for any fisherman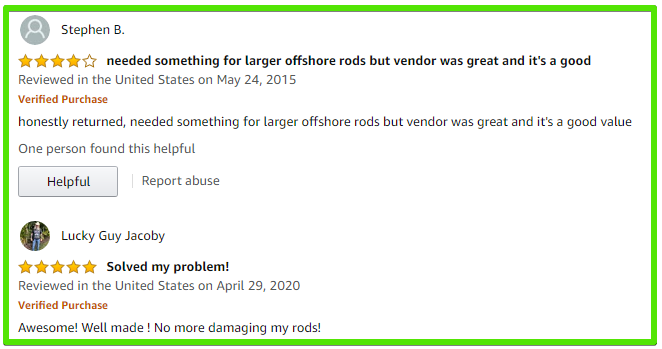 Brocraft Hitch Mount 6 Pole Rod Holder/Hitch
---
The Brocraft Hitch mount fishing rod rack is made of high strength T6 aluminum and attaches via a standard 2″ receiver hitch. The holder is hinged to swing out of the way when you need to lower your tail gate. This will carry your rods on the outside of the vehicle leaving the interior for other gear.
Easily attached and then removed when not in use, this make a very handy option for carrying your rods. When carried on the rear bumper however, you will have some sand and dirt that gets thrown up and on your equipment at times. If you have a front receiver mounted, you mount the rod holder on the front of the vehicle to avoid the sand issue.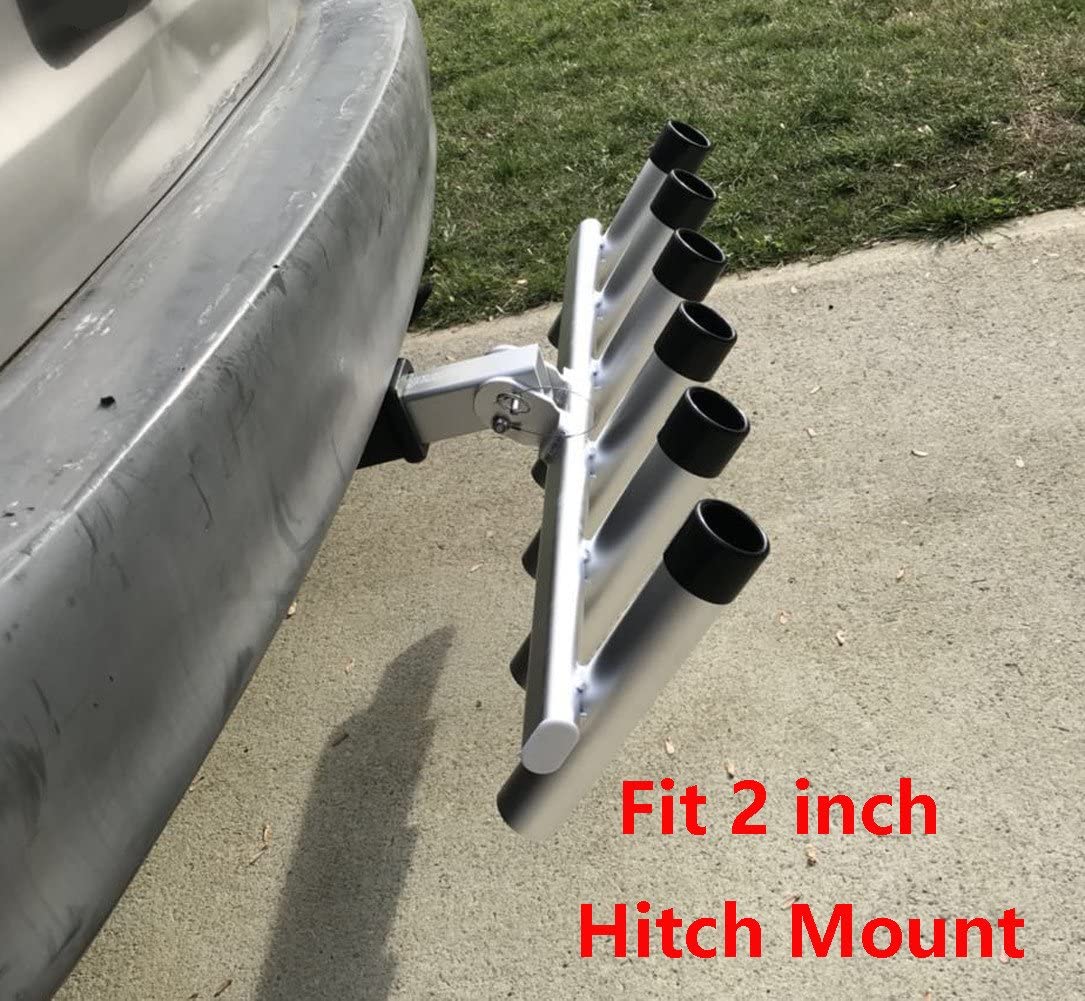 Made by marine grade T6 aluminum with CNC processing, Welding
Silver anodized finish,
Fits Standard 2″ Receiver – (Pin not included)
Swings Down to Allow For Tail Gate and Baiting
6 Fishing Rod Holder

Portarod Inshore Fishing Rod Holder/Rod Rack
---
The Portarod 5 Inshore Fishing Rod Rack is designed to hold 5 Portarod rod holders. It allows for a much better way to transport your rods in the bed of your truck. This rod holder is simple to remove and install. Don't worry about drilling or bolts, this rack fits firmly into place with its ratcheting action. The ratcheting support bar expands to fit almost any truck bed. This rack adjusts the vertical angle of your rods and spaces between each holder. This fishing rod rack features a compact design, this makes it easy to transport from the truck to the garage.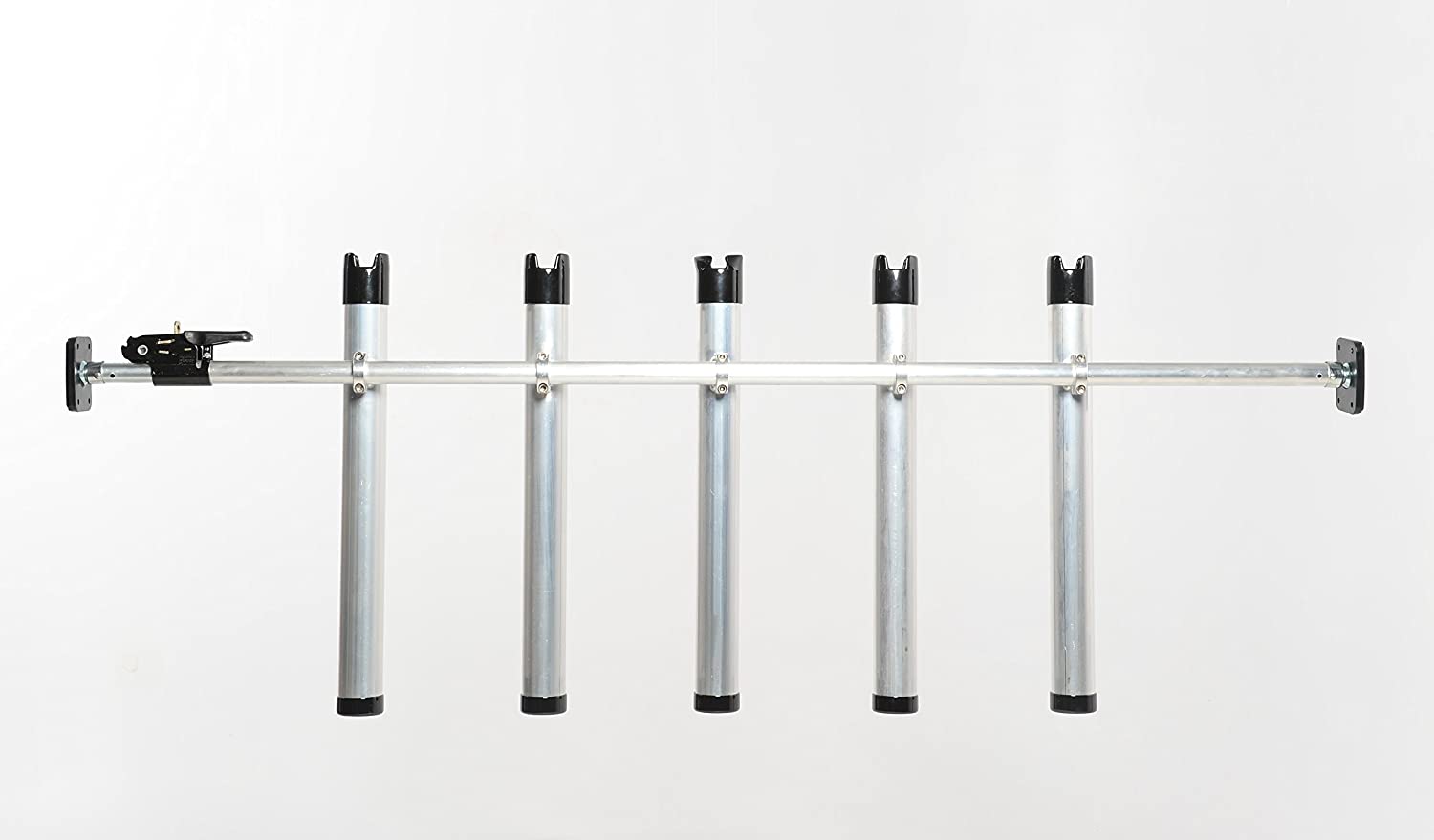 Black vinyl end caps (top is notched)
Individual holders are 19in Length x 1.77in diameter
Swivel rubber pads
Support bar expands from 53in to 84in
Fits almost any FULL Size and SUPER Duty truck bed: The Support bar is a sturdy 1.476″ diameter beam that expands from 63″ to 89″
Customize Portarod To Your Needs: Adjust the vertical angel of your rods as well as the space between each rod holder.
Easy To Use: The ratchet action allows you to easily and firmly secure Portarod into place in seconds, and remove just as easily.
Easy To Store: Portarod is fully removable (Locks are available). There's no drilling or bolts! Its lightweight body makes Portarod easy to get from the truck bed to the garage without breaking a sweat. Its compact design allows for versatile storage options.
Portarod is extremely durable against the elements with its sleek Mill Finish Aluminum body, Stainless screws and Galvanized components.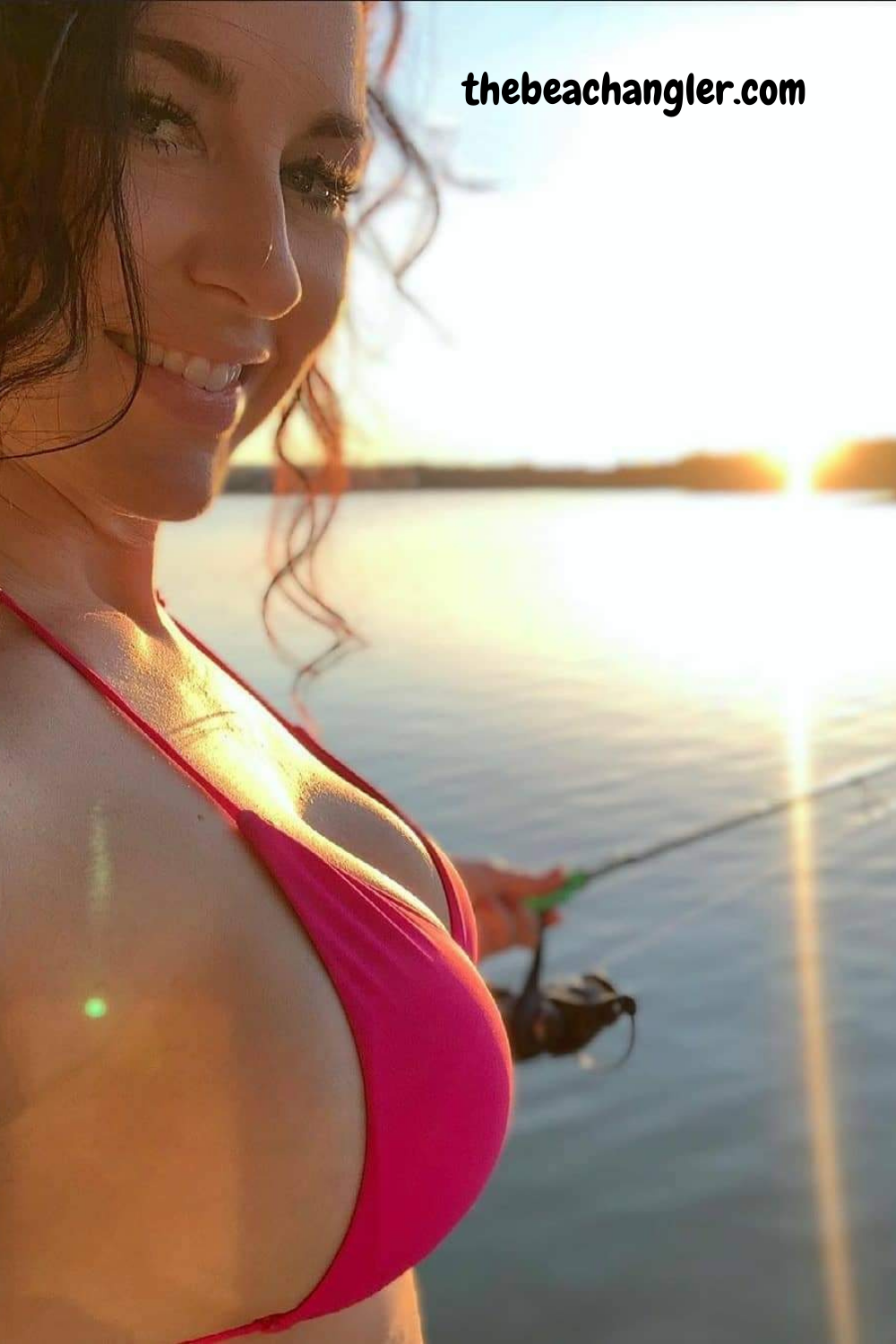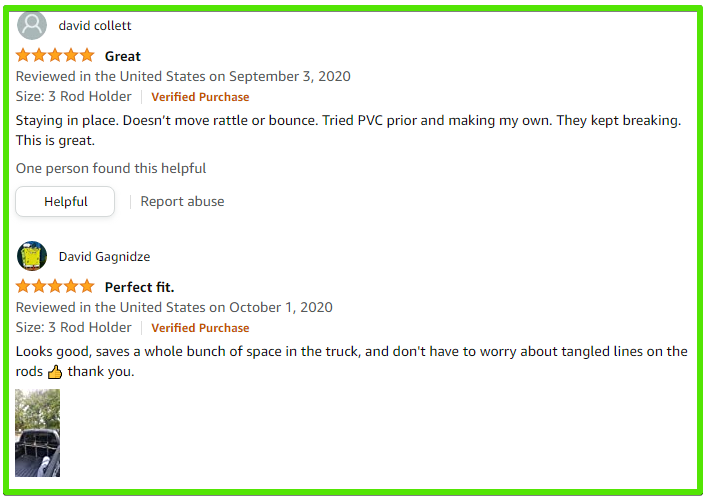 Angler's Fish-n-Mate 6 Rod Holder Fold-Down
---
This bright anodized bumper mount can hold 6 rod and reels plus a marine cooler up to 54 qts! It has dual mounting options with all the parts included. Easily folds up when you're not using the cooler. 2″ hitch adapters #204 and #174 offset adapters will fit this Fishing Rod Rack. You have the extra storage capacity of the fold down cooler rack, and you can mount on the front or rear of the vehicle. This is a great option to make even more room for other gear.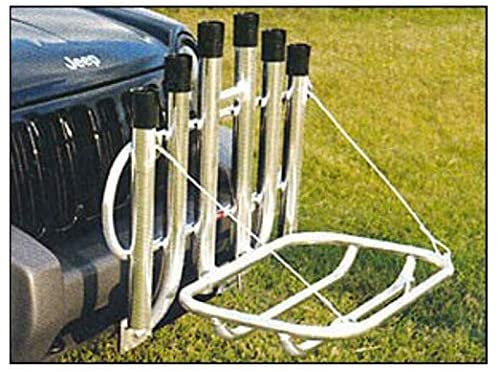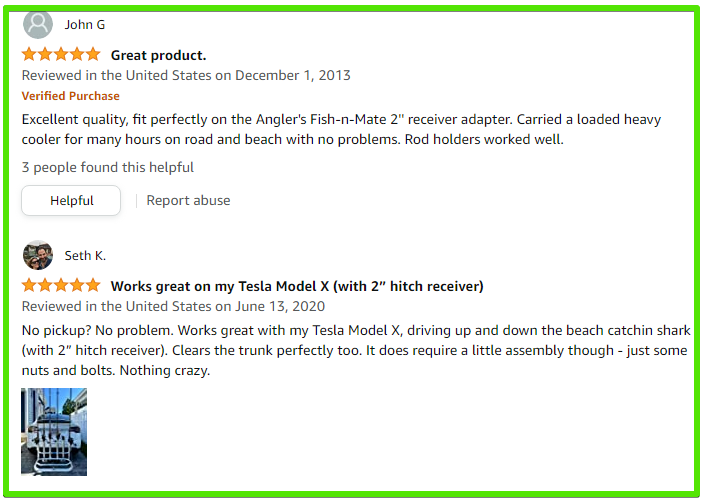 Viking Solutions Truck/Wall Fishing Rod Rack
---
The Viking Solutions fishing rod rack is a dual-purpose rack. Designed for either mounting to a wall or on your vehicle. It has adjustable angles and is a very heavy-duty rack. Holding up to 10 rods, it is the highest capacity rack in the group, but it will take some holes being drilled to mount. A solid option for a permanent installation.
2-In-1 Combination Truck Bed/Wall Mount Rod Rack Solution.
All aluminum/stainless construction for years of use
Holds up to 10 rods
Adjustable angle for wall or truck use – rods will stand nearly vertical on wall (see image)
Locks down in truck bed with cinch strap (included) and Z-channel mounts to wall for hanging rack (included)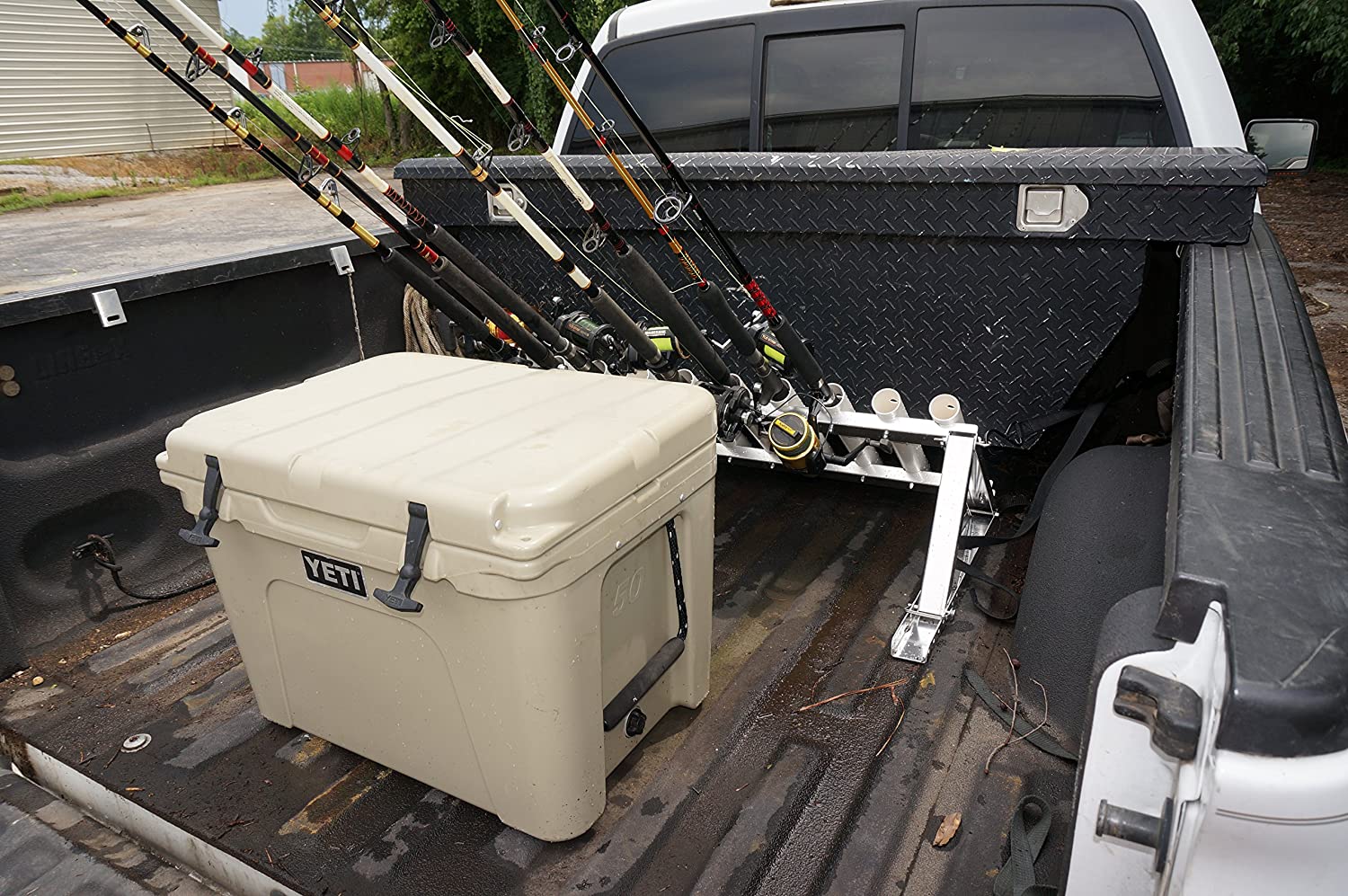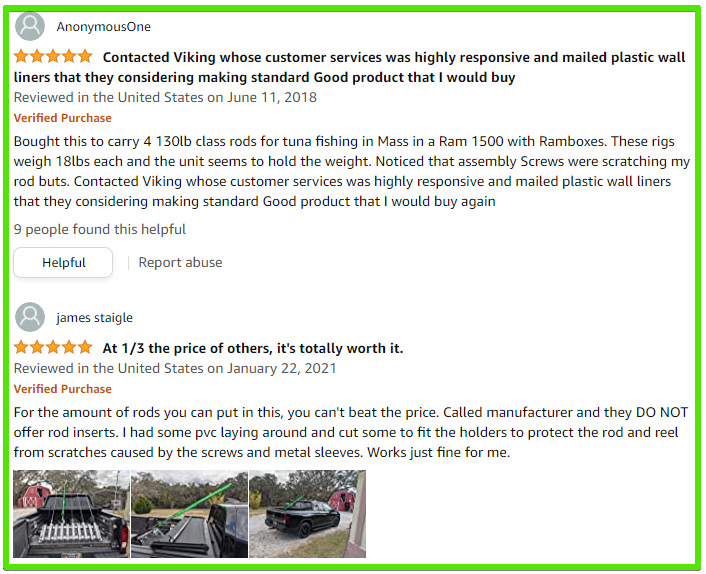 Fish-N-Mate 6-Holder Rod Rack Receiver Mount
---
The Fish-N-Mate 457 6-Holder Fishing Rod Rack Receiver Mount features an anodized aluminum finish. Nylon rod tube caps. 2-inch front or rear required (Not Included). 6-inch vertical height adjustment. Fish-N-Mate provides parts and attachments for outdoor living and other recreation. This is the rack I use personally. It has provided me with over 10 years of service and is still going strong. It is mounted on the front bumper of my truck and carries my rods out of harms way and up front where I can grab them in a hurry If I spot some feeding fish.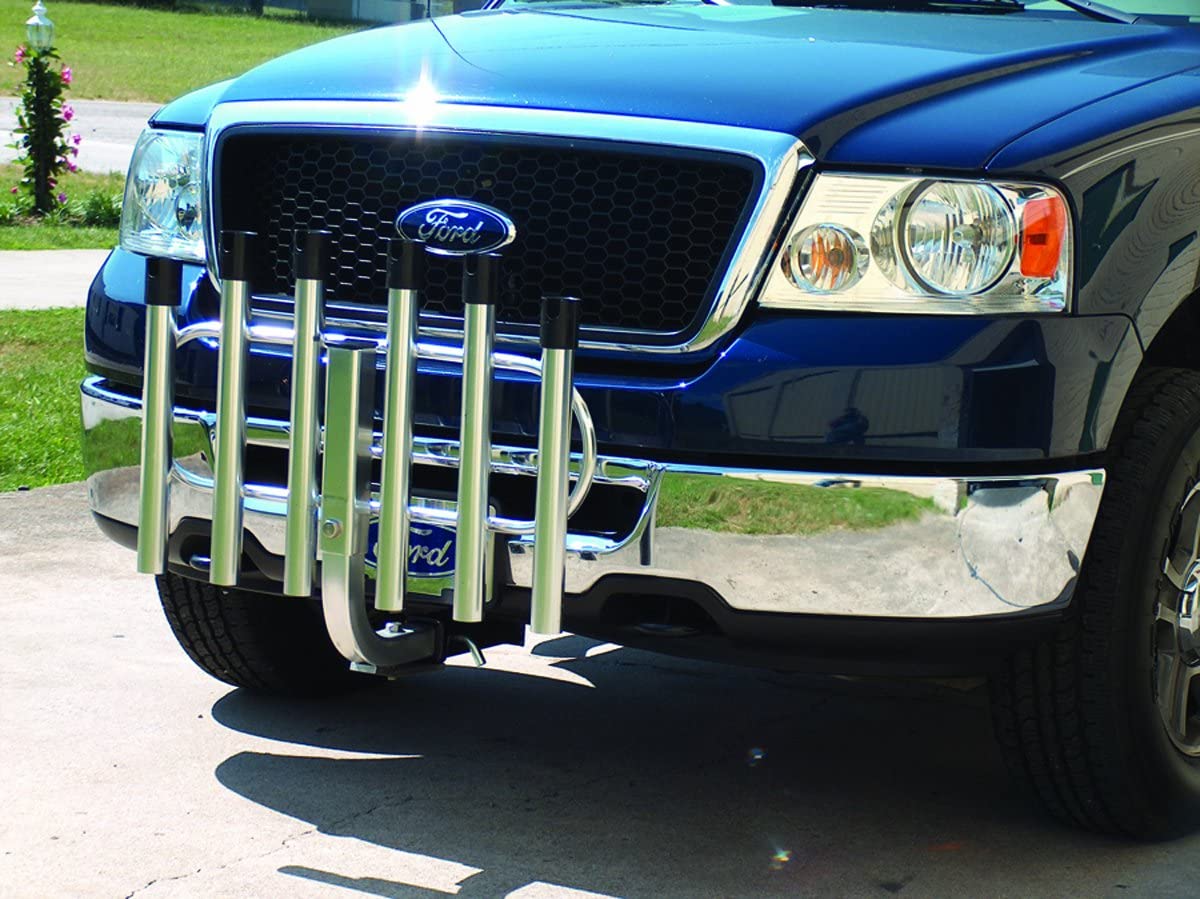 6-Holder Rod Rack Receiver Mount
Features an anodized aluminum finish
Providing parts and attachments for outdoor recreation
Quality craftsmanship and materials make this product a must have for any fisherman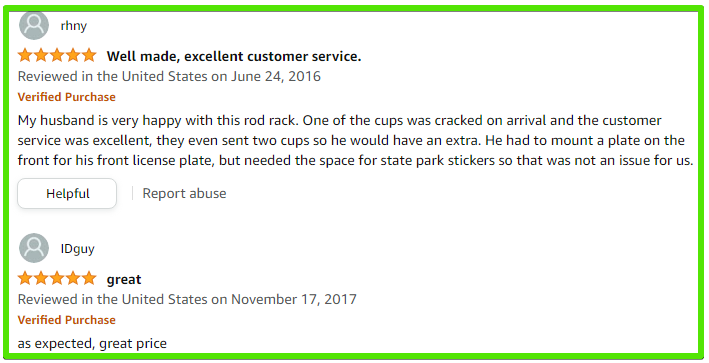 Fish-N-Mate 692 Surf Mate 10 Rod Cooler Rack
---
This bumper mount can hold 10 rod and reels and has a bright anodized finish. Hardware included. This fishing rod rack can also hold a cooler. This is a great option again to carry a cooler or tackle boxes in the rack up front with your rods. Holding up to 10 rods, and very heavy-duty, like the 6 rod holder previously, it will give you years of service and free up room in your vehicle. When you get to the fishing hole, you won't have to worry about broken eyes, handles or rods. Or, having to dig through all your gear to find your rods.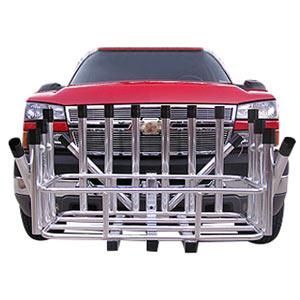 GTW Universal Hitch Mount Cooler & Rod Holder
---
Universal Hitch Mount Cooler & Rod Holder Rack attaches to a standard 2′ receiver hitch, and can be used on a variety of vehicles. Not as strong or as durable as the other rod holders we have reviewed, but at a more modest price. If you are just looking to get started surf fishing, or have golf carts etc that you may want to use it on, this can be a good option for you. It won't break the bank and is light enough to be used on your golf carts and utvs.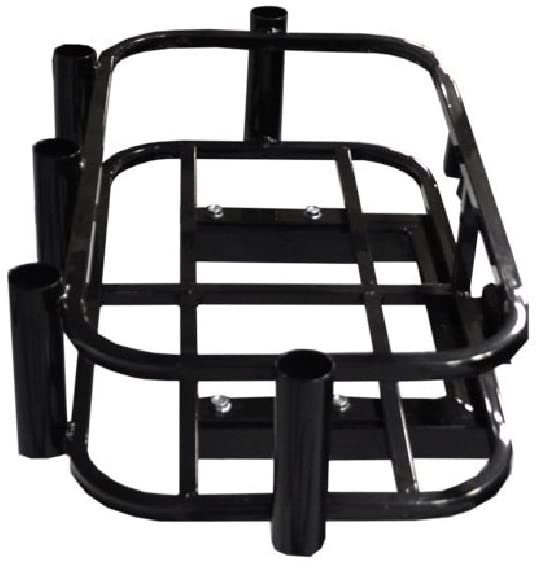 Carrier for coolers, rods, cargo and more
Fits any 2″ receiver
Inner cargo 28″L x 15.5″ W x 6″ H
Fits Club Car, EZGO, Yamaha & others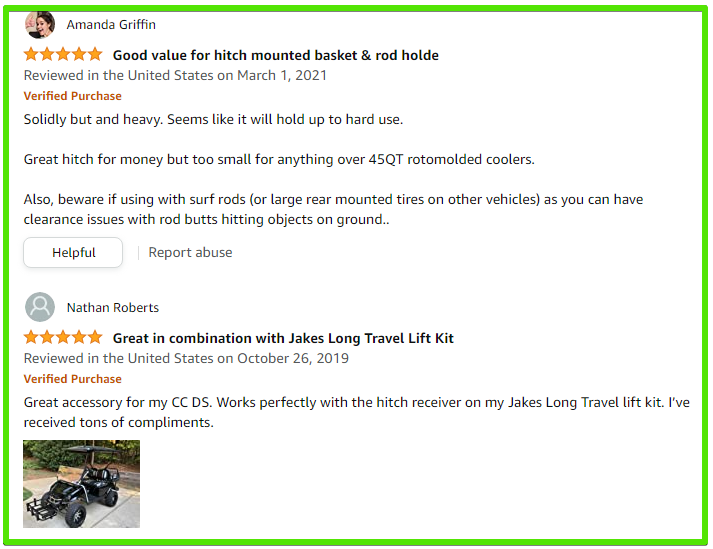 Rod Rack Comparison
---
In the table below, I have tried to list what I feel are the most important features to consider in a vehicle rod rack. This gives you a side by side comparison of the rod holders we've looked at here. Which one is best for you will depend entirely on you and your vehicle and fishing situations. Take a look and I think you will find one to fit your needs.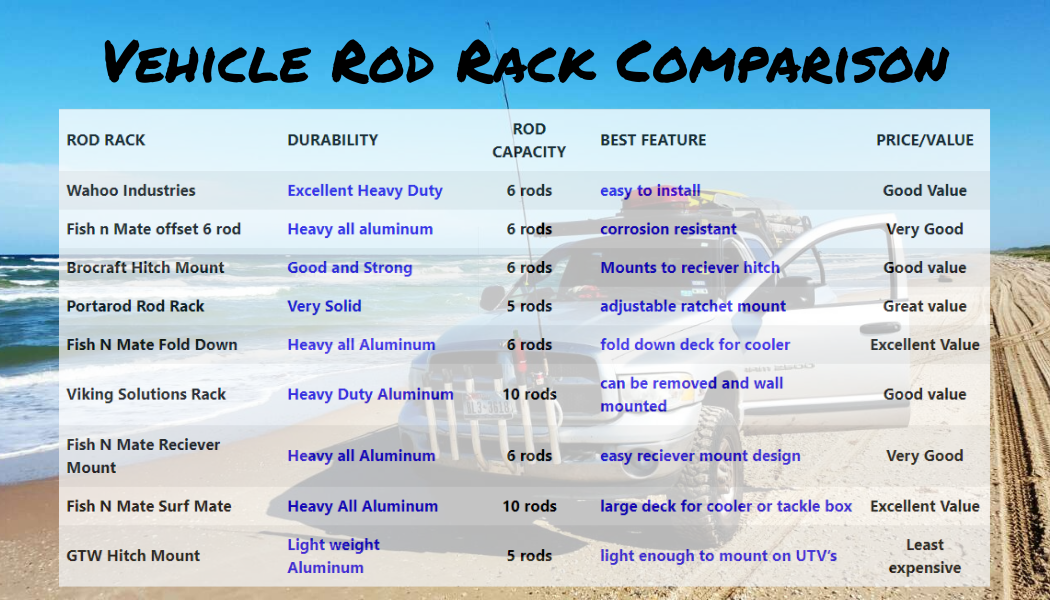 Frequently Asked Questions about Fishing Rod Racks for Your Vehicle
---
What is a fishing rod rack for vehicles?
A fishing rod rack for vehicles is a specialized accessory designed to safely and securely transport fishing rods on your car, truck, or SUV. It provides a convenient and organized solution to transport multiple fishing rods while keeping them protected.
How does a fishing rod rack for vehicles work?
Most fishing rod racks for vehicles attach to the roof, trunk, or hitch of the vehicle. They typically feature adjustable straps or mounts to securely hold the fishing rods in place. The racks are designed to prevent damage to the rods and ensure they remain stable during transit.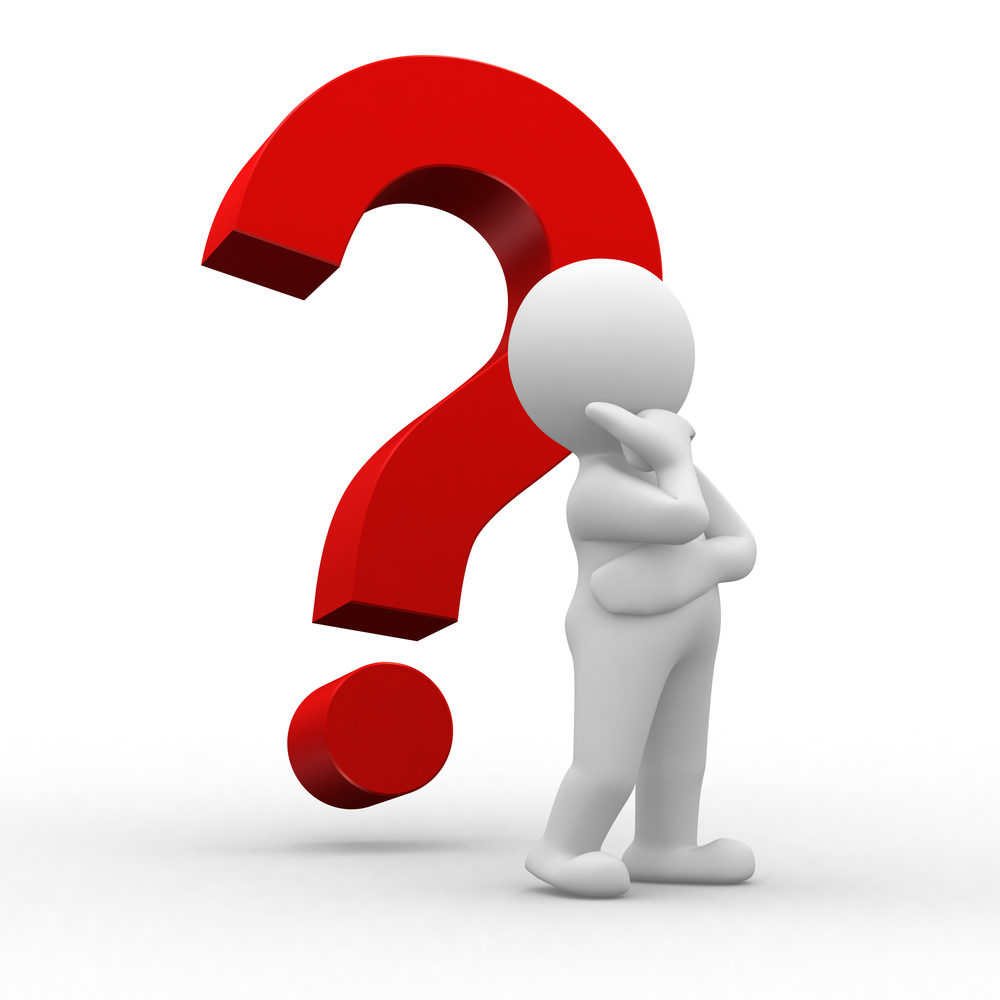 What types of fishing rod racks are available for vehicles?
There are several types of fishing rod racks available for vehicles. Some common options include roof-mounted racks, trunk-mounted racks, and hitch-mounted racks. Each type has its own advantages, so choosing the right one depends on your vehicle and personal preferences.
How many fishing rods can a vehicle rod rack hold?
The capacity of a fishing rod rack varies depending on the specific model. However, most racks are designed to hold multiple fishing rods, typically ranging from two to six rods. Some racks may have adjustable configurations to accommodate different rod lengths and sizes.
Will a fishing rod rack fit on any vehicle?
Fishing rod racks are designed to fit a wide range of vehicles, including cars, trucks, SUVs, and vans. However, it's important to check the compatibility of the rack with your specific vehicle model and its roof, trunk, or hitch configuration. Refer to the manufacturer's guidelines or consult customer support for assistance.
Are fishing rod racks easy to install?
Yes, most fishing rod racks for vehicles are designed to be relatively easy to install. They often come with detailed instructions and may require basic tools like wrenches or screwdrivers. However, the ease of installation can vary between different rack models, so it's recommended to read the instructions carefully or seek professional assistance if needed.
Can I use a fishing rod rack for other types of rods, such as fly rods or surf rods?
Yes, fishing rod racks for vehicles can typically accommodate various types of fishing rods, including fly rods, spinning rods, baitcasting rods, and surf rods. However, it's essential to consider the size, length, and weight of the rods you plan to transport to ensure they fit within the rack's specifications.
Are fishing rod racks secure against theft?
Most fishing rod racks for vehicles are designed with security features in mind. They often have locking mechanisms or integrated locks to help prevent theft. Additionally, some racks may allow you to lock the rods themselves to the rack for added security. However, it's always advisable to take precautions and never leave valuable equipment unattended or in plain sight.
Can I access my fishing rods easily with a vehicle rod rack?
Yes, many fishing rod racks are designed to provide easy access to your rods. Some racks allow you to quickly load and unload the rods without the need for tools or complicated maneuvers. However, the accessibility may vary between different rack models, so it's worth considering your specific needs when choosing a rack.
Can I use a fishing rod rack for vehicles with other outdoor gear, such as kayaks or skis?
Some fishing rod racks for vehicles may have versatile designs that allow for the transport of other outdoor gear like kayaks, skis, or paddleboards. However, not all racks are suitable for multi-purpose use. If you intend to transport other equipment, it's best to check the rack's specifications or consult the manufacturer to ensure compatibility.
Rack em and Go Fishing
---
I hope this has helped you in your search for a vehicle rod holder. They are a great accessory and have saved me many a fishing rod over the years. If you travel any rough terrain on your way to the fishing hole, you know what I mean. Bouncing tackle boxes and coolers are dearth on rod eyes, reel handles and rod tips. Get you a good rod rack, and you will never look back. If you don't have the luxury of being able to drive on or to your beach destination, check out my article on beach carts, a great way to carry all of your gear to your fishing hole.
Essential Surf Fishing Gear:
As always, stay safe, enjoy the journey and please try to leave it cleaner than you found it. If you have any comments, questions, ideas or suggestions please leave them in the comment section below and I'll get back to you asap. You can follow us on Facebook: Rex The Beach Angler, Instagram: thebeachangler7, Twitter: @AnglerBeach, and YouTube: Man Art Creations.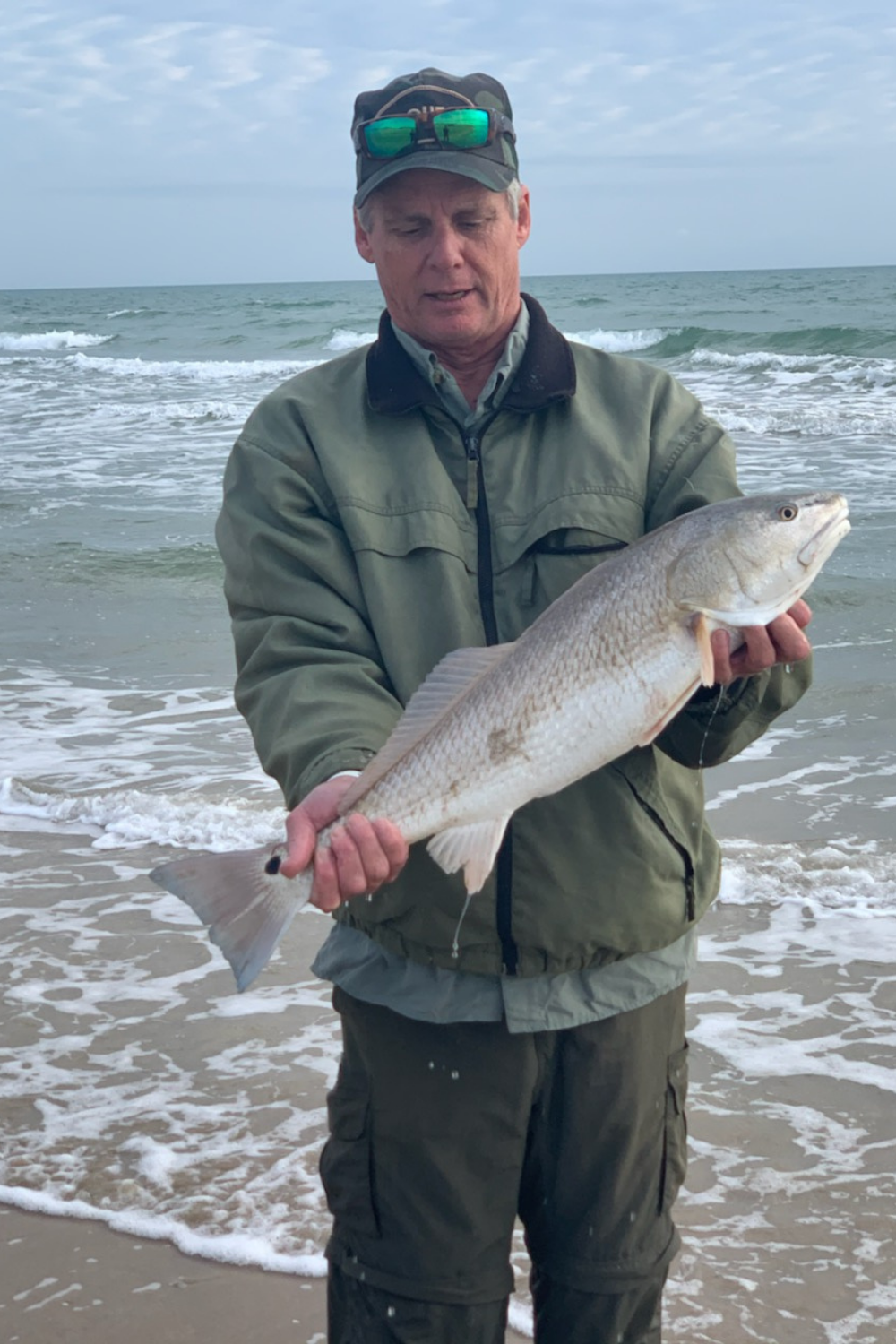 A life long surf fisherman with 50+ years of experience, I am also an avid hunter and outdoorsman. I will be sharing my passion for the outdoors with you so be prepared for hunting, fishing, camping, hiking and more. Along with gear reviews and the latest trends and innovations in the outdoor industry.