The beach, the point where land meets the sea, is where land based fishermen can pursue the various fish species that call the ocean home. Some of the largest and most exciting are the various shark species that frequent the beach front.
The apex predator of the ocean will come surprisingly close to the beach when conditions are right, especially when large schools of bait fish are present.  Shark fishing from the beach will get your heart pumping and give you a real total body work out.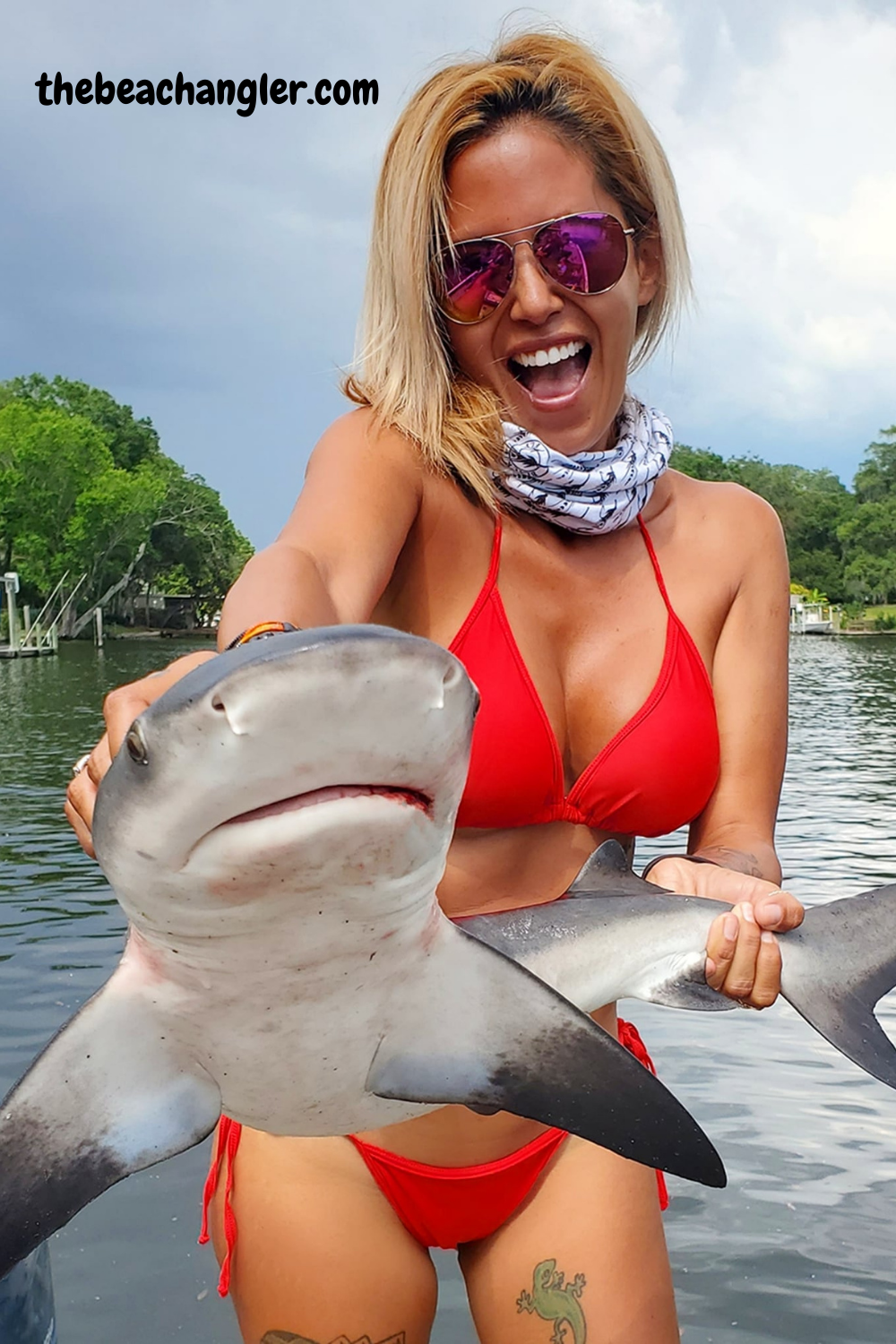 Where to go Shark Fishing?
---
In my home state of Texas, we are blessed with hundreds of miles of coastline along the warm waters of the Gulf of Mexico. Fed by the Gulf Stream, waters along Texas beaches are very productive and contain a wide variety of bait and predator species. Sharks of all sizes and shapes frequent the surf zone at various times of the year.
Hooking up with one of these large, toothy predators, from the beach is great sport. The Beaches of Galveston Island, Follets Island/Surfside beach, as well as Matagorda beach are popular beach shark fishing destinations. Then there is Padre Island National Seashore (PINS), 60 miles of remote undeveloped beach front that produces some very large sharks every year. Shark Fishing the Padre Island Surf is great for many species of fish, including several species of very large sharks.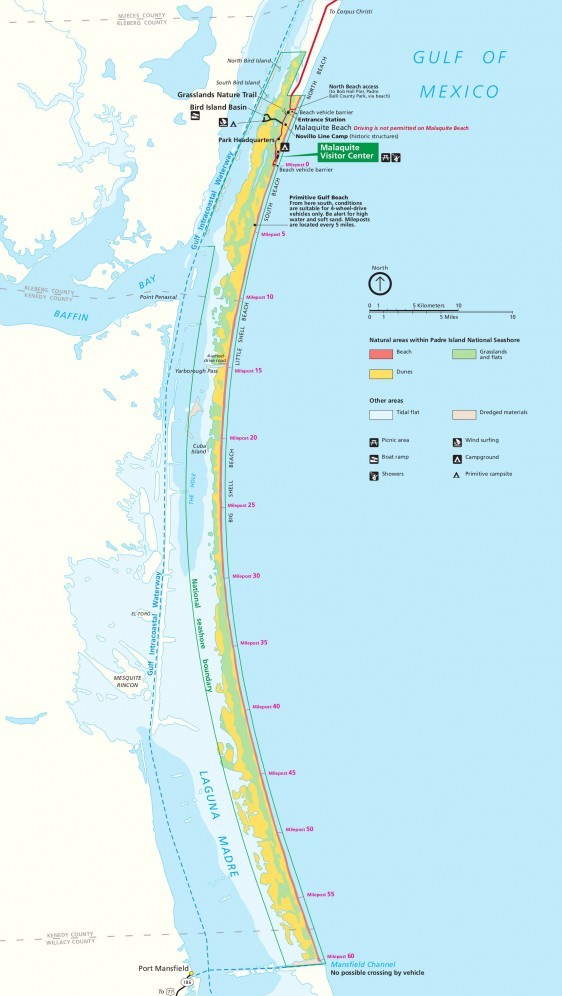 What Sharks can you Catch?
---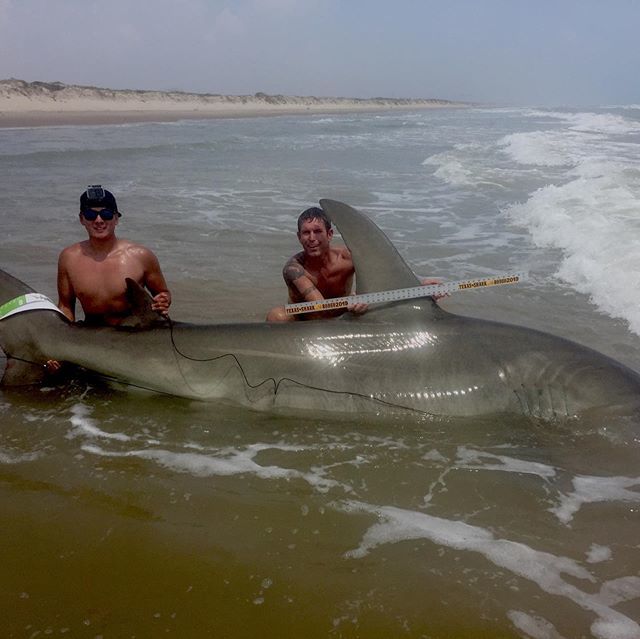 We'll focus on the Texas Gulf Coast, since that is what I am most familiar with, but Sharks can be caught from nearly any beach in the world at various times. I would love to hear from my fellow shark fisherman from the rest of the world about your shark fishing adventures. Just leave a comment below.
Summer time in Texas brings lots of mullet, anchovies, and menhaden to the beach. Predators follow and aggressively attack these bait schools along the beach front pushing them up into the shallows and pinning them against the dry land. Sometimes you can see large Jack Crevalle and sharks nearly beaching themselves chasing bait in the surf. When these bait schools are present, and the feeding frenzies start, you can bet sharks will be in the vicinity.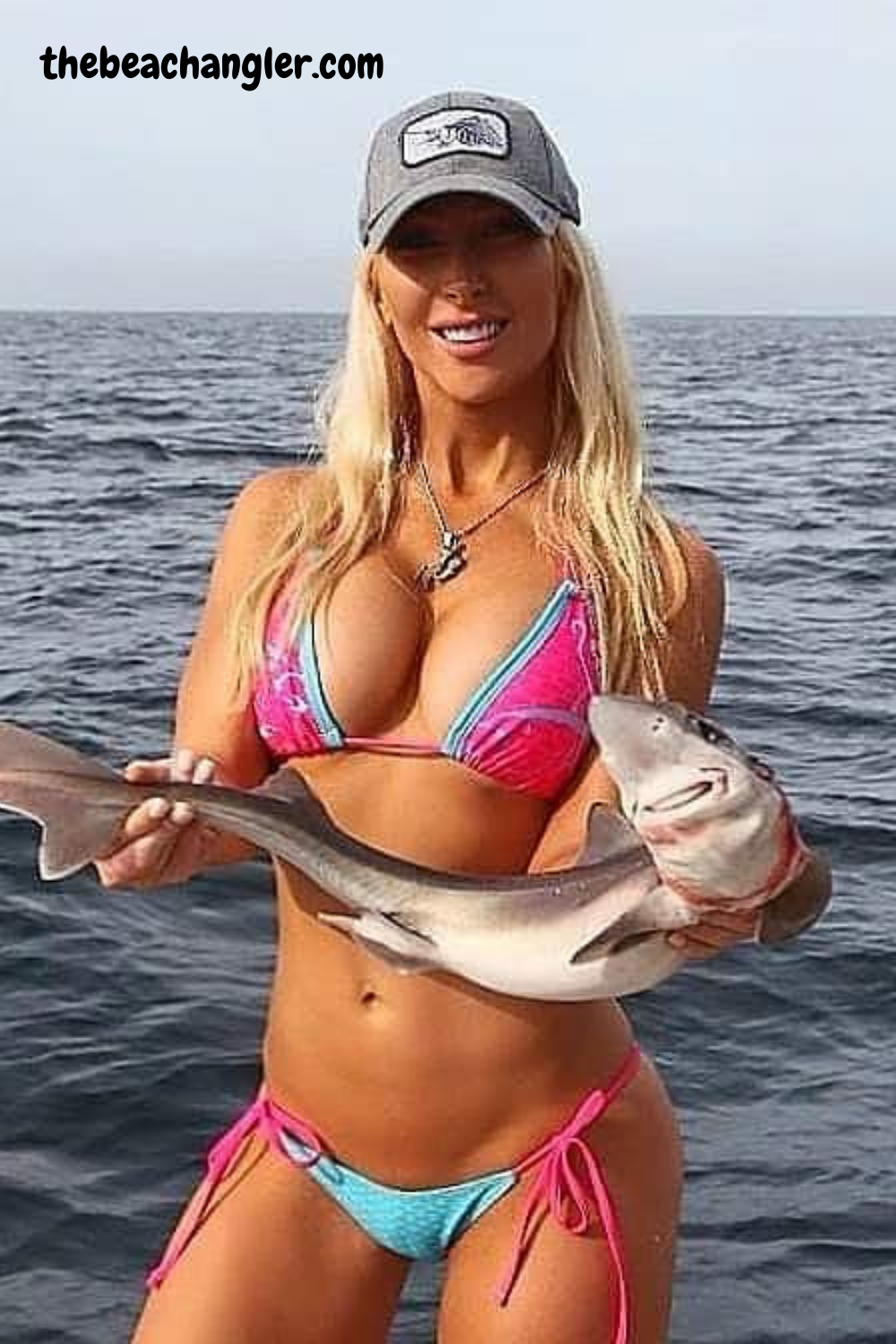 Sharks ranging from juveniles in the 18-24 in range, all the way up to 12- 14 foot monsters can be lurking among the chaos. Along the Texas coast you can find Sand Sharks, Blacktip, Bonnet head,Hammerhead, Sharp nosed, Bull, Tiger, and sometimes Lemon and Mako among others. Different species are available at different times during the year. They are all fun to catch and 2-4 footers make great table fare.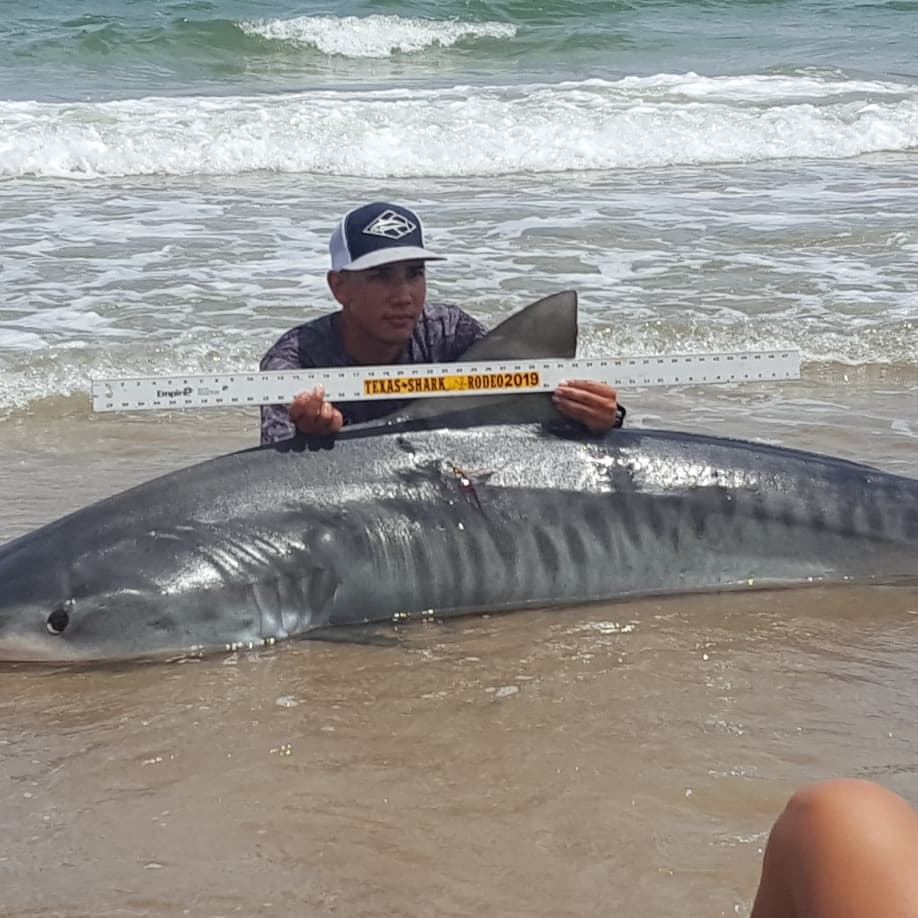 ---
There are several methods for shark fishing the beach. Sharks are often caught while pursuing other species. The shark is an opportunistic feeder and will take a variety of baits, even artificials. Often when casting live or cut baits from the beach for redfish and or trout, sharks will be caught as a bonus. Mostly smaller to medium-sized, they put up quite a battle on trout tackle, giving your gear and drag a work out.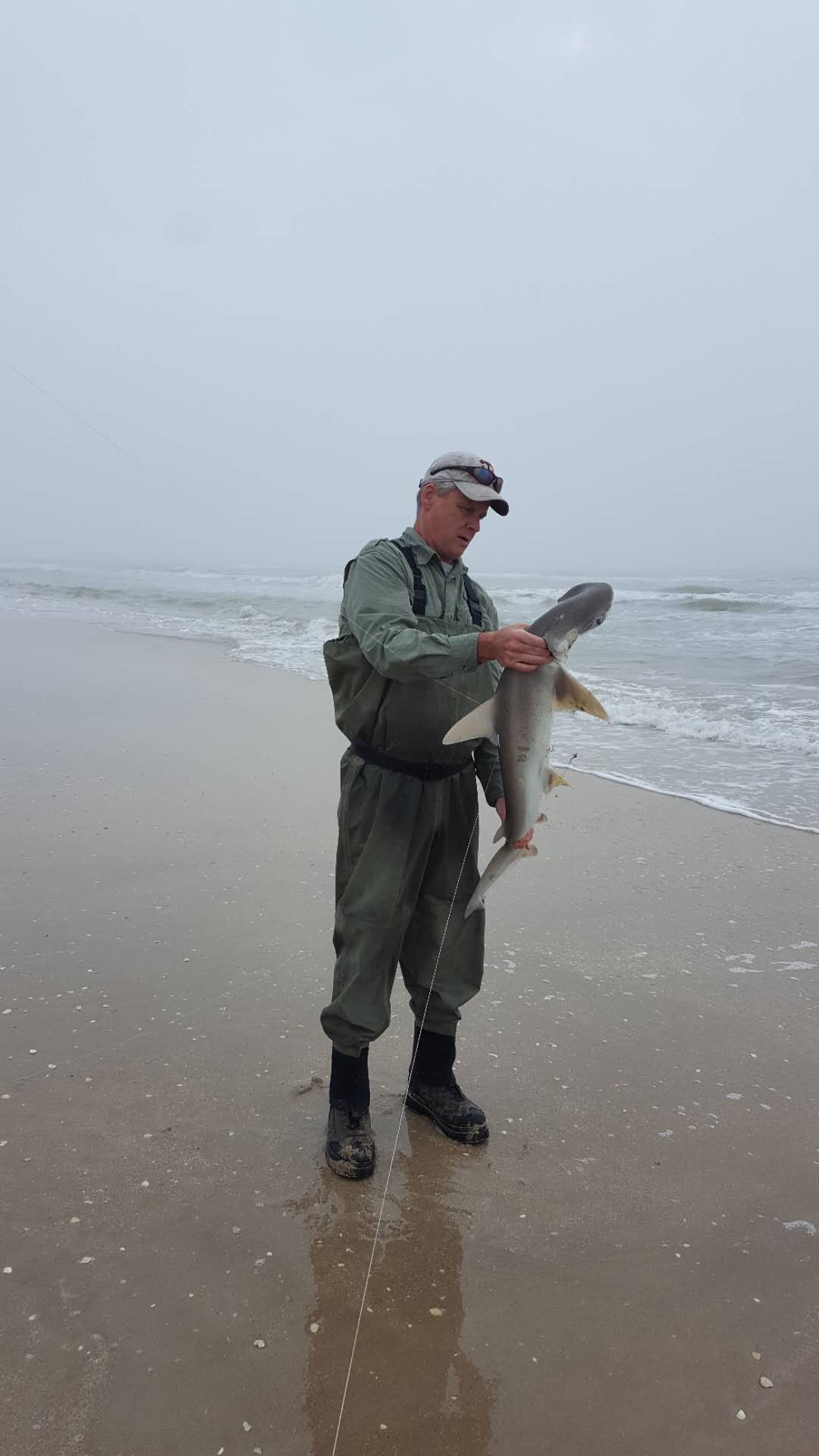 For the "Big Boys", the 5 -6 footers and up, it takes big baits and big stout rods and reels. The big boys will sometimes venture in close to the beach front when the bait schools are thick. More often they lurk just a few hundred yards off shore in the deeper water. This requires some means of transporting the bait offshore for drop off.
In the old days, beach shark fishermen, would use surf boards, rubber rafts, or even tie the bait to their waist and swim it out into the surf to drop it off. Fortunately modern technology has provided a much safer and more convenient option today.
The sit-on-top kayak is the main means of transporting big shark baits offshore now. You can read more about kayak fishing from the beach here. There are some who use small inflatable (zodiac) type boats with motors and even personal watercraft (jet skis).
Most Texas Shark fishermen have racks built for their trucks or on trailers that put the rods high above the wave action. This helps avoid not only line stretch etc. from the constant wave action, but helps with line fouling by sea weed and other floating objects. More importantly, it keeps the line up off the sand bars which avoids line abrasion when fighting a fish from the beach. Just like sandpaper, line being dragged back and forth across the sand is prone to breaking.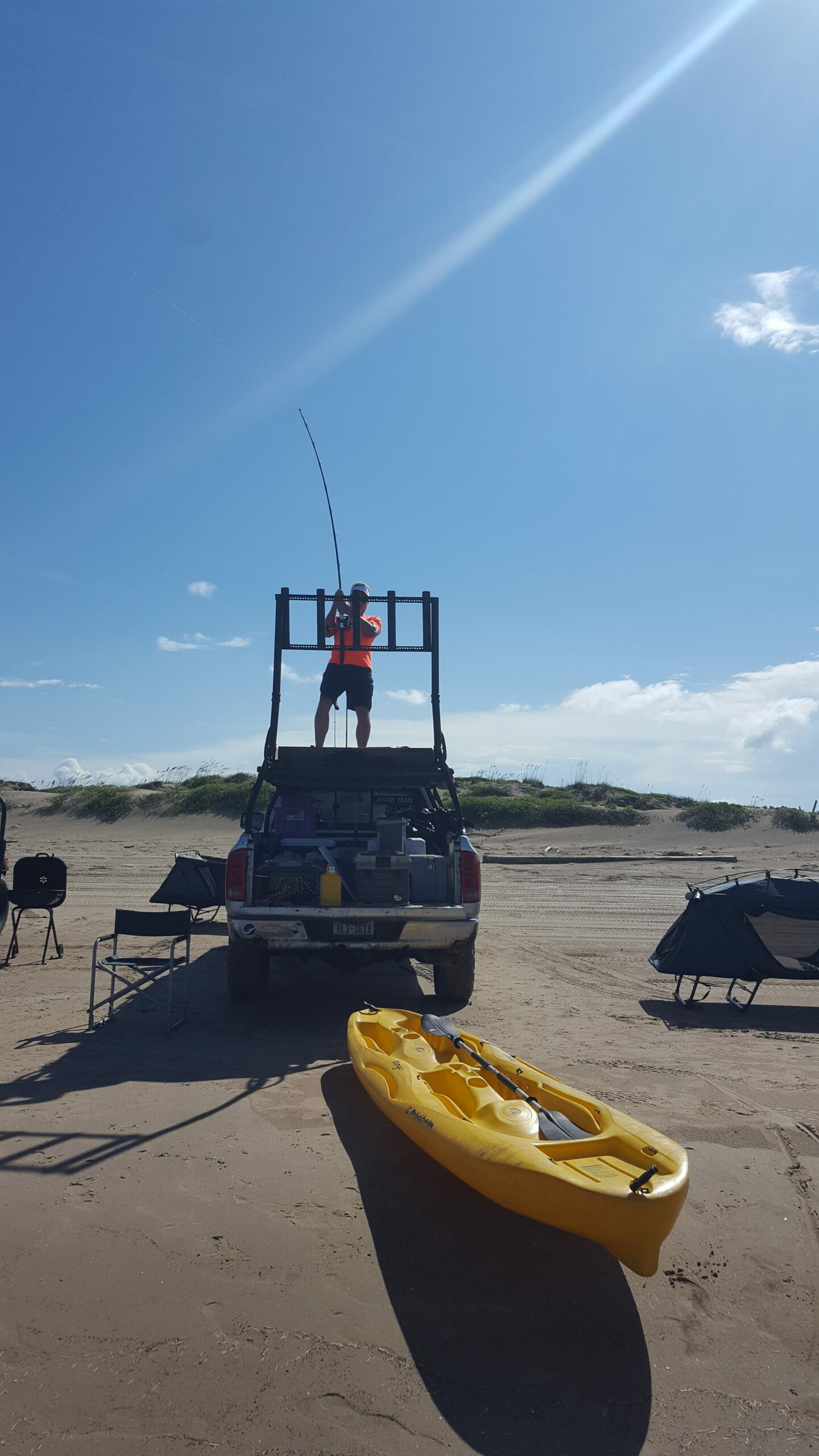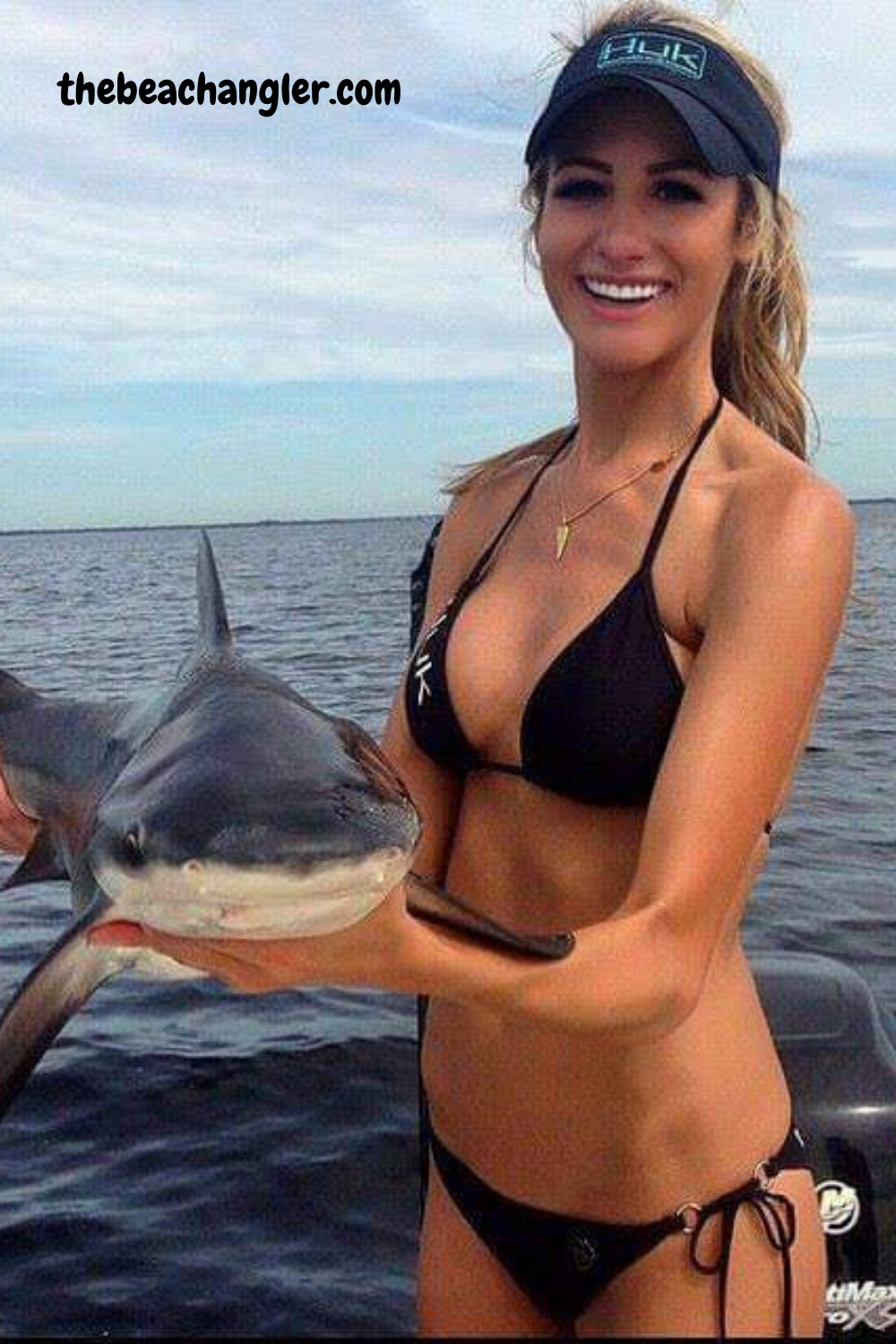 Best Bait for Sharks
---
As I mentioned earlier, sharks are opportunistic feeders. Sharks can be caught with any number of live, or fresh cut bait fish, squid, shrimp and yes, sometimes even artificials. The Big boys however, require big baits. An 11ft Tiger Shark is probably not too interested in a 2-inch piece of cut bait.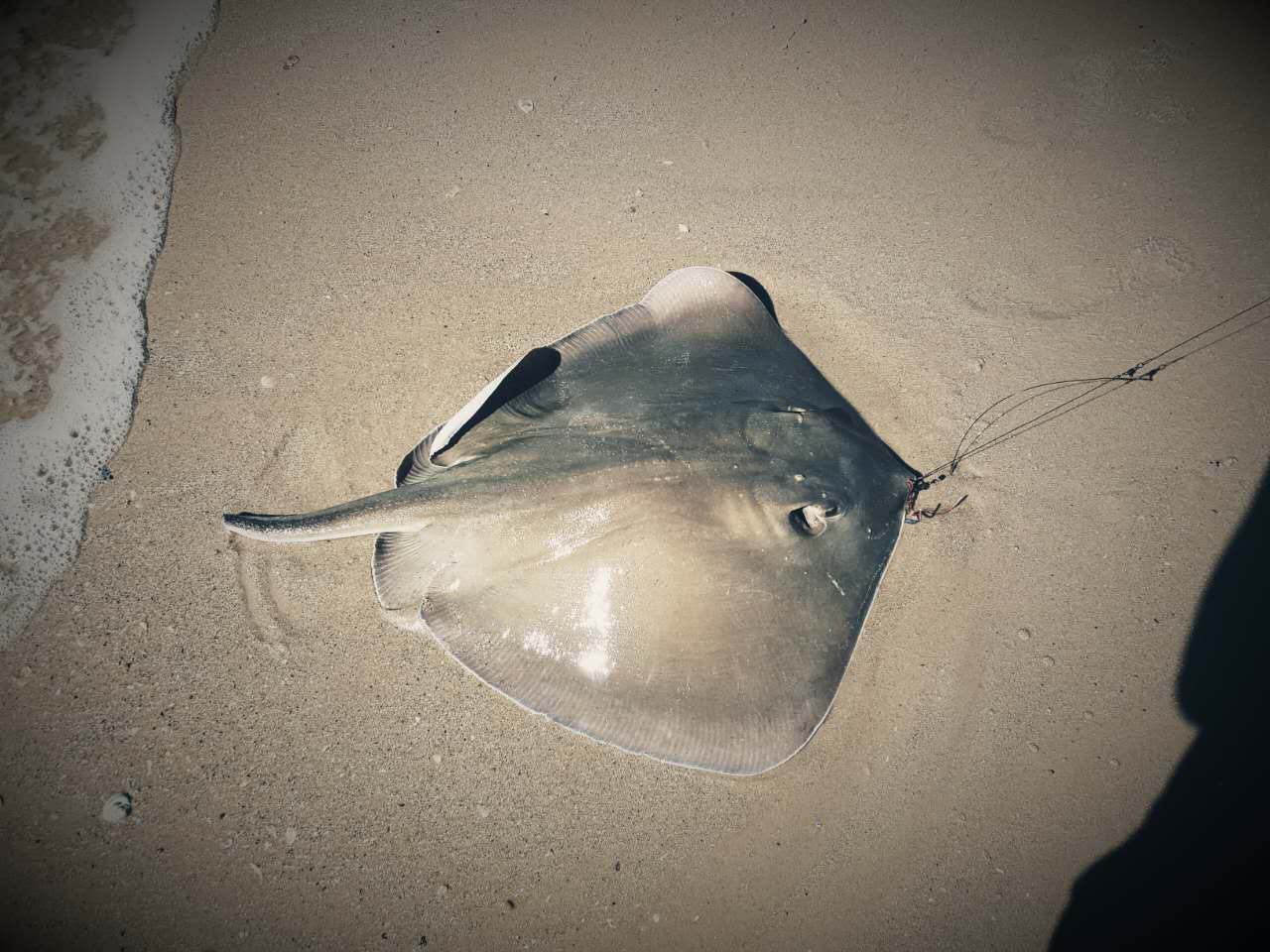 Big Sharks mean big baits. Shark Fishing the beach in Texas, big baits usually mean Sting rays, Jack Crevalle, Bonita, Large Lady Fish (skip jack), large mullet and even whiting.
Big baits need big hooks, weights, rods and reels. You need the heavy stuff because you might just hook into a 10 foot or larger beast.
You can catch your own bait, rays are fun to hunt with bowfishing gear, but it's much more convenient to contact the local bait shops and buy shark bait. Many bait/tackle shops have started handling shark baits and gear. They can be great sources of information as to when and where to go as well. Shark fishing gear consists of large circle hooks, steel cable leaders, anchor weights of up to several pounds, hundreds of yards of heavy monofilament and or braided line paired up with stiff rods mounted with large high capacity reels with strong drags.
We'll cover more tips and tactics for sharks in another article. For shark fishing the Texas beach, you can get some good information at 2Coolfishing.com and Corpusfishing.com. They have some good message boards and some very experienced shark fishing members. Join in, you'll learn a lot and maybe even make a few new friends. If you would like to try beach shark fishing first before you go out and invest in all the gear etc., There are some very good Shark Fishing Guides along the Texas Coast.
If you are planning a trip to Texas and would like to try your hand at shark fishing from the beach, Eric 'OZ' Ozolins of Ocean Epics can hook you up. OZ is the Beach Shark fishing Guru with multiple sharks over 10 ft to his credit, and works extremely hard to give his customers a trip of a lifetime. You can contact him at his website oceanepics.com.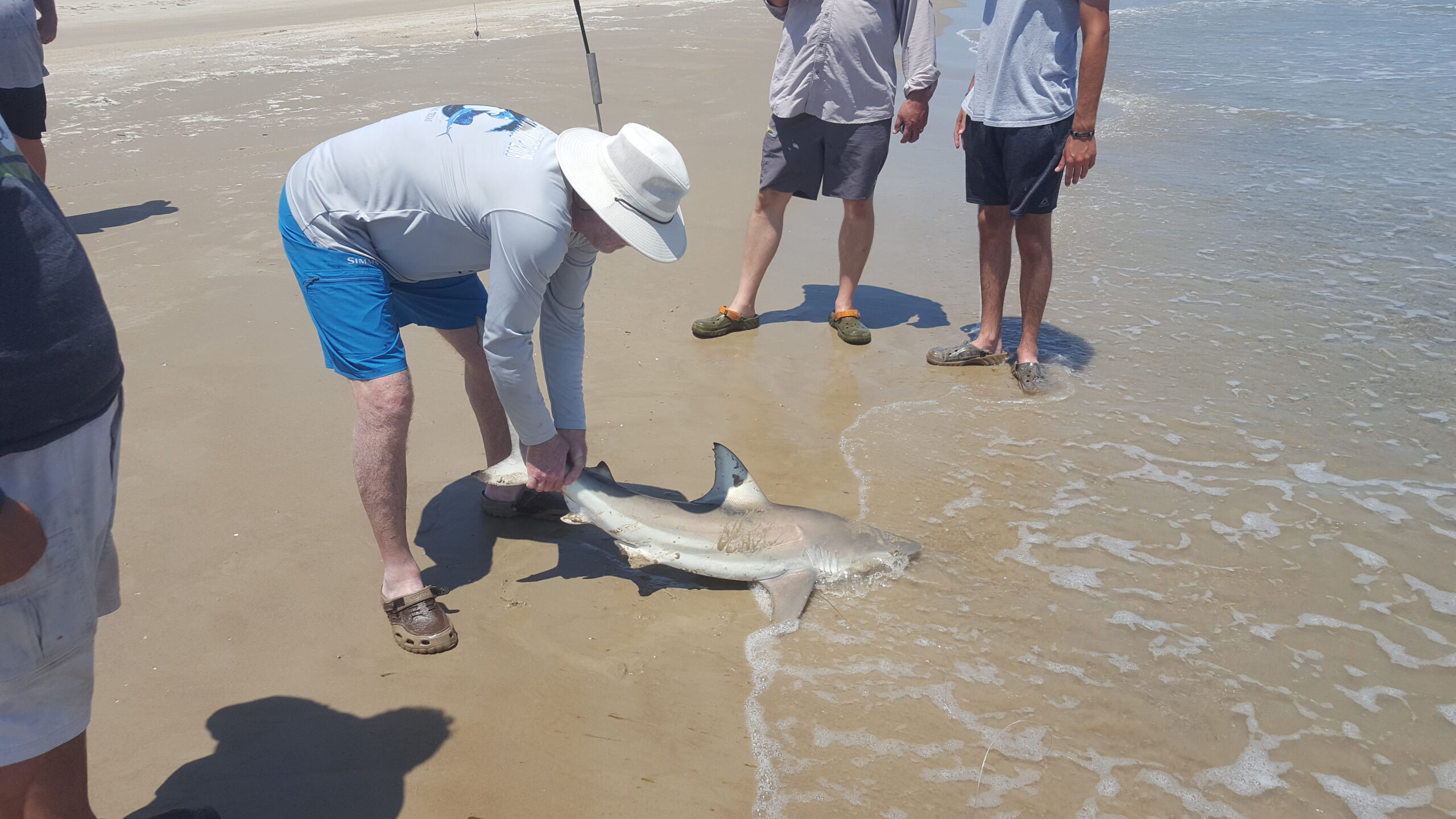 If you're headed further south towards the Mexican border for a little R&R and multicultural exchange, David "Sharkman" Woods of Sharkman Surf Fishing, can put you on some great shark action from the South Padre Island beach. You can reach "Sharkman" at his website: sharkmansurffishing.com.
If you're going to be visiting the upper or middle Texas Coast, contact Stony Seyferth of highreeln.com. Stony can put you on the fish, he runs a first class outfit, and  will take great care of you.
What are You Waiting For?
---
Surf Fishing for sharks is a great sport. It takes some specialized gear and techniques, some patience and of course luck, but when the reel clicker goes off and you watch that line peel off your reel, it's an adrenaline rush. My best advice here locally in Texas is to check out 'OZ' at oceanepics.com, or Sharkman at sharkmansurffishing.com , or Stoney at highreeln.com and book a trip with em.
You'll have a great time and the skills and information you will learn will be priceless. Then you can decide if Shark Fishing from the beach is for you or not. If you have any questions or comments, please leave them below. I will get back to you.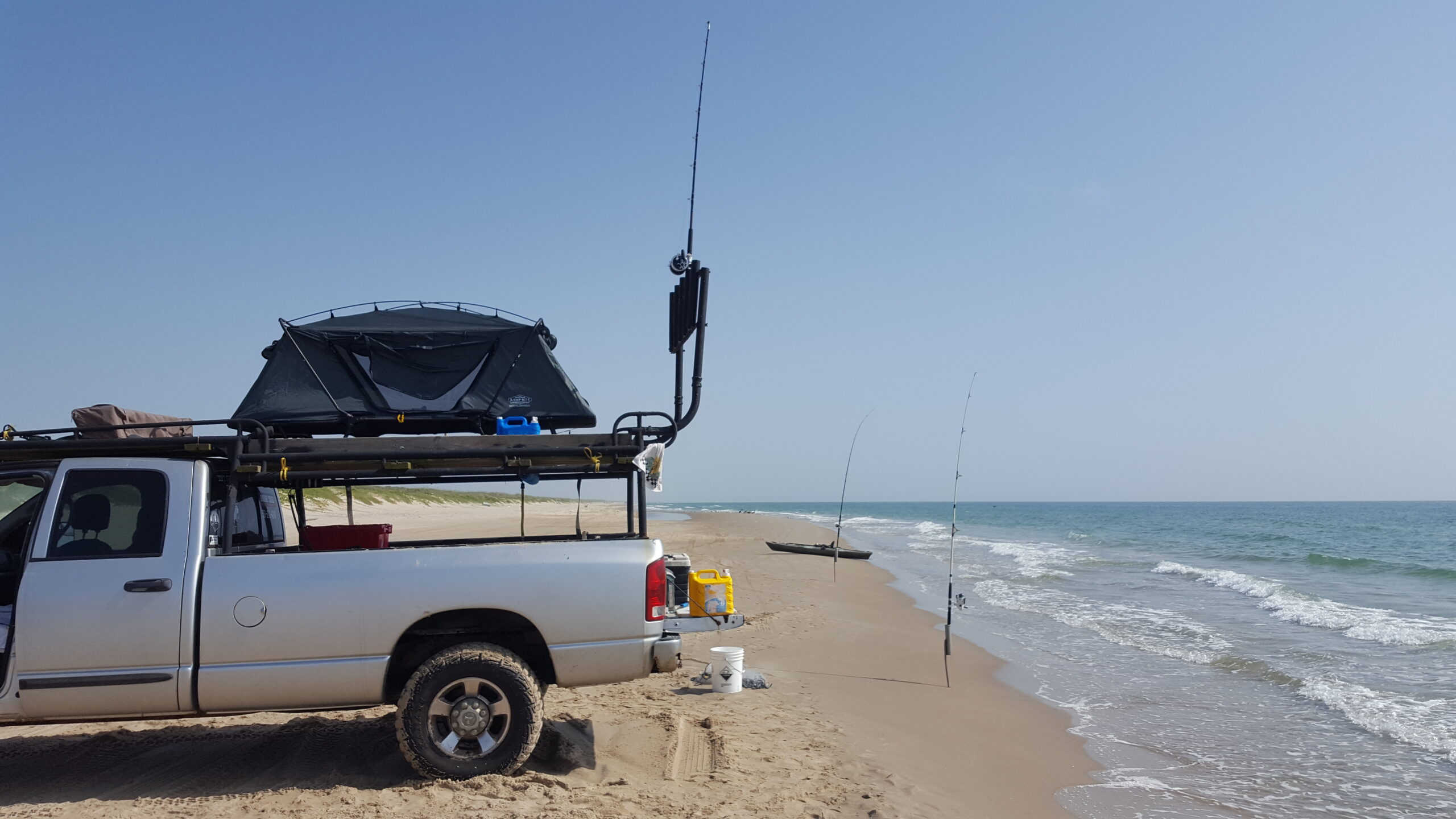 Let me know about shark fishing in your neck of the woods as well. As always, be safe, enjoy the journey and please leave the beach cleaner than you found it. If you have any comments, questions, ideas or suggestions, please leave them in the comment section below and I will get back with you. You can follow us on Facebook: Rex The Beach Angler, Instagram: thebeachangler7, Twitter: @AnglerBeach, and YouTube: Man Art Creations.