Yes, fishing in a kayak can be done from the beach. Kayaks have made their way into beach fishing and surf fishing.
Pretty much in any body of water no matter how big or small, you will find kayaks.
It's no different on the beach or in the surf, fishing in a Kayak has become a valuable tool in the beach and surf fishing arsenal.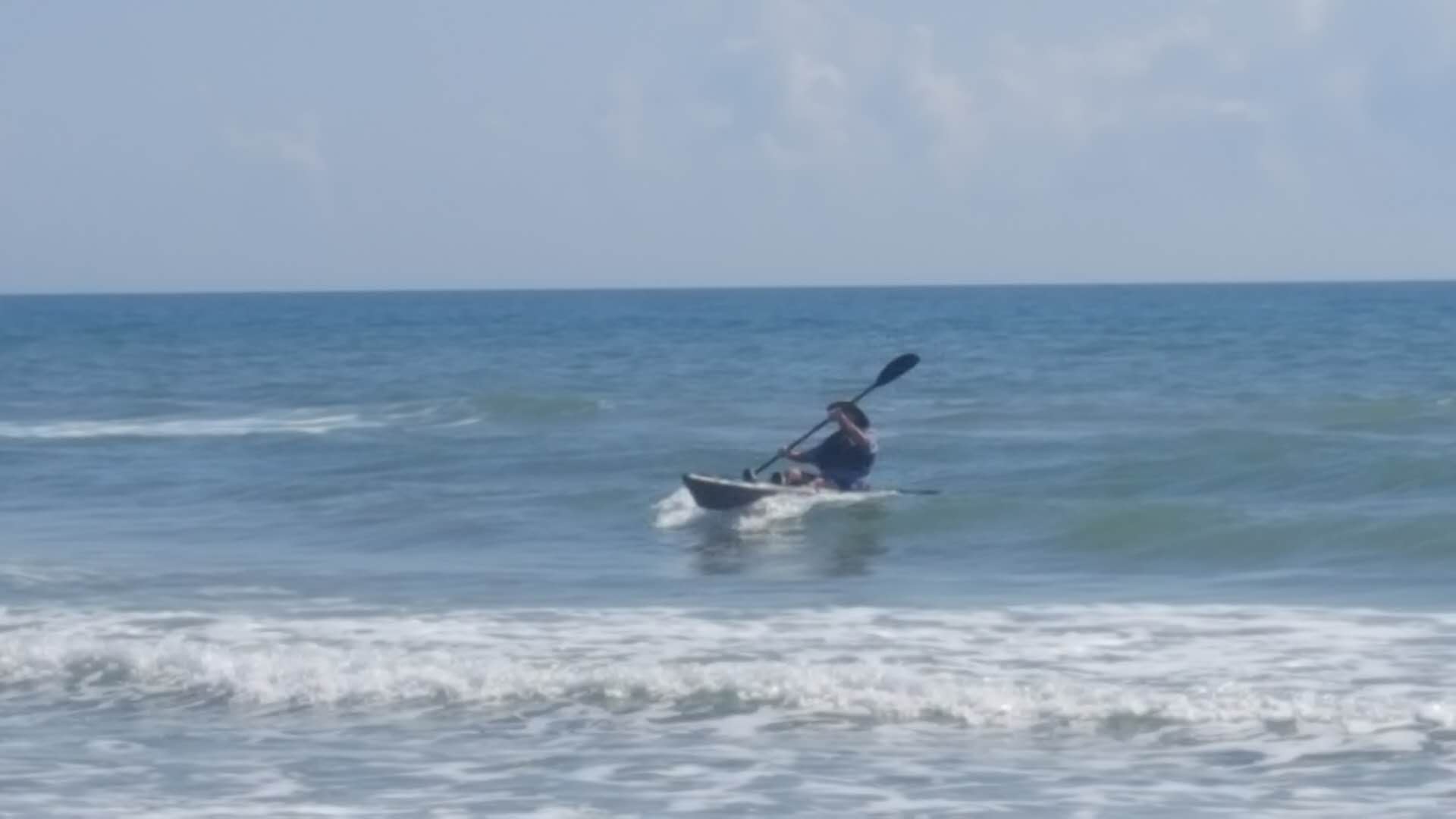 What is a Kayak?
---
A kayak is a small, narrow watercraft which is typically propelled by means of a double-bladed paddle. The word kayak originates from the Greenlandic word qajaq. The traditional kayak has a covered deck and one or more cockpits, each seating one paddler. Wikipedia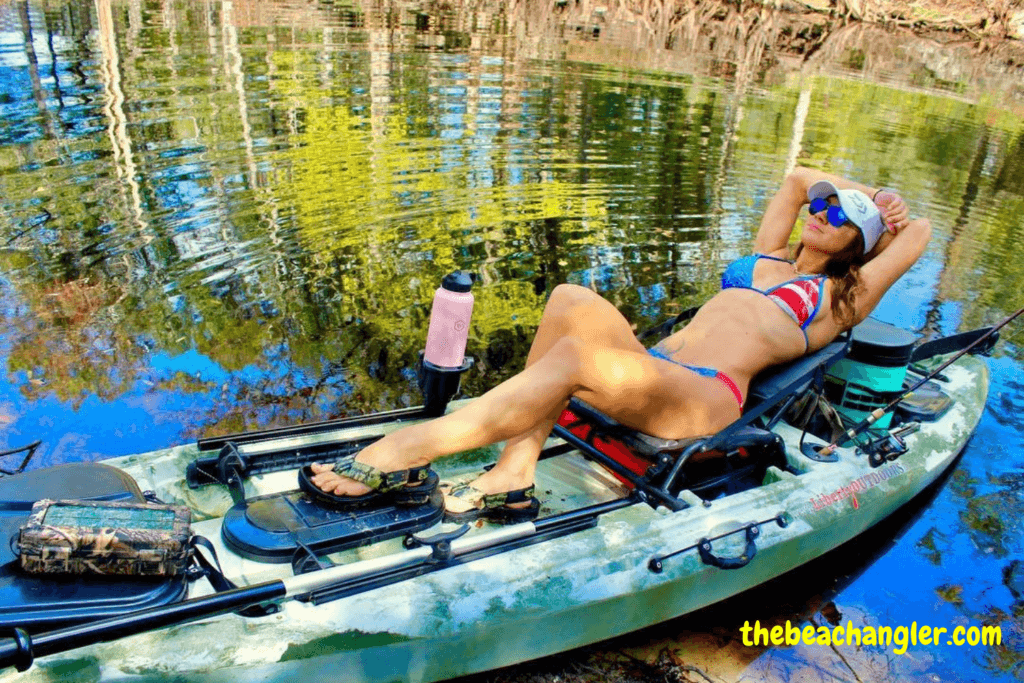 The other kayak option, is the sit-on-top models. Like the name says, you sit on top of the kayak instead of down in a cockpit. This makes it less confining, easier to get in and out, and easier option for fishing in a kayak.
They are self bailing, with holes in the bottom (called scupper holes) that allow water that gets in, to simply flow back out. Which should tell you, that in a sit-on-top kayak, you will get wet. They are more suited to warm water environments. 😉
Commonly called a sit-in Kayak. They have a low center of gravity and are very stable and maneuverable. They also have a skirt that seals the cockpit keeping water out and the occupant dry. If fishing in a kayak in cold water or running the white water of a river, the sit-in kayak has an advantage. Original sit in kayaks were made by native peoples using natural materials. Some purists still prefer wooden or fabric covered kayaks. Most modern kayaks are made of plastic and other man made materials.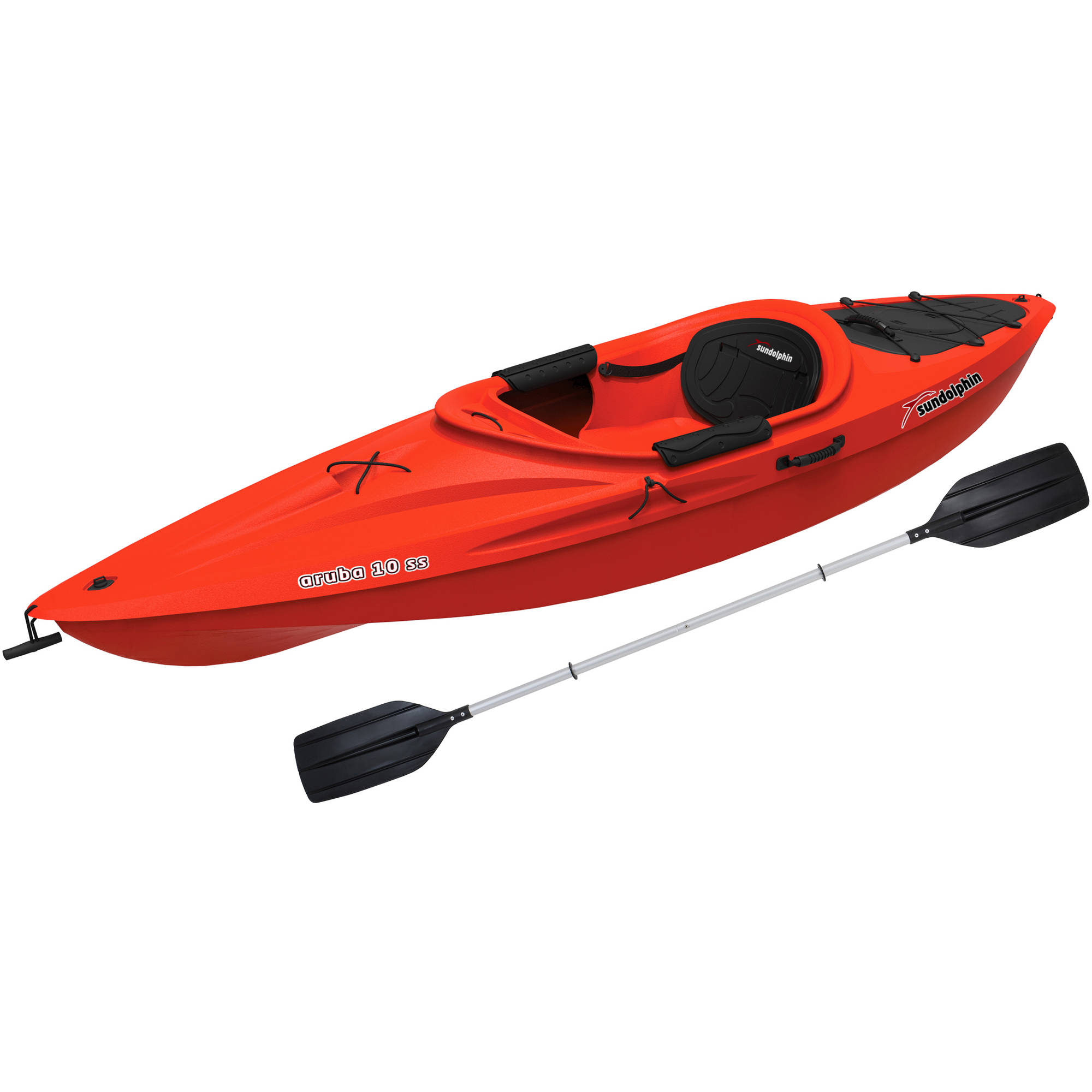 Kayak Fishing from the Beach
---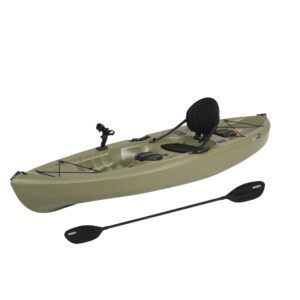 Kayaks for the beach come in many shapes and sizes depending on the location, typical surf conditions, water temperature and type of fishing. Whether you're fishing in a kayak and plugging in the surf zone, running large baits out and dropping them off for shark fishing, or paddling long distances off the beach front in search of offshore adventures. There is variety of opportunities for fishing in a kayak from the beach.
Beach or Surf Fishing Kayaks have typically been sit-on-top models in the 10-12 ft length with a slight up swept bow to help in cutting through the waves on the way out and preventing nose diving on the way back in. Once the nose goes under water with a trailing wave pushing you, you're probably going for a swim.
Always, when fishing in a kayak, remember to tie everything you value to the kayak. Sooner or later, you will flip over, and you want to be able to retrieve your gear. The shorter length kayak is easier to maneuver between the swells and you can surf your way back into the beach, which can be a fun way to use your kayak as well. 😉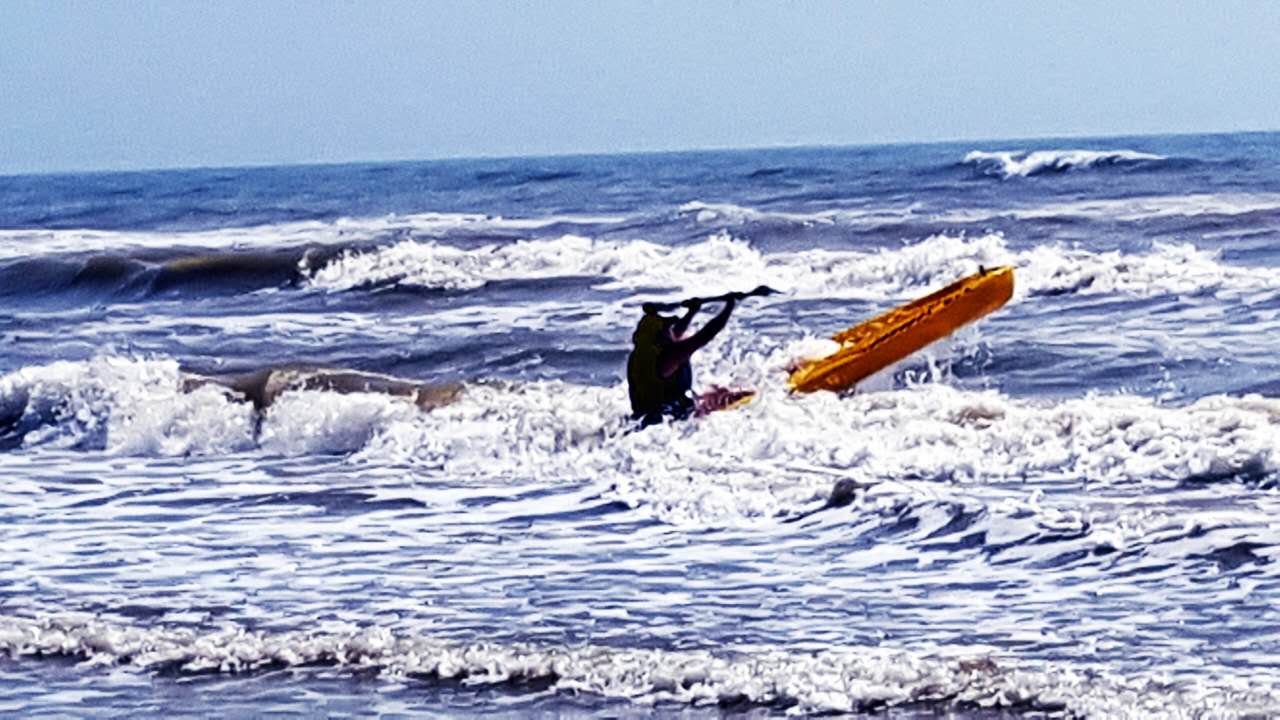 The Best Kayaks for Fishing
---
There's a lot of personal preference that goes into choosing a kayak. The type of fishing and water conditions will come in to play as well. For the most part, the sit-on-top models have the most fishing options. Many kayak manufacturers produce models specifically designed with the fisherman in mind.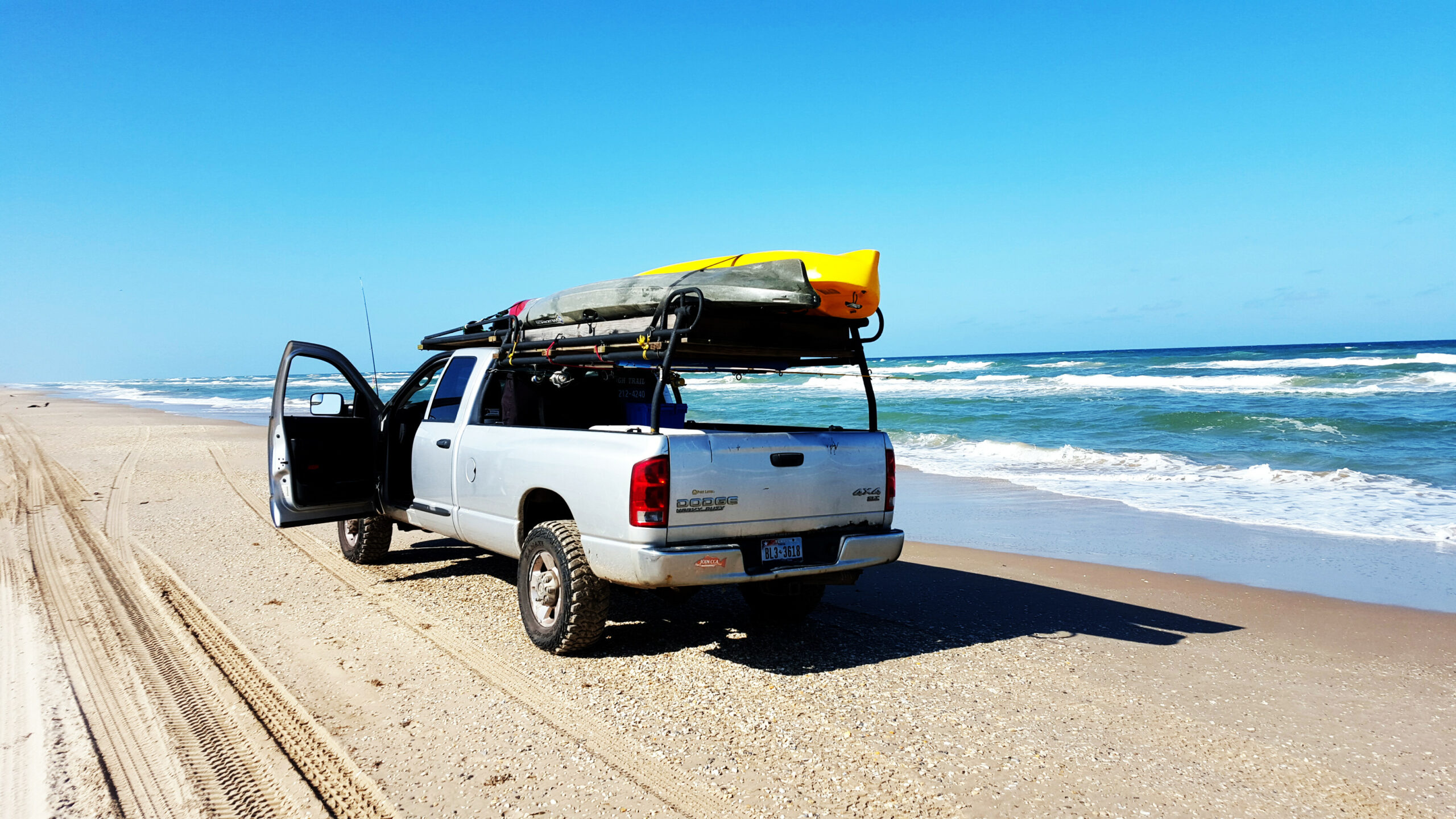 Personally I have a Wilderness Systems Tarpon 120 that I use for calmer water. It's a basic sit-on-top model that is very comfortable to fish out of. Easy to paddle and maneuver with dry storage compartments and built in rod holders. More narrow and therefore a little more prone to tipping in rough seas however. Overall, a good basic, no frills, fishing kayak.

For more normal to rough surf conditions, I have an Ocean Kayak Malibu 11.5. This model is wider and has the up swept bow for taking and maneuvering in the waves along the beach front. This is my go to kayak for deploying large shark baits several hundred yards off the beach. It takes the waves well, and is more stable in the rough water. Not a lot of bells and whistles, and not as comfortable or as easy to paddle as the Wilderness model, but in rough water, you have a better chance of staying upright with the Ocean Kayak.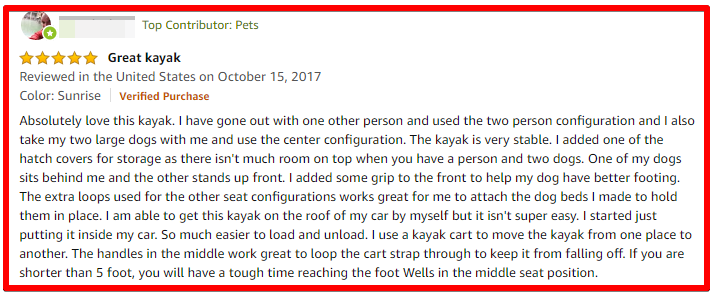 How to Choose a Kayak
---
My best advice, "try em' out". There are plenty of online resources to check out. Blogs, Forums, message boards and manufacturer websites. In the end, you still need to put it in the water and try it out. We are all different. We fish in different waters, different climates and even different types of fishing.
Your local sporting goods stores and canoe/kayak shops will be glad to help. Some will even have events periodically where they meet at a body of water and have demonstrations where you can actually try out the different options yourself. Others will have Kayaks you can rent for the day at a reasonable price and then you can try them out at your convenience.
If your surf fishing, keep in mind there will be waves to deal with. If you're near a beach, you can find kayak rentals where you can experience the models designed for surf. This will help you get a feel for paddling and maneuvering in the waves. What kind of fishing will you be doing? What are the typical surf conditions for the beaches you will be fishing? What is the water temperature? All important questions when choosing a kayak for fishing the beach.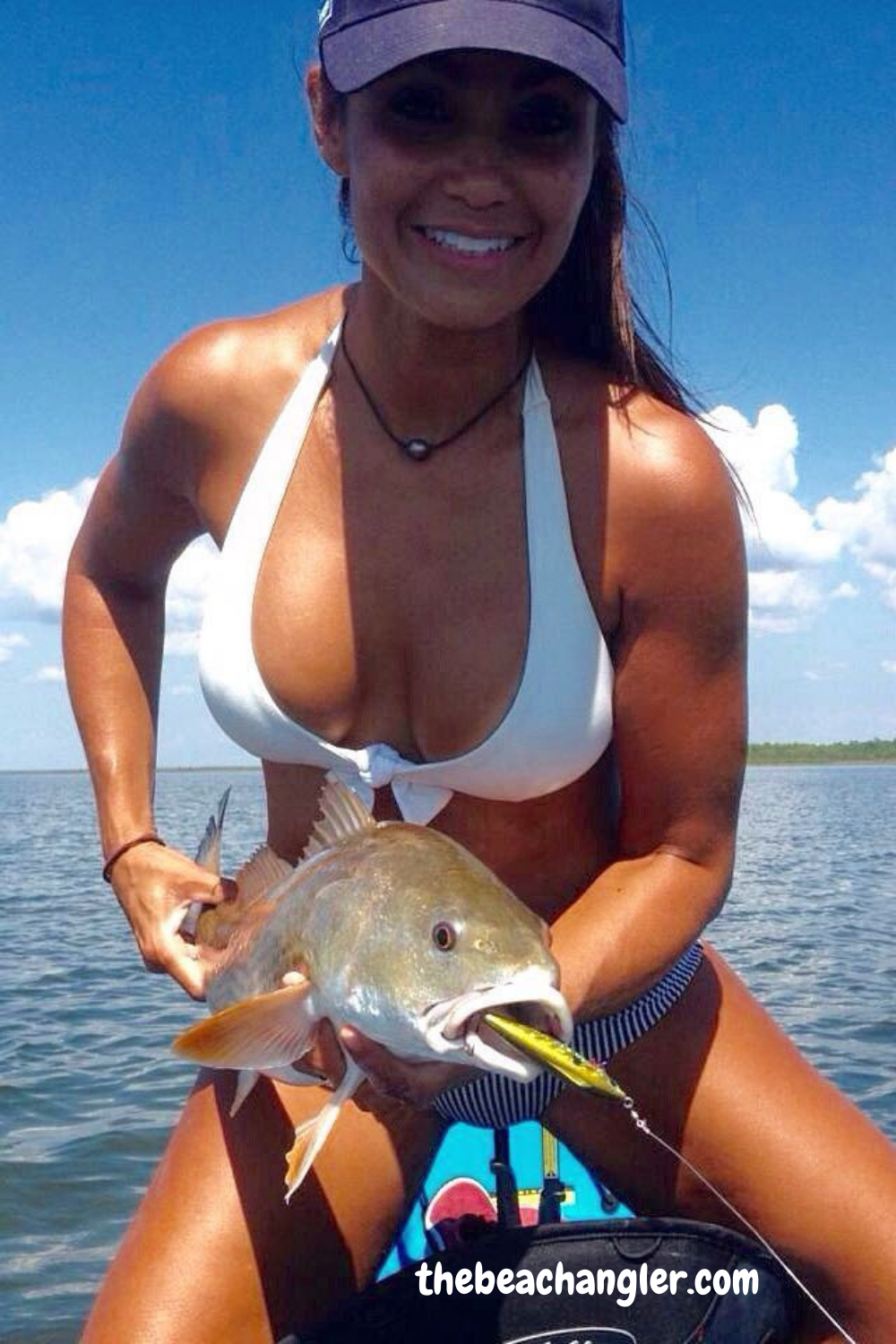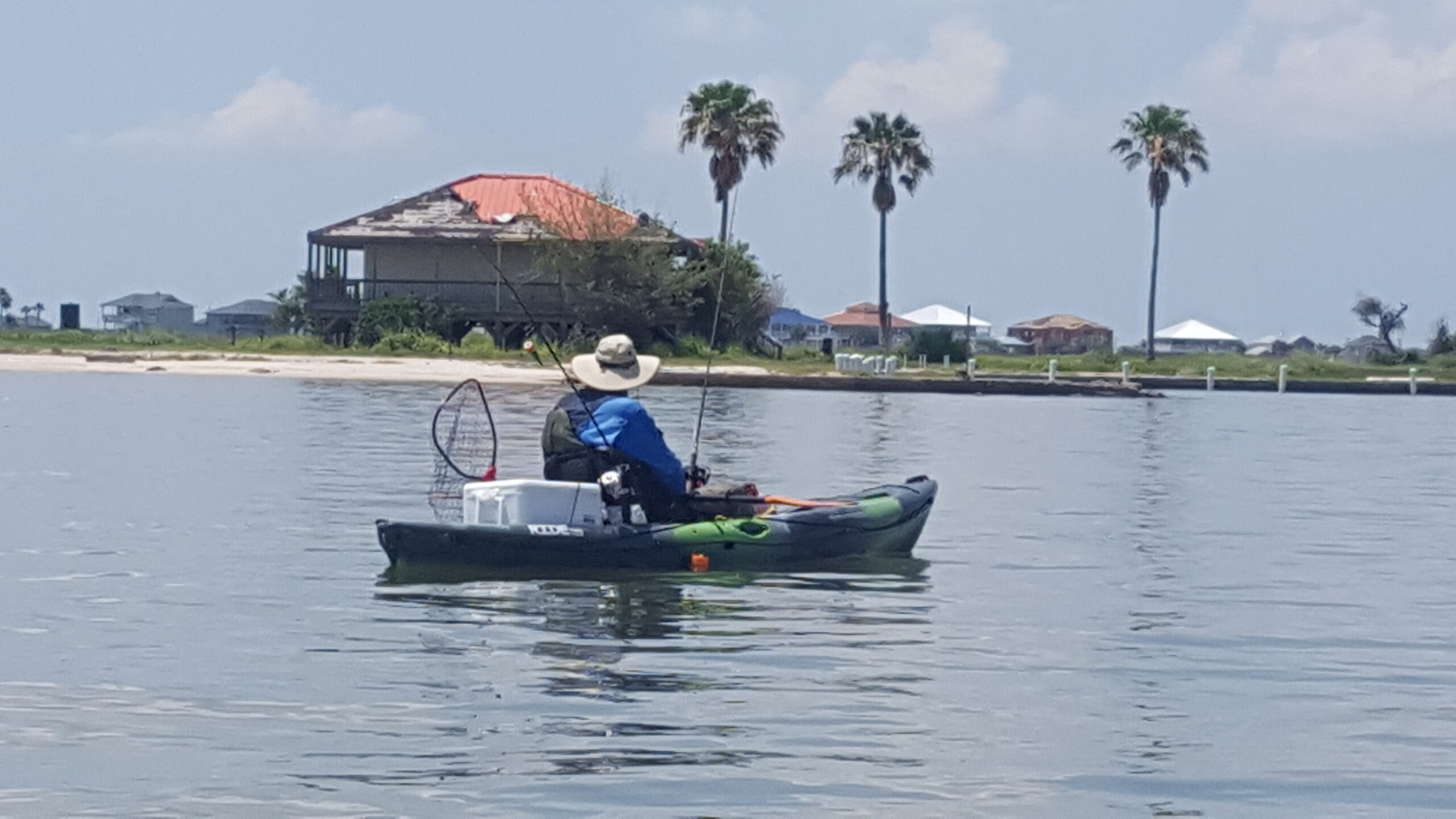 They all make good kayaks with many and varied options specifically designed for fishing. There is a wide range in prices, largely dependent on options and of course name recognition. Higher priced models tend to have more options and latest technological advances.

Try 'em out and go Fishing
---
There are numerous kayak makers and models out there. In all price ranges, styles, colors and options. Check 'em out yourself. Rent before you buy that way you can be sure you make the best choice for you. They are fun to fish out of, and easy to transport, making them a great choice for beach fishing. When you're not fishing, you can play in the surf, paddle a lake or stream and just enjoy a day on the water.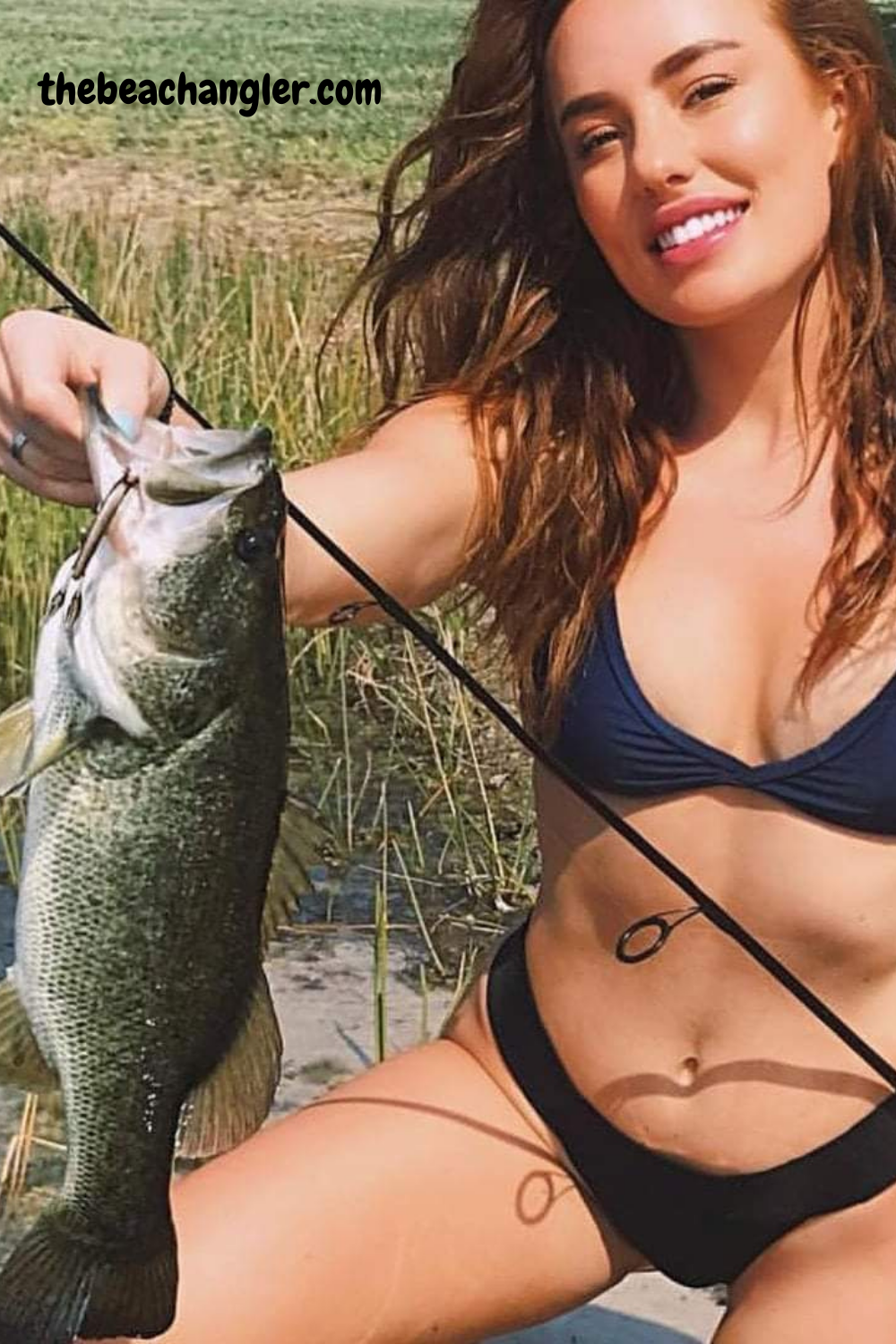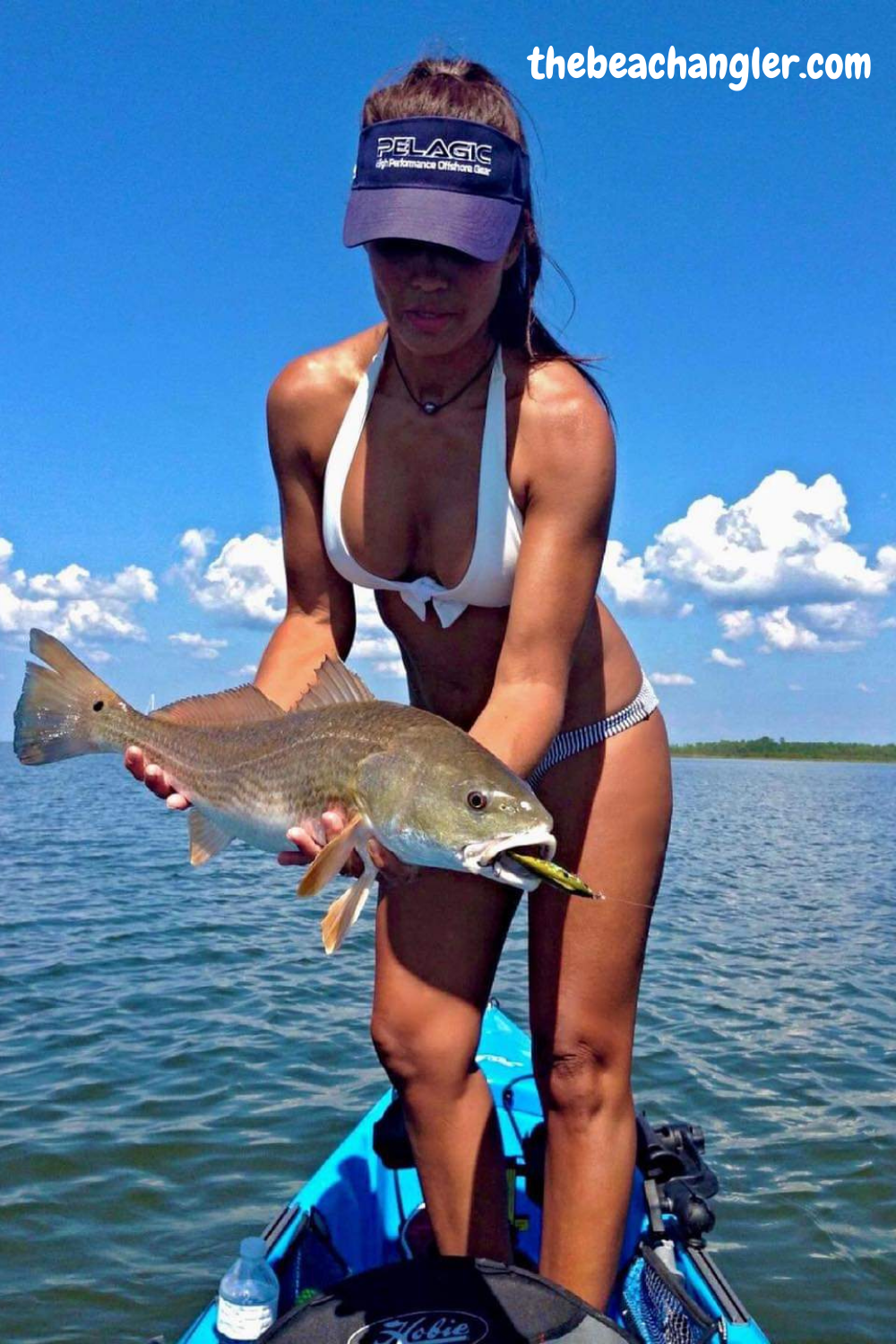 Always remember safety first, wear a life jacket (PFD). Enjoy the journey, good luck, good fishing and leave it cleaner than you found it. If you have any comments, questions, ideas or suggestions, please leave them in the comment section below and I will get back with you. Follow us on Facebook: Rex The Beach Angler, Instagram: thebeachangler7, Twitter: @AnglerBeach, and YouTube: Man Art Creations.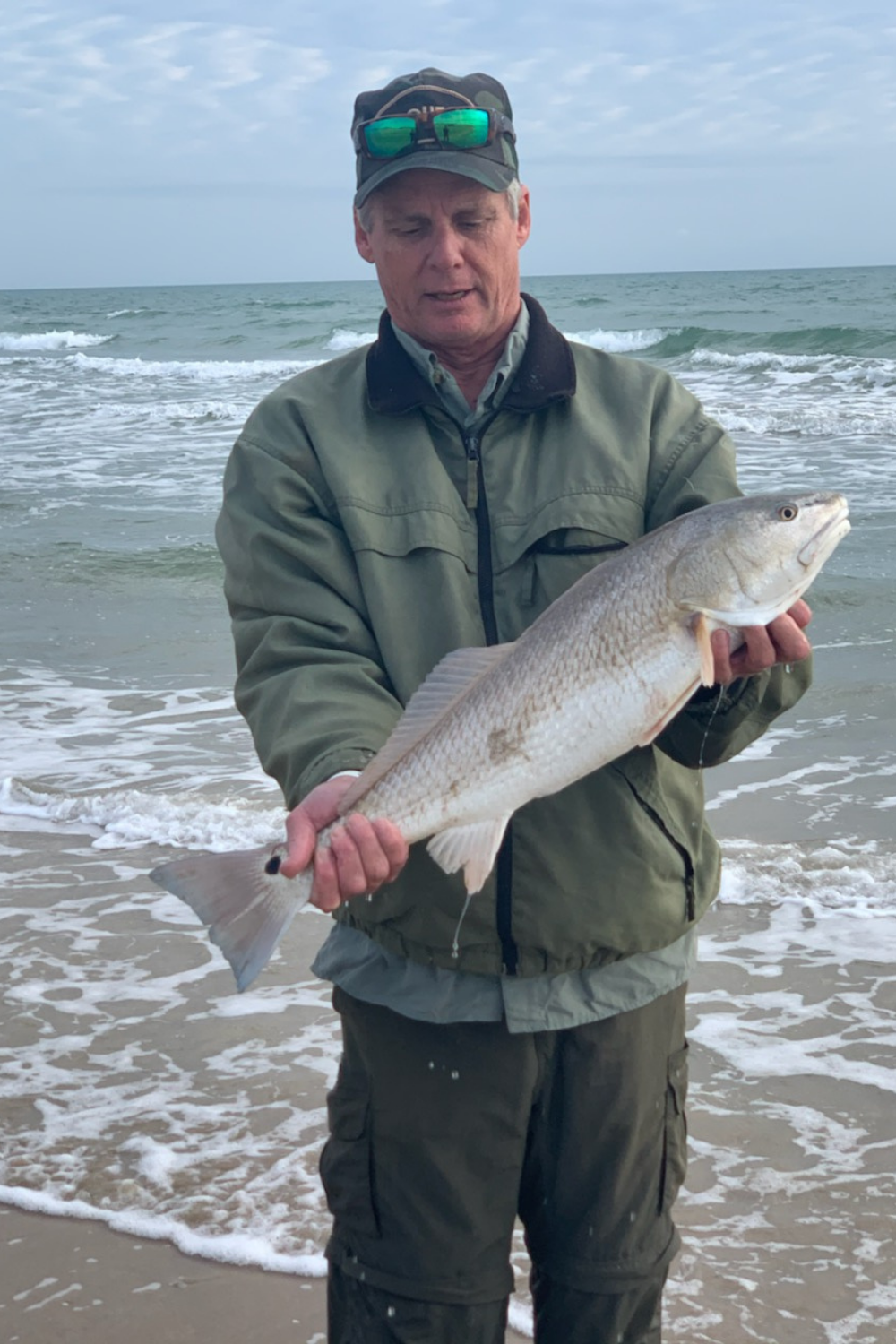 A life long surf fisherman with 50+ years of experience, I am also an avid hunter and outdoorsman. I will be sharing my passion for the outdoors with you so be prepared for hunting, fishing, camping, hiking and more. Along with gear reviews and the latest trends and innovations in the outdoor industry.