It's official, spring has arrived, the Texas Surf is warming and so is the fishing. While here in south Texas we had a very unusually freeze event in February 2021, that caused a large fish kill in our bay systems, the beach front is still very much alive and well. This past weekend, March 20-21, 2021, we made a trip down Padre Island National Seashore (PINS).
It was spring break here, so there were lots of folks on the beach, but we were able to find a good deep gut in close to the beach at about 24 miles down Island. The weather was good, but not Ideal with a strong northeast wind on Saturday. Sunday we had much better weather with light south-east winds and green water to the beach.
Spring is Here and so are the Fish
---
The arrival of spring along the Texas Coast brings warmer water, warmer temperatures and the arrival of bait fish. Everything from dusky anchovies to finger mullet and shrimp begin to show up in the Texas surf zone. Of course, the predators follow right behind and the fishing can turn to catching for a change. 😉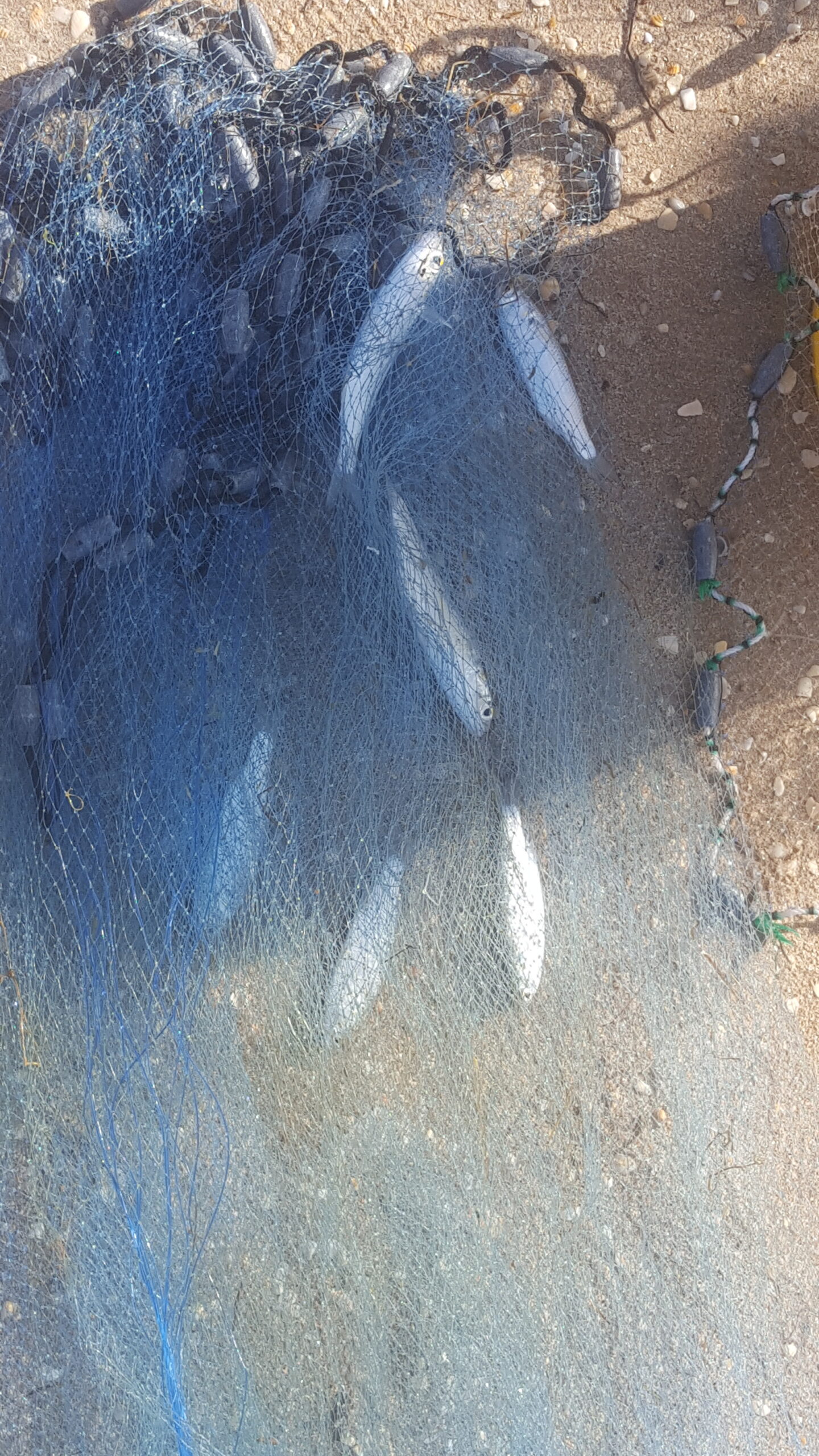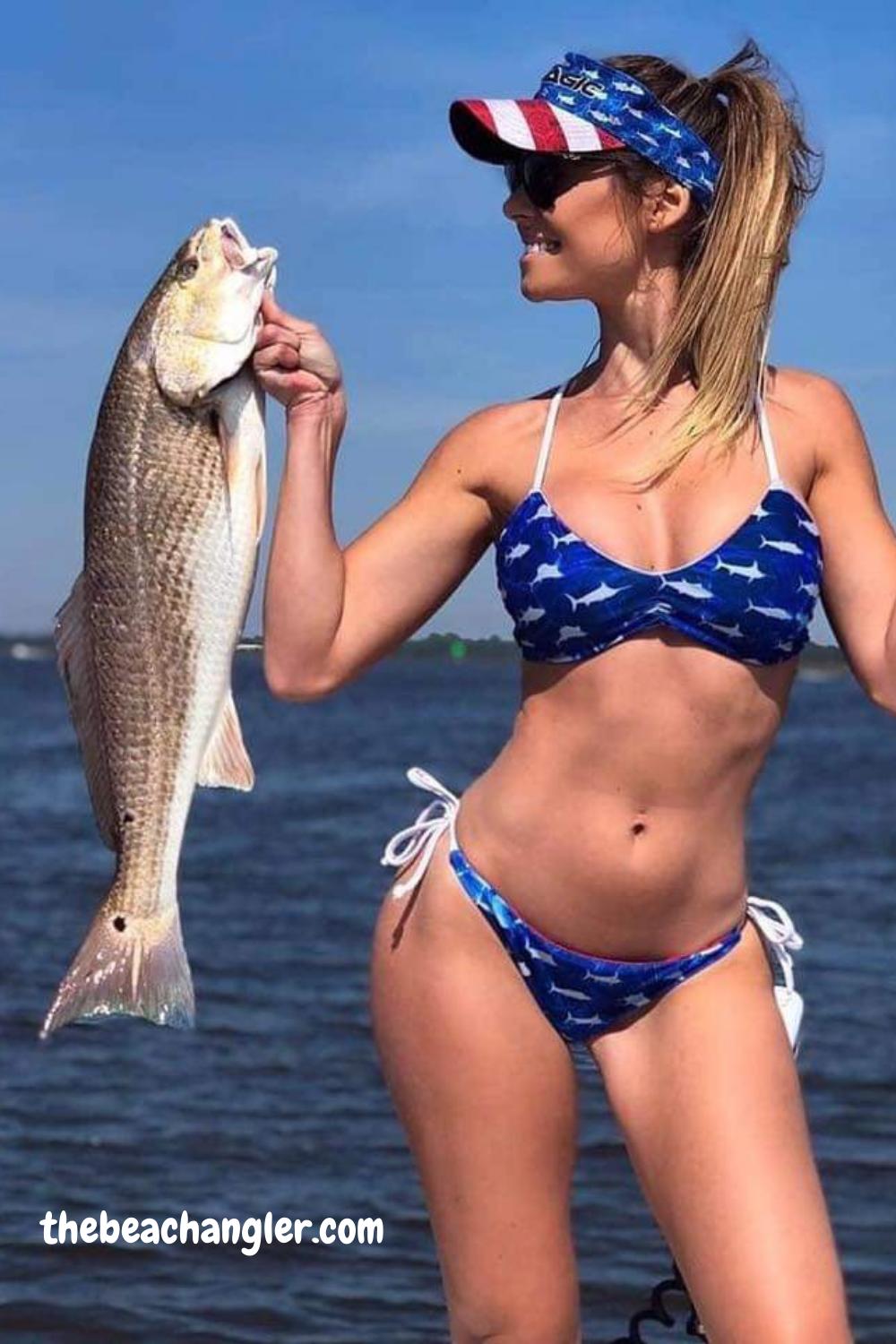 Everything from black drum, red fish (red drum), pompano, speckled trout, whiting, jack crevalle and a variety of sharks can be found along the Texas Surf in the spring, chasing bait. It's just a matter of finding the bait, and you'll find the fish. Keep moving up and down the beach until you find em.
Surf Fishing Padre Island Texas
---
Padre Island National Seashore is just south of Corpus Christi Texas. This park consists of 60 miles of barrier Island with the Gulf of Mexico on one side and the Laguna Madre on the other. There are no amenities on the beach, only primitive camping, which means if you want it, or need it, you better bring it.
Fifty five, of the sixty miles, is four wheel drive only. Not everybody follows that rule, and many regret their decision to ignore it. The sand is soft and the tides can change fast. You could find yourself buried with the waves washing in around your vehicle. Tow trucks are expensive and several hours away. DON'T TRY IT IN TWO WHEEL DRIVE.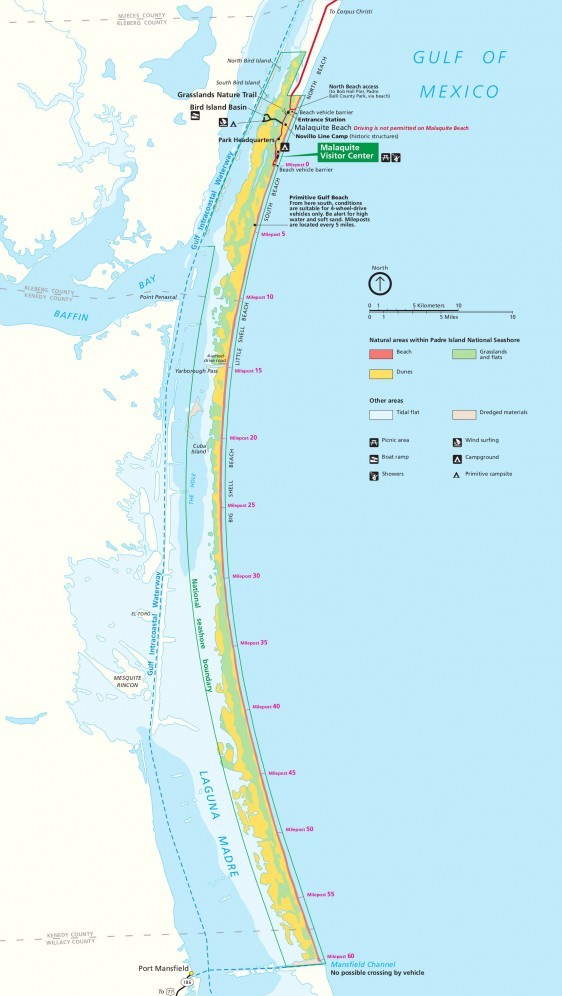 We have been camping and fishing PINS for over 50 years now. There are a lot more visitors now but it is still a magical place. Camping now a days for us is by way of Kamprite tent cots, they are easy to set up and take down and take very little room when packing. Far less cumbersome than setting up tents in the sand.
In the Texas Surf, our typical fishing set up is heavy-duty 10 – 12 foot rods with large casting or spinning reels with line in the 30 pound range when fishing for the larger species that roam the surf. Seven foot medium heavy rods are employed when chasing schooling speckled trout or lady fish. The big stuff comes out when deploying baits via kayaks for the big sharks. Penn 115's on stout roller rods with 80- 100 pound braided line. Check out my previous posts for best surf fishing rigs.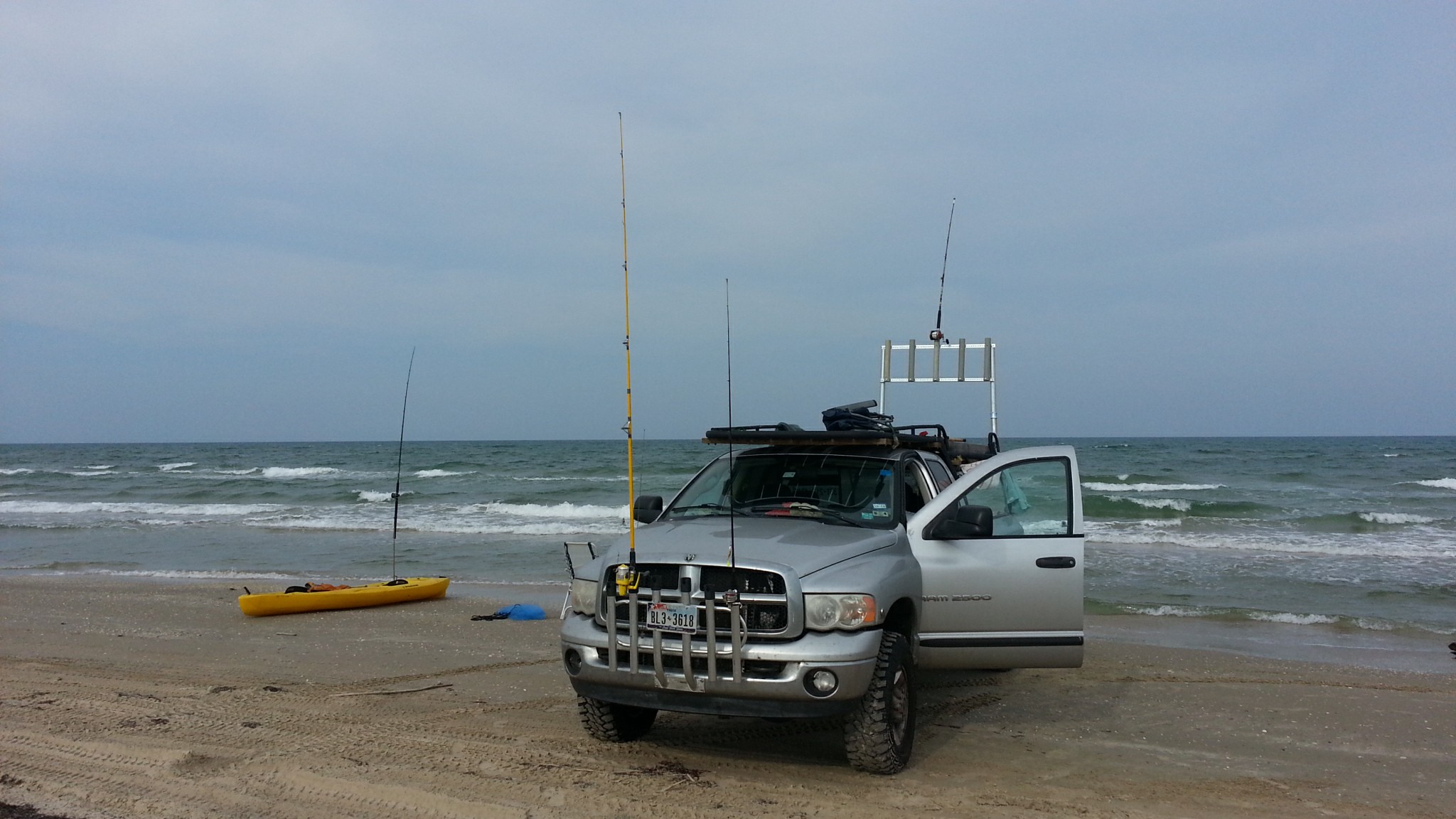 What Can You Catch in the Springtime Texas Surf
---
This trip, we caught mainly redfish (red drum) and a few whiting. Our Bait of choice was cut mullet for the redfish and fishbites for the whiting. Cut whiting can be a very effective bait for both redfish and sharks when mullet are scarce. Typically this time of year, the Florida pompano makes it's way along the Texas Surf and are a prime target. They like the clear green water and that was just moving in as we were having to leave to come back to the "real" world.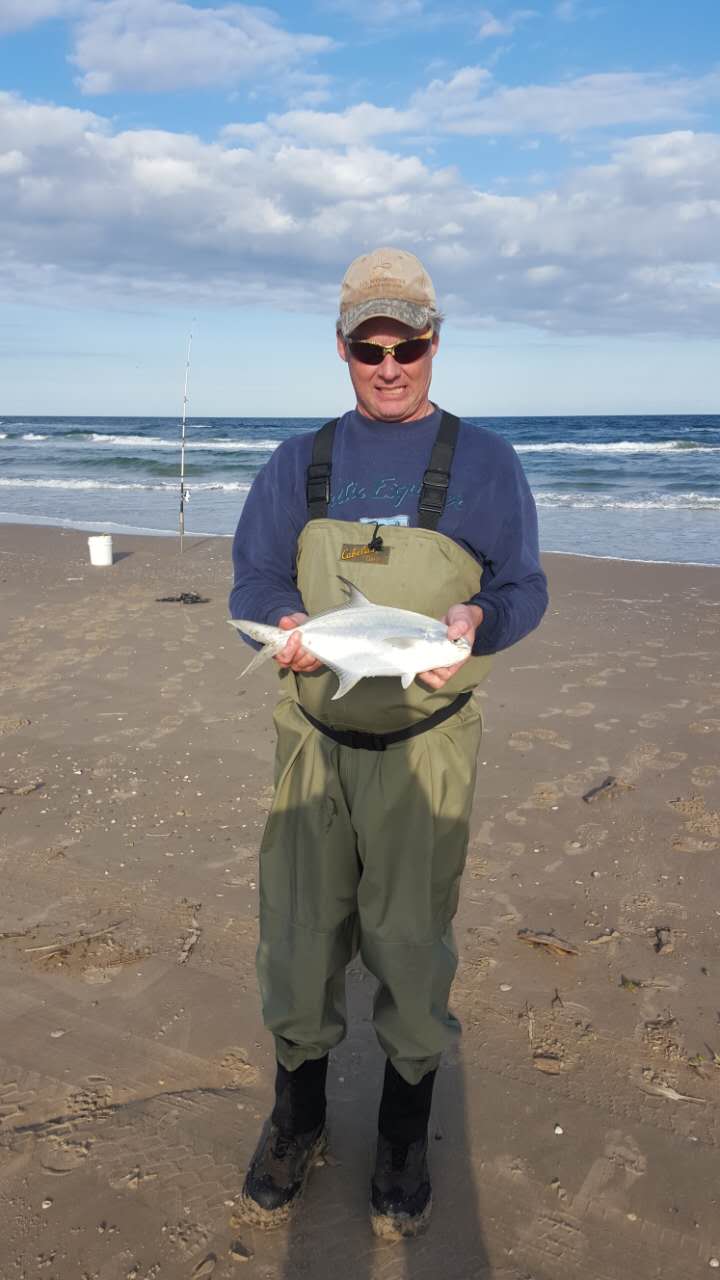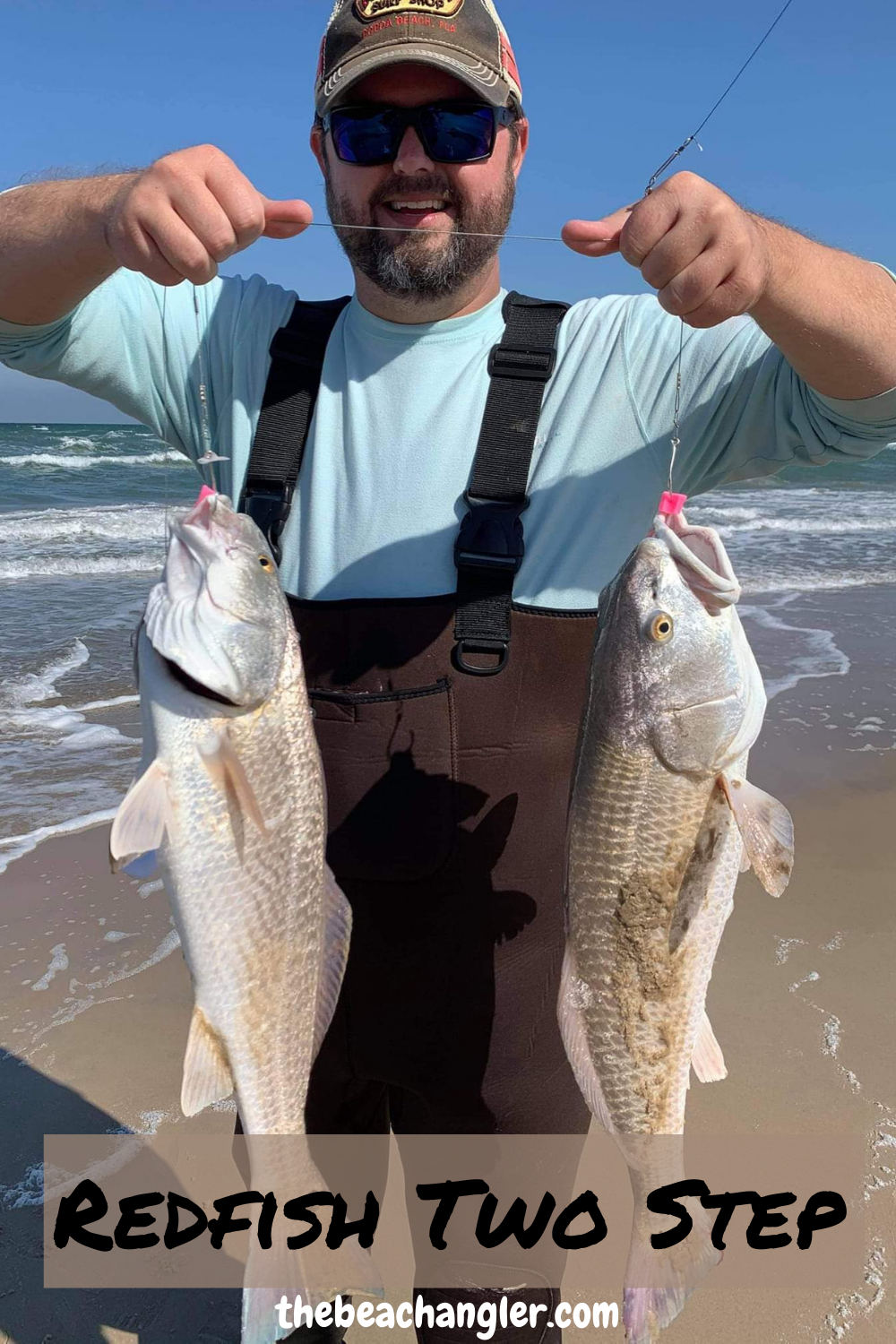 Large Jack Crevalle roam the springtime surf and are great fun. One of the hardest fighting fish pound for pound in the ocean. They will leave your arms aching and put some serious stress on your gear. Not much for table fare, they do make good shark baits.
Whiting are always present, large black drum migrate along the Texas Surf zone in spring, and redfish are chasing the bait like the rest of the predators. One of the cool things about surf fishing, is you never know what you might catch. From whiting to tiger sharks, it's all out there somewhere.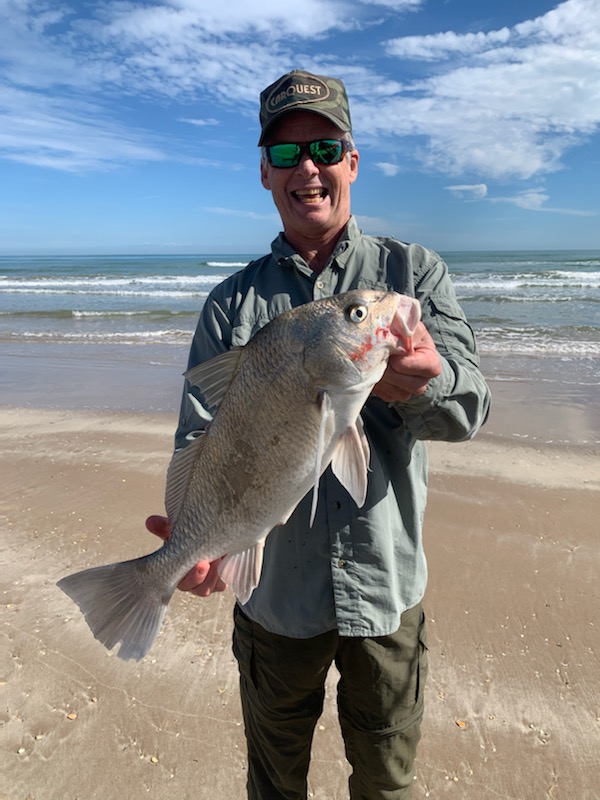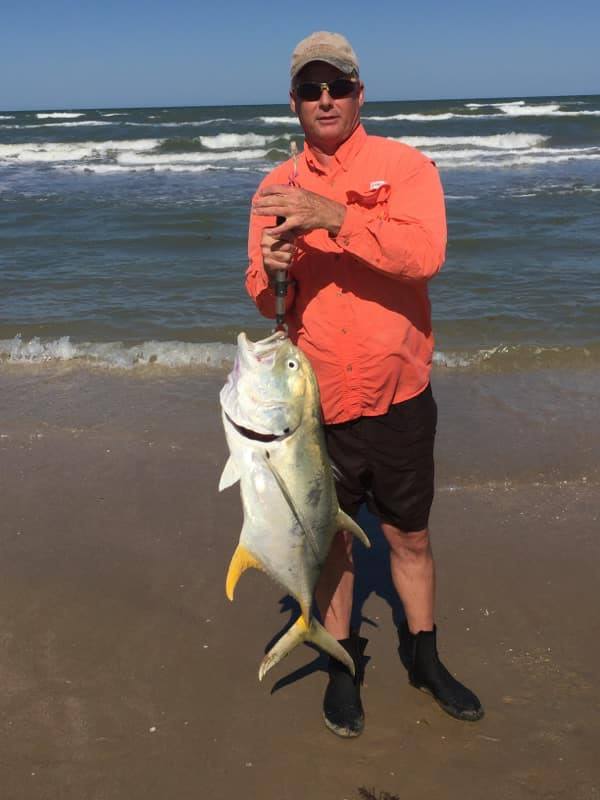 We ended up with a nice mess of redfish and whiting fillets for the table, had a great time, soaked up some rays, enjoyed some cold adult beverages and made more good memories. Time to plan the next trip.
Redfish For the Table
---
Redfish or Red Drum make great table fare and can be cooked many ways. From fried, grilled, whole or filleted, stuffed, or as an ingredient in gumbo or jambalaya. The slot limit here in Texas is currently 20 -28 inches, which is a large fish. Not really conducive to cooking whole, but some do. A very firm and versatile fish, it lends itself well to many recipes.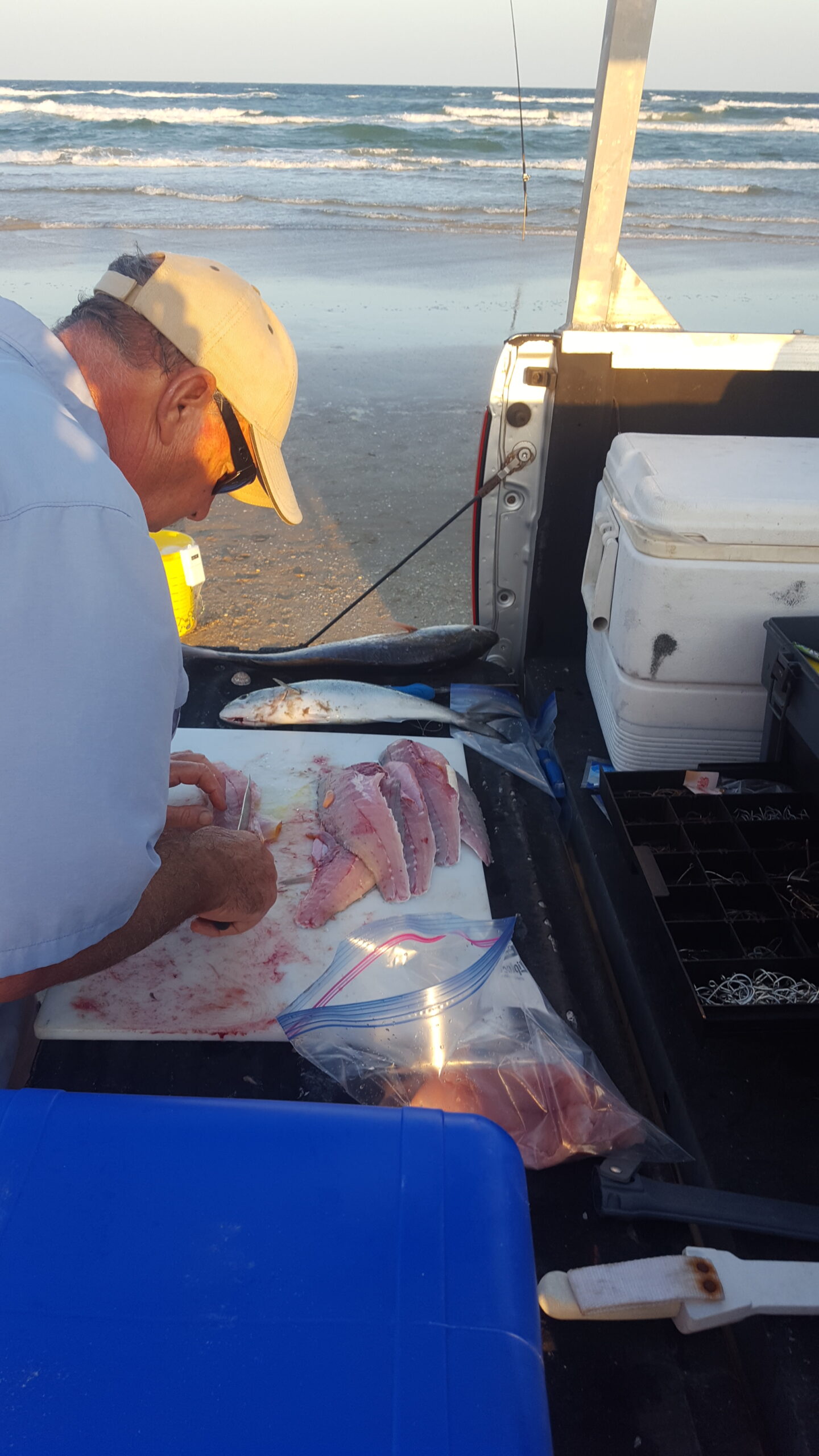 Essential Surf Fishing Gear:
Go catch you some, you can read my article on fishing for redfish here: Keep em iced down good until you can prepare them to your liking. Keep what you think you can use in a reasonable time, and release the rest. Nothing worse than throwing away freezer burned fish after you "worked" so hard to catch them.
Shake off Winter and Go Fishing
---
It's been a long winter. Heck it's been a long year, what with the COVID mess and election and the wild weather patterns. Shake it off and go fishing. Spring has sprung, the fish are biting, the weather is warming as well as the water. Find a good stretch of beach along the Texas Surf with some bait present and throw in a line or two.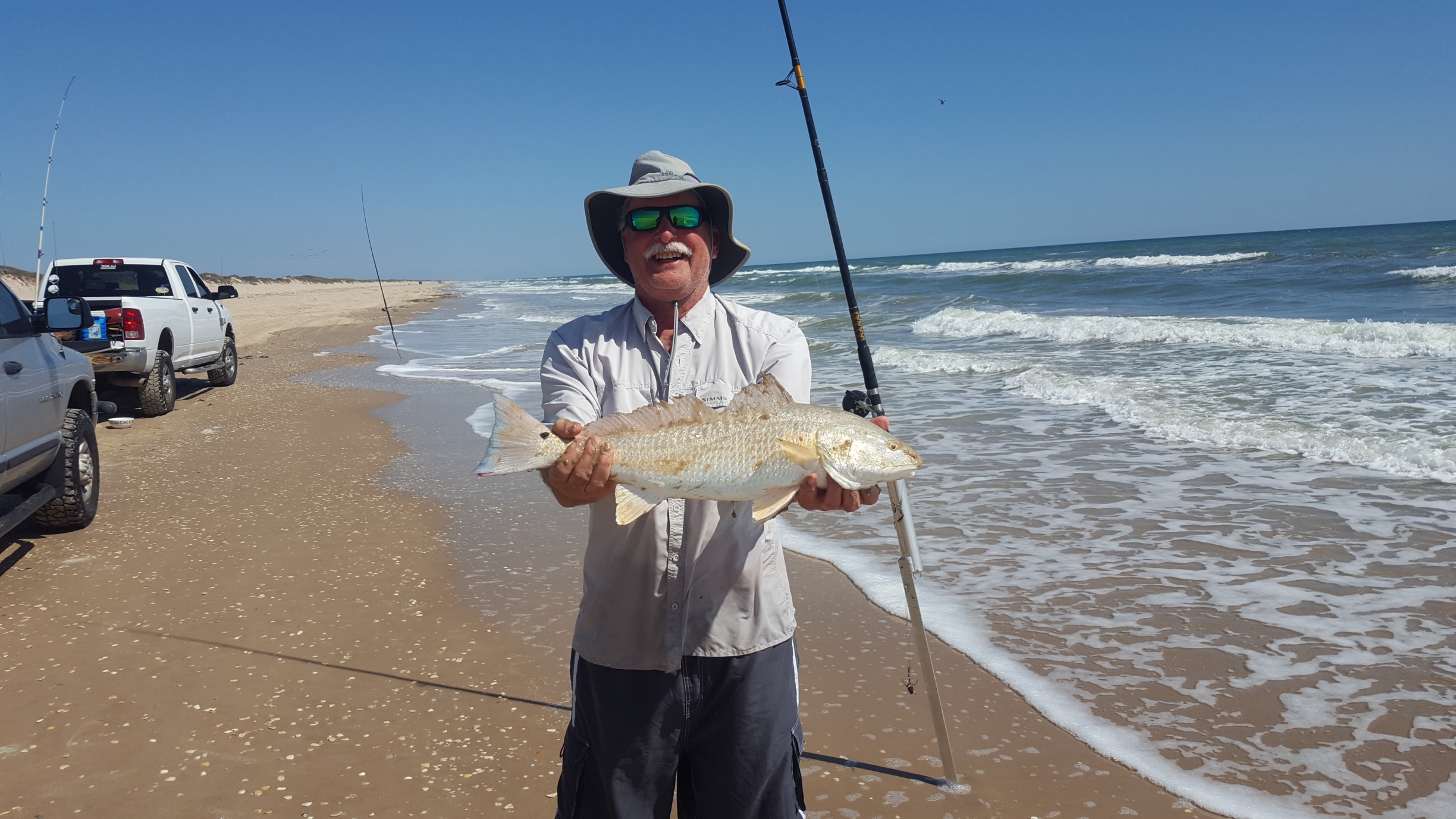 A bad day fishing is always better than a good day working. This time of year maybe you can do some catching instead of just fishing. Surf fishing is a great way to relieve the stresses of the world and get lost in the sound of the wind and waves. Go get ya some.
As always, be safe, enjoy the journey, and please try to leave it cleaner than you found it. If you have any comments, questions, ideas or suggestions, please leave them in the comment section below and I'll get back to you. Follow us on Facebook: Rex The Beach Angler, Twitter: @anglerbeach, Instagram: thebeachangler7 or YouTube: Man Art Creations.