Have you seen the new fishing tackle bags? The longer we fish, the more tackle we seem to accumulate. There is always something new, the latest greatest, and we just have to have it. Then it becomes how to store it all, and how to haul it when we head out fishing. If you're are like me, you're have several tackle boxes. Each for a specific type of fishing situation. Trouble is, how do you're know which one you might need?
Surf fishing requires some specialized gear and rigs. From pompano rigs to giant circle hooks for Tiger Sharks and everything in between. You never know what might show up along the beach front, so you need a variety of gear with you're. Seems you need an 18 wheeler just to haul all of your gear. Some tackle manufacturers have come up with some solutions that might just help out with our problem.
Surf Fishing Tackle
---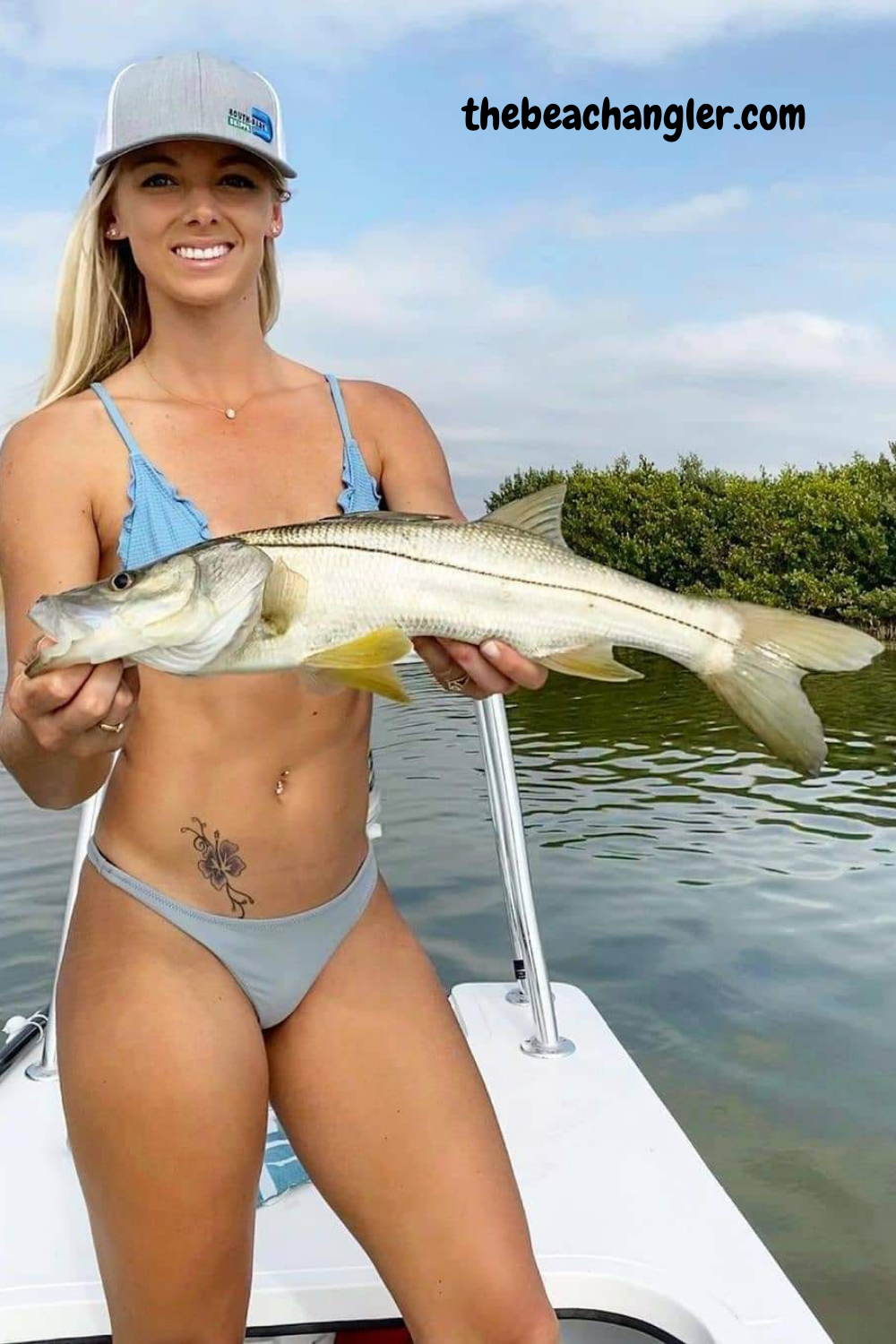 Essential Surf Fishing Gear:
If you're're a surf fisherman, you're know the struggle. Long rods for casting baits for bull reds. Medium rods for chunking artificials for trout, and the heavy-duty stuff for kayaking baits out for sharks. Then all the hooks, weights, leaders, rigs, lures and assorted paraphernalia, makes for a load of gear to haul to the beach. These new fishing tackle bags might just be the ticket.
If you are fortunate, and you have vehicle access to the beach you're planning on fishing, great you can load it up in the truck and head out. However, not all the best beach fishing locations allow vehicle access. Then the problem becomes how to get all of this gear to the fishing hole. Now, we have reviewed the Fish N Mate surf fishing cart, and that is a good option if there is at least have a path you can pull your cart on to the beach.
If you're heading into more remote locations where even a cart will be a problem to get to the beach, the new surf fishing tackle backpacks could be your best bet. Let's take a look at some of the best fishing tackle bags, and see if maybe one will work for you and your surf fishing ( or any remote fishing actually) adventures.
Shimano Blackmoon Fishing Backpack
---
Shimano is celebrating 100 years in business this year. They must be doing something right to be around that long. They produce some of the best fishing gear on the planet and the Blackmoon Fishing Backpack is just another example of Shimano's commitment to quality and excellence.
A must-have accessory for the angler on the move, the Shimano Blackmoon Fishing Backpacks offer extensive tackle storage options in a comfortable and highly mobile package. These all-in-one bags feature dedicated storage for reels, terminal tackle, lures, line, tools, and more, and are available in two separate configurations to meet angler preferences. The Front Load model allows anglers to access four 3600 size utility boxes from the front drop-down flap for easy access to terminal tackle and lure storage.
Secured for transport with side zippers, this drop-down compartment can be secured with just the Velcro fastener when on the fishing grounds for quick access to the tackle trays. The additional storage above the trays is a perfect spot for reels, tools or personal belongings, while the side pockets are ideal for quick access to leader material and pliers. The Top Load model features a large middle compartment that houses three 3700 size utility boxes.
The front compartment provides quick access to an area constructed with a Velcro back-wall that holds four removable tackle bags, great for organizing soft plastics, tools, terminal tackle, and leader spools. This rugged backpack is constructed from a heavy-duty rip-stop polyester fabric with double reinforced stitching at all seems for maximum durability. The heavy-duty TPU corrosion-resistant zipper closure is designed to resist wear-and-tear over time for smooth and consistent operation throughout the life of these tackle bags.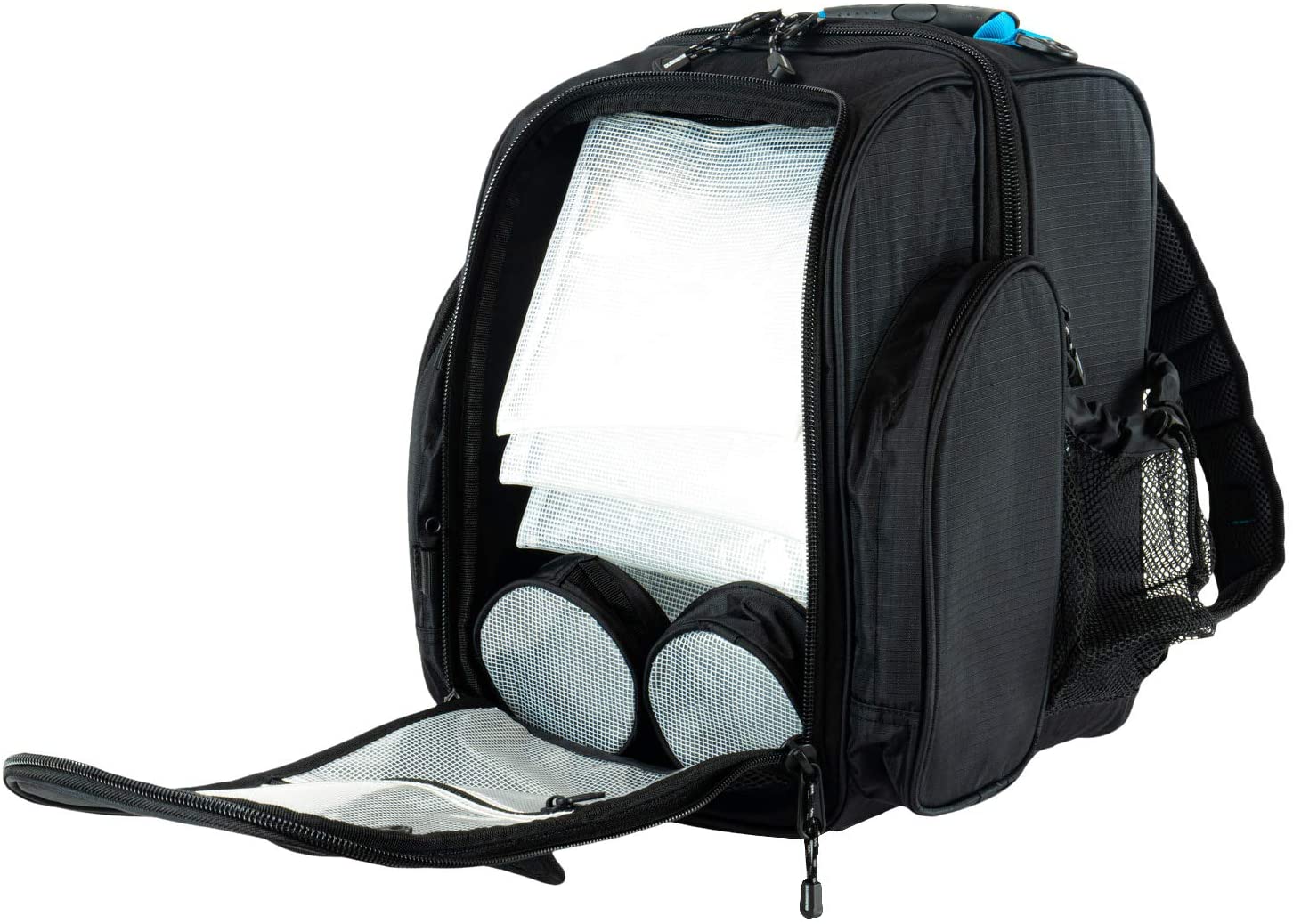 Features:
Cushioned Shoulder Straps & Top Carrying Handle
Heavy TPU Corrosion-Resistant Zippers
Heavy Denier Rip-stop Polyester Fabric
Reinforced Double-Stitched Seams
Two Models: Front Load (FR) and Top Load (TP)
Simms Dry Creek Z Sling Pack
---
Simms is a premier name in the fishing industry. Known for the highest quality and long-lasting products. From waders to fishing clothing and gear, Simms is a name you can trust. The Dry Creek Z sling Pack is an off shoot of the Simms line of fishing backpacks originally designed for fly fishermen who were hiking into remote streams and needed a way to carry all of their gear up and through the mountains.
The Simms PG-12053 Dry Creek Z Sling Pack is designed to keep your gear dry and safe even in the wettest conditions. These are fully waterproof tackle bags with welded design to keep out seeping water. It's comfortable to wear with a plush cushioned waistband. Ideal for on the shore or wading through the water.
Fish don't mind the wet. The waterproof, fully submersible Dry Creek® Sling Pack defies it, with a self-healing zipper that locks in dryness and a comfortable over-the-shoulder design for in-the-moment access to mission critical fly boxes, tools, spools, fuel and more.
Waterproof-submersible sling with an intuitive, ergonomic design that keeps fishing gear organized, dry and ready to deploy.
Features:
TRU® Zip; waterproof self-healing zipper for 100% waterproof-submersible protection
Interior stretch mesh storage pockets, exterior lash points and built-in easy-access tool storage
Fully cushioned shoulder strap with breathable, water-resistant foam
Water resistant external pocket with net holster
Built in easy access tool storage
Exterior lash points
Breathable, fully cushioned, water-resistant foam shoulder strap/back panel
Stretch cording for wet storage
Roll-up strap retainer – reduces line catches on all excess adjustment straps
Fully waterproof welded construction with submersible TIZIP zipper for complete access to your gear
Waterproof 840 D TPU fabric – highly abrasion/puncture resistant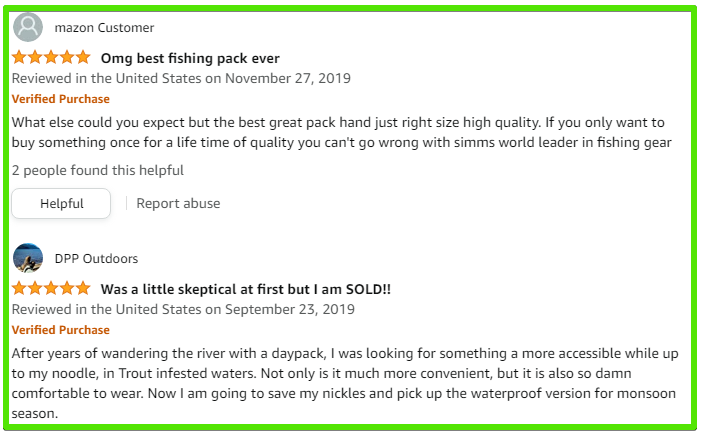 Plano Z Series 3700 Tackle Backpack
---
Not to be out done, Plano Molding has developed its own fishing tackle backpack. Plano has been making tackle boxes since 1952, and by 1969 they were the best-selling tackle boxes in the world. I have owned several Plano tackle boxes, and still do actually, over the years and have never been disappointed. When it comes to tackle boxes, nobody knows more than Plano and these tackle bags are no exception.
The Plano Z-Series 3700 Tackle Backpack takes tackle organization to the next level by allowing anglers to conveniently transport massive amounts of tackle and gear to their fishing destination.
Perfect for lugging tackle to those secret spots off the beaten path or simply as a complete tackle storage system on your boat, this tackle backpack is up to the challenge.
This backpack is built from a high-performance TPE-coated waterproof fabric designed to protect the bag's contents from the elements and withstand the test of time. The main compartment has room for up to four 3700 size utility boxes, while several external pockets and tool holders offer plenty of room for leader spools, tools, and other accessories.
Features:
Cinch-cord top for closing main compartment with additional security from buckles and hook-and-loop closure
Comfortable adjustable shoulder straps feature one mesh slip pocket and one tool holder
Wrap-style front pocket secured by buckles and hook-and-loop provides quick, see-through access to contents
Two exterior side pockets secured by buckles
One additional tool holder and one additional pocket beneath front flap
Holds (4) 3700 size Plano Stowaway utility boxes (included)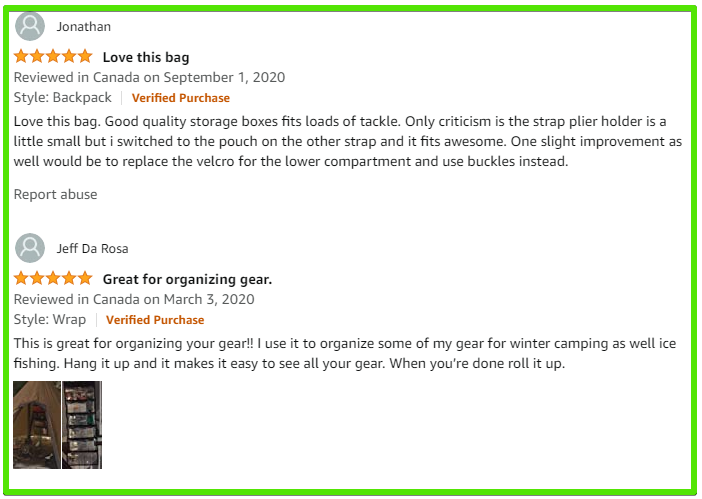 Shimano Bluewave Surf Bag
---
Designed by surf casters for surf casters, the Shimano Bluewave Surf tackle Bags will keep you well-equipped with everything you need for a successful day in the surf without weighing you down. Lightweight, compact, and built to last, these surf bags utilize convenient storage and carrying methods to hold just the right amount of gear without hindering your mobility. Available in two different sizes, the Bluewave Surf Bags utilize cylindrical tubes for storing larger lures like poppers and swimming plugs.
The Medium size includes three tubes and the Large size includes four tubes. Beneath the tubes is a durable mesh bottom that allows for easy rinsing and quick drying of your lures. Internal pockets alongside the plug tubes are perfect for holding metal lures like tins and diamond jigs, as well as bucktails. Both sizes feature an easily removable carrying strap for slinging the bag over your shoulder, as well as integrated loops on the back for fastening the bag directly to your wading belt.
These rugged surf tackle bags are constructed from a heavy-duty rip-stop polyester fabric with double reinforced stitching at all seems for maximum durability. The heavy-duty TPU corrosion-resistant zipper closure is designed to resist wear-and-tear over time for smooth and consistent operation throughout the life of the tackle bags.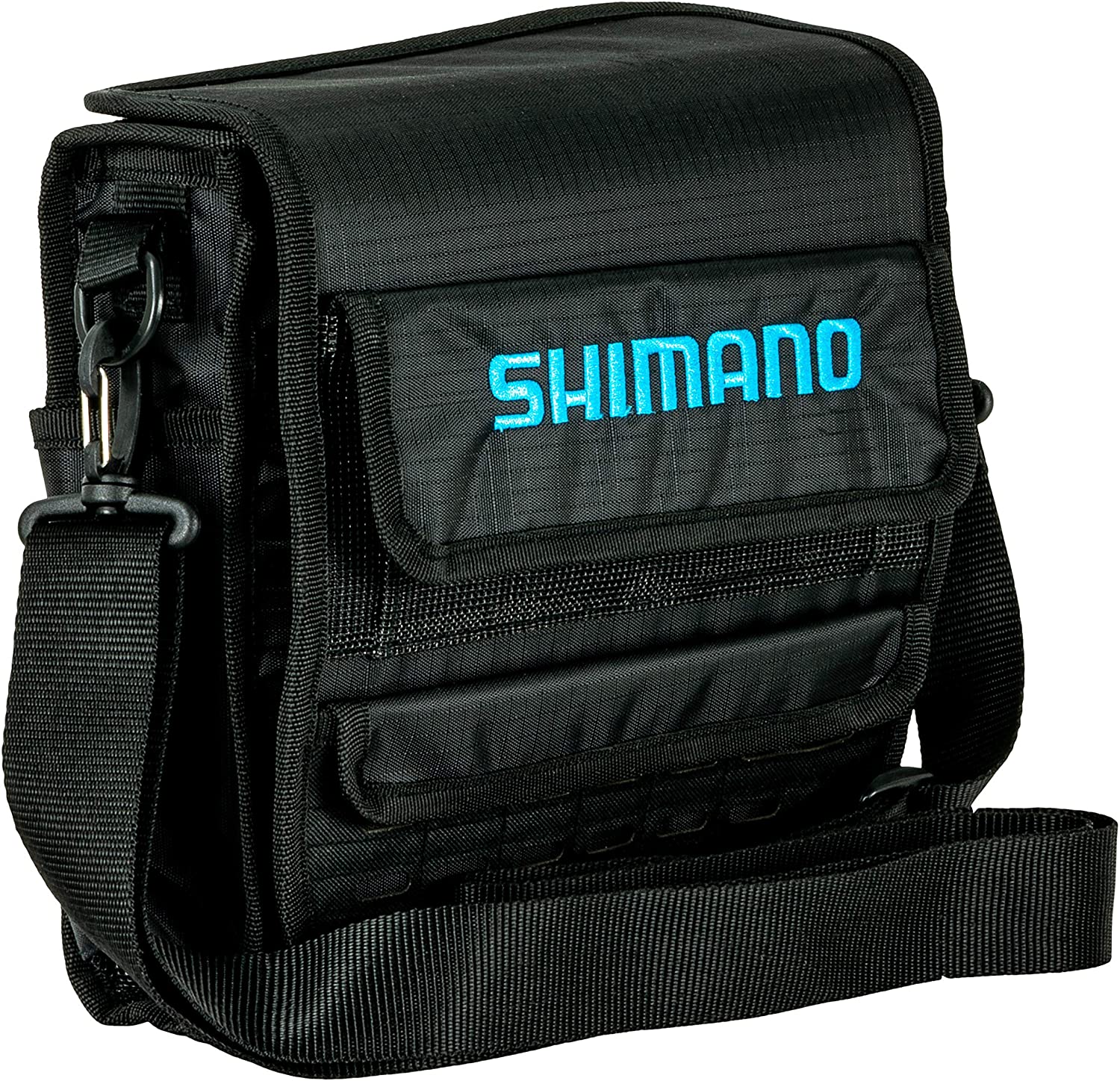 Features:
Shoulder Strap & Belt Loops
Heavy TPU Corrosion-Resistant Zippers
Heavy Denier Rip-Stop Polyester Fabric
Strong Velcro Main Compartment Closure
Heavy-Duty Outer Liner Increases Rigidity
Vertical Plug Tube Storage System (Medium: 3 Tubes, Large: 4 Tubes)
Durable Mesh Bottom
Surf Tackle Bags Comparison
---
In the table below, you can see the features of these fishing backpacks and compare them for yourself side by side. Check them out, the best tackle bags really is a personal choice.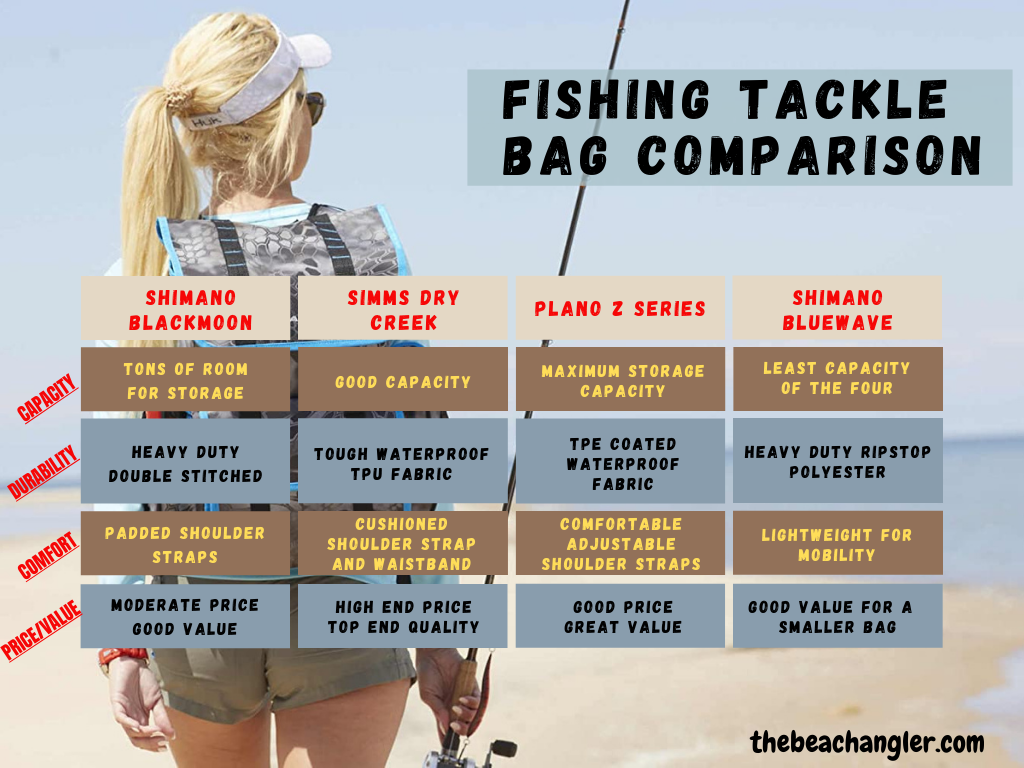 Grab Your Gear and Go Fishing
---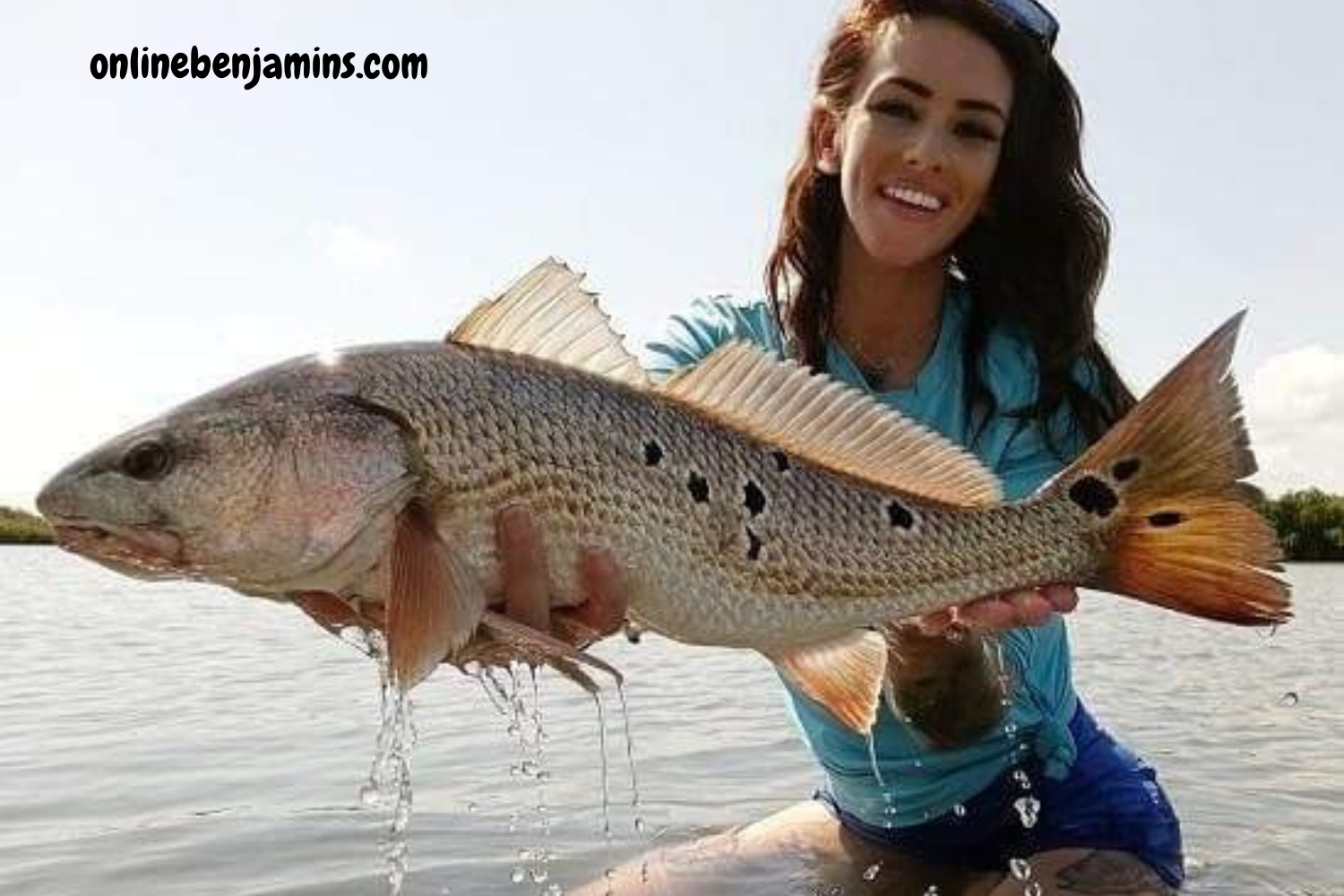 Take a look at these fishing backpacks. They might just be what you need to get your gear to the beach. The difference between having what you need, and kicking yourself for leaving it at home. Make your plans, pack your gear and head to the beach. The water is fine and the fishing is finer. As always, be safe, enjoy the journey and please try to leave it cleaner than you're found it.
If you're have any comments, questions, ideas or suggestions, please leave them in the comment section below and I will get back to you're asap. You can follow us on Facebook: Rex The Beach Angler, Twitter: @AnglerBeach, Instagram: thebeachangler7, and YouTube: Man Art Creations.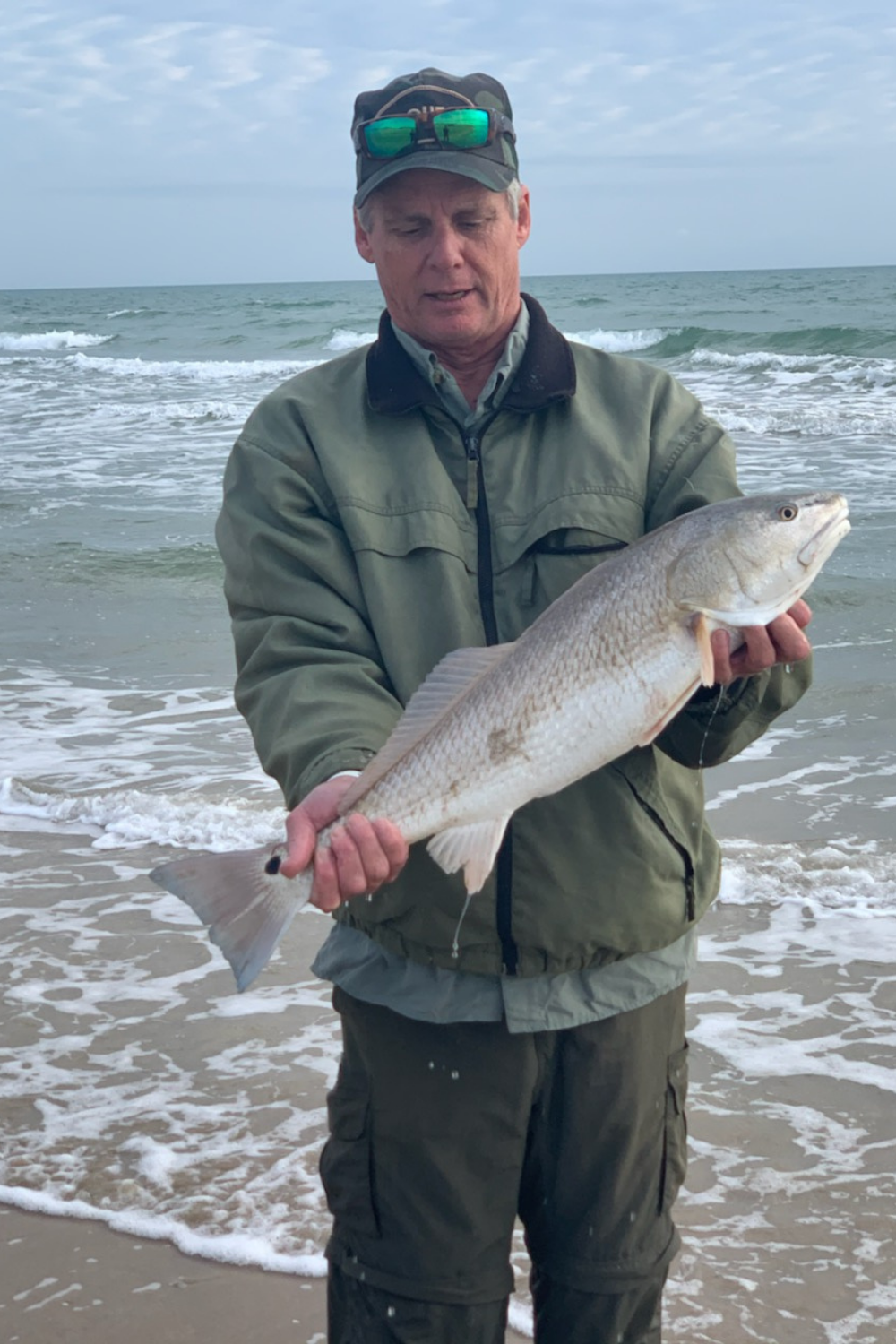 A life long surf fisherman with 50+ years of experience, I am also an avid hunter and outdoorsman. I will be sharing my passion for the outdoors with you so be prepared for hunting, fishing, camping, hiking and more. Along with gear reviews and the latest trends and innovations in the outdoor industry.