Whether you wade the bays, lakes, rivers or the beach front, a good pair of wading shoes is an essential gear item. You never know what lurks on the bottom. Rock, broken glass, nails, shells, and yes even the dreaded sting ray.
I have had a personal encounter with a sting ray and it is something I hope never to repeat. When its too hot for waders, Foreverlast wading shoes, or boots, are just the ticket.
There is a Texas Company that makes all sorts of products for the outdoors and one of their best is their line of wading boots and ray guards.
What started as a local Texas company has grown to a worldwide following of avid anglers who appreciate the quality, durability and protection of the Foreverlast line of protective wading footwear.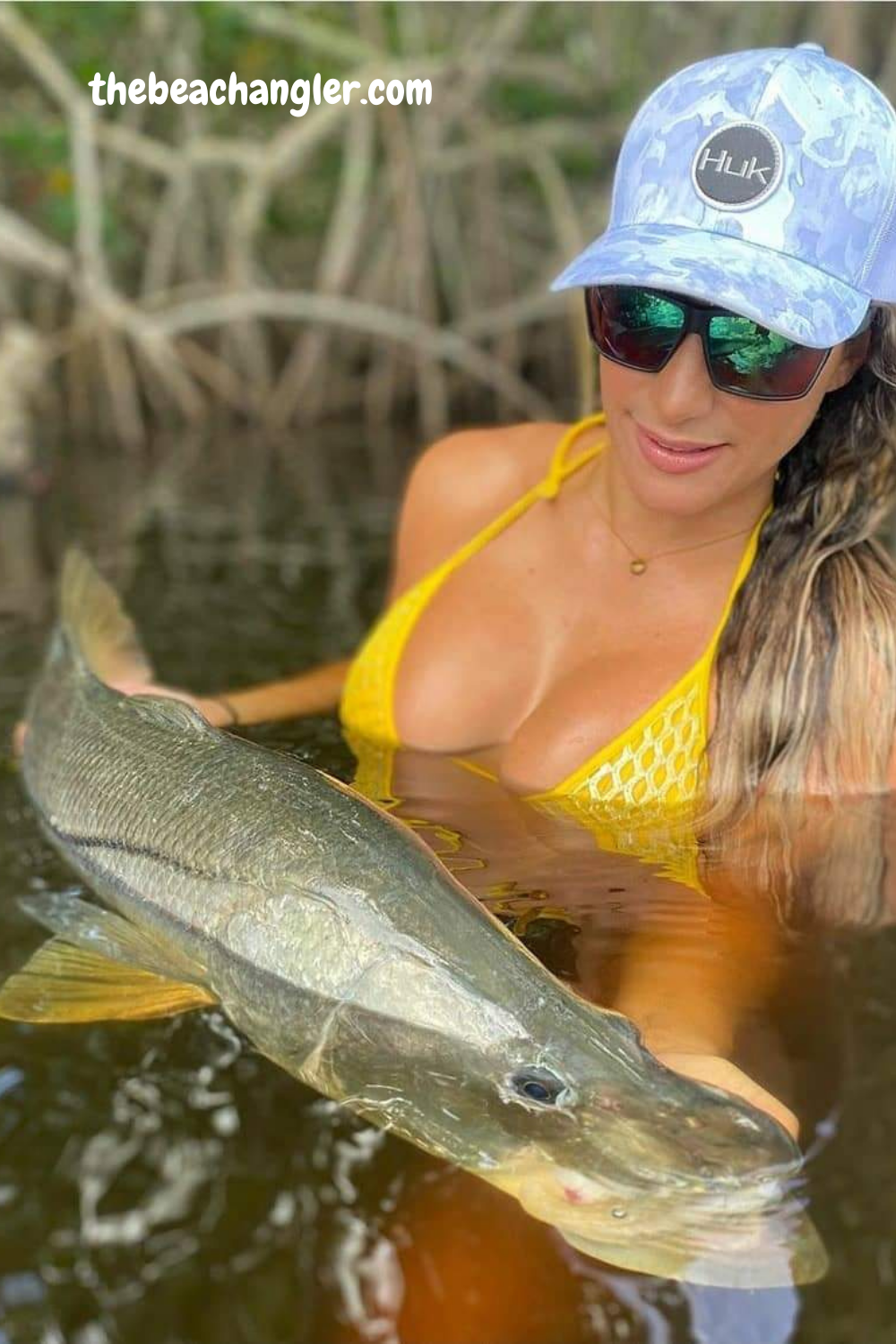 The Foreverlast Story

1456 Cemetery Rd.,
Hallettsville, TX. 77964, US
361-798-1530
Innovation…not imitation…Since 1998
"We Live Hunting and Fishing."
These days, we can only hold on to the very few consistences that we are guaranteed in life. Those being God, family, friends, and the great outdoors. The heart-beat, spirit and traditions of the outdoors are what our company and all of our products are founded upon. Our experience and adventures either in the woods or on the water are lived out in each and every one of our products.
New products continue to be born and improved based not only on our personal experiences but also on the feedback from you, our loyal customers. Whether you are taking your child on his or her first outdoor adventure or are enjoying some time for yourself, we want you to have the best in products for those pursuits. Therefore, we strive to manufacture only those products that will perform to exceed your expectations. We will continue to bring new ideas, and improve others to put you at the forefront of your pursuits…Family, Friends, and the Great Outdoors… It's who we are.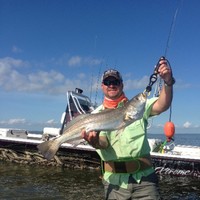 Billy Gerke
ForEverlast, Inc., President/Founder
Foreverlast Reef Boots
---
Great footwear for any wade fishing application, Foreverlast Reef Boots are tough and designed with extra protection when wading in areas with sharp rocks, shells, sea urchins or other hazards to your feet. It only takes one misstep to appreciate good wading boots. Trust me, I've been there done that.
Ray-Guard Reef Boots were designed for the coastal angler who wades reef structure to catch bait or trophy trout, or for those who like site casting from the deck of the boat. A hard soled bottom combined with 4 layers of vulcanized rubber provide excellent protection from reef and other underwater structures while remaining lightweight and comfortable fitting. These boots are excellent for beach wear or for the rugged conditions while wading, and they can be used in combination with our new Ray-Guard Shields to provide complete protection from underwater urchins as well. •Sizes 4-15 (whole sizes only)
Features:
Designed for wading reef structure to catch bait or trophy trout
Great for beach wear or site casting from the deck of the boat
Provides excellent protection from underwater structures
Hard soled bottom and 4 layers of vulcanized rubber
SD System to eliminate rock and grit from entering your boots while letting the water out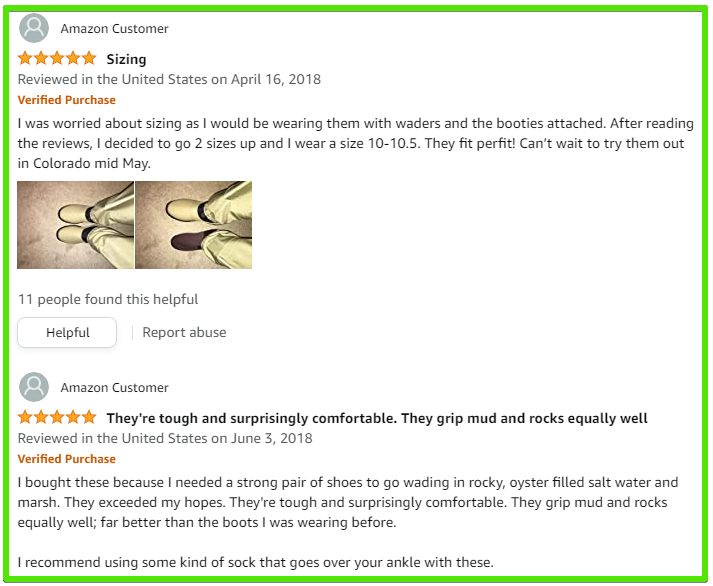 Foreverlast Flats Boots
---
If you spend most of your time wading areas where the risk of sharp objects and hazards are minimal, Foreverlast Flats Boots make a good choice. Lighter weight than their Reef Boots, they have plenty of protection for the soles of your feet and the neoprene uppers give adequate protection from minor scrapes, scratches and punctures.
Features:
• Great for the beach, boat deck or surf wading where urchins are not as likely
• Plenty of room in the instep for max comfort • Neoprene inner gusset for comfort
• Lightweight and Stylish
• Heavy Duty YKK zipper
• Hard Sole Bottom Designed for the coastal angler who prefers a lighter weight boot, or for those who like site casting from the deck of the boat. A hard sole bottom combined with a layer of vulcanized rubber provides moderate protection from sharp rocks and corral while remaining very lightweight and comfortable. Can be used in combination with our Ray-Guard Shields.
•Sizes 6-15 (whole sizes only)
USES-Great for fishing on beach, boat deck, & kayaking
FIT- Lightweight & stylish with a heavy-duty zipper that makes sliding on easy
COMFORT- Neoprene inner gusset for padding on bottom
PROTECTION- Hard sole bottom with a layer of vulcanized rubber protects from small rocks and shard objects
Can be used in combination with ForEverlast ray guard shields for ultimate defense from dangers while fishing and wading
Foreverlast Ray Guards
---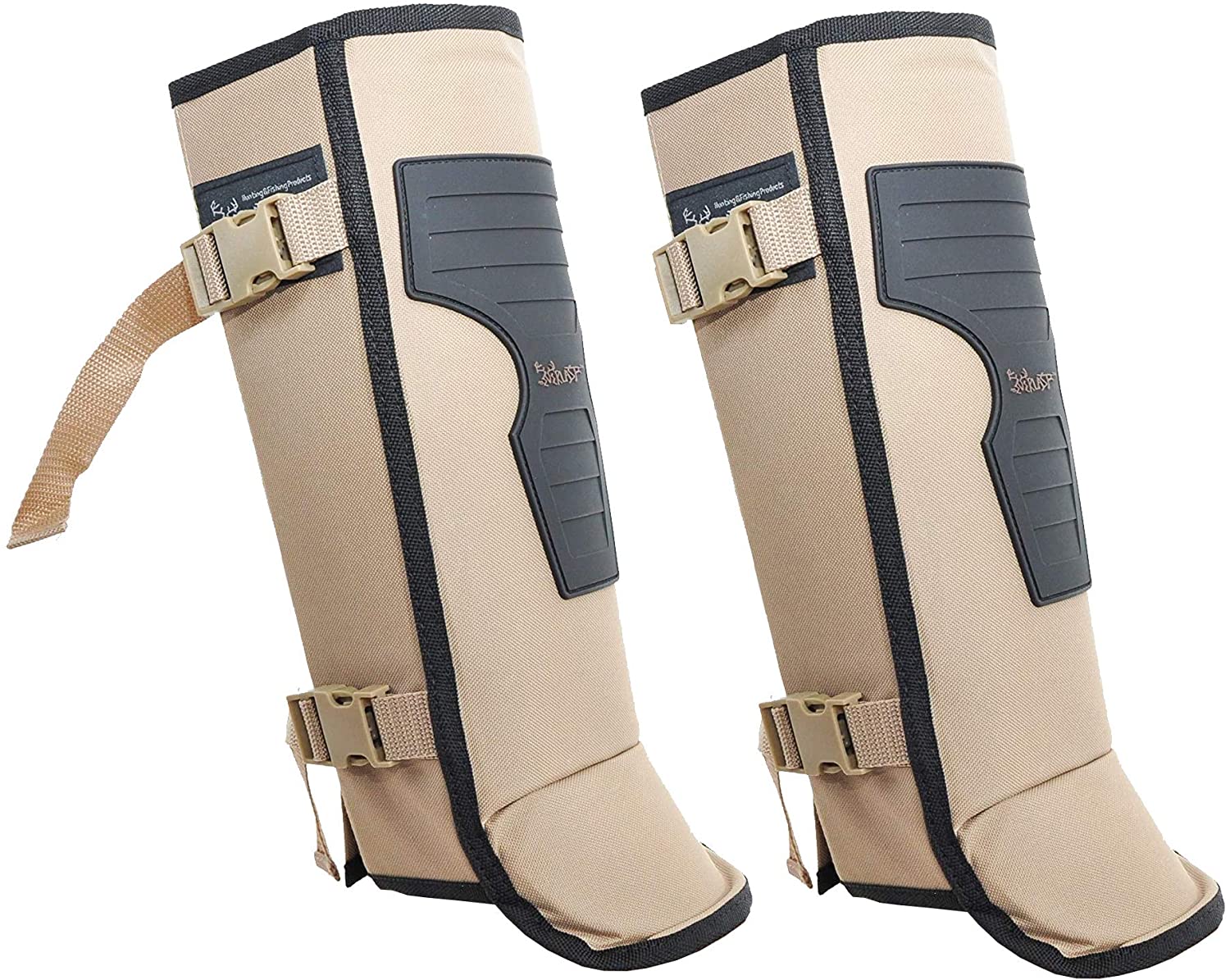 The Cadillac of wade fishing protection is the Foreverlast Ray Guards. Having spent 3 agonizing hours traveling to the emergency room with a sting ray wound, I would highly recommend you consider these guards if you wade in areas where the sting ray likes to roam. An added bonus is that these guards double as snake guards as well and can be worn over your hunting boots when you venture afield. A very good and wise investment for anyone who ventures outdoors.
ForEverlast- Ray Guard Shields Protectors, Beige, Fishing Gear Protects Against Sting Rays and Underwater Hazards, Fits Over Water Shoes Wading Boots &Fishing; Waders, Equipment for Wade Fishermen
PROTECTION FROM SNAKE BITES: Gaiters are tough against snake bites and provide protection from venom
GREAT FOR HUNTING: Real tree APG camouflage and protection from briar thorns and snakes
ADJUSTABLE STRAPS: Men & women can fit comfortably in these shields with Velcro straps to change size
BETTER THAN BOOTS: Guards are lightweight and more form fitting than chunky snake proof boots and fit easily over pants
FIT: One size fits all; Wear over boots and pants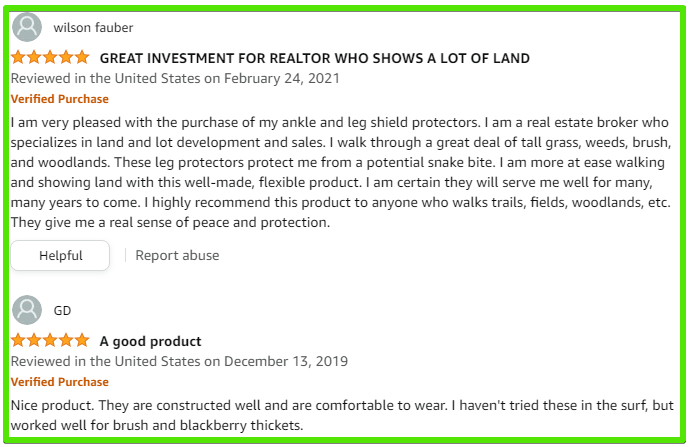 Foreverlast Wading Boots and Guards.
---
The Chart below is for your reference and lists some features and differences between the Foreverlast wading boots and guards. Whatever your wade fishing destination, Foreverlast has a quality, durable product to fit your needs.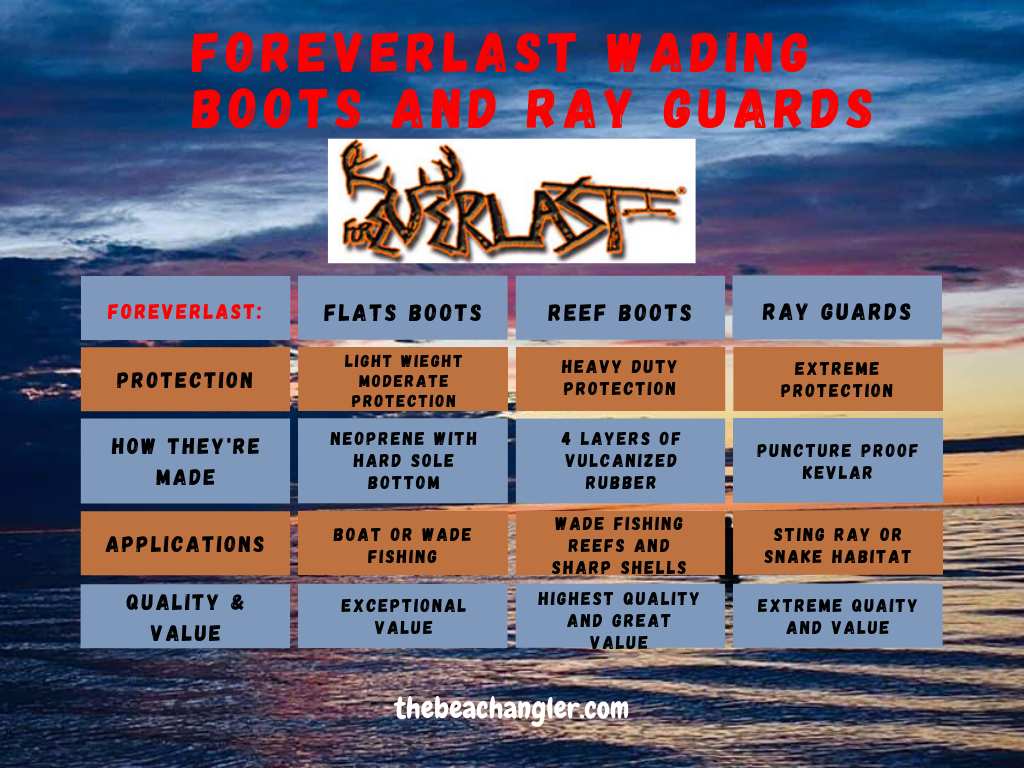 FEL products carry a 30-day warranty from date of purchase and all packaging material as well as proof of purchase or receipt must accompany any return. If we do deem the product to have a defect in manufacturing we have the option in that case to extend the warranty period but that is done on case by case method. Our digital timer is the only exception to this warranty and carries a full 5-year warranty against defects
Foreverlast Boots and Ray Guards: The Verdict
---
Foreverlast wading boots and guards are a great product from a great company. They've been producing the highest quality products for the outdoorsman for over 20 years now and they keep getting better and better.
If you wade fish, protect your feet and legs. A good wading boot, set of ray guards or even a Sharkbanz device could save your fishing trip. Leaving the fish biting to run to the emergency room is no fun on multiple levels. Check out all of their hunting and fishing gear at: foreverlastonline.com.
And, as always, be safe, enjoy the journey and please try to leave it cleaner than you found it. If you have any comments, questions, suggestions or ideas, please leave them in the comment section below and I will get right back to you. You can also follow me on Facebook: Rex The Beach Angler, Instagram: thebeachangler7, Twitter: @AnglerBeach and YouTube: Man Art Creations.
Essential Surf Fishing Gear: