As a lifelong surf fisherman, I am always interested in new and exotic places to surf fish. The world is a big place with over 372,000 miles of coastline. Trust me, there are endless surf fishing opportunities out there. The exciting part is finding them and, of course better yet, trying them. 😉 Today we will take a look at surf fishing Gulf Shores Alabama, a destination along the US Gulf Coast that is not only popular for surf fishing, but inshore and offshore fishing as well.
Fishing is a popular pastime in Alabama, with countless lakes, rivers, and beaches providing endless opportunities for anglers of all ages and skill levels.
For those who love fishing in the surf, Gulf Shores is one of the best destinations in the state, or anywhere along the Gulf Coast.
Known for its pristine beaches, abundant marine life, and excellent fishing opportunities, Gulf Shores offers anglers the chance to reel in some impressive catches.
In this article, we will be covering everything from the best spots, to the gear you'll need, to tips and tactics, and where you can get local fishing information, for surf fishing Gulf Shores Alabama.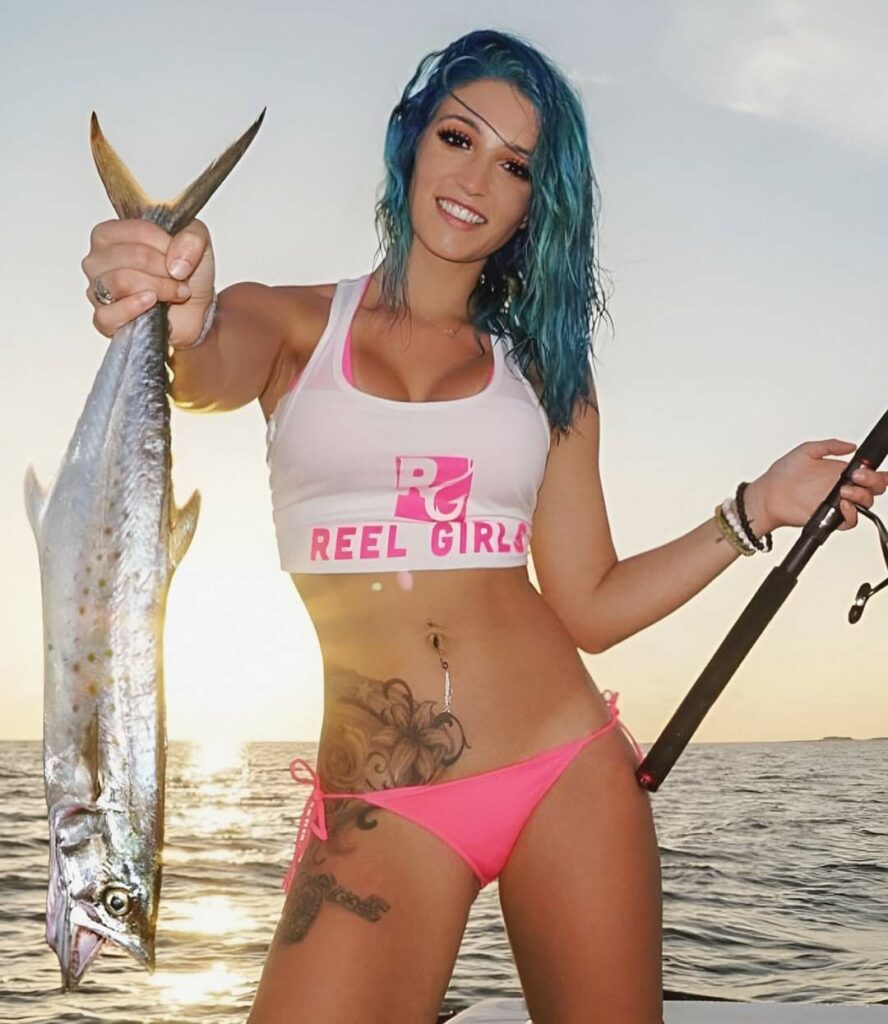 So grab your fishing gear, put on your lucky fishing hat, and let's take a closer look at surf fishing from the beaches of Gulf Shores where you can catch some fish and create some unforgettable memories on the beautiful Alabama Gulf Coast.
Why Choose Gulf Shores for Surf Fishing?
---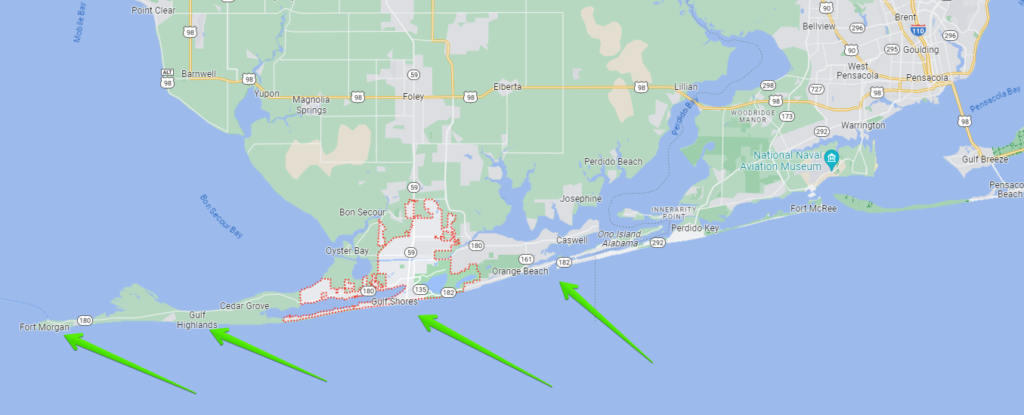 The allure of Gulf Shores for surf fishing is undeniable. With its crystal-clear waters, picturesque coastline, and diverse marine ecosystem, this coastal paradise beckons anglers from far and wide. Surf fishing in Gulf Shores is an excellent way to enjoy the natural beauty of the Alabama coastline while trying your luck at catching fish. Here's why Gulf Shores is a great destination for your next surf fishing adventure:
Abundant Fish Species: Gulf Shores boasts a rich variety of game fish species, including Redfish, Speckled Trout, Flounder, Pompano, black drum and more. Whether you're a seasoned angler or a beginner, you'll find plenty of opportunities to catch fish.
Breathtaking Scenery: Picture yourself standing on the sun-kissed shores of Gulf Shores, casting your line into the emerald waters, while seagulls soar overhead and gentle waves lap at your feet. The stunning beauty of this coastal oasis adds an extra layer of magic to your fishing experience. Sounds like a Travel Brochure. 😉
Easily Accessible Fishing Spots: One of the greatest advantages of surf fishing Gulf Shores Alabama is the accessibility of prime fishing spots. With plenty of accomodations and amenities, and there are activities to keep the whole family entertained. The expansive beaches provide plenty of space to find your ideal spot and cast your line into the Gulf of Mexico.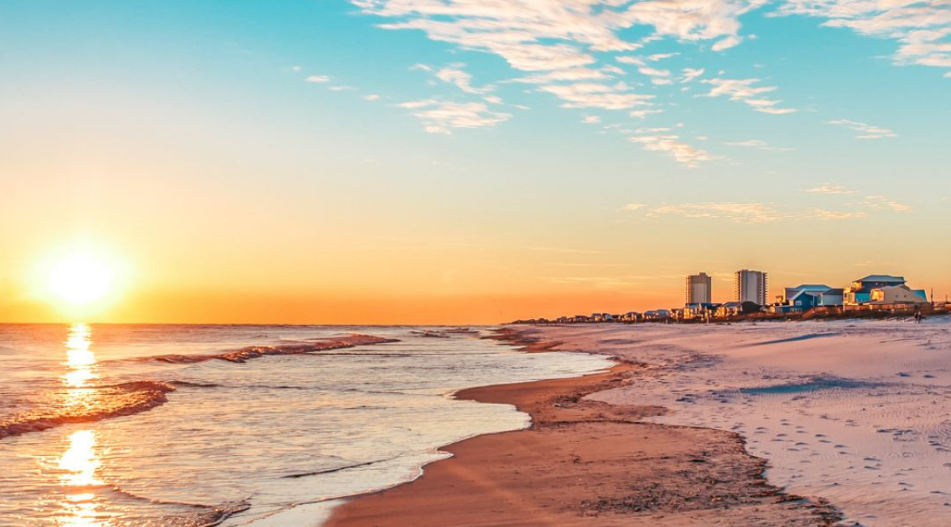 The Best Time for Surf Fishing Gulf Shores Alabama
---
Timing is crucial when it comes to surf fishing in Gulf Shores. To increase your chances of a successful catch, it's important to be aware of the best times to cast your line. Here's a breakdown of the seasons and conditions to consider:
Spring: Springtime brings warmer temperatures and the arrival of migratory fish species. Redfish, Spanish Mackerel, and Sheepshead are in abundance during this season. The mild weather and less crowded beaches make it an ideal time for surf fishing Gulf Shores Alabama.
Summer: Summer offers anglers the opportunity to catch a wide variety of fish. Pompano, Whiting, and Flounder are prevalent during these months. However, it's important to keep in mind that the summer heat can be intense, so be sure to bring sunscreen, stay hydrated, and fish during early mornings or late evenings for the best results.
Fall: As the weather starts to cool down, fall brings with it a new wave of fishing opportunities. Speckled Trout, Redfish, and King Mackerel are common catches during this season. The slightly cooler temperatures and reduced tourist activity make fall a prime time for serious surf fishing in Gulf Shores.
Winter: While winters in Gulf Shores are milder compared to northern regions, the water and weather can still be cold. But, it's still a great time for surf fishing. Redfish, Sheepshead, and Black Drum can be found crusing the surf zone during the winter months. Pack some warm clothes, waders, grab your fishing gear, and enjoy the serene beauty of Gulf Shores in winter without the summer crowds.
The best time of the day to go surf fishing in Gulf Shores is in the early morning or late afternoon when the tide is moving.
The tide changes can affect the feeding patterns of the fish, and a moving incoming tide often brings fish closer to the shore. Spring and fall are also good times to go, as the cooler water temperatures bring in a wider variety of fish.
Essential Gear for Surf Fishing
---
Surf fishing in Gulf Shores, like any surf fishing, requires some specialized gear. Here's a list of the must-have equipment for your surf fishing adventures:
1 .Fishing Rod: Choose a sturdy fishing rod with medium to heavy action, fast tip, and a length of around 9 to 12 feet. This will allow you to cast your line further into the surf and handle larger fish.
2. Fishing Reel: Opt for a spinning reel that can hold a sufficient amount of line, at least 200 yards, and can withstand the corrosive saltwater environment. Look for a reel with a smooth drag system and a high gear ratio for faster line retrieval.
3. Fishing Line: A braided fishing line with a 20 to 30-pound test line is typically recommended for surf fishing in Gulf Shores.
4. Tackle and Rigs: Carry a variety of hooks, sinkers, swivels, and floats to accommodate different fishing conditions and bait choices. Carolina rigs, pompano rigs, and fish finders are popular setups for surf fishing. A fish finder rig or a Carolina rig is a good choice for surf fishing, as they allow your bait to move naturally in the water. You'll want to use a strong, sharp hook that can handle the size of the fish you're targeting. Circle hooks are recommended as they prevent gut hooking the fish and allow for safe catch and release.
5. Bait and Lures: Live bait such as shrimp, sand fleas, and mullet are great choices for surf fishing in Gulf Shores. If live bait is not available, fresh dead baits like shrimp, squid and cut mullet are good options. Additionally, artificial lures like spoons, jigs, soft plastic baits, and topwater plugs, can be highly productive.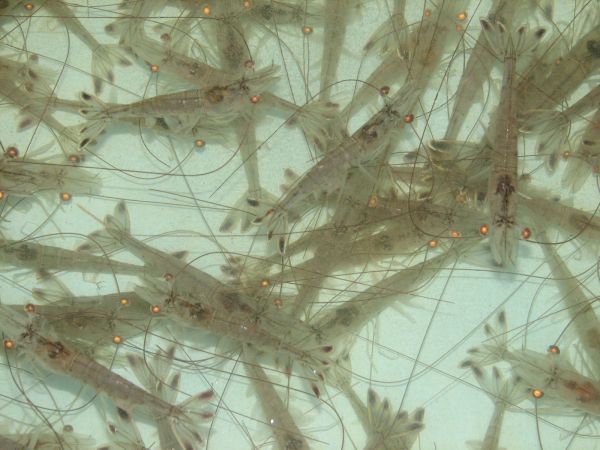 6. Cooler and Ice: Don't forget to bring a cooler filled with ice to store your catch and keep it fresh throughout the day, and to carry your drinks and snacks. Properly handling and preserving your fish is crucial for maintaining its quality. Nothing spoils as fast as seafood on a hot day.
7. Sun Protection: Shield yourself from the sun's rays by wearing a wide-brimmed hat, polarized sunglasses, and sunscreen with a high SPF. Staying protected will ensure you can fish comfortably without the risk of sunburn and possibly skin cancer.
8. Fishing License: Before you embark on your surf fishing adventure, make sure to obtain a valid fishing permit or license as required by local regulations. This will ensure you are legal and thereby avoid any unnecessary fines or penalties.
9. Waders or Wading Boots: Waders and boots are essential for surf fishing in Gulf Shores, as they allow you to wade out into the water and cast from deeper areas. In the winter, waders allow you to fish the surf while staying warm and dry. In the warmer months wading boots will protect your feet from sharp objects while wading the surf. Look for waders that are breathable and comfortable, with sturdy boots that provide good traction on slippery surfaces.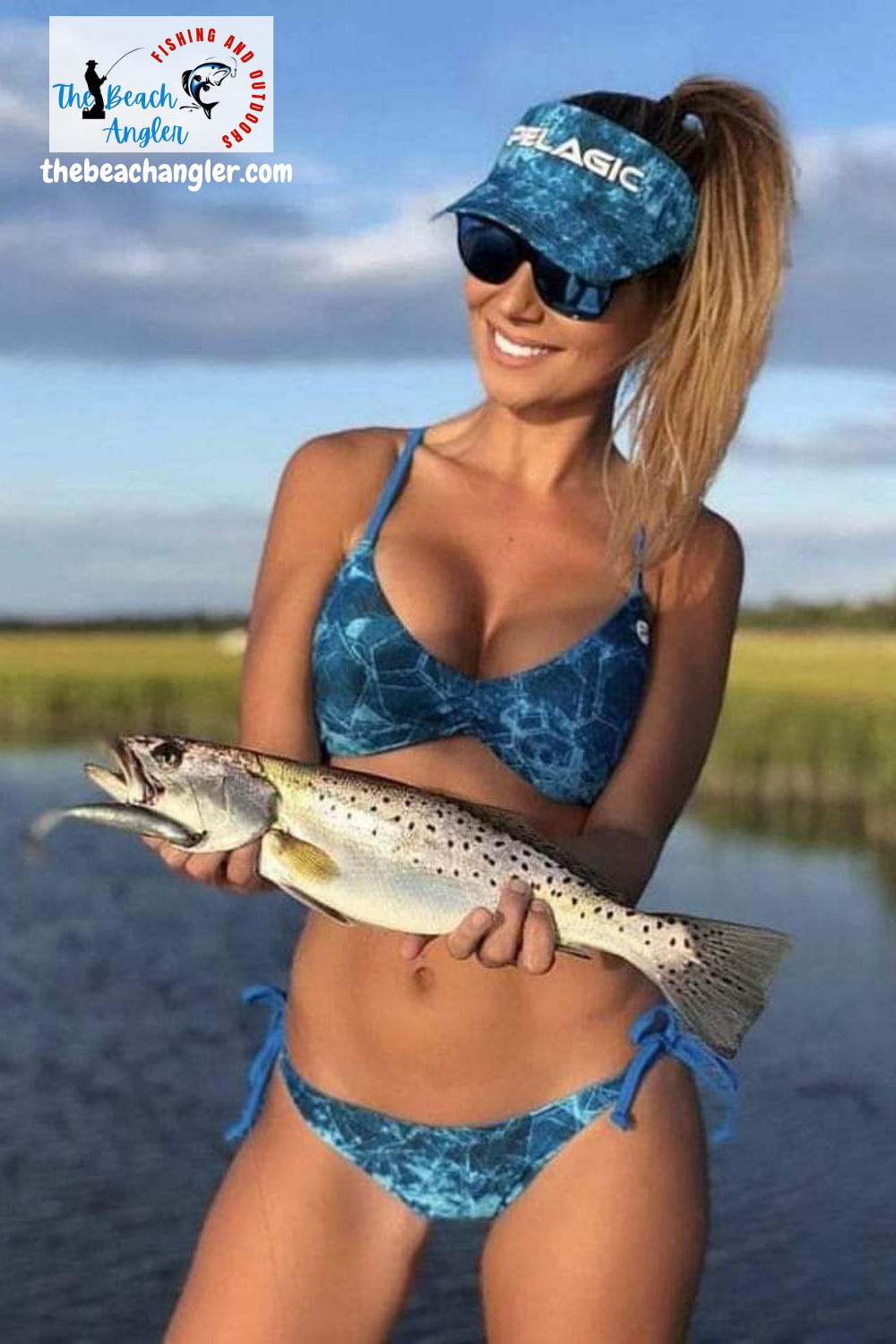 Essential Surf Fishing Gear:
Now that you're equipped with the necessary gear, it's time to explore the prime spots for surf fishing in Gulf Shores.
Top Spots for Surf Fishing Gulf Shores
---
Gulf Shores offers a plethora of fantastic fishing spots along its coastline. Whether you prefer fishing from the shore or wading into the water, these locations are renowned for their abundant fish populations and picturesque settings. Here are some top spots to consider:
Gulf State Park Pier: This iconic pier is one of the most popular spots for anglers in the area and provides anglers with an excellent vantage point for surf fishing. It stretches 1,540 feet into the Gulf of Mexico, offering ample space to cast your line and catch a variety of species. The pier is equipped with fish cleaning stations and is accessible for a small fee. Fish the surf while staying dry high above the waves.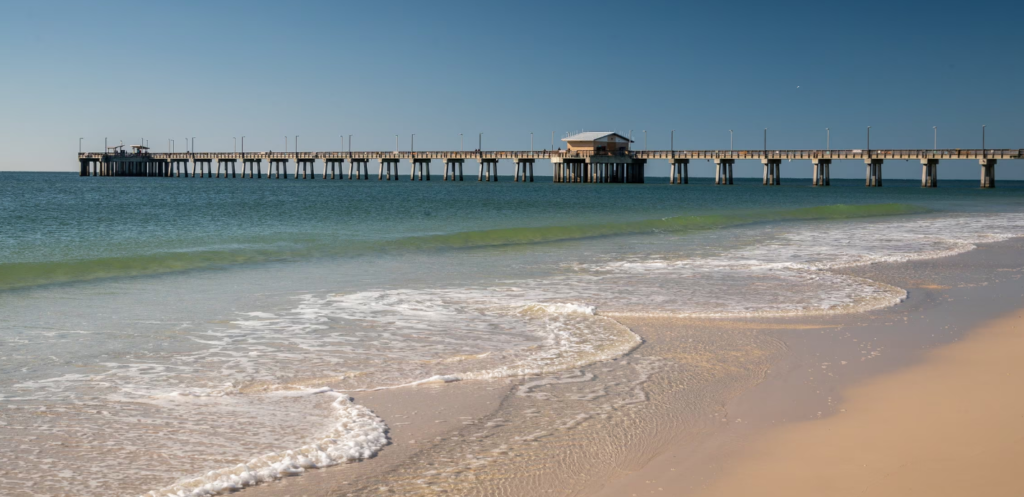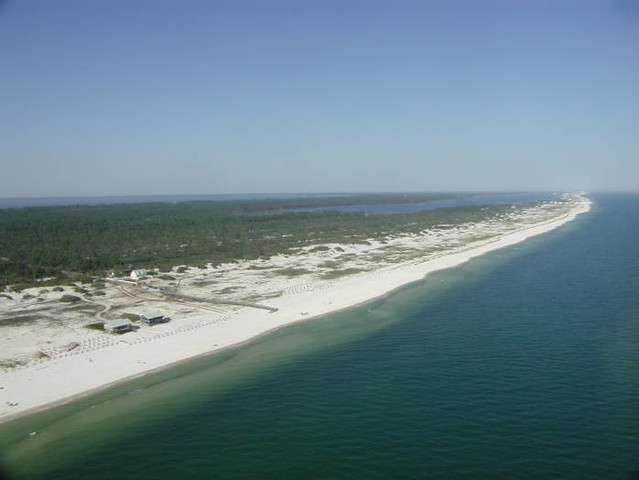 Bon Secour National Wildlife Refuge: The Bon Secour National Wildlife Refuge is another great spot for surf fishing. This 7,000-acre wildlife refuge is situated west of Gulf Shores, and offers pristine beaches and secluded fishing opportunities.
Take a leisurely stroll along the shore and find your ideal spot to set up your fishing gear. The refuge is a haven for Redfish, Flounder, Speckled Trout and a variety of other game fish.
West Beach: Located near the heart of Gulf Shores, West Beach is a popular destination for surf fisherman.
The easily accessible shoreline and the presence of sandbars and troughs or guts make it an ideal spot for catching Pompano, Redfish, and Whiting.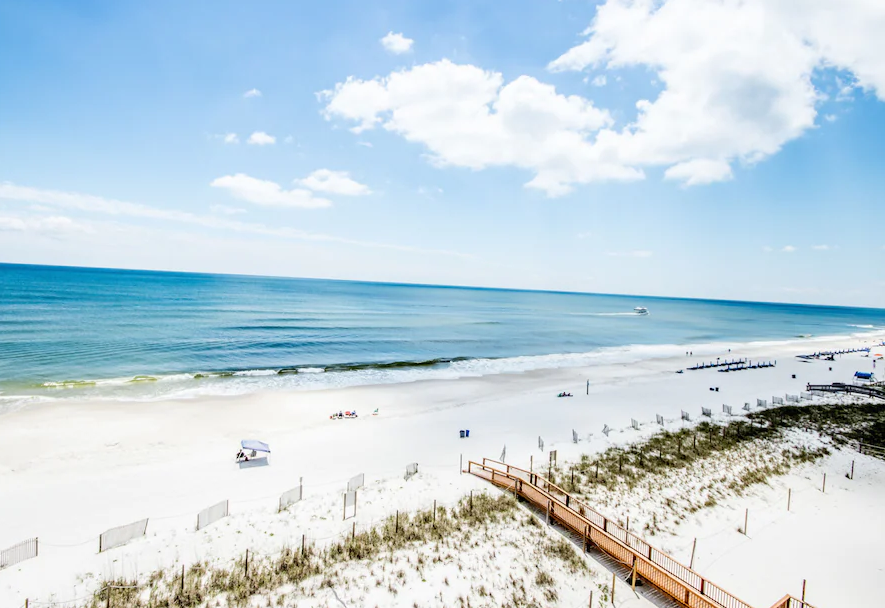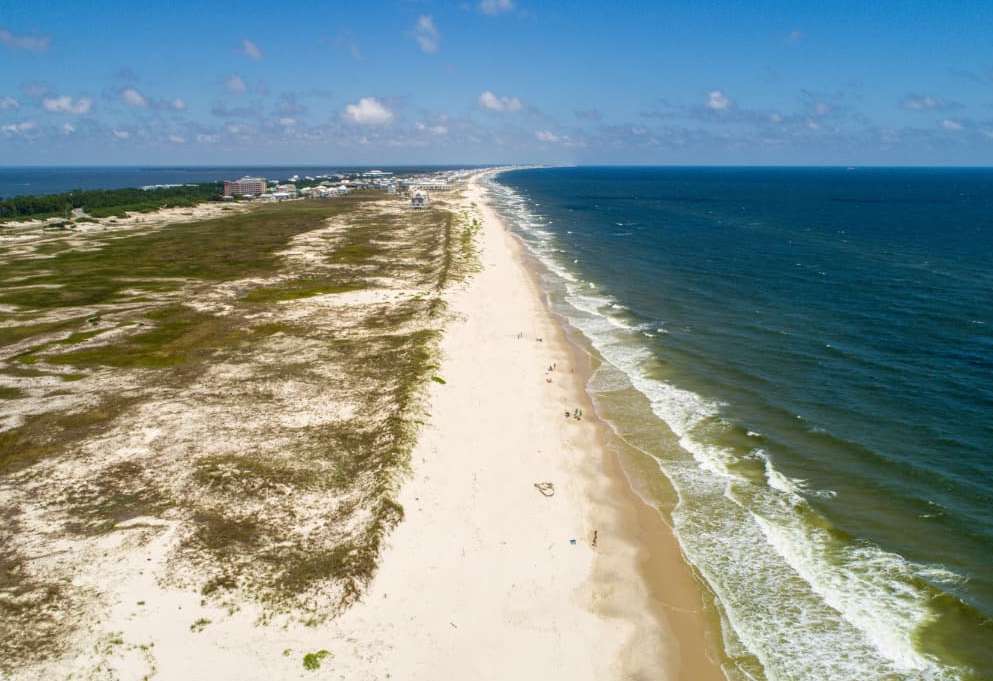 Fort Morgan: Situated at the western tip of the Gulf Shores peninsula, Fort Morgan offers a unique fishing experience. Whether you fish from the beach or the fishing pier, you'll have the chance to catch Speckled Trout, Redfish, and Sheepshead.
The historic fort adds a touch of charm to this angler's paradise. Fort Morgan Beach is a beautiful spot for surf fishing, with miles of sandy beaches and clear waters. This area is especially good for catching pompano, a popular and very tasty game fish.
Johnson Beach: Across the state line in Perdido Key, Florida, lies Johnson Beach, a hidden gem for surf fishing enthusiasts.
This pristine stretch of shoreline is part of the Gulf Islands National Seashore and boasts crystal-clear waters loaded with fish.
From Redfish to Spanish Mackerel, you'll find plenty of exciting action at Johnson Beach.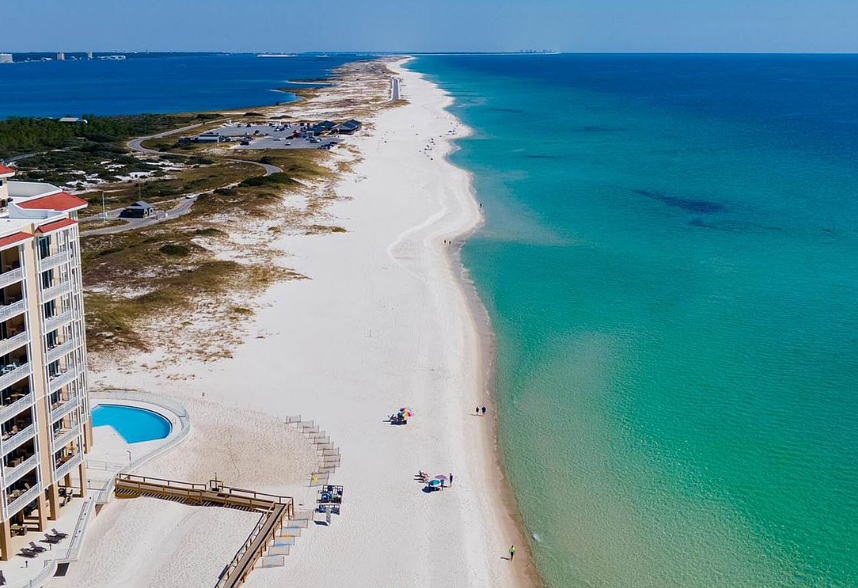 Remember to check local fishing regulations, as some spots may have specific rules or permit requirements. Additionally, be mindful of any environmental guidelines in place to protect the delicate coastal ecosystem. Pack your trash out with you, and take some extra, every little bit helps.
Tips for Surf Fishing Gulf Shores Alabama
---
Now that you've found the perfect fishing spot, it's time to master the techniques that will help you land that big catch. Here are some tried-and-true methods for successful surf fishing in Gulf Shores:
1. Casting Technique: Mastering the art of casting is crucial for reaching distant feeding grounds. To cast further, use a smooth and controlled motion, allowing the rod to load before releasing the line. Practice your casting technique to increase accuracy and maximize your chances of attracting fish. Check out these long-casting videos from breakawayusa.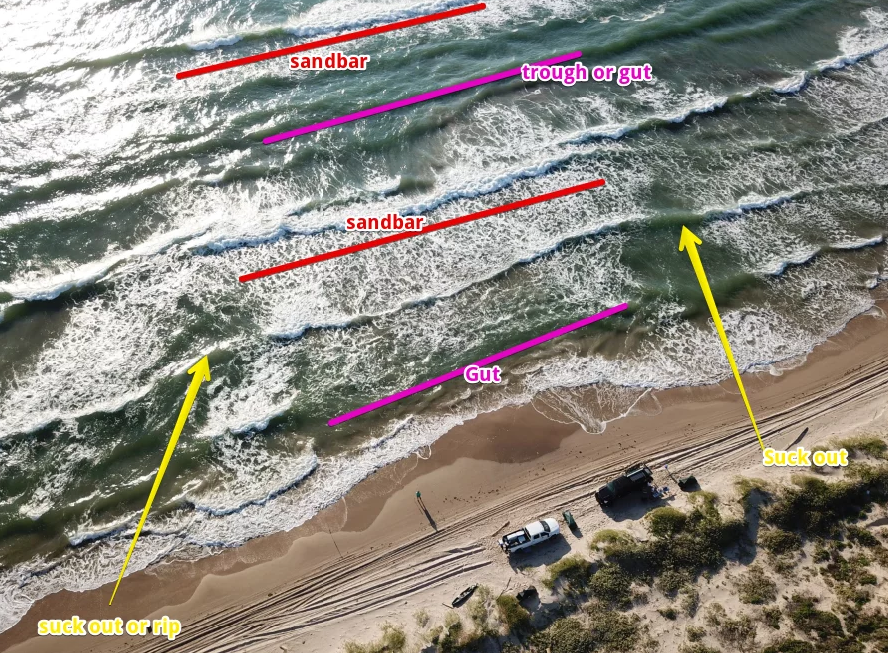 2. Reading the Water: Pay attention to the water's movement and look for areas with wave breaks, sandbars, and deeper channels or guts, and rips. These features create ideal feeding grounds for fish. Waves crashing against sandbars often dislodge bait which attracts hungry predators. You can also look for changes in the color or texture of the water, as this can indicate the presence of bait or fish, or both.
3. Choosing the Right Bait: Selecting the appropriate bait for your target species is key. Live bait such as shrimp, sand fleas, and small baitfish are always good choices. If you prefer artificial lures, opt for those that most resemble the local forage species and "match the hatch". Choosing the right bait is key to catching fish in Gulf Shores, or anywhere else for that matter.
4. Tide and Current Awareness: Understanding the tides and currents is essential for successful surf fishing in Gulf Shores. A moving tide brings in baitfish and other prey, which in turn attract larger game fish. Many species are more active during specific tidal phases. Research the tidal charts and plan your fishing outings accordingly for the best results.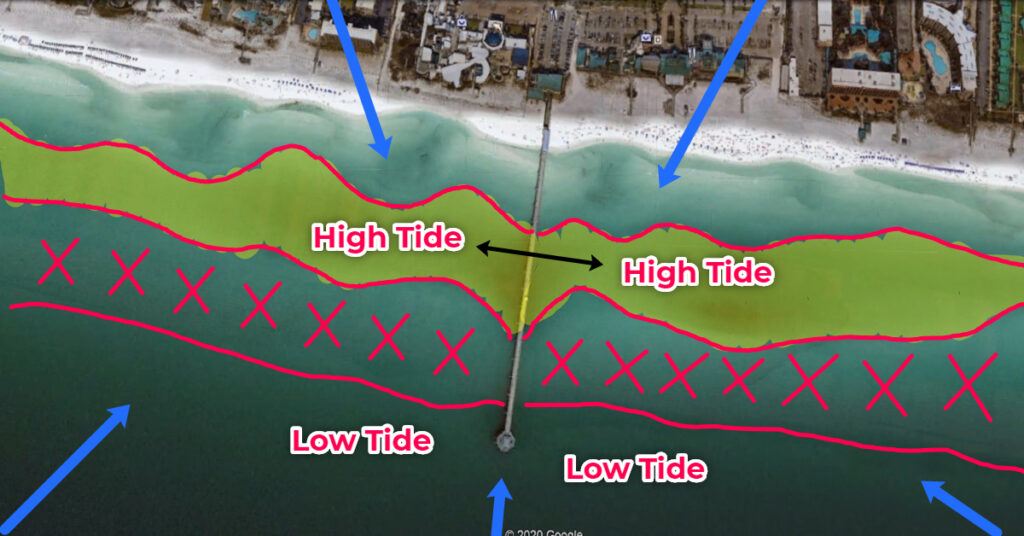 5. Patience and Persistence: Surf fishing can be a waiting game, so patience is key. It's important to stay focused, observe the water for bait or fish activity, and be ready to strike when a fish takes the bait. Persistence pays off in the world of fishing, so don't give up if you don't get a bite right away.
6. Adjusting to Conditions: Be adaptable and willing to experiment with different techniques and bait choices. Factors such as water clarity, temperature, and weather conditions can influence fish behavior. If one method isn't working, try something new until you find what the fish are biting on that particular day. If you're not having any luck in one spot after a period of time, don't be afraid to move around. Fish often move with the tides, so a spot that's unproductive one hour may be teeming with fish the next.
By using these techniques and remaining adaptable, you'll increase your chances of a successful surf fishing outing in Gulf Shores.
How to have a Great Surf Fishing Experience
---
1. Research Local Fishing Reports: Stay updated on the latest fishing reports and local insights. These valuable resources can provide information on recent catches, popular bait choices, and specific spots that are currently productive. Some good local sources are: hookedupangler.com, jmtackle.com, gulfshorepierfishing.com, and pensacolafishingforum.com
2. Stay Safe: Safety should always be a priority when surf fishing. Be mindful of the tides and avoid fishing in dangerous conditions. If you will be wading the surf, consider wearing a personal flotation device i.e. life jacket. Keep an eye on the weather forecast and never underestimate the power of the ocean. Additionally, make sure to have a basic knowledge of first aid and carry a fully stocked first aid kit.
3. Respect the Environment: As responsible anglers, it's our duty to preserve the natural beauty of Gulf Shores. Always clean up after yourself, dispose of trash properly, and respect any protected areas or wildlife habitats. By leaving the beach cleaner than you found it, you will contribute to the conservation of this precious ecosystem.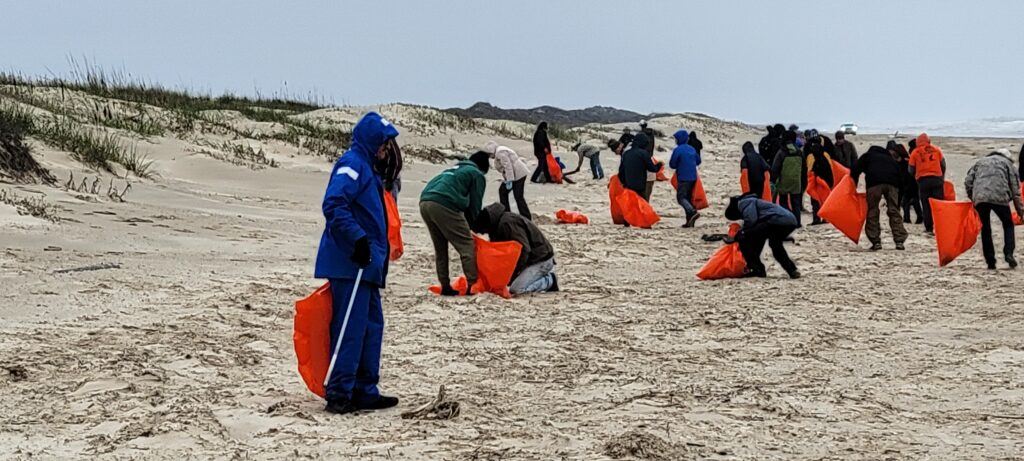 4. Engage with Local Anglers: Strike up conversations with fellow anglers and locals who frequent the fishing spots. They often have valuable insights and can share tips specific to the area. Engaging with the local fishing community not only enhances your knowledge but will also improve your odds of having a successful trip.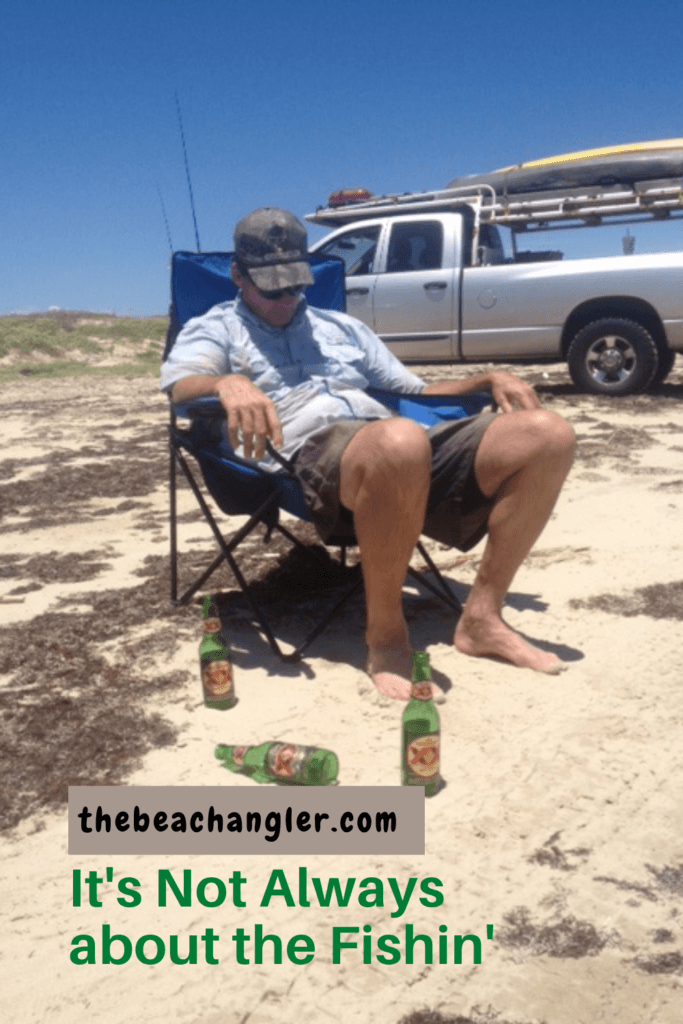 5. Take Breaks and Enjoy the View: Surf fishing is as much about the experience as it is about the catch. Take breaks to soak in the breathtaking views, listen to the soothing sounds of the ocean, and appreciate the beauty of nature. Remember to bring a comfortable beach chair or towel and relax between casts.
6. Create Lasting Memories: Whether you're fishing alone, with friends, or with family, cherish the moments spent in Gulf Shores. Capture the memories through photographs or journaling, and enjoy the excitement of reeling in that memorable catch. The thrill of surf fishing in Gulf Shores will create lasting memories for years to come.
Follow these tips, and you're well on your way to some fantastic surf fishing in Gulf Shores Alabama.
Local Gulf Shores Information sources: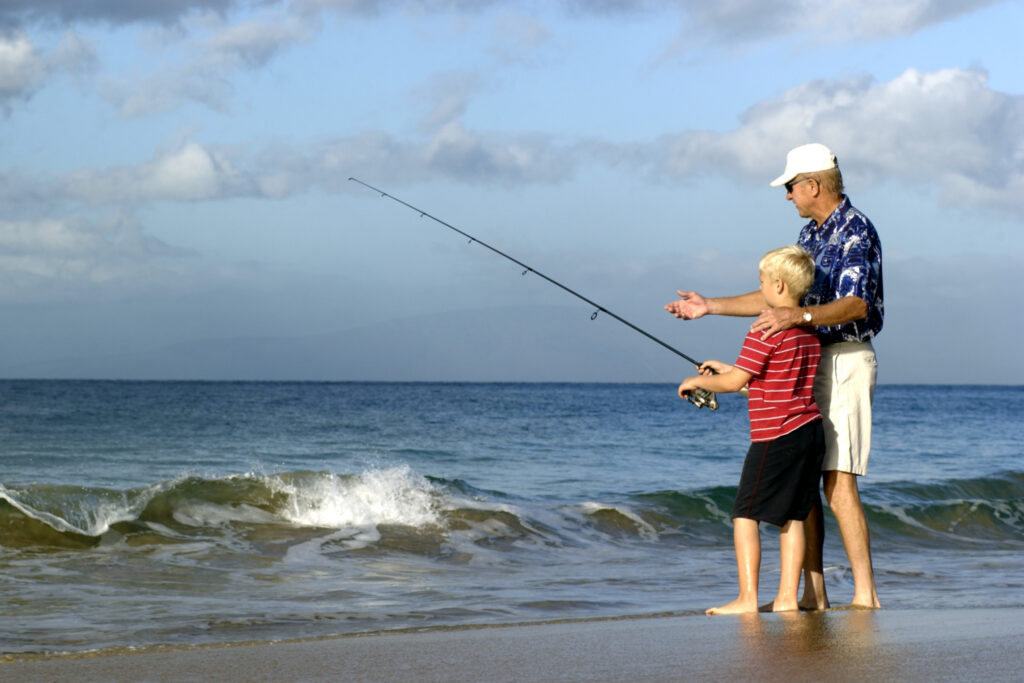 FAQs About Surf Fishing Gulf Shores Alabama
---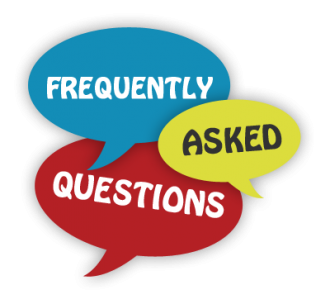 What types of fish can I catch when surf fishing in Gulf Shores Alabama?
Gulf Shores offers a diverse range of fish species, including Redfish, Speckled Trout, Flounder, Pompano, Spanish Mackerel, Sheepshead, and more.
Do I need a fishing permit to surf fish in Gulf Shores Alabama?
Yes, a valid fishing permit or license is required, for all anglers over the age of 16, to fish in Gulf Shores. Make sure to obtain the necessary permit before your fishing expedition.
What is the best time of year for surf fishing in Gulf Shores?
Spring and fall are generally considered prime seasons for surf fishing in Gulf Shores. However, each season offers its own unique fishing opportunities, and there are fish present in the surf year round
What kind of gear do I need for surf fishing in Gulf Shores?
A surf rod and reel setup, strong fishing line, a variety of hooks and rigs, live bait or lures, and waders and boots are essential gear for surf fishing in Gulf Shores.
What kind of bait should I use for surf fishing in Gulf Shores?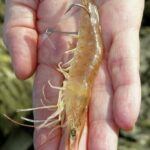 Live bait like shrimp, sand crabs, and mullet are popular choices. Artificial lures like soft plastics, spoons, jigs and topwaters will draw strikes as well.
Can I rent fishing gear in Gulf Shores?
Yes, there are several local outfitters and bait shops in Gulf Shores that offer fishing gear rental services. This can be a convenient option for travelers or those who want to try surf fishing without investing in their own equipment
Are there any restrictions on fish size and bag limits in Gulf Shores?
Yes, there are specific regulations regarding fish size and bag limits in Gulf Shores as well as restrictions on the use of certain types of bait and gear. It's important to familiarize yourself with the local fishing regulations to ensure compliance and help protect the fish population.
Are there any guided surf fishing tours available in Gulf Shores?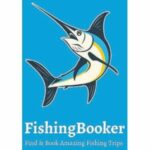 Yes, there are experienced fishing guides and charter services in Gulf Shores that specialize in surf fishing. Booking a guided tour can be a great option for beginners or those looking for expert guidance get more info at fishingbooker.com
Is surf fishing in Gulf Shores suitable for beginners?
Yes, with the right equipment and knowledge, surf fishing in Gulf Shores can be enjoyed by anglers of all levels of experience. It's important to start with the basics and follow the tips and techniques outlined in this guide.
Get Ya Some in Gulf Shores Alabama
---
Surf fishing in Gulf Shores, Alabama, offers an exciting and rewarding experience for anglers of all skill levels. The pristine beaches, abundant fish populations, and scenic beauty make it a top destination for fishing and for a family vacation. By understanding the seasonal patterns, equipping yourself with the right gear, and using some simple tips and tactics, you can catch a mess of fish and create some lasting memories with friends and family.
Remember to check local fishing regulations, practice safety first, take the time to appreciate the natural beauty of the beach, and respect the environment while enjoying your surf fishing adventure. Whether you're reeling in a Redfish or casting your line to Tarpon rolling in the waves, surf fishing in Gulf Shores Alabama will be an unforgettable journey. So, get your plan together and head to Alabama for some surf fishing in Gulf Shores.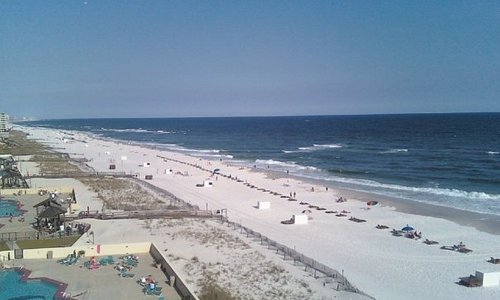 As always, stay safe, enjoy the journey and please try to leave it cleaner than you found it. If you have any comments, questions, ideas or suggestions please leave them in the comment section below and I'll get back to you asap. You can follow us on Facebook: Rex The Beach Angler, Instagram: thebeachangler7, Twitter: @AnglerBeach, and YouTube: Man Art Creations.
P.S. Thanks so much for checking out our blog we really appreciate it. Just so you know, we may receive a commission if you click on some of the links that appear on our site. This helps us keep our content free and up-to-date for everyone. We appreciate your support!"