Surf fishing can be exciting and productive. You also get to spend time on the beach, so it's all good. If you're heading to the beach and thinking of doing some surf fishing, the question becomes, what bait to use. While I know there are those purists that prefer to fish only with lures, surf fishing with live bait more often than not, will catch more fish.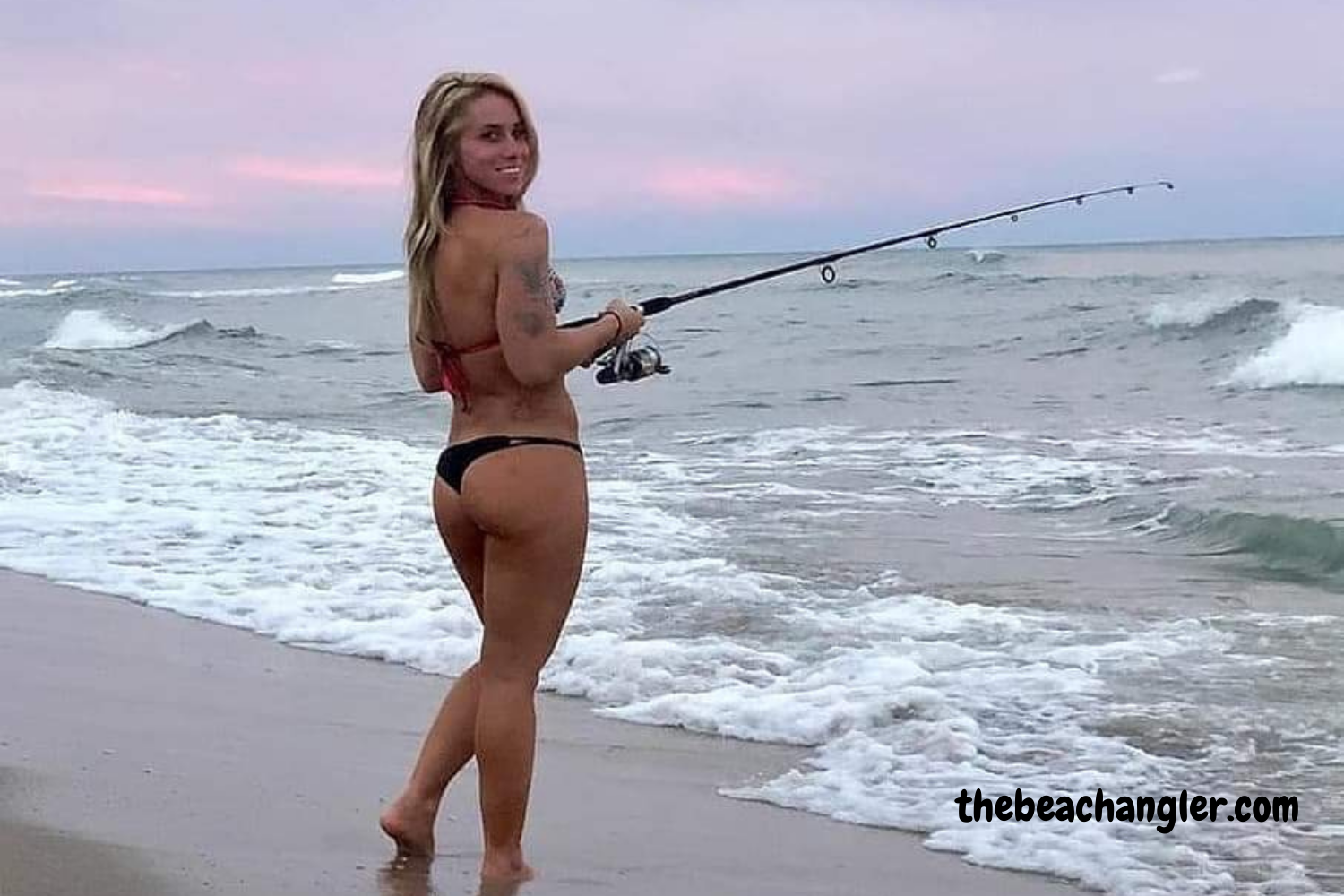 What is the Best Live Bait for Surf Fishing?
---
Deciding what live bait to use when surf fishing will depend on where you are fishing and what species you are targeting. The simple answer is " whatever the fish are feeding on". Check with the locals, bait and tackle shops, online message boards and other fishermen you see on the beach.
Keep an eye out for bait activity along the beach front like fish jumping or schools of bait in the waves. If you catch a few fish, cut their stomach open and see what they're eating. That will be a sure sign of what the best bait will be on that day. The fish will tell you what they want, as they say "match the hatch".
Depending on your target species, live bait may be small fish (mullet, menhaden, shad, pogies, pin perch, croaker), shrimp, crabs, worms, eels or anything else the fish prefer at your fishing locations.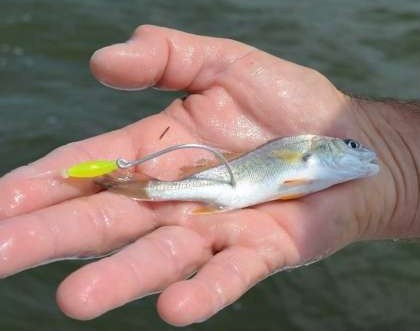 Where to Find Live Bait for Surf Fishing?
---
In most places, there will be bait shops near or on the beach. That is a good place to not only find live bait, but gather the most recent information on where, when and what is biting. Those world travelers out there may come across some remote surf fishing destinations far from civilization and bait shops. In that case, you will need to catch your own bait. You can read my article on catching bait with a cast net here.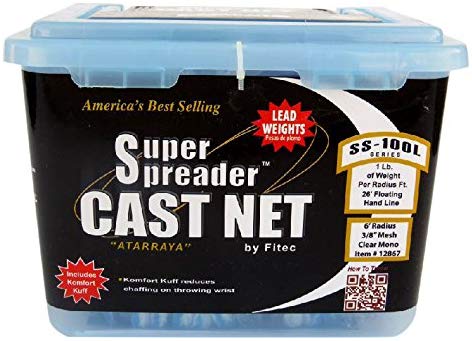 by Fitec International Inc
You can certainly gather your own bait and save yourself a few dollars. It will take some of your fishing time however, and for some it's worth the extra cost to spend more time fishing rather than catching bait. Bait can be caught using several methods and will depend on the bait itself.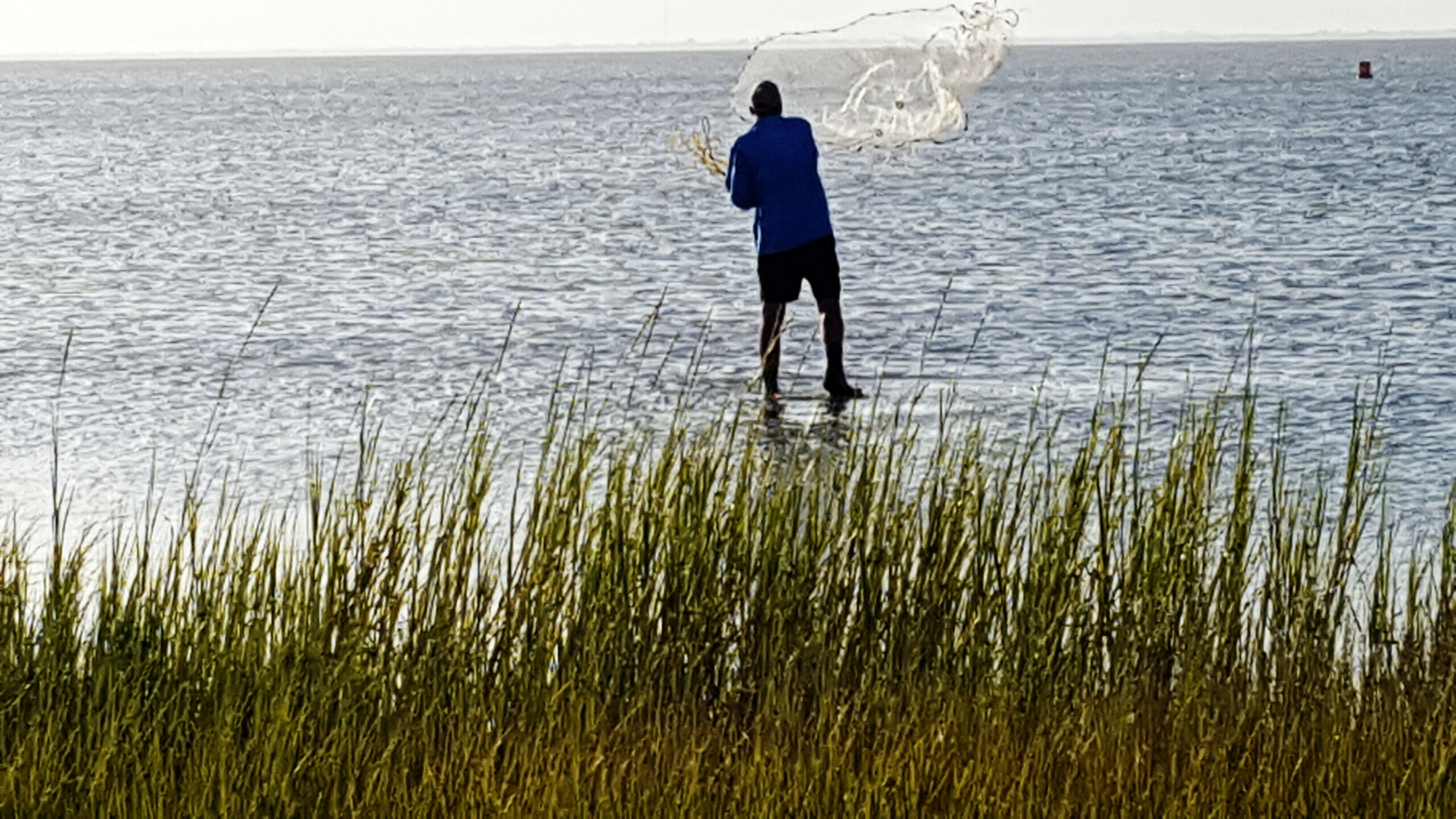 Bait fish and shrimp can be caught using a minnow seine or cast net. You can use a perch trap to catch bait fish as well as crab trap for crabs. A lightweight rod and reel can be used to catch live bait with a sabiki rig. A leader with one to several small lures used to catch bait fish for use as live bait.
Bait can be caught on the beach front, which would be the most convenient, or from canals, ditches, marshes, docks and back bays  on your way to the beach.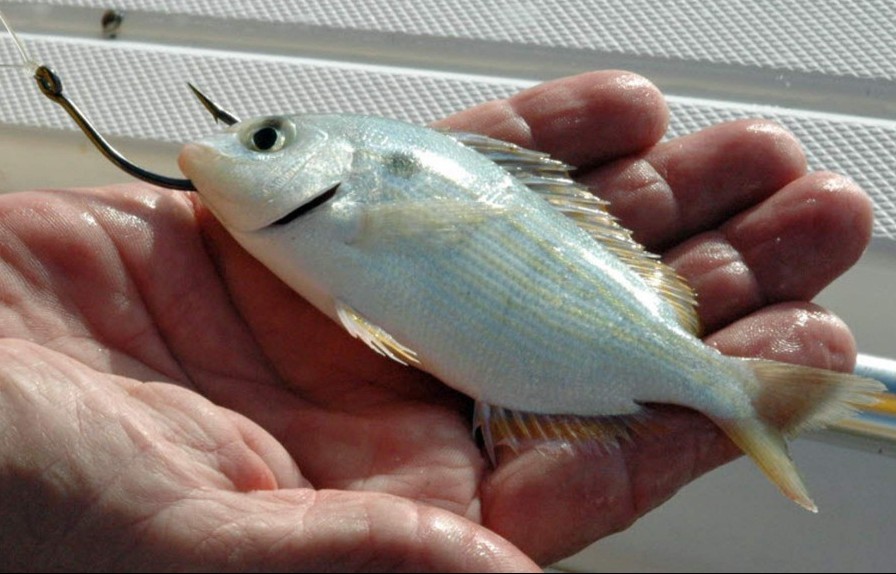 How to Fish with live Bait in the Surf.
---
When fishing with live bait in the surf, the first order of business will be how to transport the bait to your fishing destination and keep it alive. The wave action of the surf zone make the use of a standard flow through bait bucket difficult at best. Your best bet will be some type of aerated bait bucket.
Aerated bait systems vary widely from simple battery powered bubble boxes that pump air into the water to more sophisticated oxygen tank systems that bubble pure oxygen into the water. They all will work to some degree and, as you might guess, differ greatly in price.
Fishing in the Surf with live bait is a matter of getting the bait cast out into the surf and keeping it in place long enough for the fish to find and eat it. You can read my post on surf fishing rigs HERE. There are two basic concepts, a single or double hook leader with a surf (spider) or anchor weight, or a single hook fish finder rig with just enough weight to keep the bait at or near the bottom and still allow the bait to move down the beach with the current.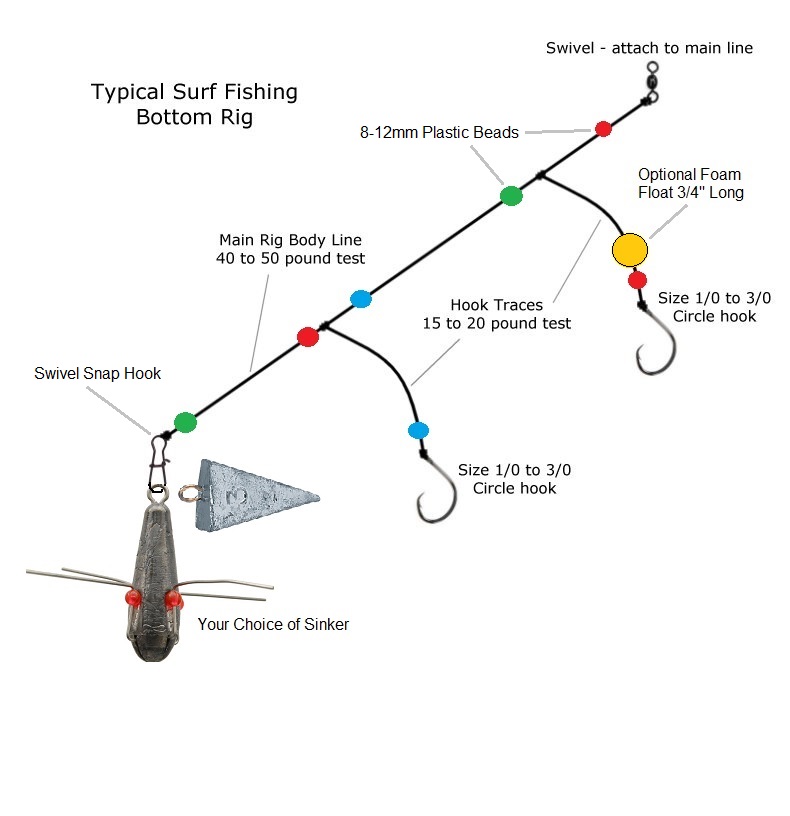 There are other ways to fish live bait of course, free lining, under a cork or float for example, but most often it's a matter of keeping the bait in the strike zone given the wind and wave action of the surf. Once you find a likely spot along the beach, preferably with some bait or feeding activity, you will set up and cast out your bait with a surf anchor weight to hold it in place. Then it becomes a waiting game. You will need to check your bait every half hour or so and replace it with a fresh bait when it dies.
If you find a deep gut with a good current flow along the beach or a rip (suck out) current area, you can use a fish finder (Carolina rig) rig to cast a live bait out into the current and let the current carry the bait along close to the bottom while you walk along the beach with it as it drifts. When a fish takes the bait, you have "found" the fish.
When fishing a rip current, you cast the fish finder rig into the flow of the rip current and allow the current to swing the bait out over the sandbar and into the eddy on the outside edge of the rip current. Chances are that if there are hungry fish in the area, they will be hanging out in this eddy area waiting for the current to pull bait out to them.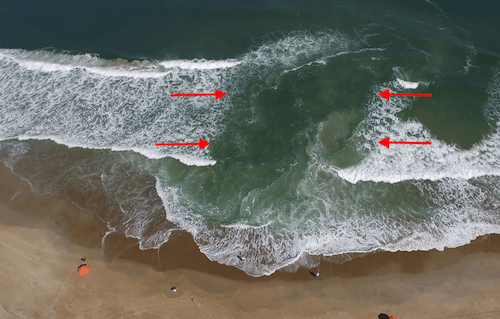 What Can You Catch in the Surf with Live Bait?
---
Surf fishing with Live bait will catch a variety of fish in the surf. It's the rule of the ocean, big fish eat small fish, and their is always a bigger fish. What you catch will vary by location, time of year, type of bait being used. Along the Gulf Coast of the US, you can catch red drum, speckled trout, Spanish mackerel, black drum, whiting, pompano, blue fish, sharks and even the occasional king mackerel and tarpon have been caught using live bait in the surf.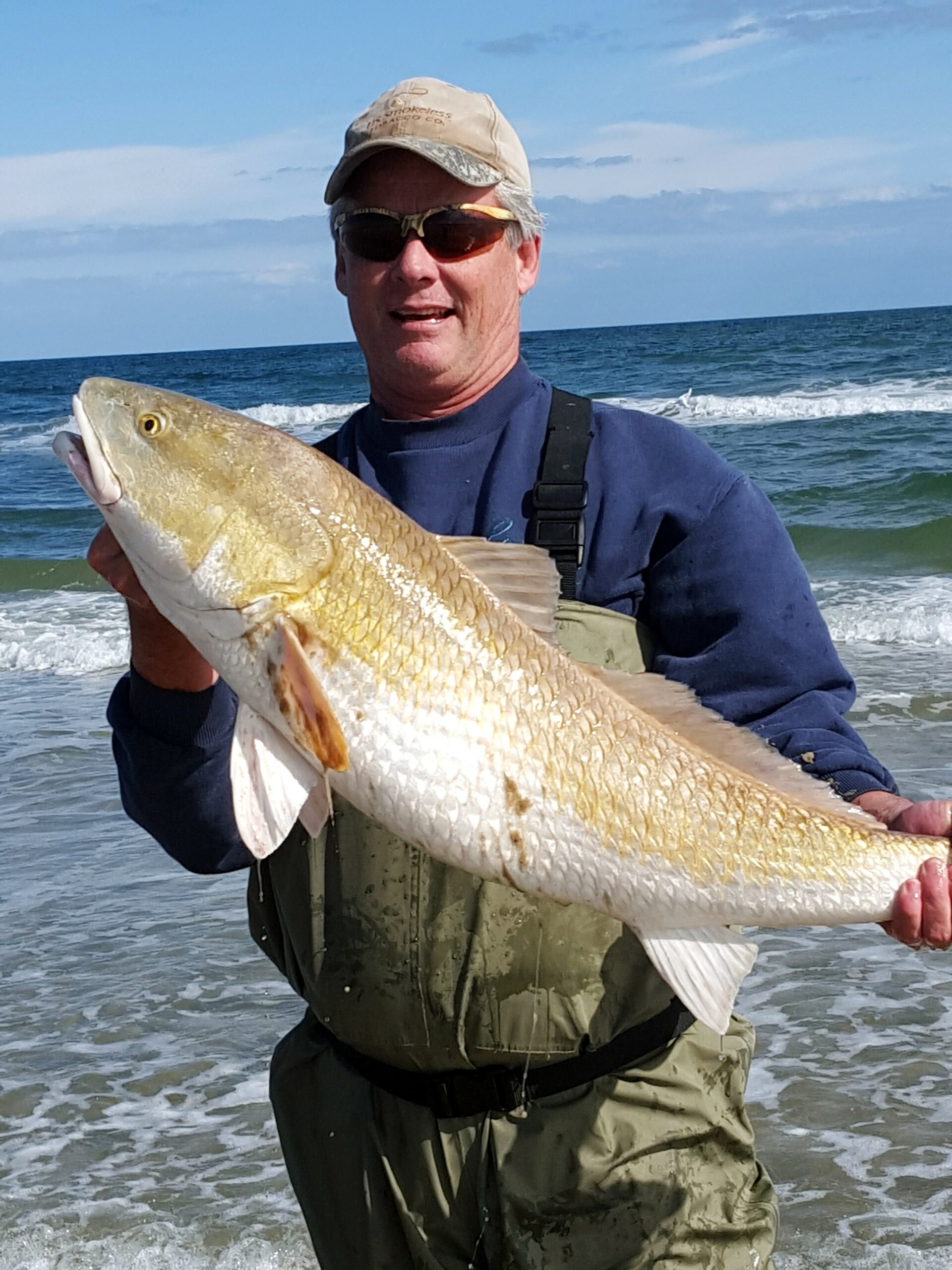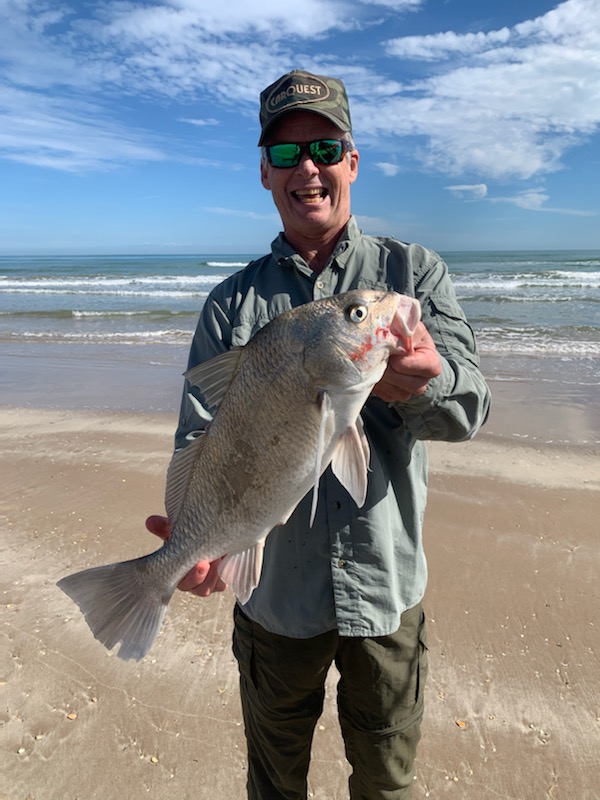 No matter where you go in the world, if you find a beach, there are fish to be caught from the surf, and live bait will catch em. Hmm, sounds like a bucket list project to me. 😉 If you have a trip planned, a simple internet search will give you some good ideas on fish to target, baits to use and where to fish.
Always check the local internet chat rooms and message boards and well as the local bait shops and fishermen. You will get the latest information from those who are out fishing the same area you will be fishing.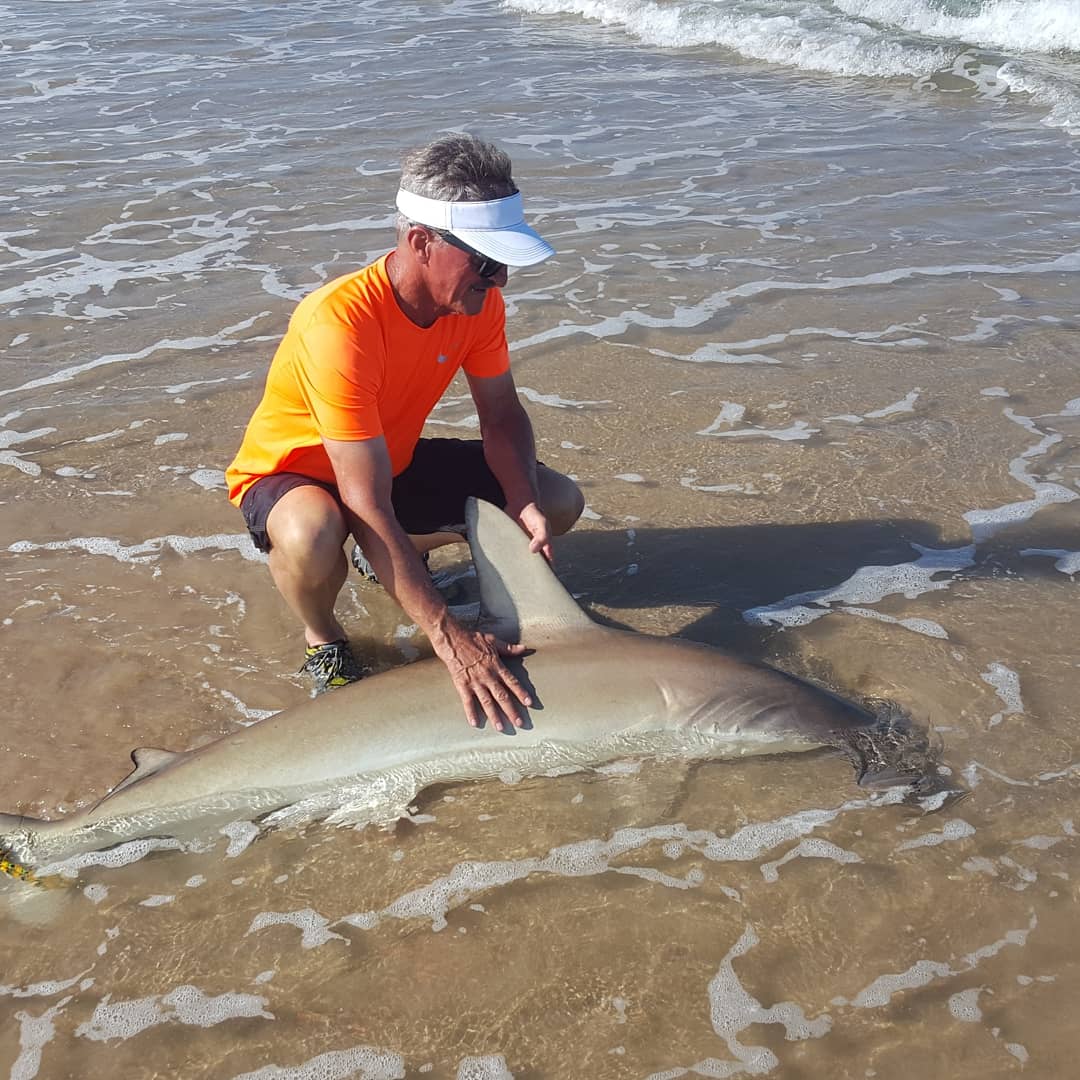 Essential Surf Fishing Gear:
Get Some Bait and Go Fishing.
---
Find a beach, do some research, make your plans. Make it a family trip and get everyone involved. There is always plenty to do on the beach even when the fish aren't biting. Grab your gear and either buy some good live bait, or catch your own and get to fishin.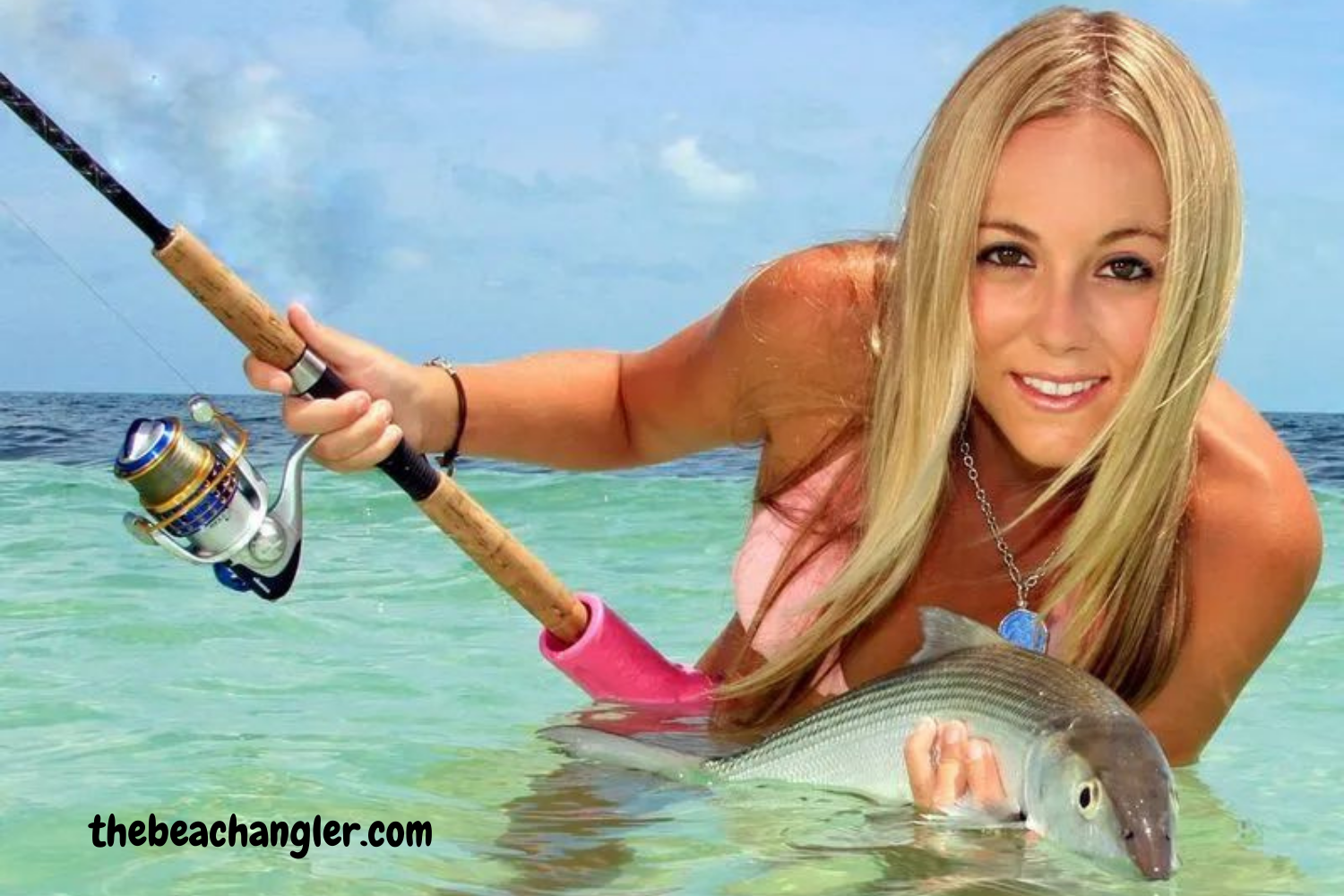 Remember, try to leave the beach cleaner than you found it. If you carried it in, be sure to carry it out. Be safe, use a life jacket if you plan on wade fishing in the surf. Enjoy the journey, be courteous to the other beach goers even when they aren't, and let me know how you do. If you have any comments, questions, ideas or suggestions, please leave them in the comment section below and I will get back to you asap. You can follow us on Facebook: Rex The Beach Angler, Instagram: thebeachangler7, Twitter: @AnglerBeach, and YouTube: Man Art Creations.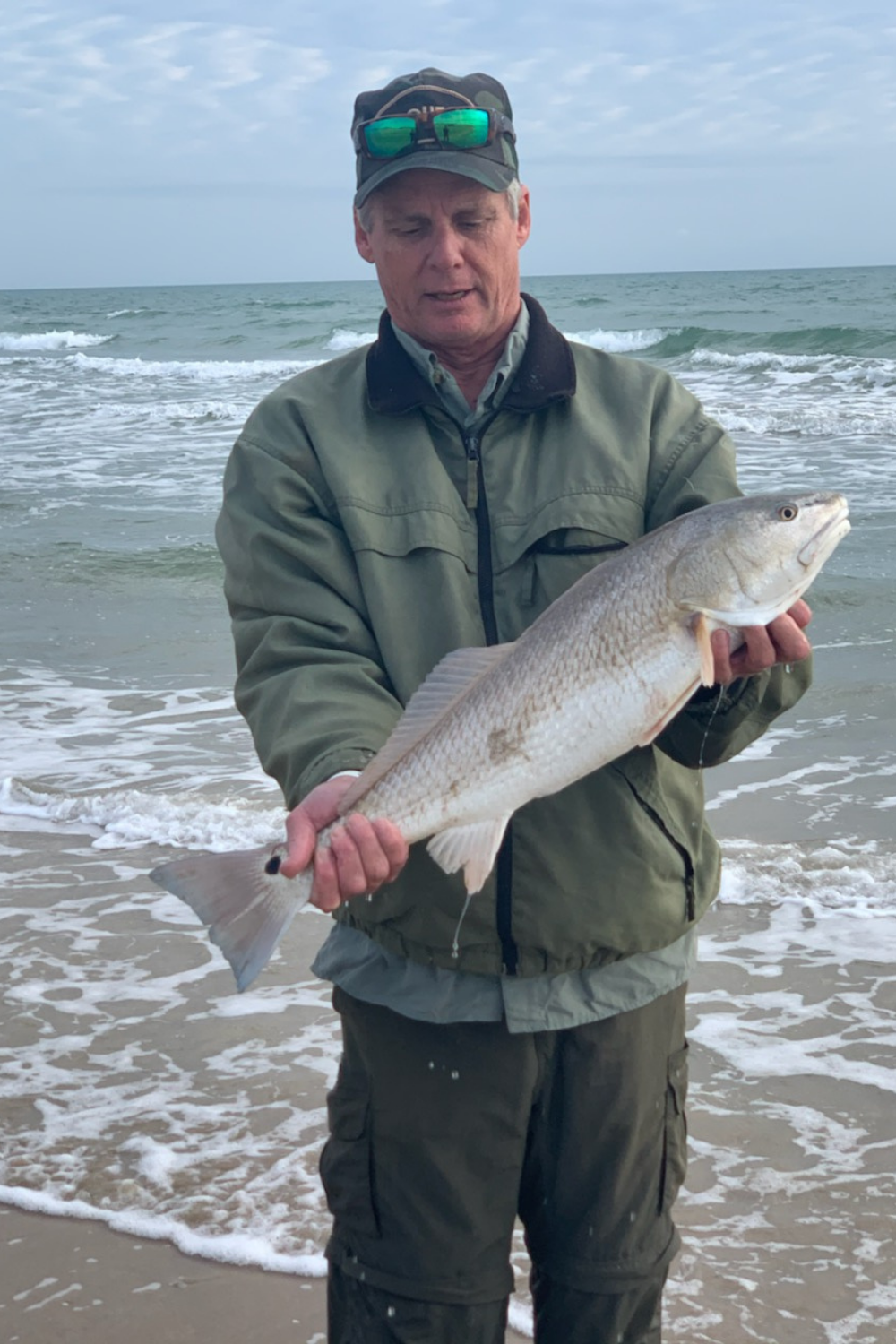 A life long surf fisherman with 50+ years of experience, I am also an avid hunter and outdoorsman. I will be sharing my passion for the outdoors with you so be prepared for hunting, fishing, camping, hiking and more. Along with gear reviews and the latest trends and innovations in the outdoor industry.