It's Finally here, The new SwellPro Fisherman Max Heavy Lift FD2 Fishing drone will begin shipping May 1st 2023! SwellPro's newest fishing drone was, for a brief time, the most powerful, waterproof, fishing drone in the world. Complete with massive 16-inch propellers and powerful 400kv brushless motors, The Fisherman MAX produces up to 33 lbs thrust. Enough To lift 7.7 pounds. If you fish big baits for big fish, and were looking for a drone to fly your baits out, then the SwellPro Fisherman MAX is just what you've been looking for.
SwellPro has been making waterproof fishing drones since 2014 and is the established leader in the fishing drone industry. From their Spry, to their Splash Drones to the Fisherman FD1 and now the all new SwellPro Fisherman Max FD2 they have a drone for any fishing style or budget. So, let's get on with it and unpack the box on the new SwellPro Max and see just what this new fishing drone is all about. And, if it is a good choice for you and your fishing style and situation.
Quick Look:
The most powerful waterproof drone in the world. Swellpro Fisherman MAX STARTS SHIPPING IN MAY 2023. With massive 16 inch diameter propellers the Fisherman MAX has a 7.7 lb (3.5kg) carrying capacity. Enough to handle big shark baits and gear. It comes with a weather resistant case, battery charger, 4K camera, dual bait releases, and remote controller with built in 5 inch screen. So, put your smart phone away. Operating range of 1 mile and GPS programmable flights to accurately drop baits "hands free". And, it can operate in winds up to 40 mph. It truly is an awesome piece of equipment and I HIGHLY RECOMMEND IT if you fish big baits and need the extra payload capacity.
Is Fishing with Drones Legal?
---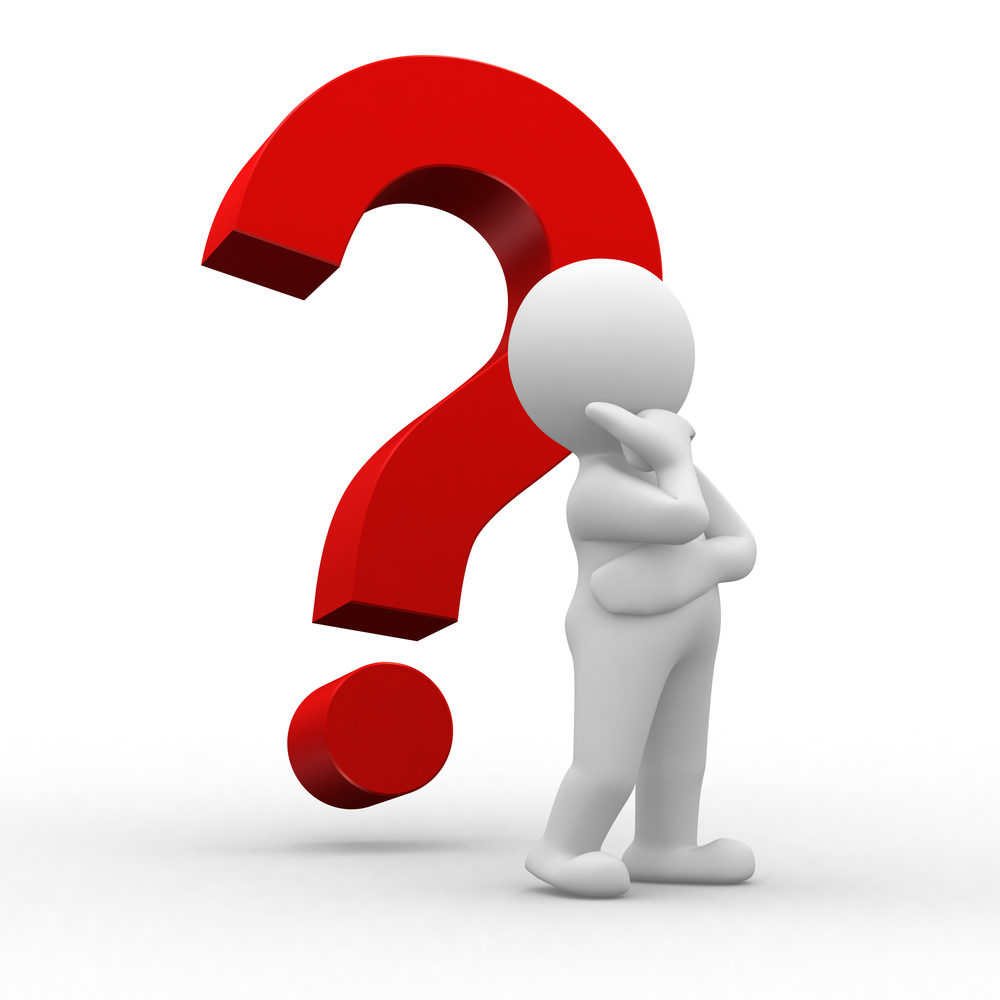 Is Drone Fishing Legal?
Yes, and No. It depends on where you will be fishing. There are many places in the world where fishing with drones is perfectly legal. However, most parks and many municipalities prohibit drones for any purpose. And, of course, anywhere around the controlled air space of an airport or military base is prohibited as well.
Always take the time to check with the local authorities in your fishing areas. It's better to know before you go.
Local game and fish departments can help you and local fishing forums can be another good source of information. Please, whatever you do, don't harass fish and wildlife, or other fisherman and beach goers. Respect the privacy of others and you should be fine. Abuse the privilege, and it could cost us all in the long run.
The SwellPro Drones Story
---
SwellPro was founded in 2014 by Eric Hu who used his knowledge and background in waterproof cameras to create the first, 100%waterproof, dedicated fishing drones. SwellPro is based in Shenzhen, China, and specializes in the design and manufacture of non-standard drones, payloads and accessories.
They created the first truly waterproof drone. And, Ever since, they have been driven to develop the finest waterproof drones for both amateurs and professionals alike. For everything from filming, fishing, boating and even search and rescue.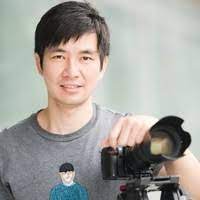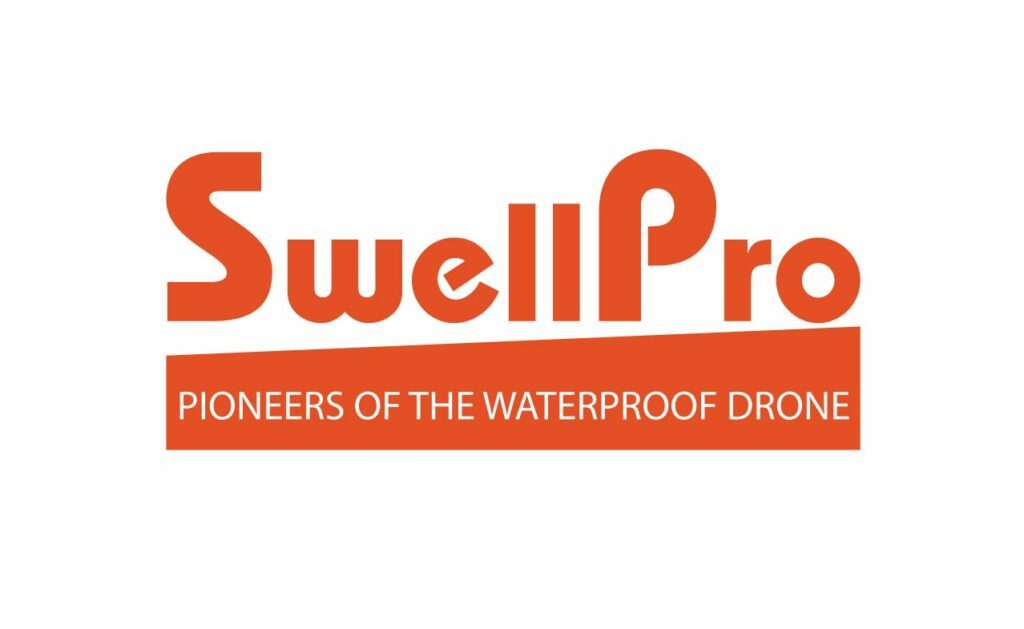 Company: SwellPro
Address: Room 503, Building 2A, Skyworth Innovation Valley, Bao'an District Shenzhen, China
Product: Drones and Drone Accessories
Website: swellpro.com
Support: support@swellpro.com
Founder: Eric Hu
Overall Rating: 98 out of 100
SwellPro Fisherman Max Heavy Lift FD2 Fishing Drone
---
The Fisherman Max FD2 is the newest model in the SwellPro fishing drone line up, and their most powerful one. It's the fishing drone that anglers all over the world have been waiting for because it has a 7.7 lb payload capacity matching or exceeding any fishing drone currently on the market. This made the Fisherman MAX the most powerful waterproof fishing drone in the world until the release of the Thor 850 Heavy Lift Fishing Drone by IdeaFly.
I fish for big sharks from the beach. It takes big baits to catch big sharks and many of the fishing drones just didn't have the payload capacity I needed.
The Fisherman MAX solves that problem. Swellpro Fisherman MAX will START SHIPPING IN MAY 2023 with preorders being taken beginning April 23, 2023.
The 16-inch propellers and powerful 400kv brushless motors, provides up to 33 lbs thrust, enough to lift 7.7 pounds and fly in winds up to 40 mph with a max speed of 45mph.
The Fisherman max comes with a high resolution 4K tilt camera and 1 axis gimbal so you can record high-clarity footage and even see smaller details and fish. SwellPro fishing drones are 100 percent Waterproof and the Fisherman MAX is IP67 rated, meaning it is waterproof for up to 30 minutes at the depth of 1 meter. It can land and take off in water and comes with included floats for operating in water for trolling or underwater photography. So, what all comes with your purchase of the Fisherman MAX FD2?
SwellPro Fisherman MAX Fishing Drone Features: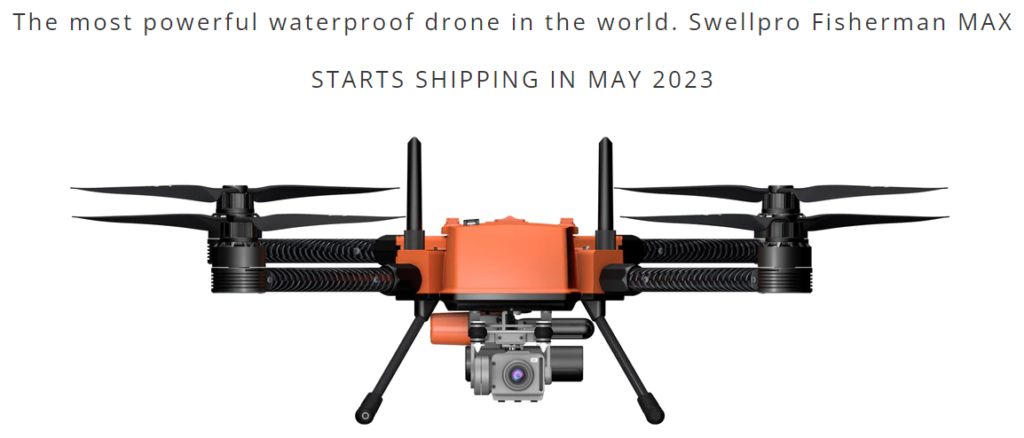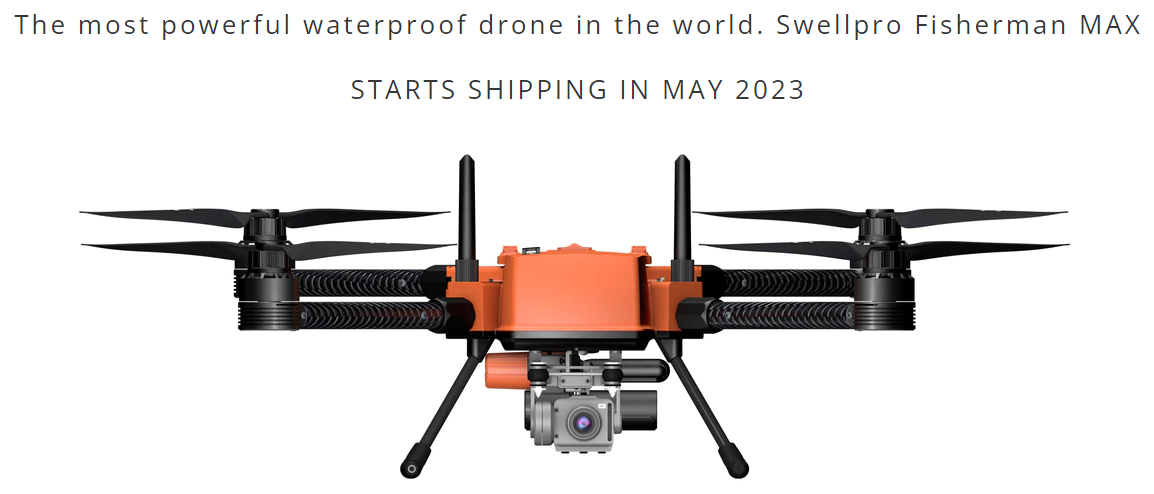 Payload capacity – 7.7 LBS / 3.5 KG Bait Capacity. Target a wider variety of species with a wider option of baits. Take drone fishing to the next level.
4K Camera – Find fishing spots and record your fishing trip of lifetime in 4K. Record high-clarity footage to see even smaller fish and details.
Remote Controller with Multi-Color Display – Live video feed for Increasing bait drop accuracy without using a phone. Splash and sand proof Remote Control with built-in 5 inch monitor
1 MILE / 1.5 KM Range – Drop baits far out into the ocean without using a kayak. Keep fishing when it would be too rough to kayak baits out.
Foldable Design – Tough, weather and sand resistant, while being super easy to carry to the beach.
IP67 Waterproof – 100% waterproof aircraft and splash-proof remote controller. Even if it lands in the water, you're OK.
Level 6 Wind Resistance – Hover and fly stably in strong winds with high-thrust motors. Carry your baits out pasted the breakers when it would be too dangerous by kayak or PWC.
Auto-Fish APP(Beta) – Automatically fly to marked fishing spots on the APP to drop baits for "hands free" bait deployment.
Safe Return – Automatically drop baits and return to beach in case of emergency, loss of signal or low battery.
What do You Get with the New Swellpro Max FD2
---
What's in the box
1- Fisherman Max Drone (Advanced)
1- Remote Controller with 5 inch display screen(Advanced)
1- Intelligent Battery (B-FD2)
1- Power Adapter (C-FD2)
2- Sets of Propellers(P-FD2)
1- 4K Gimbal Camera (GC1-M)
1- Dual Payload Release (DPL)
1- Float set for water operations(FL-FD2)
1- USB-C charging Cable
1-standard charging cable
1- Fisherman MAX FD2 carrying case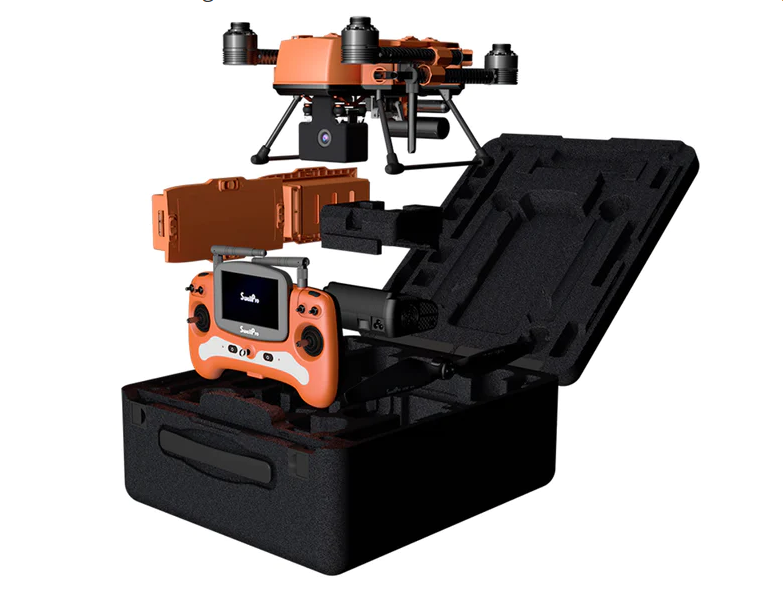 For the tech geeks among us, let's take a look at the specifications for the various components of the SwellPro Fisherman MAX fishing drone package.
SwellPro Fisherman MAX fishing drone Specifications

Waterproof rating: IP67
Drone weight (including battery): 8.3 lbs / 3.78 kg
Size (w/o propeller): unfold: 20*20*7.5 inch / 522*522*192 mm ; folded: 12*10.5*7.5 inch / 306*266*192 mm
Max ascend speed: 7 mph / 3 m/s
Max descent speed: 4.5 mph / 2 m/s
Max flight speed: ATTI: 45 mph / 20 m/s ; GPS: 22 mph / 10 m/s
Max tilt angle: 25°
Max flight altitude: 1 mile /1500 m
Max flight distance: 1 mile / 1500 m
Max image transmission distance: 0.7 mile / 1200 m
Max payload capacity: 7.7 lbs / 3.5 kg
Flight time: up to 30 mins ( no wind & no load)
Max wind speed resistance: 40 mph / 18 m/s / 35 knots
Hovering precision: ±1.6 feet / ±0.5 m
Satellite positioning system: GPS/Galileo
Motor: 4114 ~ 400Kv
ESC: 40A
Propellers: #1655 carbon fiber
Operation frequency: 2.405 ~ 2.475 GHz | 5.725 ~ 5.825 GHz
Transmitter power (EIRP): <33 dBm (FCC), <20 dBm (CE) | <33 dBm (FCC), <14 dBm (CE)
Working temperature: 14℉ ~ 104℉ / -10℃ ~ 40℃
Certifications: CE/FCC/ROHS/RCM
SwellPro Fisherman MAX Battery and Charger Specifications:
Flight Battery
Capacity: 4500 mAh
Voltage: 22.2V
Type: 6S LiPo
Size: 8.6*4.7*2.5 inch / 219*119*65 mm
Weight: 2.8 lbs / 1255 g
Working temperature: 32℉ ~ 104℉ / 0℃ ~ 40℃
Charging Time: 80 mins
Max Charging current: 8A
Charger
Input: 100 – 240V
Output: 25.2V
Max charging power: 200W
Supported battery types and cell: 6S LiPo
Size: 5.6*4*2.4 inch / 143*100*60 mm
Power cable: 3.9 feet / 1.2 m
Charging cable: 1.6 feet / 0.5 m
Weight: 1 lbs / 454.6 g
Working temperature: 32℉ ~ 140℉ / 0℃ ~ 60℃
Available types of power adapter:
Type A: USA, Canada, Mexico & Japan
Type B: Europe, South America & Asia
Type G: United Kingdom, Ireland, Malta & Singapore
Type I: Australia & New Zealand
Fisherman MAX Remote Controller Specifications:
Remote Controller
Weight: 1.56 lbs / 709 g
Waterproof rating: IP54
Size: 11*7.5*3 inch / 276*190*74 mm
Operating Frequency: 2.405-2.475 GHz; 5.725 – 5.825 GHz
Transmitter Power (EIRP): 2.405-2.475GHz: <26 dBm (FCC), <20 dBm (CE)
Latency: 20 ms
Battery: 3000mAh
Working time: 4 hours
Charging time: 3 hours
Power input: 5V/2A USB-C
Screen size: 5 inch
Screen resolution: 800*480 px
Screen brightness: 500 cd/m2
Aspect ratio: 16:9
Language: English
Working temperature: 14℉ ~ 104℉ / -10℃ ~ 40℃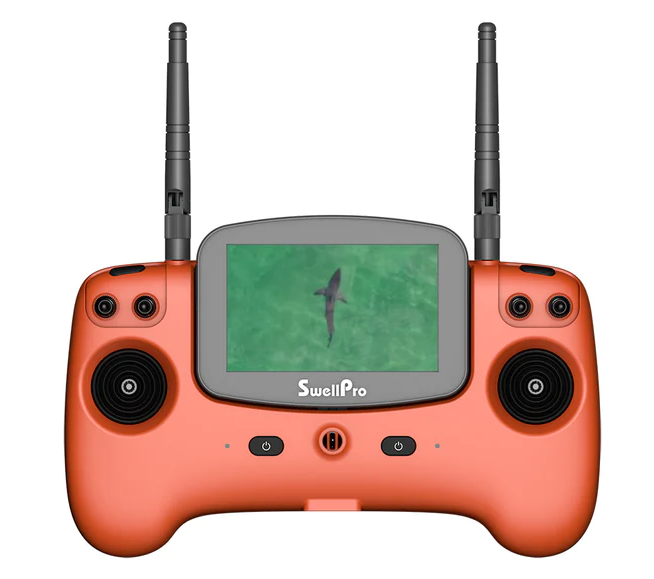 SwellPro Fisherman Max 4K Camera Specifications
Think of it as a GoPro for you drone. Every bit as sophisticated and with even more features, plus it flies. 😉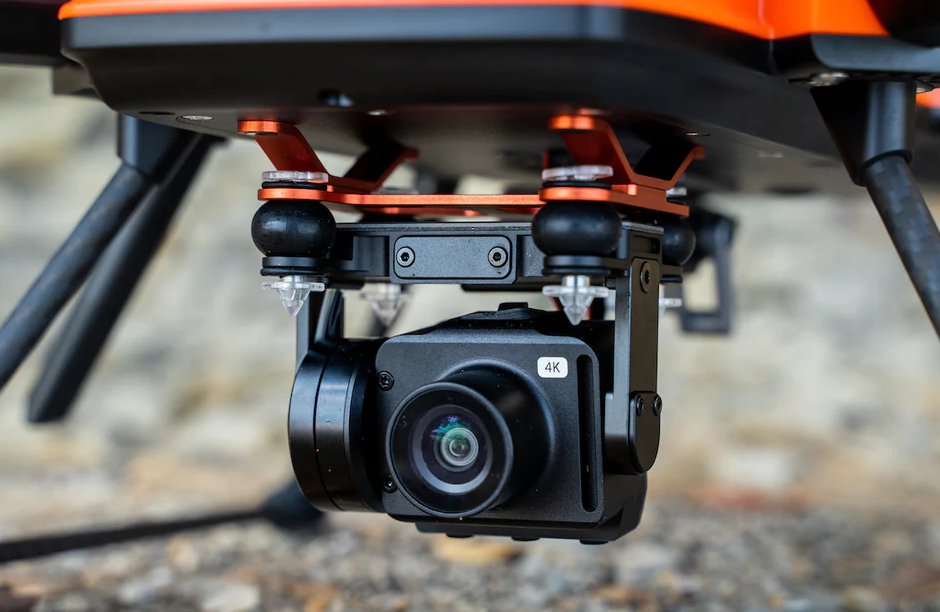 Waterproof rating: IP67
Stabilization: 1-axis (tilt)
Tilt range: -90° to 0°
Weight: 0.38 lbs / 176.5 g
Size: 3.1*2.7*2.7 inch / 79*69*70 mm
Image sensor: SONY IMX377
Shutter speed: 16 – 1/16000 s
Video resolution: 4K:30fps | 2.7K:60fps | 1080P:120/60/30fps | 720P: 240/120/60fps
Photo resolution: 4000*3000 (4:3), 3840*2160 (16:9)
Max video bitrate: 60 Mbps
Photo format: JPEG / DNG (RAW)
Video format: MP4 /MOV
Supported memory card: microSD card with a maximum capacity of 128GB, write speed ≥ 60 MB/s, recommend using Class 10 or above & UHS-1 rating
Working temperature: 14℉ ~ 104℉ / -10℃ – 40°C
Lens: F4.53mm f/2.65, FOV: 92.6°
ISO range: 100 – 3200
SwellPro Fisherman Max Heavy Lift Fishing Drone Pros and Cons
---
The following are some of the Pros and Cons of the new SwellPro Fisherman Max drone. Other than the price tag, which can be tough on your budget, there are very few cons. I would like to see them include an extra battery in the package so you can be fishing with one while the other one is charging.
SwellPro Fisherman MAX Pros
7.7 lb payload capacity
Controller with built in 5 in Screen
Auto Fish – Programmable Hands Free Flights
IP67 Seawater-proof to 1 meter for 30 min.
Maintain stability in wind up to 40 mph
1 Year Manufacturers Warranty
SwellPro Fisherman MAX Cons
price – not a cheap piece of equipment
only 1 battery included in basic package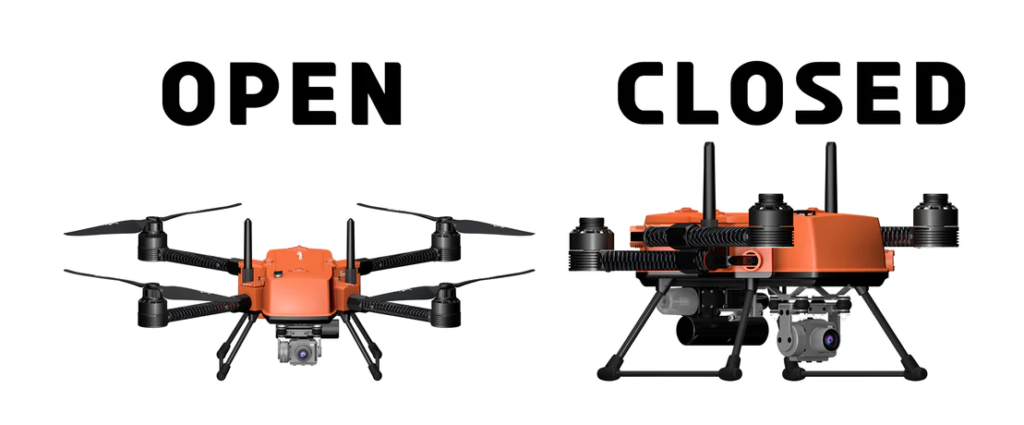 SwellPro Fisherman Max FD2 vs The Competition
---
The SwellPro Fisherman Max FD2 has the payload capacity of the largest fishing drones on the market. Its main competition would be it is own sister models the Fisherman FD1, and the SplashDrone 3 and 4. Outside competition, for this size drone would be the Gannet Pro Plus Drone and SharkX drone from Rippton.
Both have similar payload capacities, and are good drones, but they don't compare with all the features that SwellPro packs in the Fisherman MAX FD2. Gannet has had some supply chain issues from the COVID pandemic and it is aftermath and the SharkX doesn't have the range of the SwellPro nor does it have a camera. The table below will highlight the differences between the SwellPro Fisherman Max and the competition.
| Feature | SwellPro Fisherman MAX | SwellPro Fisherman FD1 | SharkX Drone | Gannett Pro Plus |
| --- | --- | --- | --- | --- |
| | | | | |
| Payload | 7.7 lbs – 3.5 kg | 4.4 lbs – 2 kg | 6.7 lbs – 3 kg | 7.7 lbs – 3.5kg |
| Battery Life | 30 min with no load | 30 min with no load | 24 min | Up to 60 min |
| Remote | Built in Screen | Built in Screen | No Screen Need Smart Device | Screen for drone data only |
| Programmable | Yes – Auto Fish App | No | Yes with App | No |
| Price | Expensive But Most Features | Great Value | Good for Heavy Lift Drone | Most Expensive |
Final Verdict: SwellPro Fisherman Max FD2 Heavy Lift Fishing Drone
---
The SwellPro Fisherman MAX is the drone many of us have been waiting for SwellPro to build. They already make the best waterproof dedicated fishing drones in the industry but the payload capacity was just a bit lacking for shark fisherman that use big heavy baits and gear.
SwellPro heard our pleas and will be releasing the all new Fisherman MAX May 1, 2023. Finally, a waterproof fishing drone with 7.7 lbs of payload capacity, 4k camera, Auto Fish hands free programmable, remote with build in view screen and able to fly in up to 40 mph winds. That, along with all the other awesome features included with SwellPro drones makes the Fisherman MAX the best pure fishing drone on the market.
As always, stay safe, enjoy the journey and please try to leave it cleaner than you found it. If you have any comments, questions, ideas or suggestions please leave them in the comment section below and I'll get back to you asap. You can follow up on Facebook: Rex The Beach Angler, Instagram: thebeachangler7, Twitter: @AnglerBeach, and YouTube: Man Art Creations.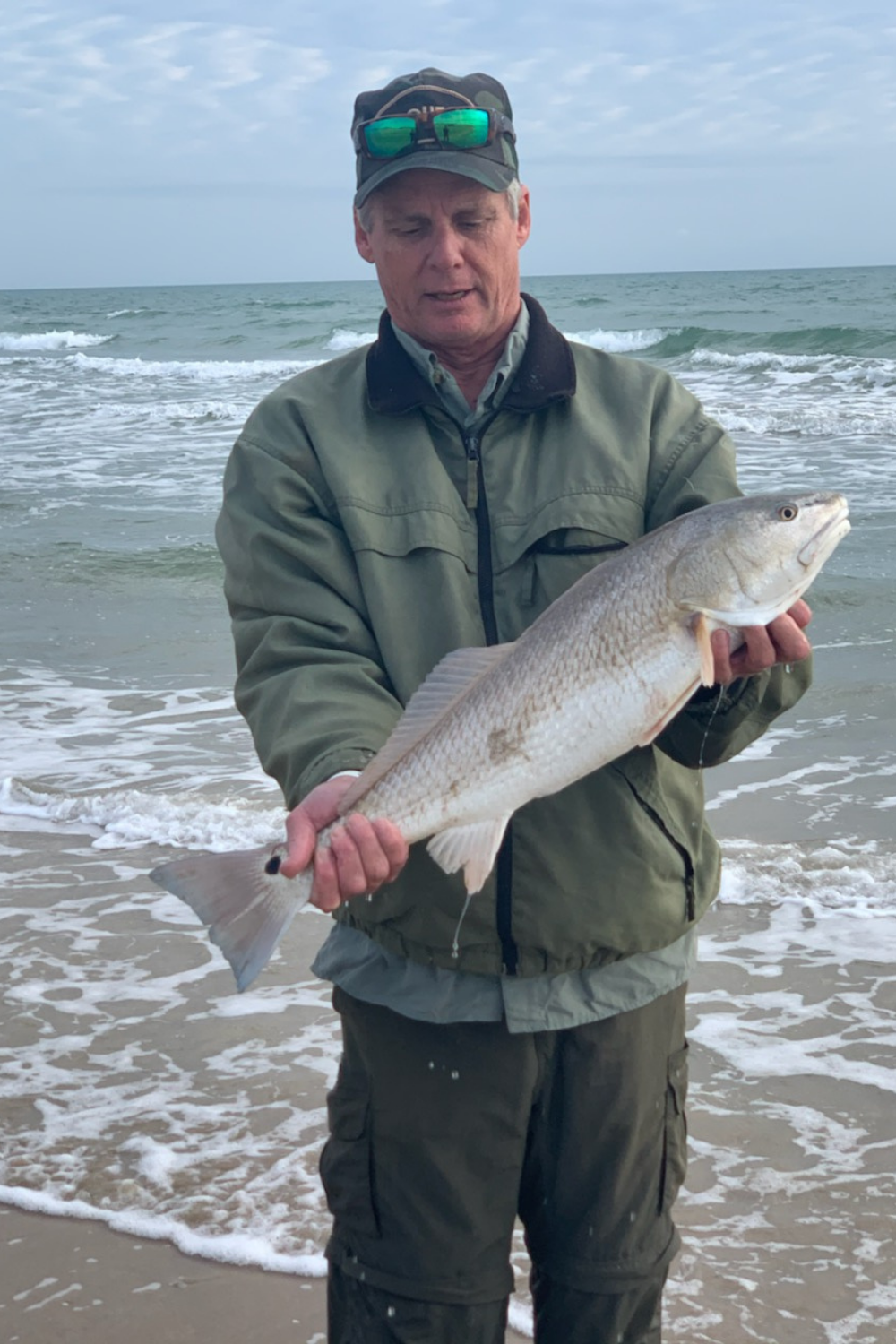 A life long surf fisherman with 50+ years of experience, I am also an avid hunter and outdoorsman. I will be sharing my passion for the outdoors with you so be prepared for hunting, fishing, camping, hiking and more. Along with gear reviews and the latest trends and innovations in the outdoor industry.