Drones and drone technology continue to advance and we are seeing drones used for everything from photography and mapping, to industrial and military uses, and yes even for fishing. The SwellPro Fisherman FD1 Fishing Drone is one of several drone models designed and built from the ground up, by the folks at SwellPro, to be a fishing drone.
The SwellPro FD1 Fisherman was designed by SwellPro as a dedicated waterproof fishing drone. Without all the cameras and accessories that are available with their other models, like the SwellPro Splash Drones 3 & 4, the SwellPro FD1 is much easier on your pocket book and built purely for fishing much like the new SharkX fishing drone from Rippton.
Let's take a closer look at the SwellPro FD1 fishing drone and see if it would be a good fit for your fishing style and situation. And, if you haven't tried "fly-fishing" with a drone, is the SwellPro Fisherman FD1 Fishing Drone is a great choice for the beginner drone fisherman?
SwellPro FD1 at a Glance:
The SwellPro Fisherman FD1 fishing drone is a great entry level waterproof and saltwater proof fishing drone. It has an effective range of 1.6 km and a payload capacity of 2 kg or 4.4 lbs. More than enough for most fishing situations. It features 33 minutes of battery life between charges and is capable of operating in up to 38 mph winds. It has two available bait release options one of which has a camera for HD video. If you are looking for a real waterproof fishing drone that is also easier on your pocket book, then the SwellPro Fisherman FD1 fishing drone is it. Awesome piece of equipment – HIGHLY RECOMMENDED
SwellPro Fisherman FD1 Fishing Drone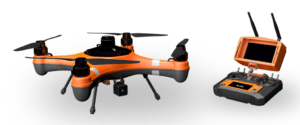 An Awesome no-frills entry level Fishing Drone that is easy to fly and easy on your budget.
Pros
Awesome No-frills Fishing Drone
Cons
Payload Capacity may limit larger Shark Baits
What is Drone Fishing?
---
What is Drone Fishing?
Drone fishing was born in September 2015 when Derek Klingenberg attached a hook and line to his DJI Phantom drone and used it to catch a fish. And the rest, as they say, is history. So, what is drone fishing exactly? It's just like it sounds, you use a remote controlled drone to take your bait, and either troll it or drop it where your want to fish, rather than casting it.
The advantages of drone fishing are you can get your bait to places much farther than you could by simply casting. And, if your drone is equipped with a camera, you can scout your fishing area for fish and fish holding structure giving you an advantage over shore bound anglers when it comes to bait placement.
Commercial fisherman have used airplanes and helicopters to spot fish from the air. That bird's eye view from the air saves them time and money when looking for their quarry.
Now, with drones, you can do the same. You can scout more water faster and spend more time fishing where the fish are rather than guessing.
The next obvious question: Is drone fishing even legal? And the answer is: That depends. According to the IGFA (International Fish and Game Association) it is legal to fish with a drone only if the line detaches from the drone once a fish is hooked.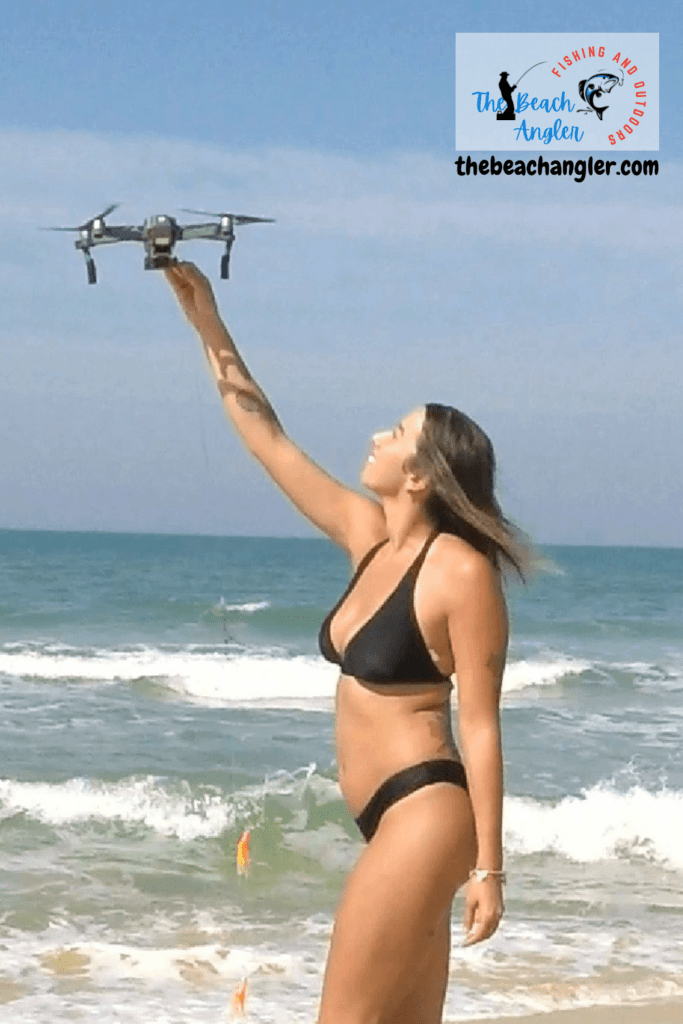 It is illegal to hook a fish and then land it using a drone. The line must detach from the drone and the fish is landed via rod and reel. There are some areas and jurisdictions where drone fishing is banned so check your local game and fish department for the rules in your fishing areas. KNOW BEFORE YOU GO!
Drones are battery powered and use some very sophisticated and delicate electronics. Water and electronic devices don't mix, and when they do, water almost always wins. Just don't land in the water, no problem right? Yes but, what if the unthinkable happens and your drone does end up in the water? Or, what if it starts to rain?
Getting your drone wet is one of the biggest fears of most standard drone pilots. If you have a drone water landing, with a non-waterproof drone, your drones electronics will most likely short out and may fry your circuit board. If that happens battery damage could result as well.
Flying a non-waterproof drone in the rain can have a similar effect. It's not recommended to fly most drones in the rain. Many have vent holes for cooling and altitude control that can allow moisture inside the drone where it can cause a short circuit and damage to the drone.
You can try to repair your water damaged drone, and in most cases, it will be cheaper to repair than replace. However, it won't be inexpensive and finding parts can be difficult at times. Before sending your drone in for repairs you could try leaving in a cool, dry place to let the water dry from inside the drone.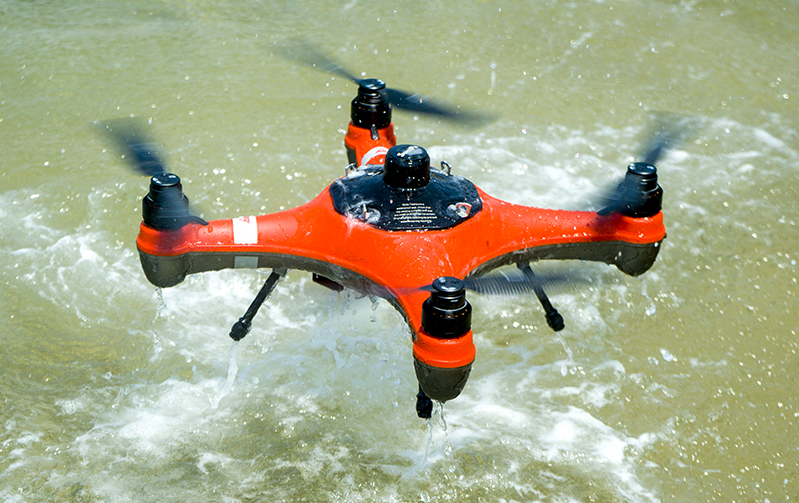 Or, use a hair dryer on low to dry the circuits and connections. If that works, you saved yourself an expensive repair bill. Depending on the brand and type of drone you could be looking at a cost of $200 to $700 or more to repair your water damaged drone. If you are going to use a drone for fishing, my recommendation is: GET A WATERPROOF DRONE.
Yes, there really are waterproof drones most are not however. By waterproof, I mean drones that can fly in the rain and even land in the water and survive without damage. Keep in mind that even most waterproof drones are not designed for the harsh saltwater environment.
There are some drones that have been specifically designed, not only for fishing, but are also 100% waterproof and saltwater resistant. Some, like the SwellPro waterproof fishing drones, can even land in the water and take underwater photographs and video.
SwellPro Waterproof Fishing Drones
---
In 2013 the founder of SwellPro, Eric Hu, came up with the idea of creating waterproof drones after witnessing a drone crashing into the ocean while he had holidays in the Caribbean. With his knowledge and background in waterproof cameras, Eric threw himself into the drone industry determined to create brand-new waterproof drones.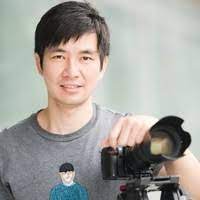 Founded in 2014, and based in Shenzhen, China, SwellPro specializes in the design and manufacture of non-standard drones, payloads and accessories. In 2014, SwellPro created the first truly waterproof drone. And, Ever since they have been driven to develop the finest waterproof drones for both amateurs and professionals alike. For everything from filming, fishing, boating and even search and rescue,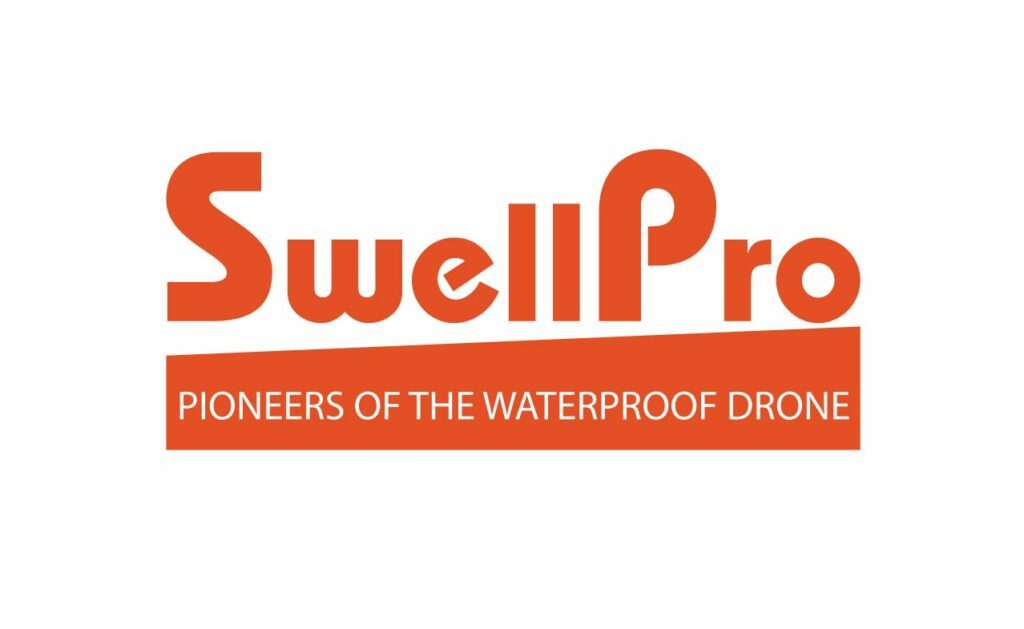 Company: SwellPro
Address: Room 503, Building 2A,
Skyworth Innovation Valley, Bao'an District
Shenzhen, China
Product: Drones and Drone Accessories
Website: swellpro.com
Support: support@swellpro.com
Founder: Eric Hu
Overall Rating: 97 out of 100
SwellPro Fisherman FD1 Fishing Drone
---
The Fisherman FD1 is an entry level fishing drone with a price that's more budget friendly. It is an awesome waterproof drone for fisherman who aren't interested in all the extra bells and whistles, but want a solid, reliable fishing drone.
The SwellPro FD1 is a waterproof fishing drone engineered to deliver your baits and long lines up to 1 mile (1.6 km). Drone fishing with the Fisherman FD1 means you don't need a boat to get to the best fishing spots. Shore-based anglers can dramatically extend their fishing range and drop multiple baits up to 2kg (4.4 pounds).
The SwellPro Fisherman FD1 is a simplified yet enhanced version of the SwellPro SplashDrone 3+. It uses the same technology of SplashDrone 3+ but they removed all the bells and whistles that don't contribute to bait dropping. With a stronger propulsion system, the Fisherman FD1 has a higher bait lift capacity, longer flight time and better wind resistance than the SplashDrone 3+. Which means you can fly more baits, fly them further out and spend more time fishing.
The SwellPro Fisherman FD1 has been designed, from the ground up, as a pure fishing drone for the fishing enthusiast. Why risk taking a normal drone to the beach or out on the water? You need a tough, waterproof drone made for the job not some modified hobby drone.
With both External and internal waterproofing, The SwellPro FD1 gives you confidence and peace of mind when flying out over the open waters. Most other drones on the market just aren't built to operate on or over water. Sea spray and moisture corrodes their circuits and affects their reliability but the SwellPro Fisherman is built tough.
The development of the SwellPro Fisherman FD1 began with the proven waterproof body of the SplashDrone, SwellPro then incorporated all-new and more rugged internals to deliver a simple, robust drone specifically designed to be reliable and simple to fly.
And, With its superior 2kg (4.4 lb) bait capacity, the SwellPro Fisherman gives you the flexibility to carry more than 10 baited hooks or lures on each cast or drop heavy baits for sharks or tuna. The FD1's new propulsion system and flight computer are tuned to maximized control responsiveness and allow the Fisherman to operate in winds up to 38 mph.
Features of the SwellPro Fisherman FD1 Fishing Drone
Waterproof Body and Components– The body of the FD1 fishing drone is made of high-visibility, high-strength, waterproof engineered plastics and all the components are made using corrosion resistant materials to ensure that the drone will work even in bad weather or saltwater environments.
4.4 Pounds of Payload Capacity – With a 4.4 lb payload capacity, the SwellPro Fisherman FD1 gives you the ability to troll with multiple hooks or carry big baits offshore in search of big sharks or tuna
One Mile (1.6 KM) Effective Range – The SwellPro FD1 is the only waterproof fishing drone designed to deliver baits and lines up to 1.6 KM. That is much further than you will ever need for most fishing applications. You can drastically increase your fishing reach without getting wet and can still fish when it may be too rough and dangerous to wade or even fish by boat.
Long-life Lithium Battery – The Swellpro Fisherman comes equipped with a large 6700mAh/4S high-voltage lithium battery for long service life, high performance and no memory effect from charging. On its own without baits or payload, the SwellPro Fisherman will provide up to 30 minutes of flight time. The weight of baits flown will affect actual total flight time between battery charges.
IP67 Saltwater Proof – The body of the SwellPro Fisherman is made from industrial grade ABS plastic and is 100% waterproof, sealed and pressure tested. The motors and internal electronics are further coated for additional corrosion resistance.
New Interference Resistant GPS and Altimeter – The new elevated GPS and Altimeter pod provides more precise position and altitude control and guards against interference that could disrupt the signal between the controller and the drone. The new pod also keeps the drones compass properly oriented with true north.

A New all-in-one Flight Control System – which provides better control sensitivity and stability even when carrying heavy bait loads. With dual mode GPS, the flight controller can lock up to 24 satellites to provide pinpoint accuracy and positioning reliability.
Everything you need to control the drone is at your fingertips. Simple switches control the flight mode, return home and bait release and audible alarms alert you if something needs your attention. The integrated high-brightness 3-inch digital display provides critical flight information and the drone's GPS position so you don't need a phone or tablet to fly your baits.
And, with a maximum control distance of 1600m, you will probably run out of line long before your run out of range with your SwellPro Fisherman.
The integrated display provides real-time distance from takeoff so you can judge your bait drops better.
The Fisherman FD1 controller keeps things simple by using four standard AA batteries that are available everywhere. You can easily keep a few in your pocket or tackle box as spares.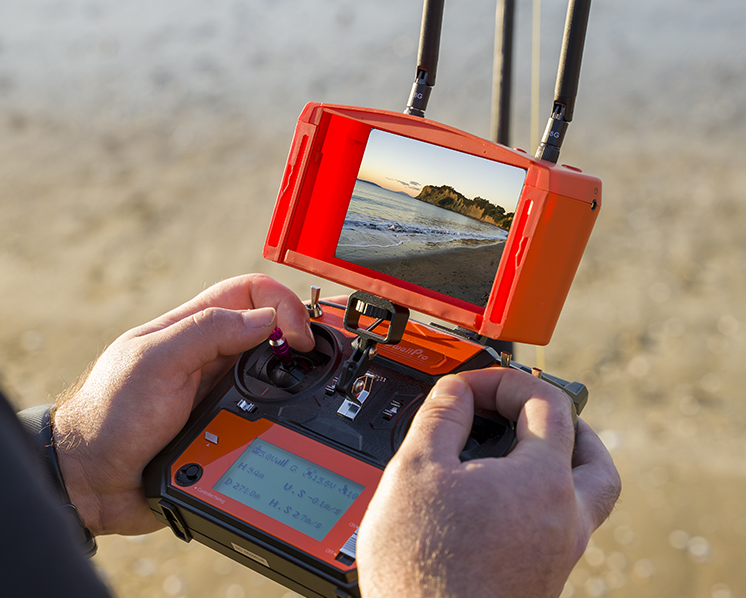 Carbon-Fiber Propellers and Strong Waterproof Motors – powered by new 32-bit speed controllers, the SwellPro Fisherman responds quickly and can bring the drone to a stop faster. And, the propellers feature quick-lock hubs for fast and simple assembly and disassembly.
GPS mode – In this mode, the SwellPro FD1 uses GPS satellite positioning for accurate and stabilized hovering, braking and automatic return home features. If you let go of the joysticks, the SwellPro Fisherman will just hover in position.
Headless mode – At long distances it sometimes can be difficult to tell which way the drone is facing. With Headless Mode, it doesn't matter, pull back on the joystick and the drone will fly toward you. Push forward on the joystick and the drone fly away from you.
ATTI mode – If you find yourself in an area of poor GPS coverage, ATTI mode allows you to directly control the FD1 and bypass the GPS lock system. The drone will automatically maintain its altitude but otherwise you are in complete control of braking, positioning and speed.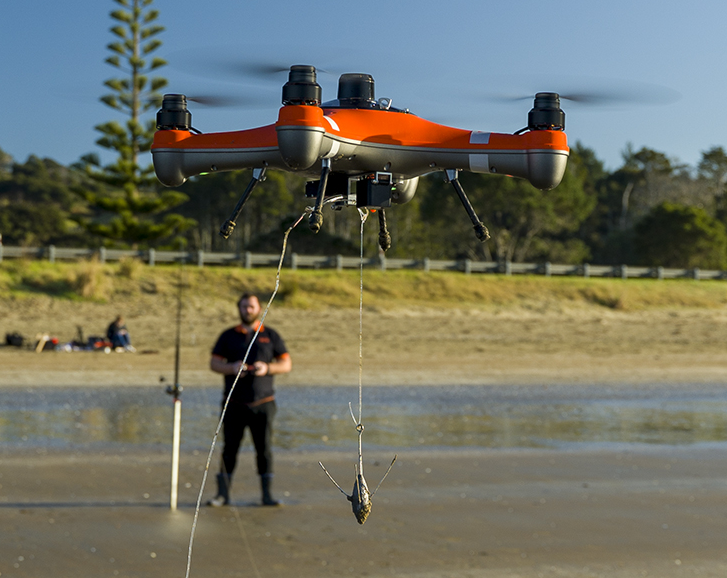 Intelligent Return Home – After you drop your baits, just flip the return-home switch on the controller and the SwellPro Fisherman FD1 fishing drone will fly itself back to its take off point and land automatically.
And, if the drone should ever lose contact with the controller, it will automatically return and land at its take off point.
As an added safety measure, when the drone battery voltage drops to a low level the remote control will sound an alarm and display a warning message. You should drop your bait and return the drone to land. If the battery level drops further, the drone will automatically release the bait and return to its take off point to prevent crashing.
Anti-Pendulum Feature – When flying baits and lines, drones sometimes can develop a pendulum motion. The SwellPro FD1 reduces this effect by controlling the acceleration and deceleration of the drone when carrying a load.
Sky Trolling – The SwellPro Fisherman comes standard with the TrollSafe adjustable tension release device. TrollSafe protects your drone in case of a reel jam or if your payload or line gets hit by a bird or a wave. With TrollSafe, you can also safely use your Fisherman drone for trolling baits or lures and be confident that the line will release if you get a strike.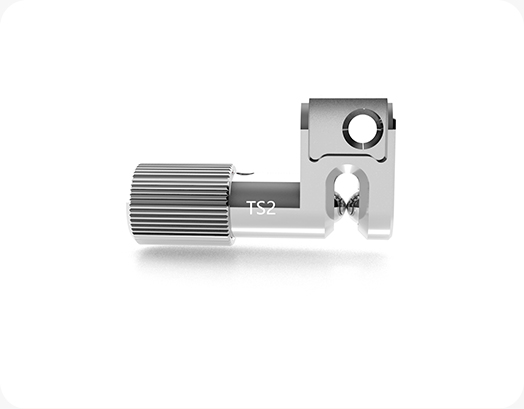 Two Payload Release Options – The Swellpro Fisherman FD1 has two payload release options available. The PL1-F, which is a radio-controlled remote release that is activated with a push of a button to release your bait on command. Or, you can choose the PL2-F release with a manual angle adjustable camera.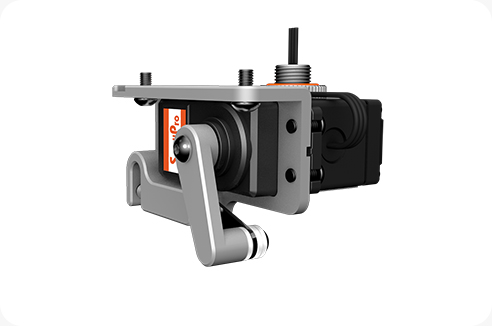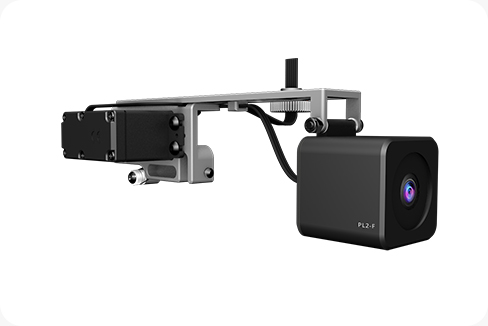 With the PL2-F release and camera, you can view live HD real time video from the SwellPro FD1. With the optional FPV goggles, you can scout where fish are, see exactly where you drop your baits and get a live real time view of the drones flight. The camera features a wide dynamic range to record detailed video even in the suns glare. .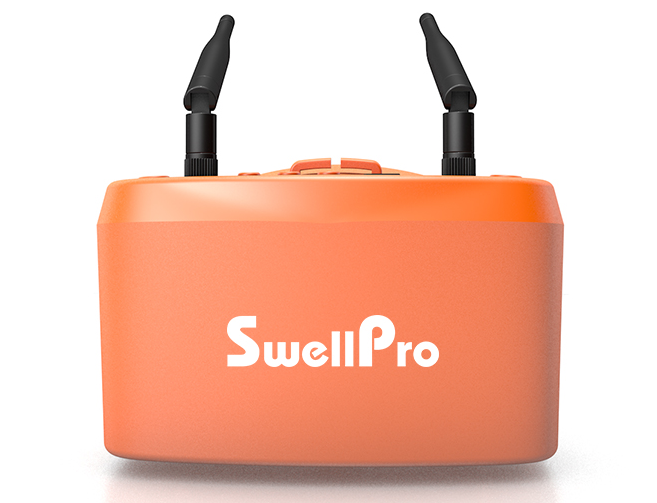 GL1 FPV Goggles (OPTIONAL) – SwellPro offers new dual-purpose FPV goggles which can be used as a display screen or on-face goggles to ensure a clear view for the pilot even in bright sunlight when pared with the PL2-F and camera.
How to Fish with a Drone
---
How you fish with a drone depends on where you will be fishing and what type of fish you are trying to catch. With the SwellPro Fisherman FD1 fishing drone, you have the option of dropping baits or trolling baits. With the SwellPro Troll Safe release, you can troll lures by attaching your line to the drone and pulling or trolling the lures through the water. When a fish strikes, the line is released and your land the fish using your rod and reel.
One of the most common methods of drone fishing is to fly your baits out and drop them and then fly the drone back to shore. Used for catching everything from snapper and red drum all the way up to some of the largest sharks that roam the seas.
Other than your drone, you don't need a lot of specialized gear for drone fishing. You need a loop trace leader to attach your line to the drone and then any rod and reel combination will work as long as it is matched to your intended fish and has enough line for the distance of your drop plus backing in case the fish makes a long run.
For saltwater drone fishing where you may be tangling with some rather large predators, a large capacity reel spooled with 500 – 1000 yards of line is recommended. On some bait drops for sharks, you may be flying your bait 400 or more yards offshore.
Once you fly your bait to the desired location, a simple flip of the switch or pressing of a button releases your line and drops the bait. It's fairly simple but you should make a few practice runs over dry land before you venture out over the open ocean. Practice makes perfect and better safe than sorry. 😉
SwellPro Fisherman FD1 Fishing Drone Verdict:
---
The SwellPro FD1 fishing drone is great, no frills, basic fishing drone. Completely waterproof and corrosion resistant, the FD1 has been designed and build from the ground up as a dedicated fishing drone. Many, so called, fishing drones are just hobby drones that have been modified for fishing.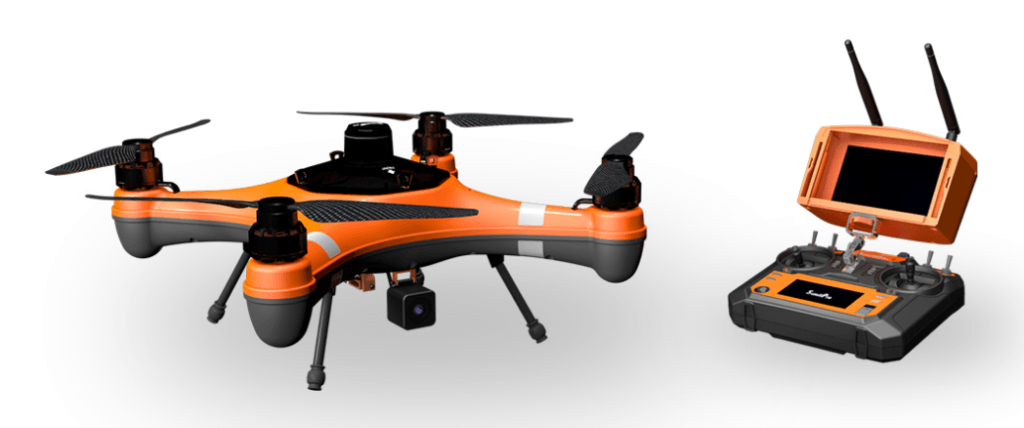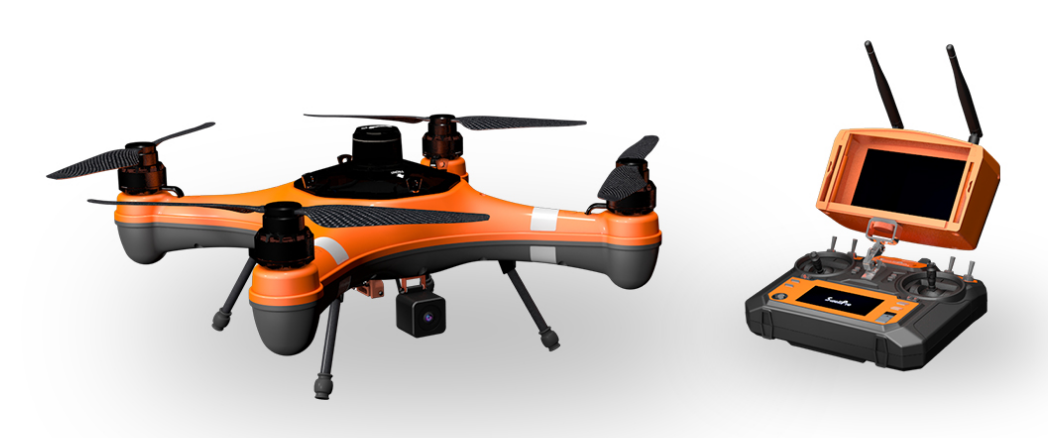 They are not waterproof or saltwater resistant. If they accidentally go for a swim, they're done. They are less expensive than the SwellPro FD1, but when it comes to drone fishing, you definitely get what you pay for. The FD1 will still be flying and fishing long after those cheaper drones have been tossed in the trash.
The Pros and Cons of the SwellPro Fisherman FD1
Pros of the SwellPro FD1
1.6 KM Effective Range
2 KG or 4.4 lb Payload Capacity
100% Waterproof and corrosion resistant
No Frills Fishing Drone
Extended Warranty Available
Price is More Budget Friendly
Cons of the SwellPro FD1
Payload Capacity Could Limit Larger Shark Baits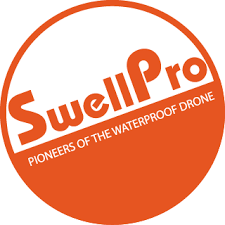 Click the button to get 5% off at urbandrones.com. Just use the coupon code: thebeachanglerdiscount at checkout.
SwellPro Fishing Drones Comparison
---
In the table below is a side by side comparison of the features and capabilities of the various SwellPro fishing done models. Which is best for you will depend on your fishing style, situation, and of course, budget. All are great options. The Splash Drones have some more advanced features and bells and whistles.
But, for most purely fishing situations, the SwellPro Fisherman FD1 fishing drone is more than adequate. It has the same flight time, effective range and payload capacity as the Splash Drone 4 at a much lower price. The Splash Drone 4 has more options and accessories including flight programming capabilities.
| | Fisherman FD1 | Splash Drone 3 | Splash Drone 4 |
| --- | --- | --- | --- |
| SwellPro Model | | | |
| Effective Range | 1.6 KM | 1.6 KM | 5 KM |
| Payload Capacity | 2 KG – 4.4 LB | 1 KG – 2.2 LB | 2 KG – 4.4 LB |
| Max Flight Time | 30 Minutes | 23 Minutes | 30 Minutes |
| Accessory Options | Limited | Multiple Cameras | Numerous |
| Price | Budget Friendly | Mid Priced | Higher Price – Most Options |
COMPARISON OF THE SWELLPRO WATERPROOF FISHING DRONE MODELS
SwellPro FD1 Frequently Asked Questions
---
What is the SwellPro FD1 fishing drone?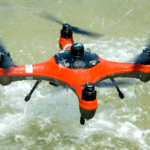 The SwellPro FD1 is a specialized drone designed for fishing. It features a waterproof design, bait release mechanism, and advanced flight controls to assist anglers in casting their lines and locating fish.
Is the SwellPro FD1 waterproof?
Yes, the SwellPro FD1 is fully waterproof. It is built to withstand water splashes, rain, and even complete submersion, making it suitable for fishing in various weather conditions and over water bodies.
How does the bait release mechanism work?
The FD1 drone has a built-in bait release mechanism that allows you to attach a fishing line with bait. You can control the release remotely using the drone's controller to drop the bait at your desired location.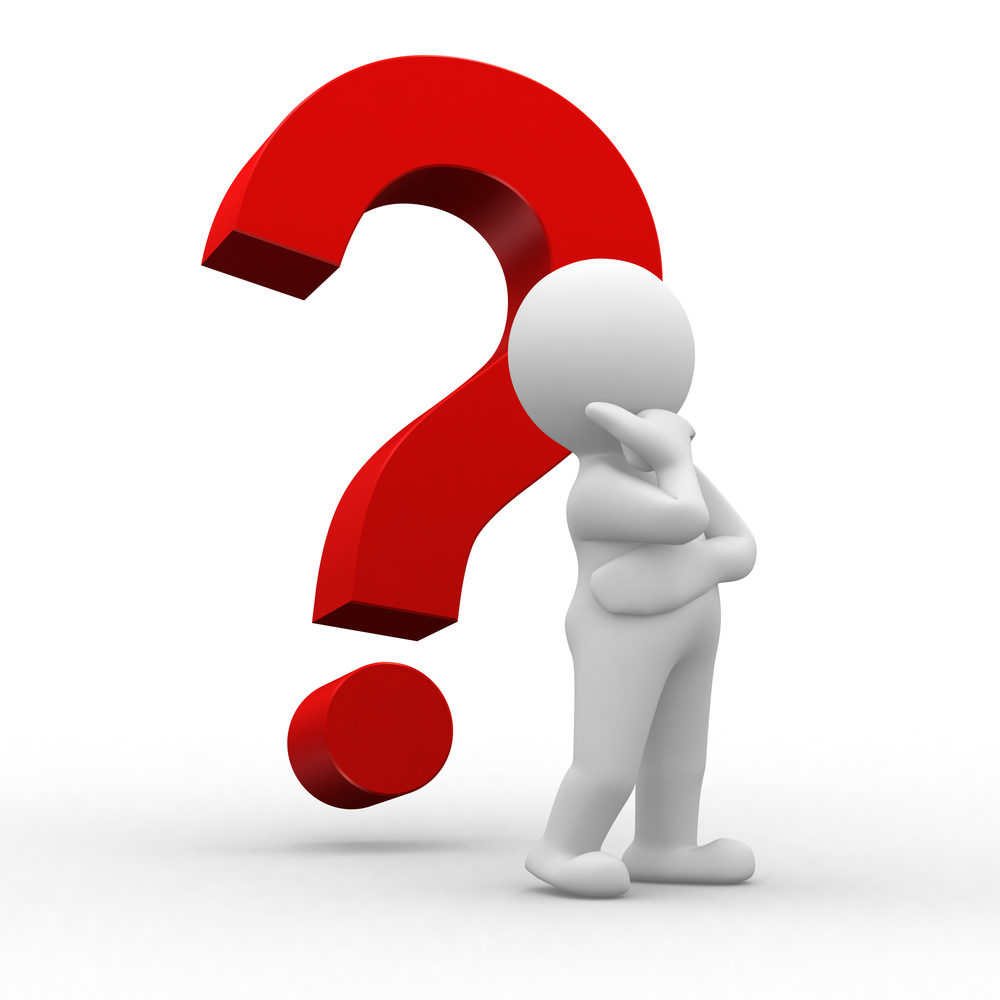 What is the maximum range of the SwellPro FD1?
The FD1 has a maximum control range of approximately 1,000 meters (1 kilometer) when there is an unobstructed line of sight between the drone and the controller.
How long does the battery of the FD1 last?
The FD1's battery provides a flight time of up to 20 minutes, depending on factors such as weather conditions, payload weight, and flight style. It is advisable to have spare batteries for longer fishing sessions.
Can the SwellPro FD1 carry a fishing line and a fishing hook?
No, the FD1 drone does not carry a fishing line or a fishing hook. It is designed to release the bait with the fishing line attached, allowing you to cast your line to the desired location. You do not fish with the drone, it merely flies your bait out instead of you casting it yourself.
Does the SwellPro FD1 have a fish finder or sonar?
No, the FD1 drone does not come with a built-in fish finder or sonar system. It primarily serves as a fishing line delivery tool and a remote-controlled fishing aid.
What type of camera does the SwellPro FD1 have?
The FD1 drone is equipped with a high-resolution 4K camera that allows you to capture stunning aerial footage while fishing. It supports both video recording and photo capture.
Is the SwellPro FD1 drone easy to fly?
Yes, the FD1 is designed with user-friendliness in mind. It features GPS-assisted flight modes, intelligent hovering, and automated takeoff and landing functions, making it suitable for both beginners and experienced drone users.
Can I use the SwellPro FD1 for purposes other than fishing?
While the FD1 is primarily designed for fishing, you can use it for general aerial photography and videography as well. It offers versatile flight controls and a high-quality camera, allowing you to capture stunning shots from the sky.
Grab a Drone and Go "Fly" Fishing
---
Drone fishing is becoming more popular every day. It is a great way to get your bait to areas that, as a land based angler, where unreachable before. And, for shark fisherman, dropping shark baits by drone can be a much safer alternative to kayaking when the seas get rough.
SwellPro has a great lineup of dedicated fishing drones from the basic SwellPro Fisherman FD1 to the most advanced in the industry, SwellPro Splash Drone 4.
Completely waterproof and saltwater resistant, the SwellPro drones are built for fishing no adapted for fishing like some of the competition. You really should try your hand at "Fly Fishing" with a drone.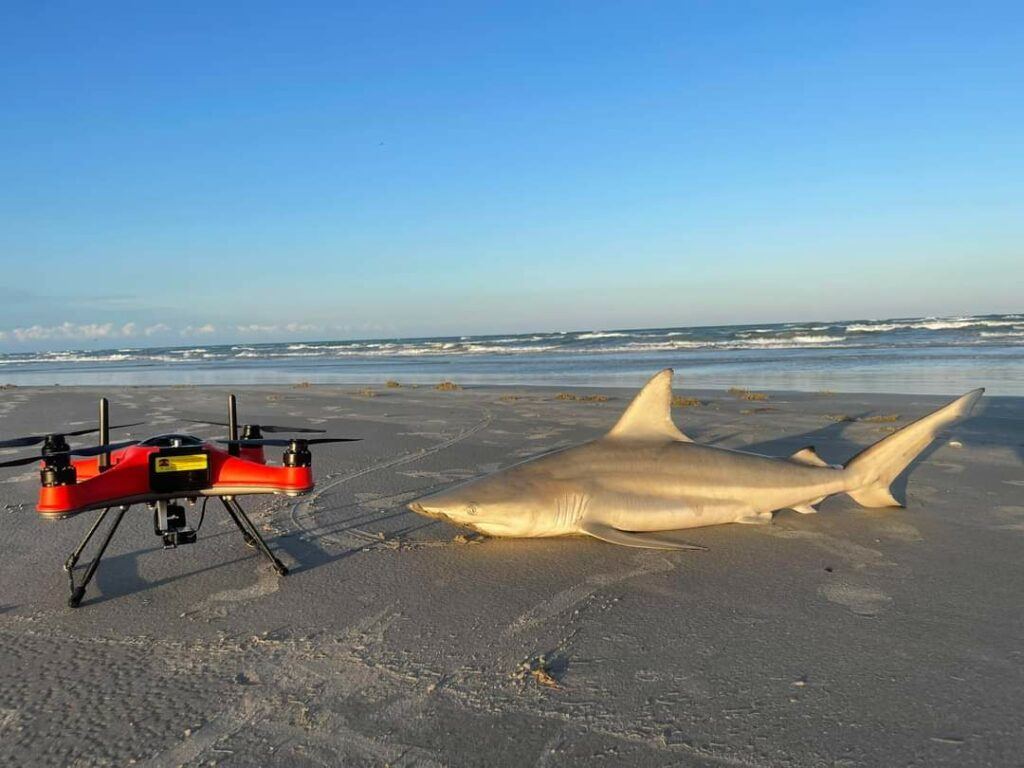 As always, stay safe, enjoy the journey and please try to leave it cleaner than you found it. If you have any comments, questions, ideas or suggestions please leave them in the comment section below and I'll get back to you asap. You can follow us on Facebook: Rex The Beach Angler, Instagram: thebeachangler7, Twitter: @AnglerBeach, and YouTube: Man Art Creations.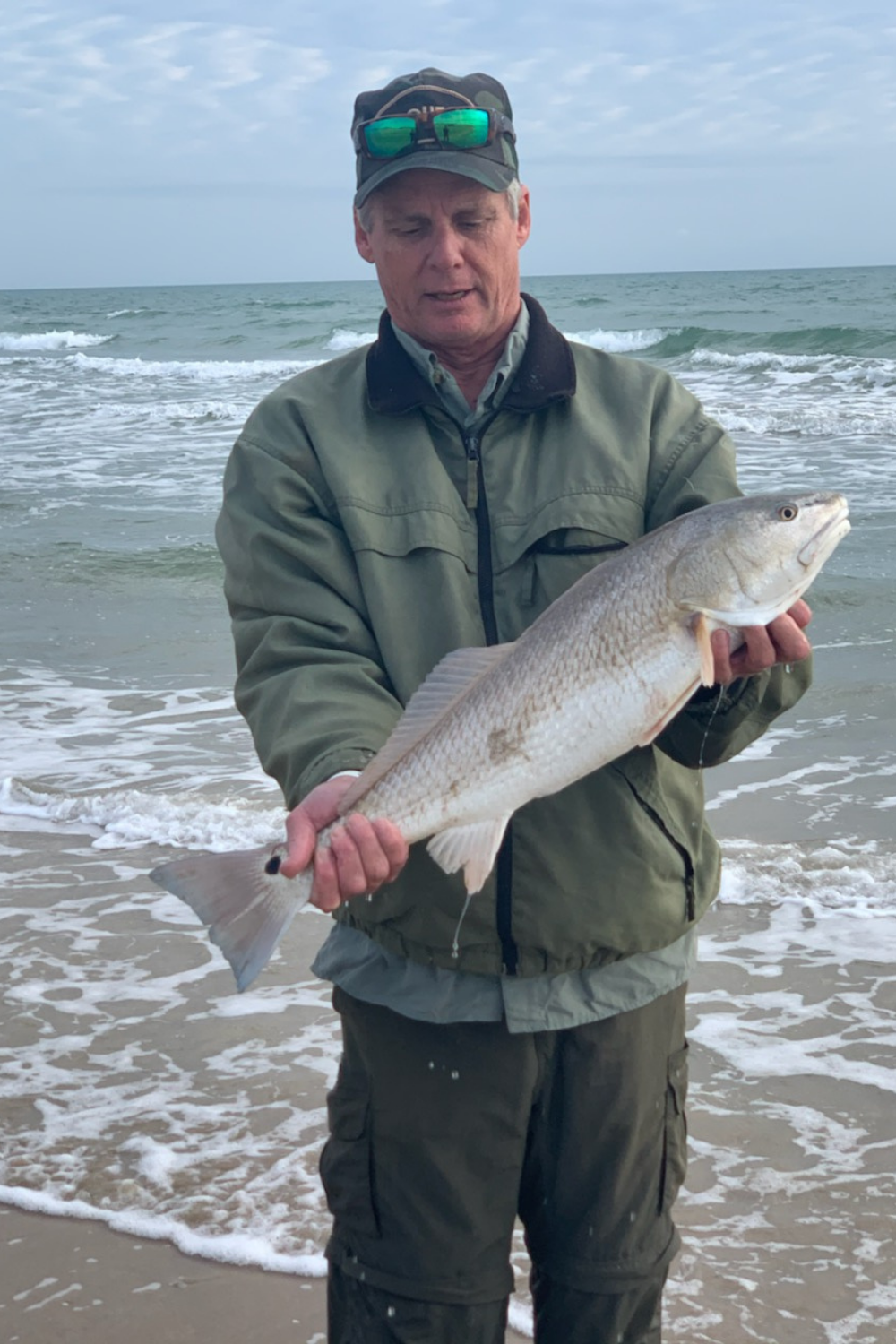 A life long surf fisherman with 50+ years of experience, I am also an avid hunter and outdoorsman. I will be sharing my passion for the outdoors with you so be prepared for hunting, fishing, camping, hiking and more. Along with gear reviews and the latest trends and innovations in the outdoor industry.