With 71 percent of the earth covered with water, and 372,000 miles of coastline, the opportunities for surf fishing are everywhere. Washington state in the Pacific Northwest is no exception. Surf fishing the Washington coast With its 157 miles of coastline and over 3000 miles of shoreline, is just one of the many angling opportunities in the Evergreen State. From fly fishing mountain streams to offshore fishing for monster halibut and lingcod, Washington has something for everybody.
I know firsthand, having lived along the Washington coast for a couple of years in my younger days, I have spent more than a few days exploring the mountains, rivers, lakes and yes, the beaches of the beautiful state of Washington. The Washington Coast boasts a unique blend of rugged beauty and exceptional fishing grounds. Surf fishing is probably not what first comes to mind when you think of fishing Washington state.
 But, If you're a surf fishing enthusiast seeking a new adventure, look no further than the Washington Coast. With its diverse marine ecosystem and abundant fish species, including salmon, halibut, lingcod, and surf perch, the Washington Coast offers an angler's paradise for surf fishing enthusiasts too.
Come along, as we dive into the world of surf fishing the Washington Coast, including the tips, techniques, gear, and best locations to plan your surf fishing adventure.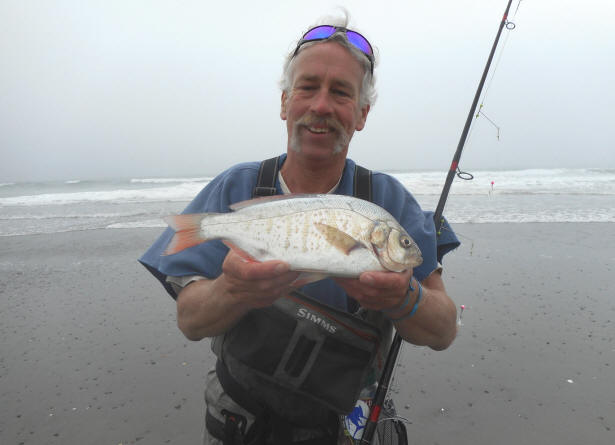 Surf Fishing the Washington Coast
Surf fishing is an exciting and unique type of fishing that allows anglers to cast their lines directly from the shoreline into the surf. No need for expensive boats just some beach access, fishing gear, bait, and cooperative fish. The Washington Coast, with its breathtaking landscapes and abundant marine life, offers an excellent opportunity for surf fishing.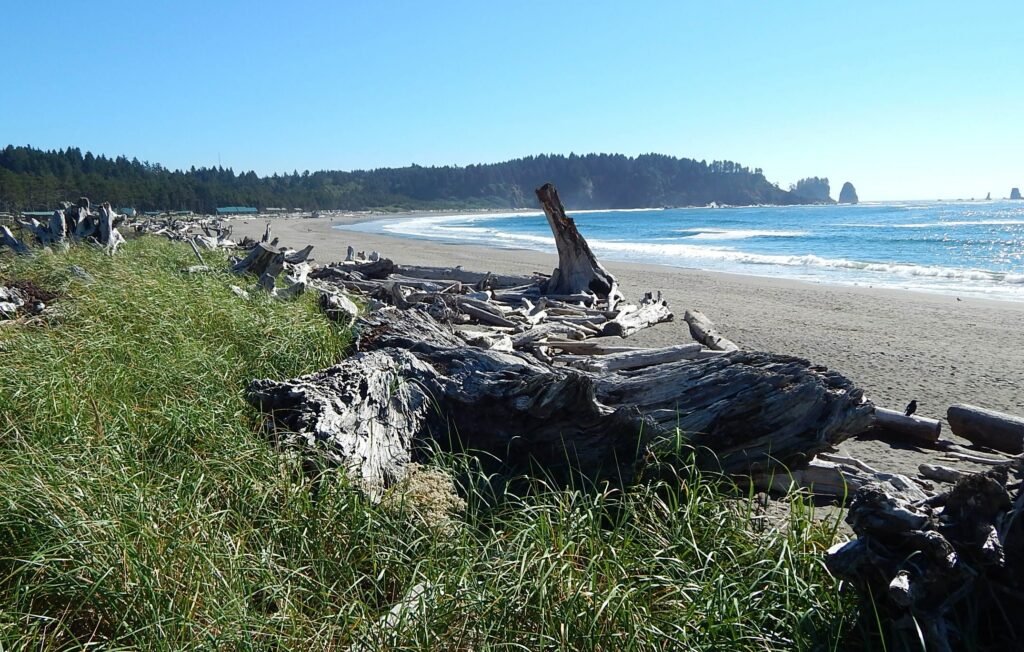 The Washington coastline is broken into two halves'. The northern half of the coast has true wilderness without roads or any development.
Beach hiking in this area offers some of the most scenic hiking on the pacific coast with one to three day hiking trips. This northern coast is part of Olympic National Park. If you want to surf fish this area, you will have to pack your gear in.
Most folks visit the southern Washington coast to do the tourist thing, see some sights and take some pictures. The most popular cities are Ocean Shores and Westport for people out of Seattle, with the Long Beach and the Long Beach Peninsula drawing Seattle & Portland residents. Both areas offer surf fishing access for a variety of gamefish. Whether you're an experienced angler or a novice seeking to cast your first line into the ocean, the Washington Coast offers endless opportunities for adventure.
How Do You Get There?
From Seattle Washington, head south on the I5 for 70 miles to Olympia, then west to Aberdeen. From there you will head northwest if you are headed to Ocean shores and beaches north.
Or, southwest if headed to Westport. And, south on HWY 101 to get to the Long Beach area.
From Portland Oregon to the south, I would recommend taking US 26 over to HWY 101 and then heading north along the coast to Long Beach or further points north. The drive is awesome and worth the trip by itself.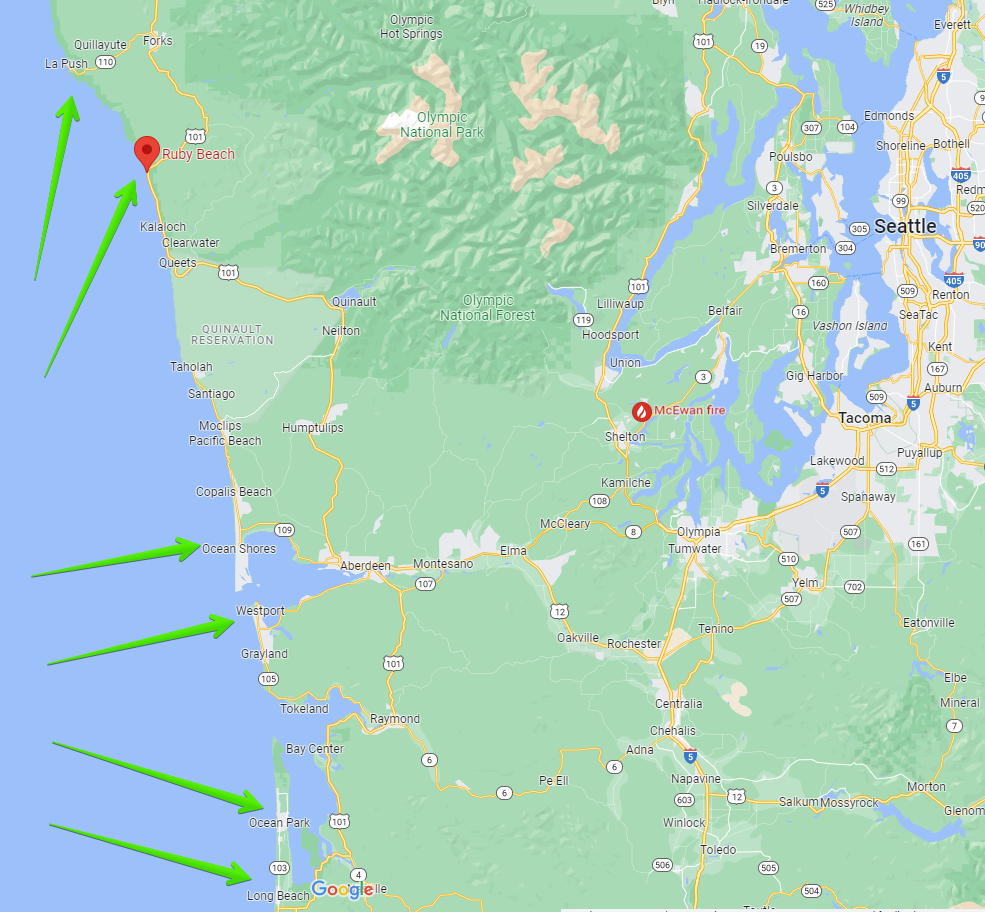 What Can You Catch Surf Fishing the Washington Coast?
The Washington Coast is home to a diverse range of gamefish that can be targeted through surf fishing or shore fishing. Chinook salmon, coho salmon, pink salmon, surf perch, lingcod, and halibut, are some of the most popular gamefish that can be caught under the right conditions.
Each species has its own habitat preferences and seasonal availability. Researching the behavior and feeding patterns of these fish will assist you in selecting the right locations, bait, and fishing techniques for a successful surf fishing trip. Be sure to check with the locals like local online fishing forums and fishing reports.
Local bait and tackle shops are always a good source of current information. And, visit with the local fishermen, they might not give your their best spots but most will help you with some good general information.
Another good options is to hire a local guide for a day. You will learn a ton in a short period of time, and most likely come home with some fresh fish.
Best Time and Seasons for Surf Fishing the Washington Coast
To increase your chances of a successful surf fishing trip, it's crucial to understand the best time and season for fishing along the Washington Coast. The prime surf fishing season typically extends from late spring to early fall when fish species such as salmon, surf perch, and lingcod migrate closer to the shore. Early mornings and evenings tend to be the most productive times of the day, as fish are more active during these periods.
Exploring the Best Spots for Surf Fishing the Washington Coast
The Washington Coast boasts numerous fishing spots that cater to surf anglers. Some popular locations include Ocean Shores, Long Beach Peninsula, La Push, and Westport. When selecting a fishing spot, consider factors such as accessibility, proximity to parking areas, and the presence of underwater structures that attract fish. Online resources, local fishing forums, and advice from experienced anglers can help you identify the best spots for surf fishing along the Washington Coast.
With over 50 miles of coastline, Grays Harbor County offers plenty of beach access with countless opportunities to enjoy some surf fishing. Or, just breathe in the fresh salt air, relax to the sound of the waves, and observe a sunset from across the horizon. Here are some of the more popular beaches for surf fishing the coast of Washington.
Ruby Beach: Nestled within Olympic National Park, Ruby Beach is a prime location for surf fishing the Washington Coast.
Its picturesque coastline provides opportunities to reel in salmon, sea-run cutthroat trout, and surfperch.
Don't forget to check the fishing regulations and obtain the necessary permits before heading out.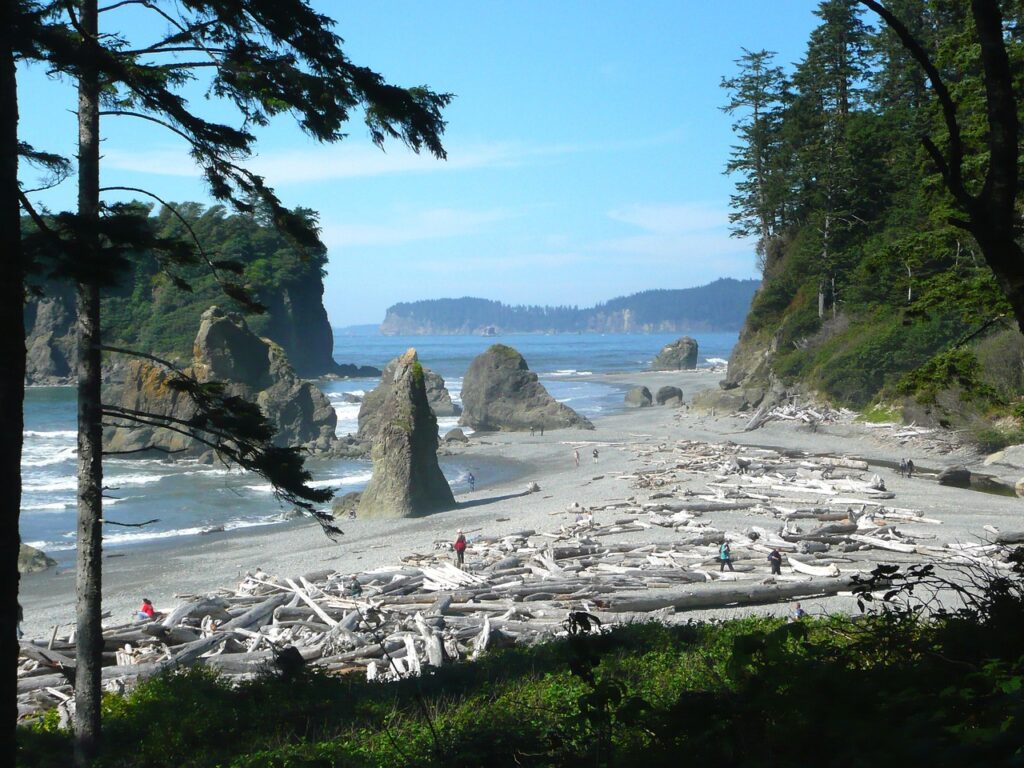 Long Beach: As the longest drivable natural beach in the United States, Long Beach is a haven for surf fishing enthusiasts. With its gently sloping sandy shores and excellent accessibility, this spot attracts both locals and visitors alike. Keep an eye out for migratory species such as coho salmon and steelhead.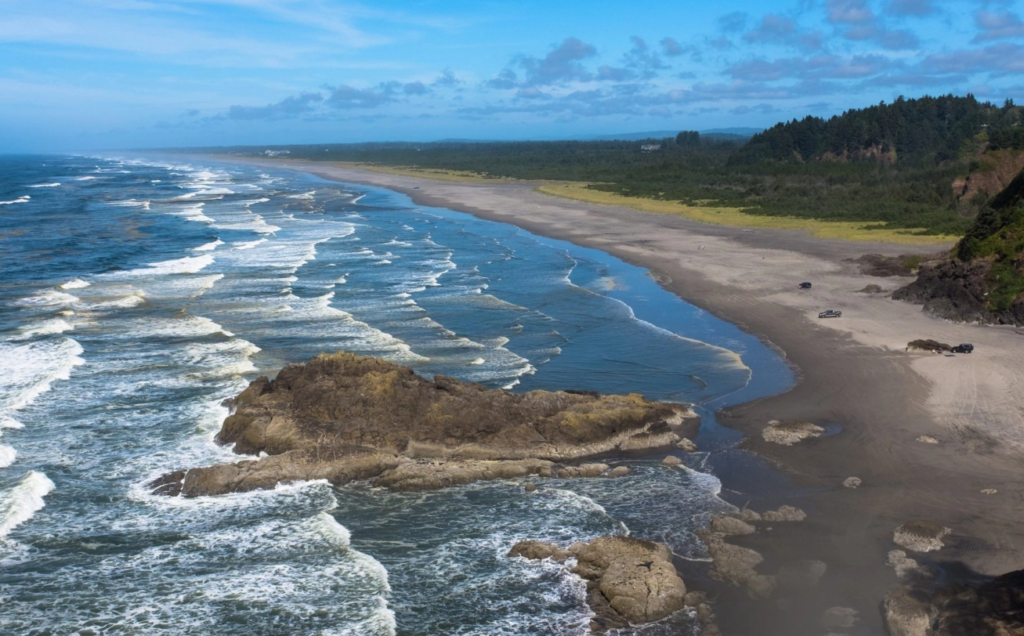 La Push: Located in the Quileute Indian Reservation, La Push is renowned for its world-class fishing.
This area offers a wide range of fishing opportunities, including surf fishing, river fishing, and even charter boat fishing. If you're aiming for trophy-sized fish like Chinook salmon or halibut, La Push is the place to be.
Ocean Shores: The best surf fishing, in the Ocean Shores area, can be found near North Jetty or Damon Point. The Damon Point State Park is also the best place to go for some fabulous crabbing. The Pacific Northwest is known for Dungeness Crabs. Think Blue Crab but 3 to 4 times the size.
Westport: Miles of beach and nearby jetties await surfperch diehards by the small town of Westport, WA. The expanse of flat sand makes it more challenging to pin point the schools of surfperch here. Hit the beach at low tide to find large depressions and channels in the sand that harbor feeding fish once the breakers come in with the tide. Then come back and fish those spots at the top of high tide.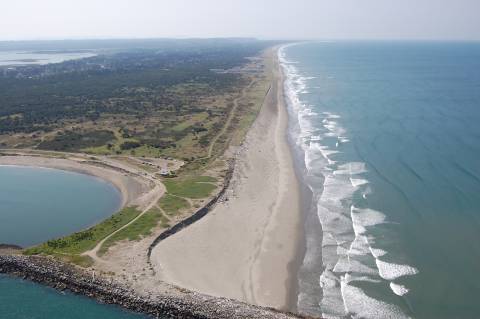 If you are having trouble locating perch, keep moving and casting until you find them. The beaches of Westport Light State Park are another good bet (Discover Pass required).
Try fishing adjacent to the jetties. Besides surfperch, you may also reel in lingcod, sea bass and other species that call the Pacific home.
Roosevelt Beach offers public access and you can drive your vehicle right out onto the sand for an enjoyable day with family and friends. This is a quieter beach with towering cliffs lined with evergreen trees, which makes a beautiful backdrop for a day of surf fishing and connecting with nature.
Washington Coast Local Information Sources:
Fishing and Fishing Reports
Things to Do and Places to Stay
Essential Gear for Surf Fishing the Washington Coast
Before heading out to the Washington Coast for surf fishing, it's essential to have the right gear and equipment. A sturdy surf fishing rod, typically ranging between 9 to 12 feet in length, is necessary for casting your line beyond the breaking waves. Pair your rod with a high-quality spinning reel capable of handling the corrosive saltwater environment.
Other essential items include fishing line, leaders, hooks, sinkers, pliers, bait, and a tackle box to keep everything organized.
Here's a list of essential equipment to ensure a successful and enjoyable fishing experience on the Washington Coast: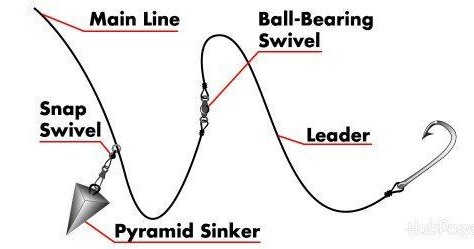 Surf Rod: Invest in a sturdy and reliable surf rod designed for long-distance casting. Look for a rod with a length between 10 and 12 feet to help you reach those choice fishing spots beyond the breaking waves.
Spinning Reel: Pair your surf rod with a high-quality spinning reel capable of holding sufficient line, 200 yds or more, and providing smooth drag. Look for a reel with corrosion-resistant materials to withstand the harsh coastal environment.
Tackle and Baits: Pack a variety of tackle options, including pyramid sinkers, hooks, and swivels. For bait, consider using sandworms, shrimp, clams, mussels, and cut bait such as herring or anchovies. Artificial lures like spoons, jigs, and soft plastic swimbaits can also be effective in drawing strikes. Experimenting with different bait and lure combinations will help you determine what works best for the prevailing conditions. Check with the local bait shops for what bait and lures are producing the best for the fish you're chasing.
Essential Surf Fishing Gear:
Waders or Hip Boots: The water of the Pacific ocean along the coast of Washington are COLD. Not like the warm Gulf of Mexico waters I'm used to. You will wan to stay dry, warm, and comfortable by investing in a pair of waterproof waders or hip boots. These will protect you from the chilly waters and allow you to wade deeper to cast farther out from the beach.
Tackle Box: Keep your gear organized and easily accessible with a tackle box. Include essentials such as pliers, line clippers, extra hooks and sinkers, and filet knife.
Tips and Techniques for Surf Fishing the Washington Coast
Casting a line from the surf is incredibly enjoyable. There are some considerations for gear and tactics that are unique for the conditions you'll face when surf fishing. Mastering proper casting techniques is one of the essentials for surf fishing success. The overhead cast, also known as the off-the-ground cast, is a common technique used by surf anglers. It involves smoothly casting your line over your shoulder and releasing it at the top of the cast to achieve maximum distance.
Practicing your casting technique in open areas before heading to the shoreline will improve your accuracy and help prevent unnecessary backlashes. Here are some more tried-and-true techniques to help you master the art of surf fishing on the Washington Coast:
Reading the Water: Before casting your line, take a moment to observe the water. Look for areas where the waves break and create a foam line, as these spots often indicate the presence of shallower water, like points and sandbars, cuts or breaks in these sandbars, as well as the deeper troughs between them, are prime surf fishing locations.
Look for Structure: Fish associate to structure and along the Washington coast you will find rocky areas in addition to your typical troughs, cuts and sandbars.
Casting Technique: Master the art of long-distance casting by using a smooth, controlled motion. Aim for the outer edges of sandbars and cuts, where predators like to lurk in search of prey.
Timing is Everything: Plan your surf fishing trips during high tide or during the first few hours of the incoming tide. Fish are more active during these times as they move closer to the shore to feed. Tides and currents play a crucial role in surf fishing. Learning to read and understand tidal charts will give you an advantage in predicting when fish are more likely to be feeding. The ideal time to fish is often during the incoming or outgoing tide, as it stirs up baitfish and other organisms, attracting larger predatory fish. It's important to exercise caution and avoid fishing in strong rip currents or during extreme tidal conditions.
Stay Mobile: Don't be afraid to move around until you find fish. Surf fishing often requires exploration and adaptability to locate the hotspots.
Patience and Persistence: Surf fishing is a waiting game, and sometimes it takes time for the fish to bite. Be patient, stay alert, and keep experimenting with different baits and techniques until you find the winning combination.
Surf Fishing Safety Precautions and Regulations
When surf fishing the Washington Coast, it's crucial to prioritize safety and adhere to fishing regulations. Always check the local regulations regarding bag limits, size restrictions, and seasonal closures. Before heading out with your surf rod and fishing tackle, a fishing license is needed that can be purchased for the day. Washington Department of Fish and Wildlife is a great place to start to purchase a fishing license online as well as access updated regulations, instructional videos and resources of where to go fishing.
Wear appropriate clothing and footwear, as the shoreline can be slippery and uneven and the water is cold. It's advisable to fish with a buddy and inform someone about your fishing plans. Carry basic first aid supplies and be mindful of changing weather conditions to ensure a safe and enjoyable experience. And, if you are going to be wading in the surf, it is always advisable to wear a Life Jacket (PFD).
Conservation Efforts and Responsible Fishing
As stewards of the environment, it is our responsibility to protect and conserve the natural resources we enjoy. Practice catch and release practices whenever possible, handle fish with care, minimize handling time, and use appropriate tools to safely remove hooks. Properly releasing fish back into the water ensures their survival and allows others to enjoy the thrill of catching them in the future.
In addition, please dispose of trash (yours and others) properly, minimize your impact on the environment, and try to leave the beach cleaner than you found it. By following common sense sustainable fishing practices, we can preserve the beauty and diversity of the Washington Coast for future generations.
Other Activities on the Washington Coast
The Washington coast and the Olympic Peninsula offer a wide range of activities, besides surf fishing 😉 , The Olympic National Park with its more than 1 million acres is home to numerous hiking trails, camping areas, and the famous Hoh Rain Forest.
The Olympic Peninsula is also home to dozens of towns offering easy access to outdoor recreation.
The quaint seaside town of Port Townsend is home to Victorian architecture, art galleries, and great restaurants.
In Port Angeles, you can explore Native American culture at the Elwha Klallam Heritage Center.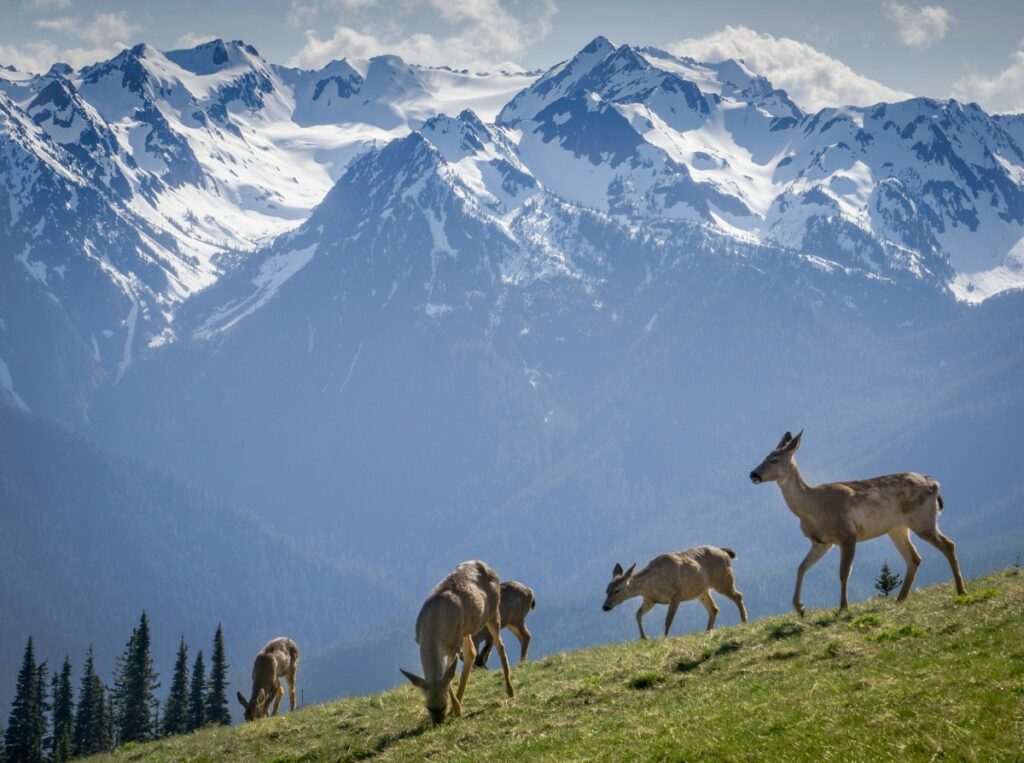 The Olympic Peninsula is home to many native American tribal communities with rich histories and vibrant cultures. And if you are a history buff, you won't want to miss the Fort Worden Historical State Park and Fort Flagler Historical State Park. Both of which can be found just a short distance from Port Townsend.
There is no shortage of things to do on the Olympic Peninsula. From hiking, camping, fishing, sightseeing, to rivers, lakes, mountains, forests and beaches, you won't be bored on the Washington coast.
For More Information Visit: stateofwatourism.com
Surf Fishing the Washington Coast Frequently Asked Questions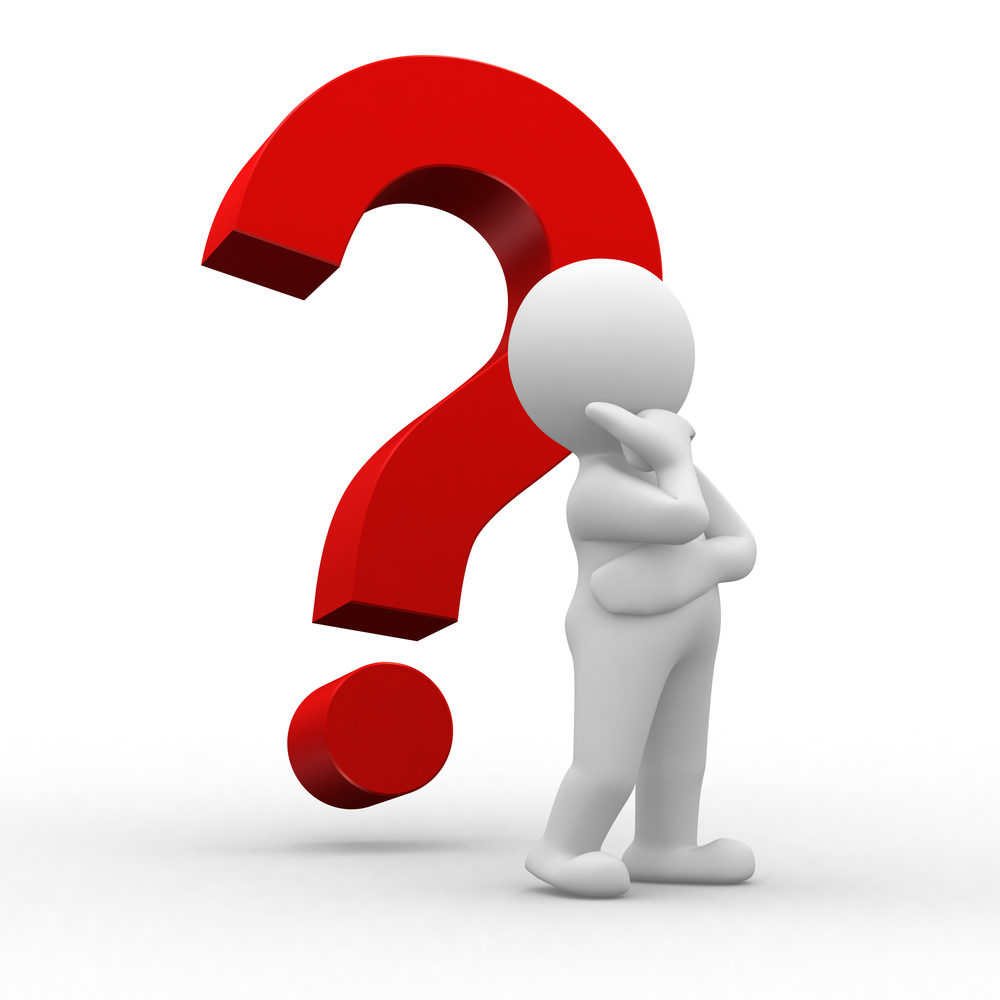 What is the best time of year for surf fishing on the Washington Coast?
The best time for surf fishing on the Washington Coast is typically during the spring and fall seasons. These periods coincide with the migration of various fish species, such as salmon and steelhead, which are highly sought after by anglers.
Do I need a fishing license to surf fish on the Washington Coast?
Yes, a valid Washington State fishing license is required to engage in surf fishing or any other form of recreational fishing on the Washington Coast. Make sure to familiarize yourself with the fishing regulations and obtain the necessary permits before casting your line. Check with the Washington Fish and Wildlife Commission for the latest rules, regulations, and license requirements
Can I clean and cook my catch on the beach?
It is important to note that regulations regarding cleaning and cooking your catch on the beach vary depending on the specific location. Some areas may have restrictions or guidelines in place to preserve the natural ecosystem. Always check the local regulations and respect the environment when enjoying your fresh catch.
Are there any restrictions on the size and bag limits for fish caught on the Washington Coast?
Yes, there are specific size and bag limits in place to protect the fish populations and ensure sustainable fishing practices. These limits may vary depending on the species you are targeting. Familiarize yourself with the current regulations and adhere to the guidelines to contribute to the conservation efforts. In most cases, yes. However, there are regulations regarding bag limits, size restrictions, and seasonal closures for certain species. It's important to check the local fishing regulations to ensure compliance.
What other outdoor activities can I enjoy while surf fishing on the Washington Coast?
Surf fishing on the Washington Coast opens up a world of outdoor opportunities. When you're not casting your line, take advantage of the stunning coastal scenery by exploring nearby hiking trails, beachcombing for seashells, or simply relaxing on the sandy shores. The Washington Coast offers a myriad of experiences for nature enthusiasts.
Are there any specific safety considerations for surf fishing on the Washington Coast?
When engaging in surf fishing on the Washington Coast, it's essential to prioritize safety. Be mindful of the ocean conditions, including tides and currents, and never turn your back on the waves. Stay aware of your surroundings and equip yourself with proper safety gear, such as a life jacket, if necessary. Wear appropriate clothing and footwear, be mindful of changing weather conditions, and avoid fishing in areas with strong rip currents. It's also advisable to fish with a buddy and inform someone about your fishing plans.
Can I use live bait for surf fishing on the Washington Coast?
Yes, live bait such as sand shrimp, clams, and mussels can be highly effective for attracting fish. However, be sure to adhere to local regulations regarding bait collection and use only legal and sustainable options.
Surf Fishing the Washington Coast: Final Thoughts.
Surf fishing the Washington Coast offers an exciting and exhilarating experience for anglers of all skill levels that combines the joys of angling with the breathtaking beauty of the Pacific Northwest. With its diverse fish species, stunning coastline, and accessible fishing spots, the Washington Coast offers a haven for both seasoned and novice surf anglers alike.
If you're planning a trip to Washington state, take a drive out to the Olympic Peninsula, check out the surf fishing opportunities, and visit the charming coastal towns. The Washington coastal region has much to offer. By understanding the best fishing times, selecting the right gear, using these tips and techniques, and exploring the best surf fishing spots, you can increase your chances of a successful and fun surf fishing trip.
Remember to prioritize safety, follow the local regulations, and practice the principles of conservation to ensure the longevity of this cherished fishery.
So, pack your bags, grab your gear and embark on an unforgettable fishing experience that will leave you with stories to tell for years to come, surf fishing the Washington Coast!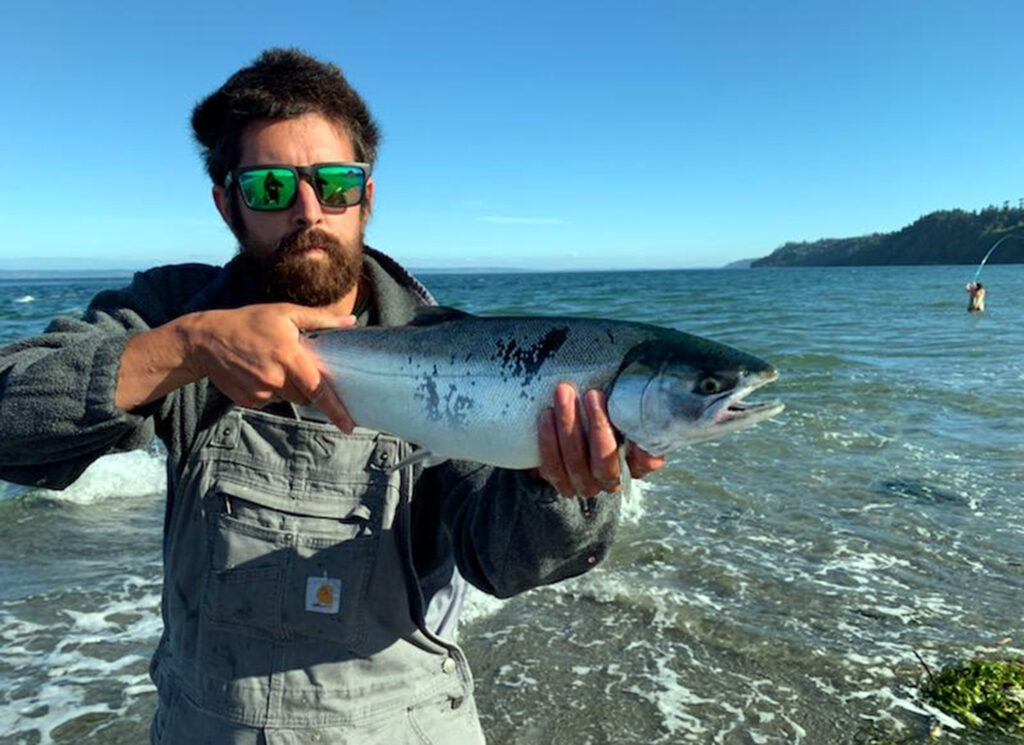 As always, stay safe, enjoy the journey and please try to leave it cleaner than you found it. If you have any comments, questions, ideas or suggestions please leave them in the comment section below and I'll get back to you asap. You can follow us on Facebook: Rex The Beach Angler, Instagram: thebeachangler7, Twitter: @AnglerBeach, and YouTube: Man Art Creations.
P.S. – Thanks so much for checking out our blog we really appreciate it. Just so you know, we may receive a commission if you click on some of the links that appear on our site. This helps us keep our content free and up-to-date for everyone. We appreciate your support!