Welcome to thebeachangler.com, your go-to source for all things surf fishing and the great outdoors! If you're an avid angler or a curious explorer, you're in for a treat as we embark on an exciting journey to uncover the wonders of surf fishing the picturesque New Jersey coast. For many avid anglers, surf fishing in New Jersey is more than a hobby; it's a way of life. The ocean becomes a sanctuary, a place of solace and rejuvenation where worries ebb away with the tide.
Surf fishing is not just an individual pursuit; it's an opportunity to create lasting memories with loved ones. Inviting family and friends to join you on a surf fishing adventure adds an extra layer of joy and bonding. Teaching young anglers to cast their lines and feel the anticipation, the thrill of a catch, and the connection with nature create a profound sense of fulfillment. Whether it's the pursuit of trophy fish or simply relishing the serenity of the shoreline, surf fishing becomes an integral part of their identity and creates moments that will be cherished for years to come.
Surf Fishing in New Jersey
Surf fishing, the art of casting lines from the shoreline into the ocean's waves, has long captivated the hearts of anglers in New Jersey.
With 141 miles of diverse shorelines stretching from Sandy Hook to Cape May, and abundant marine life, New Jersey offers a surf fishing experience like no other.
The Jersey Shore is one of the most popular places for surf fishing in the US whether you're a seasoned pro or a novice with a fishing rod.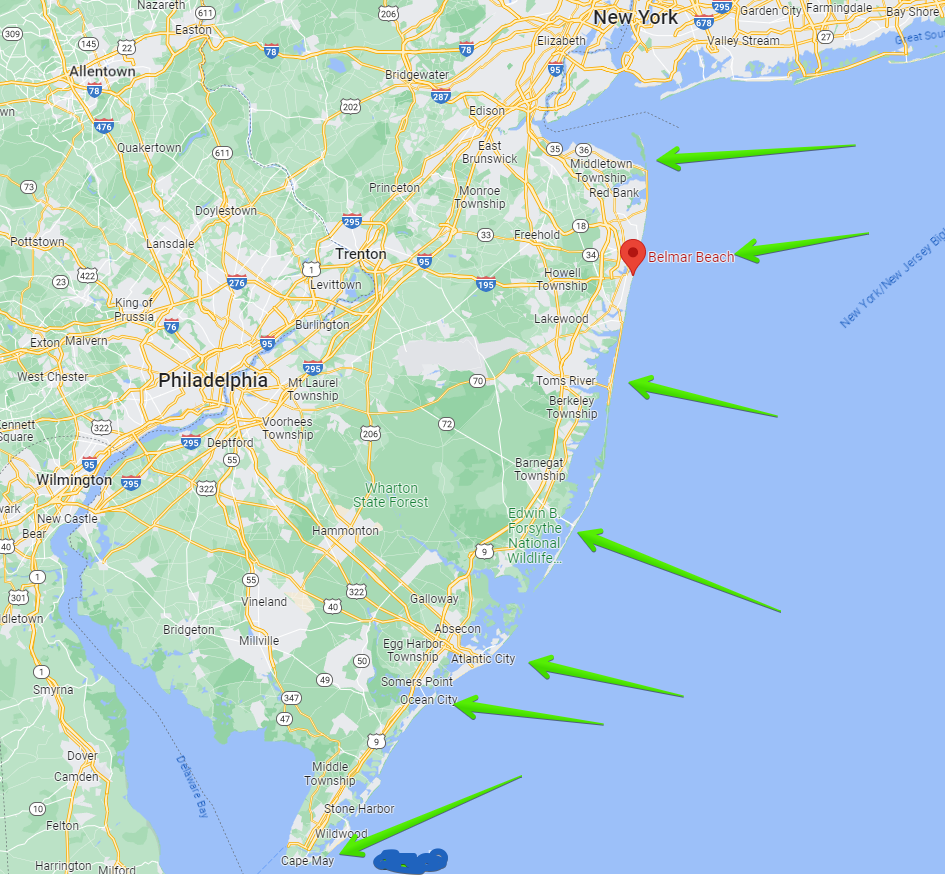 Whether one prefers sandy beaches, rocky jetties, or the backdrop of a lighthouse, anglers will find opportunities aplenty for fishing from shore in the Garden State. From the exhilarating tug of a striped bass to the acrobatic leaps of bluefish, surf fishing in New Jersey promises unforgettable surf fishing adventures.
Getting Started: Essential Gear and Tackle
Surf fishing in New Jersey is somewhat of a pastime in this state. There are miles of coastline and plenty of hotspots to try out. Whether you are fishing from the beach or on one of the many piers, making sure you have the proper surf fishing equipment is always essential. So, before setting foot on the sands, let's ensure you're properly geared up for your surf fishing expedition.
Surf Rod and Reel: Invest in a sturdy surf casting rod paired with a reliable reel, spooled with high-quality fishing line. A medium-heavy action 10 – 12ft for casting natural baits and rigs, an 8 – 9 ft rod for tossing artificials. A saltwater rated, high capacity spinning reel, with a strong durable drag system, will give you maximum casting distance and less trouble with backlashes. Although, there are some great casting conventional reels from the folks at Daiwa and Okuma if you prefer.

Line: braided line to withstand the corrosive saltwater environment and pair it with a fluorocarbon leader for stealthy presentations. Check your drag when using braid, there is no stretch and a sudden strike on a locked drag can do some serious damage to your gear.
Terminal tackle: like sinkers, swivels, and hooks are essential. Sinkers for surf fishing are designed to dig into the sand to hold your baits in place against the waves and currents. Circle hooks are preferred as they typically lodge in the corner of the fishes mouth making it much easier to practice catch and release with minimal harm to the fish.
Surf rigs: Rigs, or leaders, for surf fishing are of three main types: the carolina rig, the fish finder rig, or the pompano (double drop) rig, and variations of these. If you will be targeting bluefish, or other toothy critters, your rigs will need to be made of wire or cable. A short length of wire leader, when fishing with artificials, will save you time and money by reducing cutoffs from sharp toothed gamefish.
Bait and Lures: Carry a variety of baits and lures suited for the target species, fresh clams, squid, and cut bait work wonders in the New Jersey surf, while artificial lures like bucktails, soft plastics, crank baits and poppers can catch a variety of species.
Don't forget to pack extras like a comfortable fishing chair, rod holders, tackle box, pliers, filet knife and a trusty cooler to keep your catch fresh. And, check with the local bait & tackle shops, online fishing forums, and local anglers for what gear and baits they recommend for surf fishing in New Jersey.
Local New Jersey Surf Fishing Information:
njfishing.com
njwoodsandwater.com
njfishfinder.com
njsaltwaterfisherman.com
fishinglbi.com
Surf Fishing in New Jersey: Choosing the Right Location
New Jersey boasts a varied coastline, surf anglers are spoiled for choice when it comes to fishing spots. From bustling beaches to serene inlets, each location offers unique opportunities. Consider factors such as tide changes, underwater structures, and the presence of baitfish when selecting your fishing spot. Certain spots like Island Beach State Park and Sandy Hook are renowned for their surf fishing potential and abundant fish populations.
In the northern region, explore the sandy stretches of Sandy Hook, known for its striped bass and bluefish action. Head to Long Island Beach in central New Jersey for fluke and weakfish, and further south, Cape May is a haven for anglers targeting bluefish and kingfish. Each beach area presents a blend of challenges and rewards, making your fishing experience diverse and exciting.
The iconic Barnegat Light area, with its picturesque lighthouse backdrop, is a favored spot for striped bass enthusiasts. For bluefish action, head to Island Beach State Park, where the relentless surf matches the fish's ferocity. If fluke is your quarry, consider Cape May's tranquil shoreline, renowned for its abundant flounder population.
New Jersey offers some fantastic surf fishing locations for anglers to enjoy. While this list is by no means exhaustive, here's a list of some of the top surf fishing spots, along with brief descriptions, for those who wish to try their hand at Jersey Shore surf fishing.
Belmar Beach, New Jersey
With plenty of walkable jetties and coastlines, Belmar, New Jersey is a hotbed for sport fishing. On the north end of Belmar is snake river inlet. This inlet is the perfect spot for surf fishing! It seems like there always are plenty of trophy fish just waiting to be plucked out of the water!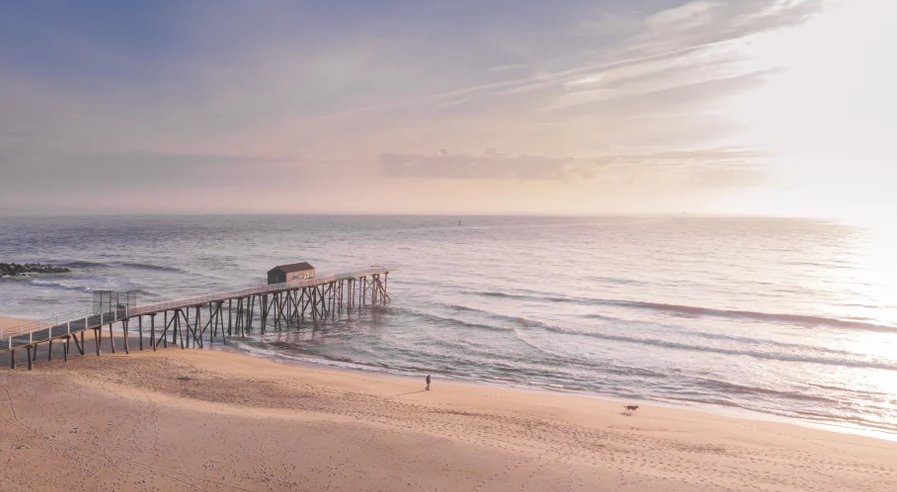 Most surf anglers tend to start up North at the Shark River Inlet and work their way south towards Sea Grit. Night time is also a really great time for surf fishing the Belmar area as well. There tend to be fewer people out on the waters and the big fish are known to be more populated in the area when the sun goes down.
Sandy Hook, New Jersey
Seven miles of pristine beach make this a desirable area in the northern part of the state Sandy Hook offers excellent surf fishing opportunities. Bordered by the Atlantic on the east and Sandy Hook Bay on the west, the spot where the currents meet is dubbed "The Rip" and is a great location to catch striped bass and bluefish.
You do need a permit to fish there, but the prices are reasonable. They offer day passes during the busy seasons like Labor Day weekend, but also offer a year long permit for $50. The area is known for its diverse fishing options and beautiful natural surroundings. Striper season usually begins in April/May. Night time, with its less crowded beaches, seems to be a good time to try if you want to catch a big fish.
Barnegat Lighthouse State Park, New Jersey
Located on Long Beach Island, Barnegat Light is a hotspot for surf fishing enthusiasts. One of 13 active lighthouses in the state, Barnegat Light is located at the northern tip of Long Beach Island.
The location is great for surf fishing whether you choose the productive jetty, striped bass-rich town beaches or bayside area with public bulkhead.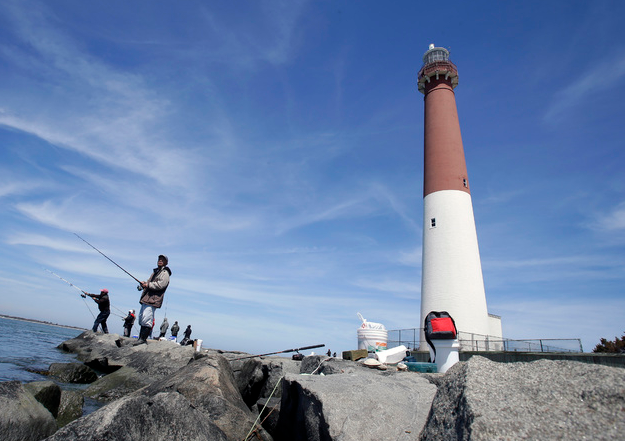 The south jetty contains a walkway and handrails to allow easier access for disabled anglers. Jetties create structure for bait and fish to gather, increasing your chances of catching striped bass, fluke, bluefish, and other species.
Island Beach State Park, New Jersey
Arguably the best place in not just New Jersey, but the entire Atlantic coast for surf fishing! Island Beach State Park is long with perfect undeveloped barrier islands and sand bars galore. This park boasts roughly 10 miles of pristine shoreline between the Atlantic and Barnegat Bay, making it one of the best surf fishing destinations in New Jersey. The park requires a permit for surf fishing, so be sure to check the regulations beforehand.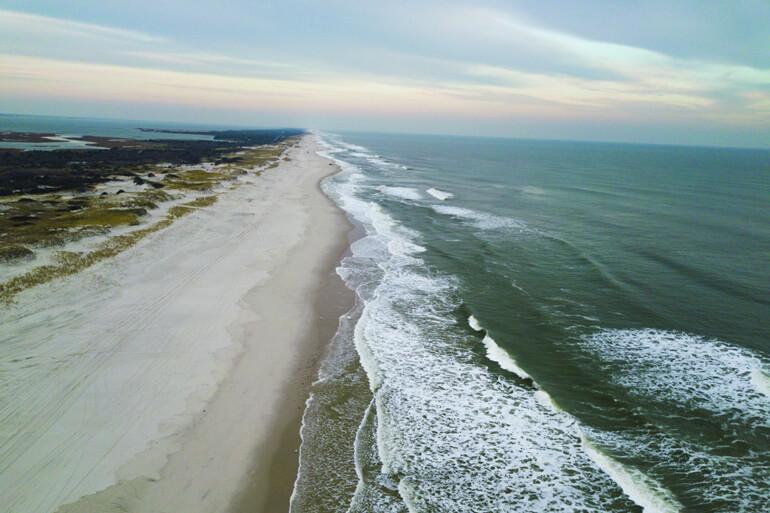 However, You are not required to have a license to fish here so anybody with any skill level can dip their lines in the water. And, finding trophy fish don't seem to be a problem here.
There's a long history of people pulling out massive fish like a 55-pound striped bass back in 2009. Striped bass, bluefish, fluke, weakfish and kingfish are all common catches in the summer months.
With most of the park open to the public year round, this is a classic place to begin an epic adventure of surf fishing in New Jersey!
Ocean City Beach, New Jersey
From sport fishing to recreational outings, there's a lot of year-round action in Ocean City. In addition to dropping a line from the 635-ft on-ocean fishing pier, surfcast the north and south ends of the municipal beach, visit the 5th Street jetty and be sure to head over to Corson's Inlet State Park – where the Rush Chattin Bridge was specifically created for saltwater anglers.
The best time to fish in Ocean City, New Jersey is from May to September when the bite is hottest for striped bass, weakfish, flounder, marlin, tuna, sharks, kingfish, and bluefish. Winter is the worst time of year to fish these waters. July through early October is the best season for local bluefish.
Cape May, New Jersey
Located just across Delaware Bay from Rehoboath Beach Delaware, and famous for its Victorian charm, Cape May is renowned among surf anglers. The Miles of beaches and accessible jetties around the peninsula provide access to prime fishing grounds, make finding a good spot for surf fishing easy. Where you can catch flounder, kingfish, black drum, and migratory species like striped bass and bluefish. And, according to locals, the stripers aren't "keepers" unless they measure 28 inches or longer.
The best time to go surf fishing in Cape May is evening and nighttime during the summer months, because the beaches are generally packed with families and sun bathers, which gives little room for fishing.
Generally speaking, the evenings and nights tend to be better for fishing regardless of the season so it's best to spend your days relaxing before gearing up for an evening of fishing.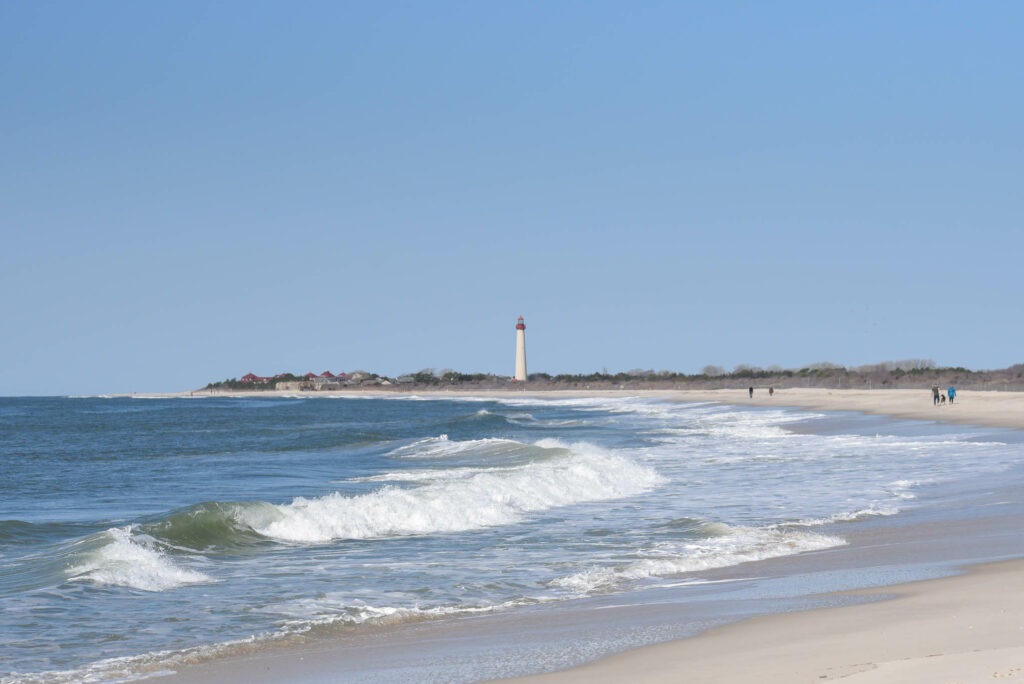 At night, the beaches are generally empty. To find the best fish at night, you need to start looking around the jetties. There are usually plenty of striped bass swimming through. With both bayside and beachside fishing all year round, Cape May is a really great place to start for people just looking to enjoy their time on the Jersey shore. Fall surf fishing for stripers is also popular in Cape May.
Seaside Park, New Jersey
This classic Jersey Shore town offers not only a lively atmosphere but also excellent surf fishing. The beaches and inlets are abundant with fluke, bluefish, weakfish, and more during the fishing season.
Atlantic City Beaches, New Jersey
While known for its casinos, Atlantic City also offers some great surf fishing opportunities. You can expect to catch striped bass, bluefish, and various types of sharks near the jetties and inlets.
Long Beach Island, New Jersey
Long Beach Island New Jersey is a classic place for surf fishing. With nearly 18 miles of beach and ever-changing sandbars, there is always going to be a spot to find some real trophy fish. The island offers easy access to the surf and plenty of space for casting. There are plenty of bait shops for restocking gear, as well as local experts to help find your best location and offer surf fishing tips on navigating the beaches.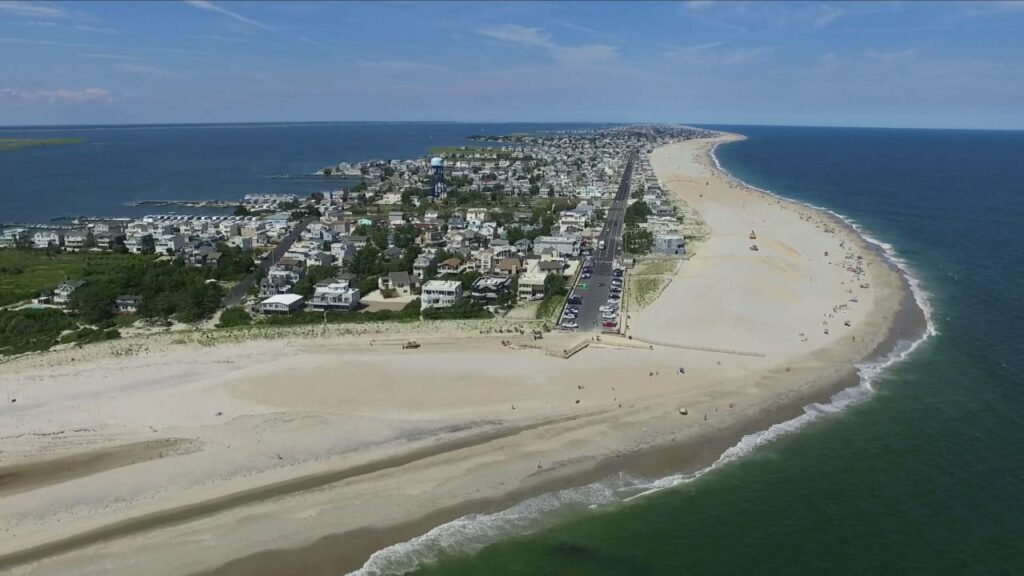 Some local towns on the island have even built public access piers for fishing and crabbing on the bayside if you aren't having any luck with the surf.
With miles of sandy beaches and surf-friendly waters, Long Beach Island attracts anglers in search of striped bass, fluke, kingfish, and other species.
Brigantine Beach, New Jersey
Located just north of Atlantic City, Brigantine Beach provides a quieter fishing experience. The area is abundant with striped bass, bluefish, weakfish, and summer flounder, making it a favorite among locals and visitors alike.
Before heading out, always check local regulations, obtain necessary permits, and be mindful of fishing seasons and size limits for the species you intend to catch. Respect the environment and follow catch-and-release practices whenever possible to ensure the sustainability of these wonderful surf fishing locations in New Jersey.
The Best Time for Surf Fishing in New Jersey
Timing is everything in surf fishing, and understanding the tides, moon phases, and weather conditions can make or break your fishing trip. Plan your adventures around the peak seasons for specific species. New Jersey's seasons dictate the type of fish you'll encounter. Spring and fall are excellent for striped bass, bluefish and weakfish, while summer is the time to target fluke and kingfish.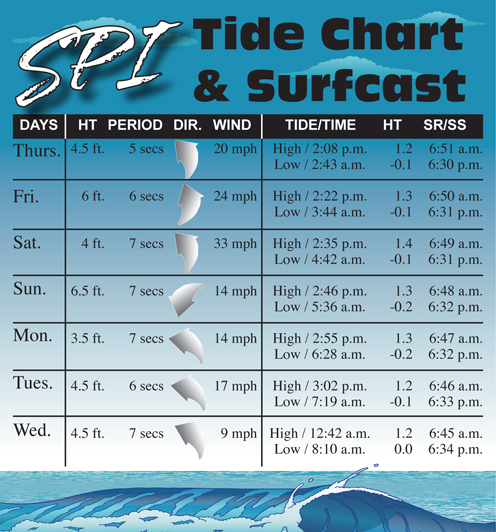 Study tide charts to fish during the optimal high and low tide windows. Keep an eye on weather forecasts, avoiding stormy days and fishing during calmer conditions for better success. The early morning and late evening hours often provide the most productive fishing, and overcast days can yield surprising results. Keep an eye on the weather forecast, as storms can stir up the ocean, triggering hungry fish to venture closer to the shoreline.
Surf Fishing in New JerseyTechniques and Tips
Casting your line into the surf may seem straightforward, but mastering surf fishing techniques can significantly improve your success rate. Long casts allow you to reach deeper waters where fish congregate, while varying your retrieval speed can trigger strikes.
Practice your casting techniques to reach those distant hotspots where the big catches lurk. Read the surf and identify key structures such as sandbars and rips, where fish often congregate, will enhance your chances of finding fish. Adjust your fishing style to match changing conditions, such as switching to topwater lures during low light hours.
Decide whether to fish from the shoreline or venture into the water with waders, both methods having their pros and cons. Patience and adaptability are virtues every surf angler must embrace, as conditions can change rapidly. Try to match the hatch by selecting baits and or lures that mimic the forage species prevalent at your location.
Check with local bait & tackle shops, online fishing forums, and local anglers for the latest information on what is catching fish.
Target Species when Surf Fishing in New Jersey
New Jersey's coastal waters teem with an array of gamefish species that will challenge and reward anglers. The revered striped bass is a star attraction, especially during their migration periods. Bluefish are known for their fierce strikes and energetic fights, while fluke, commonly known as summer flounder, test anglers' finesse with their subtle bites and elusive nature.
Don't overlook the weakfish, a prized catch for its beauty and delicacy, and kingfish are found in good numbers in the Jersey surf. You can also catch a variety of sharks from the New Jersey surf as well. And, fishing for these can be an adventure filled with anticipation and adrenaline. Armed with the right techniques and baits, you'll have a shot at landing these, as well as other, gamefish species.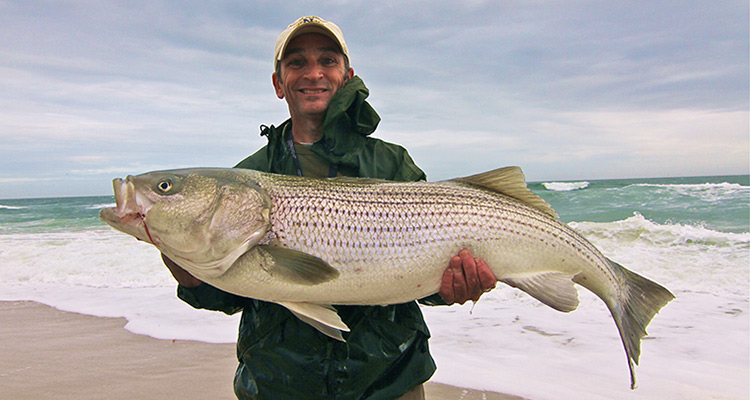 Surf Fishing in New Jersey: Regulations, Conservation, and Stewardship
As responsible anglers, it's crucial to respect and adhere to fishing regulations in New Jersey. Ensure you have the necessary fishing licenses and permits to avoid fines. Stay informed about size and bag limits for gamefish species, as these regulations play a vital role in maintaining healthy fish populations. Embrace catch-and-release practices, preserving the future of our marine ecosystems for generations to come.
New Jersey's Division of Fish and Wildlife sets forth rules to protect fish populations and ensure sustainable angling for future generations. Surf anglers are intrinsically connected to the ocean and its fragile ecosystem. Practicing responsible fishing not only ensures the sustainability of fish stocks but also safeguards the environment.
Properly disposing of trash, and reporting any environmental concerns can make a significant impact. As stewards of the sea, surf anglers play a vital role in preserving the natural beauty that enriches their fishing experiences.
Safety Tips for Surf Anglers
Safety should always be a priority during your surf fishing excursions. Handle your fishing equipment with care, especially when casting and landing fish. Familiarize yourself with rip currents and practice beach safety. Dress appropriately for the weather conditions to stay comfortable and protected. Carry essential first aid supplies, just in case any mishaps occur during your outdoor escapades.
Always keep an eye on the tide, as powerful currents can catch even experienced anglers by surprise. Avoid fishing alone and inform someone of your whereabouts before heading out. Proper footwear, like wading boots with sturdy soles, provides traction on slippery rocks and sand.
If you'll be wading the surf, a personal flotation device is highly recommended. And of course, don't forget the sunscreen and ample hydration to stay protected and comfortable throughout the day.
Surf Fishing in New Jersey Success Stories and Local Tales
The New Jersey surf fishing community is tight-knit, sharing stories of epic battles and monumental catches. From reeling in massive striped bass to encountering the occasional unexpected marine visitor, anglers have tales that span generations. These stories not only entertain but also serve as valuable lessons for newcomers, instilling a sense of camaraderie among anglers.
As a vibrant community of surf fishing enthusiasts, thebeachangler.com encourages sharing stories and experiences from local anglers. Listen to the tales of seasoned fishermen and discover their favorite fishing spots and tricks of the trade. We invite you to engage with our community, share your own stories in the comment section below, and become a part of this thriving angling family.
New Jersey Surf Fishing Events and Competitions
New Jersey celebrates the art of surf fishing through various events and competitions that bring together anglers from all walks of life. From local fishing derbies to larger tournaments, these gatherings offer not only a chance to showcase fishing skills but also a platform for fostering friendships and exchanging knowledge.
Participating in these events allows anglers to challenge themselves, learn from seasoned veterans, and revel in the camaraderie of the fishing community. From the annual Governor's Surf Fishing Tournament which is typically held on the third Sunday in May at Island Beach State Park to: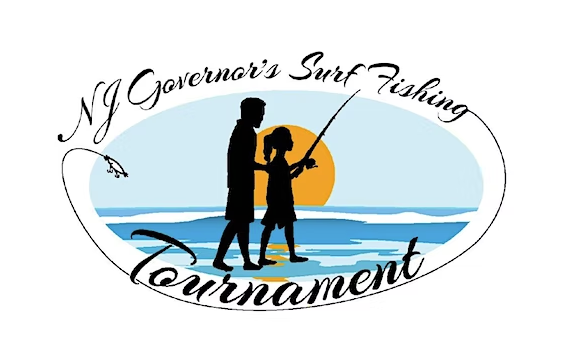 The New Jersey Surf Anglers Tournament and Festival held each year in August
the Karl J BoehretSurf Fishing Tournament
the Long Beach Island Surf Fishing Classic
the American Angler Classic Surf Fishing Tournament in Seaside Park, NJ Among others.
As you can see, in New Jersey, they take surf fishing seriously. 😉
Frequent Questions about Surf Fishing in New Jersey
As passionate anglers exploring the wonders of surf fishing in New Jersey, we understand that curiosity often leads to questions. To address your queries and enhance your fishing adventures, we've compiled the top 8 frequently asked questions about surf fishing in the Garden State. Let's dive in and provide you with the answers you seek!
What types of fish can I catch while surf fishing in New Jersey?
New Jersey's surf offers a wide variety of species, including striped bass, bluefish, fluke, weakfish, and more.
When is the best time to catch striped bass in New Jersey?
Striped bass fishing is most productive during their migration periods in spring and fall.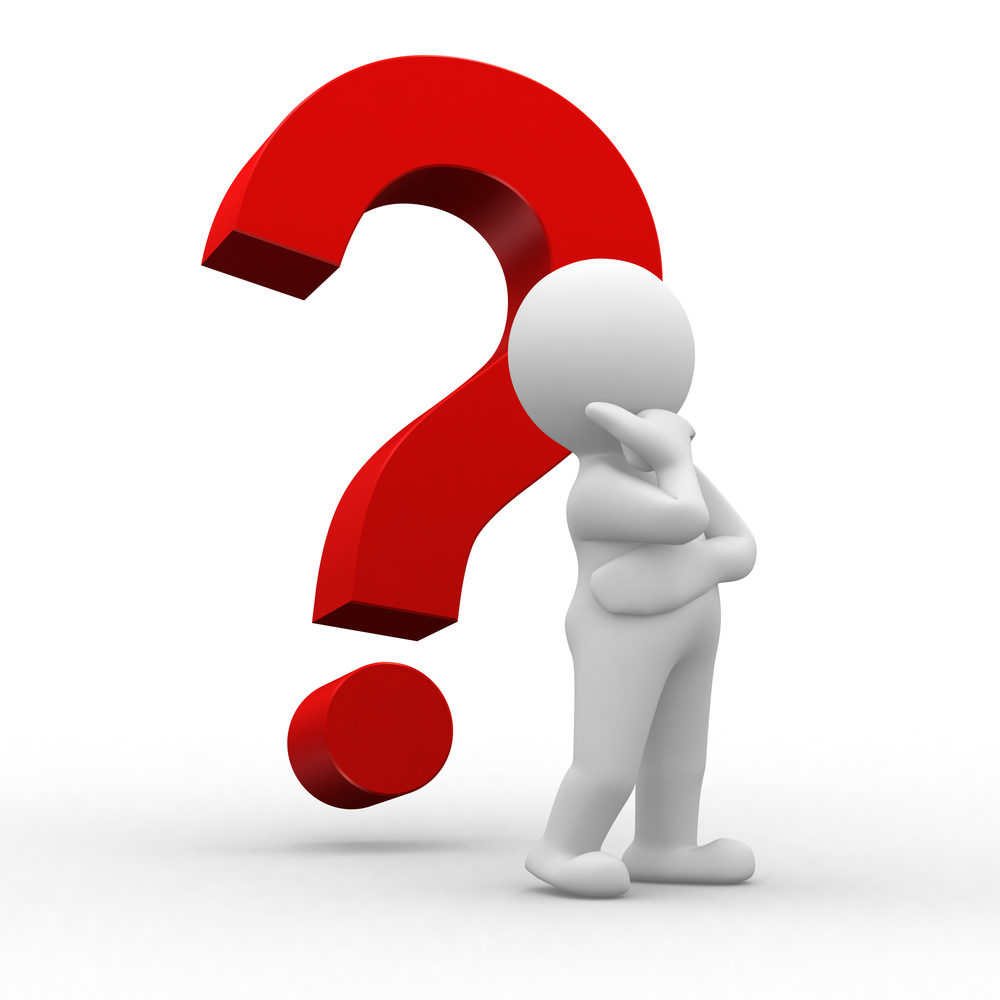 Can I go surf fishing in New Jersey if I'm a beginner?
Absolutely! Surf fishing in New Jersey caters to anglers of all skill levels. Many beaches offer gentle surf and accessible fishing spots, making it beginner-friendly. Start with basic gear and familiarize yourself with the local species. Joining a fishing community or hiring a local guide can also provide valuable insights and boost your confidence.
What are the best baits for surf fishing in New Jersey?
New Jersey's gamefish have diverse preferences, and the right bait can make all the difference. For striped bass, clams and bunker (menhaden) are top choices. Bluefish favor cut bait like mackerel or squid. Fluke are partial to live minnows or artificial bucktails. Experiment with different baits to find what entices the fish in your chosen area.
Are there any restrictions on surf fishing locations in New Jersey?
Yes, there are specific rules and regulations regarding fishing locations in New Jersey. Certain beaches may have restricted fishing areas or require permits during certain seasons. Be sure to check with local authorities or visit the New Jersey Department of Environmental Protection website to stay informed about fishing access and any restrictions in your chosen area.
What safety precautions should I take while surf fishing in New Jersey?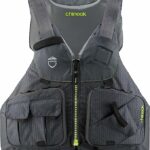 Safety is paramount during any outdoor activity, and surf fishing is no exception. Always fish with a buddy or let someone know your fishing location and return time. Pay attention to weather forecasts and tide tables to avoid hazardous conditions. Wear appropriate clothing and use sunscreen to protect yourself from the elements. Familiarize yourself with rip current safety and beach flag warnings. Always keep an eye on the tide, fish with a buddy, wear appropriate footwear, and stay hydrated.
Can I fish at night in New Jersey, and what should I expect?
Yes, nighttime surf fishing can be rewarding in New Jersey, especially for species like striped bass. However, it requires additional preparation. Ensure you have proper lighting and visibility, both for your safety and to comply with local regulations. Use glow-in-the-dark lures and baits to attract fish in the darkness. Fishing under a starlit sky can provide a surreal and memorable experience.
Is a fishing license required for surf fishing in New Jersey?
Yes, a valid New Jersey fishing license is required for anglers aged 16 and older.
We hope these frequently asked questions have provided valuable insights into surf fishing in New Jersey. As you explore the sandy shores and bountiful waters, remember to stay informed about fishing regulations, prioritize safety, and respect the marine environment. Surf fishing in the Garden State offers a thrilling and enriching experience, inviting you to create lasting memories with each cast and catch.
Surf Fishing in New Jersey: It's Worth the Trip!
Surf fishing in New Jersey is an adventure that promises excitement, challenge, and memorable moments. With this guide and insider tips, you're now armed with the knowledge to make the most of your surf fishing adventures in New Jersey. From the lively striper runs of spring to the adrenaline-pumping bluefish blitzes, the New Jersey coastline offers an abundance of surf fishing possibilities.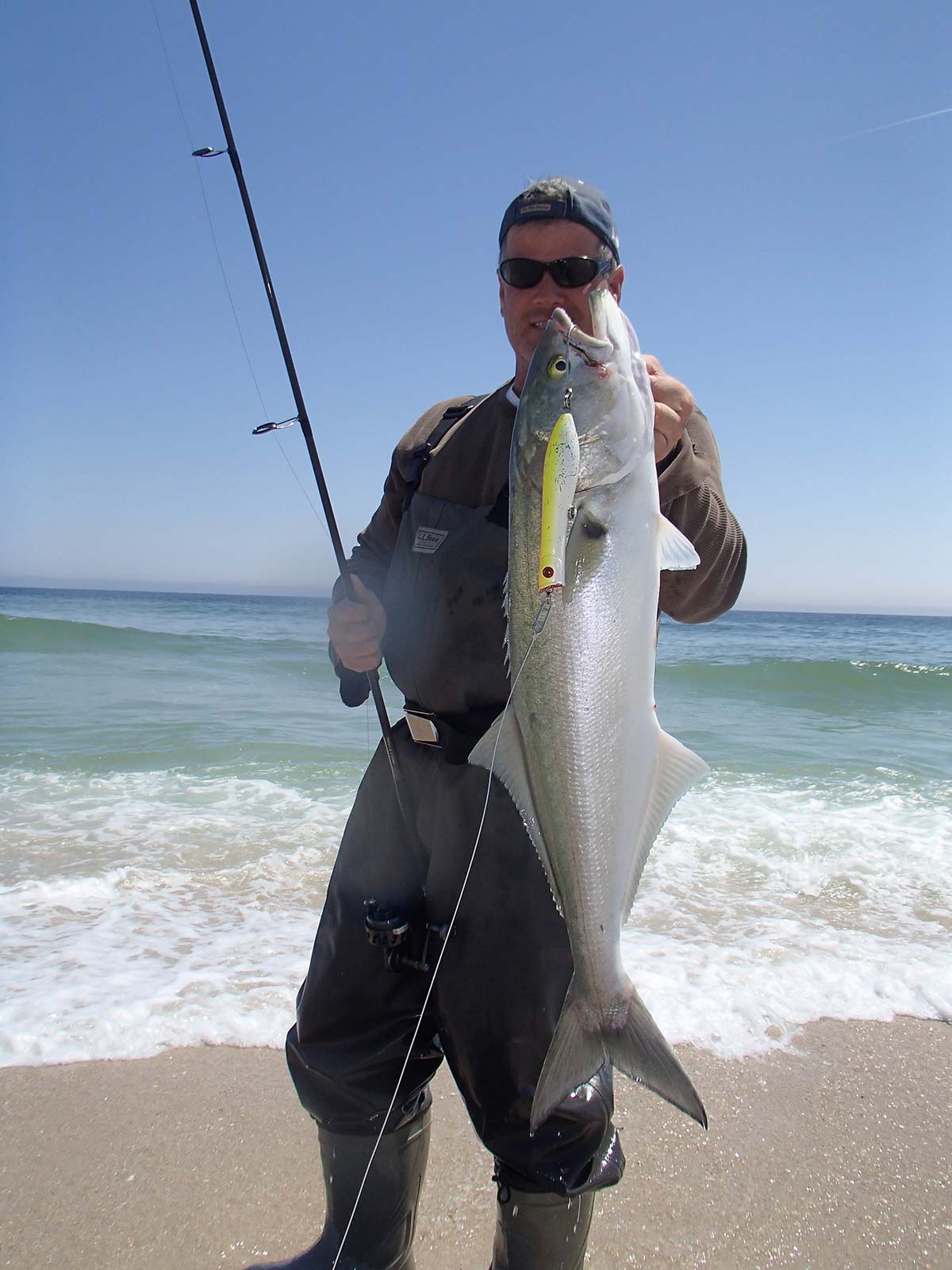 Remember, surf fishing in New Jersey offers not only the thrill of catching fish but also the chance to connect with nature and form lasting memories with loved ones.
As you cast your line into the Atlantic waves, remember to cherish the moments spent in communion with nature and the camaraderie of fellow anglers. Embrace the challenge, savor the journey, and let the magic of surf fishing in New Jersey weave unforgettable tales of adventure.
So, get ready to reel in the bounty of New Jersey's waters, and remember to embrace responsible angling practices to preserve the beauty of our coastal ecosystems.
Now grab your gear, head to the Jersey shore, and let the adventure begin! Tight lines and happy fishing!
As always, stay safe, enjoy the journey and please try to leave it cleaner than you found it. If you have any comments, questions, ideas or suggestions please leave them in the comment section below and I'll get back to you asap. You can follow us on Facebook: Rex The Beach Angler, Instagram: thebeachangler7, Twitter: @AnglerBeach, and YouTube: Man Art Creations.
P.S. – Thanks so much for checking out our blog we really appreciate it. Just so you know, we may receive a commission if you click on some of the links that appear on our site. This helps us keep our content free and up-to-date for everyone. We appreciate your support!