Some of us, like myself, are lucky enough to live close to great surf fishing destinations. For the rest, some travel is required and it can be long distance trip. I thought it might help to go through the planning steps for a surf fishing vacation to a new and unfamiliar location. The world is full of great surf fishing locations, so hopefully, we will all find ourselves planning a trip someday to an unfamiliar beach destination.
The following is just a simple 5 step guide. It's the thought process I go through when planning a trip to a new surf fishing destination that I haven't fished before. You will need to customize it to fit your situation of course. Now that we have the internet, trip planning and research have become much easier and detailed than ever. And, with new web services like FishingBooker, the process can be much quicker and hassle free.
Step 1 – Choosing a Destination
---
Choosing a surf fishing destination will depend on many factors, including distance, amount of time you will be fishing, and of course budget. For this example, we will be planning for the Outer Banks of North Carolina, USA. The Outer Banks have miles of beautiful beaches that are well-known for being a great surf fishing destination. There are numerous hotels, vacation rentals, and plenty of tourist attractions besides fishing to keep the whole family entertained.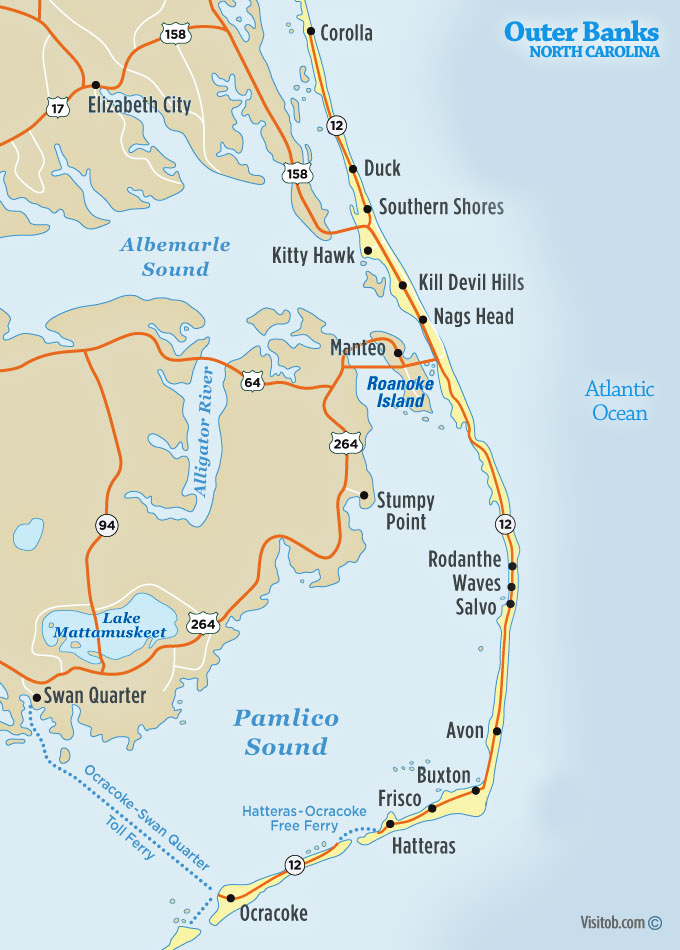 The internet is your friend when planning your trip and trying to decide on a new surf fishing destination. A simple google search of "Outer Banks Fishing Message Boards" and you will be hooked up with the local community of fishermen. You can get all the latest on conditions, what's being caught, tips, tackle and might even make a few new friends. Forums and message boards like "obxconnection.com", "outerbanksfishing.com", and "pierandsurf.com" have local Outer Banks fishing message boards with great information from folks that fish the area. You'll get an idea of what to expect and what you can catch.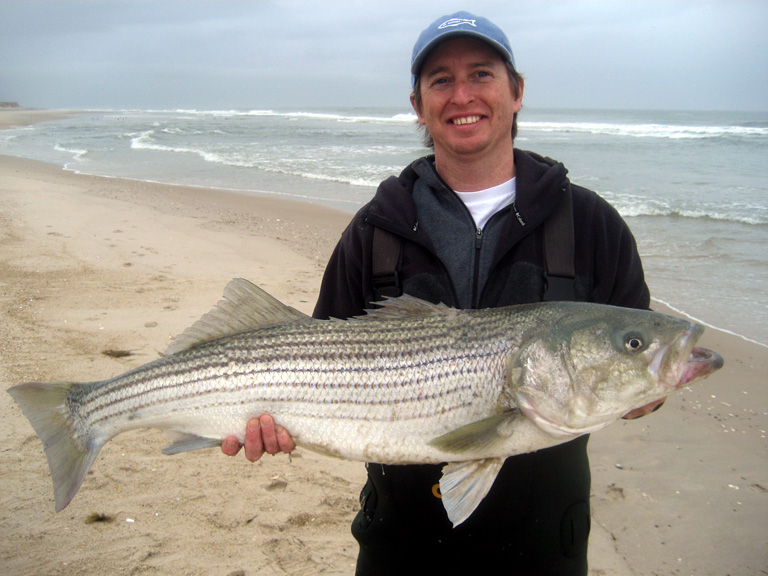 With the satellite imagery on Google Maps, you can recon the areas you want to fish. You can see beach access roads, fish passes, piers, jetties and likely fishing spots. You can get a feel for the area and actually see what if looks like to be on the beach yourself. Great technology, I use it for fishing, hunting and even business and investing and it is a great tool when looking for a possible surf fishing destination.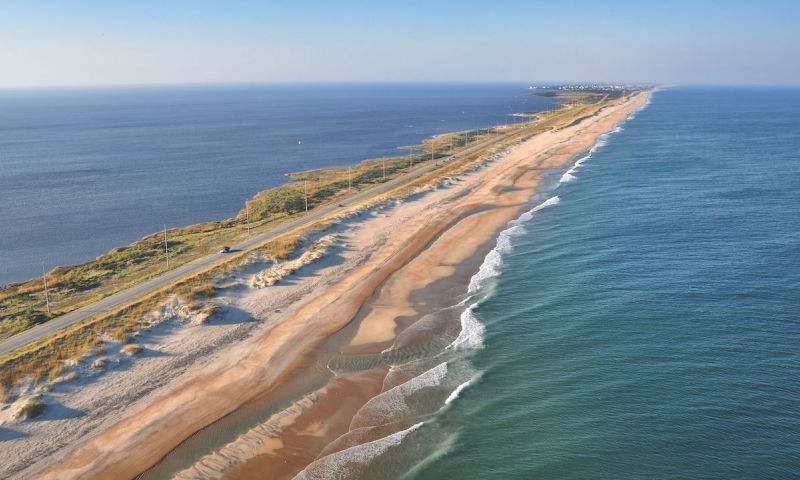 Step 2 – Travel
---
The Outer Banks of North Carolina are a long way from South Texas where I live. So, the question becomes, how to get there? Do I drive, or fly and rent a vehicle? We'll, lets see what's available. The Closest major airport is Norfolk, VA about 82 miles.
A quick check online, and I can rent a 4×4 Jeep to drive the beach and fish when I get there "islandcruisersinc.com" , "outerbanksjeeprentals.com". Some of the better surf fishing destinations on the Outer Banks will require a 4×4 to drive them. An extra expense, but again, saves me travel time so I can spend more time fishing.
What about my tackle? Airlines can be rough on equipment. I did a quick search for rod and reel rentals, and found two local tackle shops "corollabaitandtackle.com" and "bobsbaitandtackle.com" that both offer surf fishing rod and reel rentals.
So, I can fly rent a 4×4 and rent rods and reels when I get there. I'll need to purchase some surf fishing rigs and bait of course, but I save some airline baggage fees and possibly some lost or broken equipment. It won't be as good as having my own equipment that I'm familiar with, but it is an option if I don't want to hassle with carrying my tackle and rods on the airlines.
The other option is I could drive my own 4×4 rig and bring my own tackle. Google Maps says it's a 24-hour drive from my home. That means two hard days of driving and an overnight stay along the way. That cuts into my fishing time, but I would have my own 4×4 and fishing gear.
Depends on what you want to do. Drive and see some sights along the way, or fly and spend more time on the Outer Banks. For me, the 4 days of travel would cut into my fishing time too much, so I would opt for the fly and rent option. Make your own decisions, maybe fly but bring your tackle, or drive, up to each individual situation.
Step 3 – Accommodations
---
Where will I stay once I get there? If this is a family vacation, and I'm going for a week or more, I'll check into "airbnb.com" or some of the local vacation rental sites for the Outer Banks area such as: "southernshores.com". There are literally hundreds of vacation rental options as well as numerous hotels on the Outer Banks. The internet, again, is your friend. You can do virtual tours online of properties before you rent them. Gotta love technology. 😉
There are plenty of options in a wide range of prices. You can find something to fit most any budget. It's an island chain, you can find rentals right on the beach,  just a short few blocks off the beach,  or even on the bay side of the island. The price generally increases the closer to the beach. The Outer Banks is known not only for its great fishing, but there are many tourist attractions and activities as well.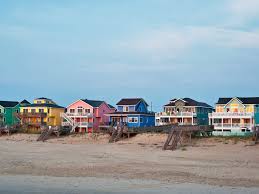 Step 4 – Activities
---
If I assume it's a family vacation, and the wife and kids are going along, It would be a good idea to check out other attractions besides fishing to keep everyone entertained. As always, a quick google search turned up a couple of good websites for local tourist attractions: " obxguides.com", and "outerbanks.org".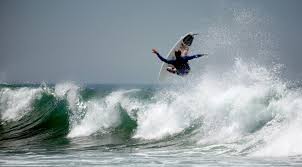 A quick check of these sites and you find that the Outer Banks has all the Historic sites, tourist attractions, and activities you'll need to keep any family busy for their entire vacations, including beautiful beaches and great fishing. 😉 There literally is something for everyone.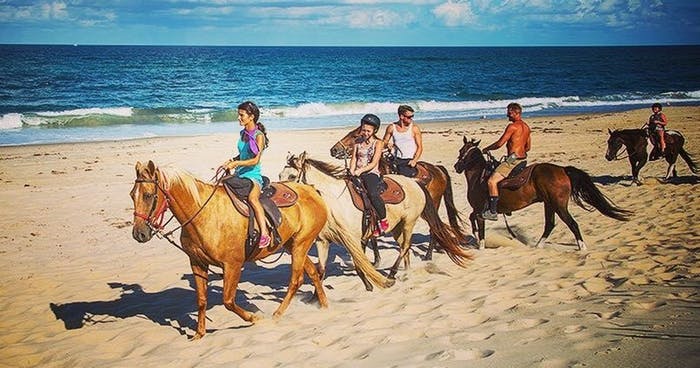 Step 5 – Book Your Trip
---
I hope you find this trip planning session helpful. It's just a guide, but the steps are pretty much the same no matter where in the world you want to plan a trip. Do your research, get on the message boards and chat with the locals. Make your plans and book your trip. It's your adventure, do it your way and have fun. Life is short and there ain't no do overs. No more excuses, just go fishing. And, if you're going to the west coast, check out the top 10 Surf Fishing destinations in California here.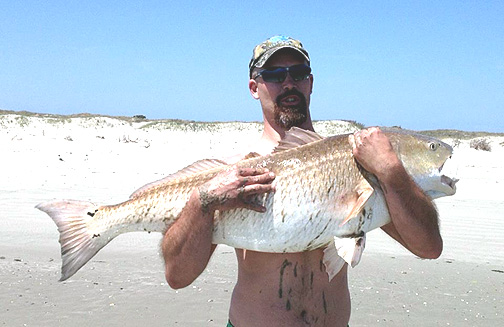 Get the whole family involved. Planning can be part of the fun of the vacation, especially if everyone gets to participate. Exploring new fishing destinations is exciting and a learning experience.
It will make you a better fisherman and you will make some memories that will last a lifetime. Enjoy the journey, safe travels, good luck, and please, where ever you go, try to leave it cleaner than you found it.