Welcome to "The Beach Angler". A site for everything about fishing the beach and surf.
MY STORY
My name is Rex, and for the past 50 plus years, I have been running the beach. Everything from surfing the waves, driving, camping and yes, fishing for all that will pull on your line. I have been camping and fishing the beaches of Texas since I was in diapers and I hope to still be plugging the surf when I return to diapers 😉
I have a real passion for fishing in general, and particularly for saltwater fishing. The sand and salt air just feel like home. Once it's in your blood, it's there for good.
There are a wide variety of fish species. The surf zone is a magical place with a wide variety ow what might make a run with your line. From perch to Sharks and everything in between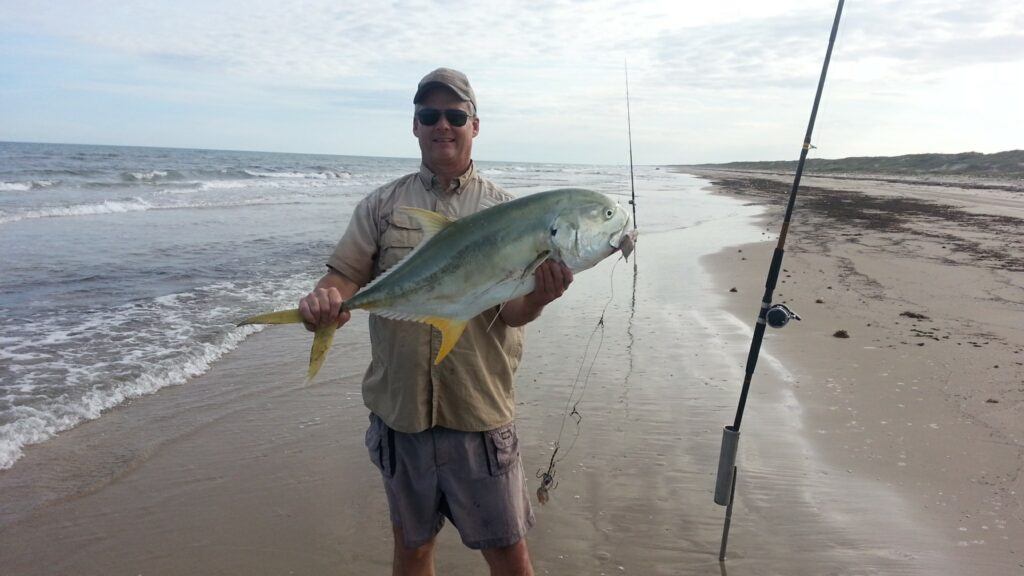 .
WHAT I'LL BE SHARING
On this page, I will share experiences and content to help both the novice and experienced angler get more from their time on the beach. Everything from tackle, tips, camping, driving and fishing the beaches.
Times have changed. What used to be a very remote and secluded adventure, has now become more crowded. There are many more people traveling and fishing the beach. The adventure is still there, we just have to share, be kind, be courteous and be safe. We can all have a great time and enjoy the experiences of Beach Angling.
FOLLOW  FOR FUN AND INFORMATION
I will be sharing content, photos, ideas, and tips, from myself and others, on all aspects of fishing and camping on the beach. A site where we can all share and learn and become better anglers and stewards of the resource.
If you ever need a hand or have any questions, feel free to leave them below and I will be more than happy to help you out.
All the best,
Rex McMahon
Rex@thebeachangler.com