---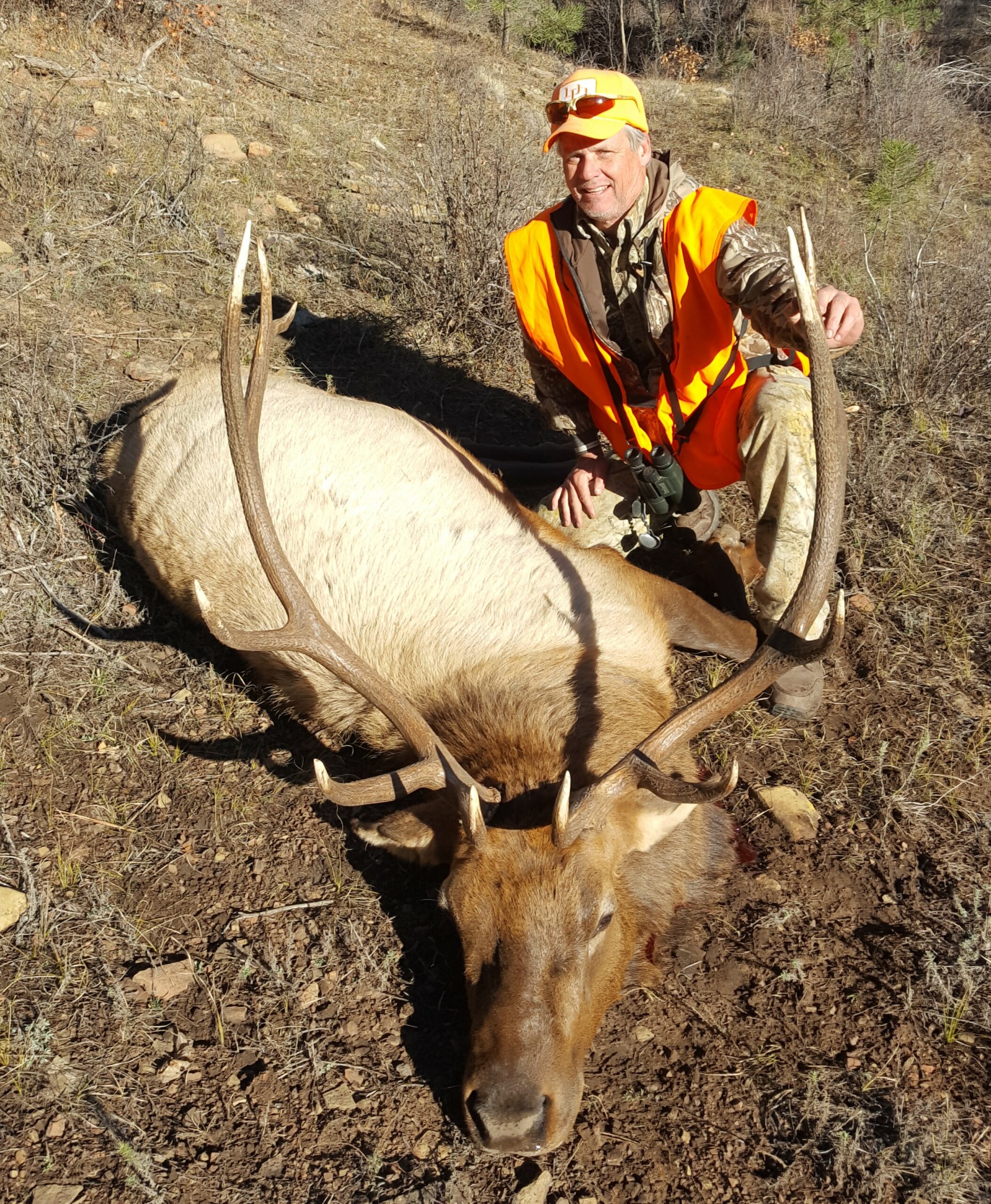 Fall is in the air. The temperatures are cooling, the first cold fronts are making their way south, and like many of you, my mind turns from fishing to hunting. I know this site is primarily about fishing, and I do love fishing, but I can't help it. This time of year I get the fever to go hunting.
I've been hunting since I was about 4 years old. In the fall of 1996, my dad and I, along with some lifelong friend, began a tradition that we continue to this day. We make an annual Elk and Mule deer hunt out west every fall. This is a self-guided hunt on public lands currently, so it takes some planning and outfitting to pull it off a successful elk hunt.
For the past 8 years, we have been hunting Colorado in and around the South San Juan Wilderness area in the southwestern part of the state. Colorado currently has the highest population of elk in the US making elk hunting Colorado a prime choice for a elk hunt destination.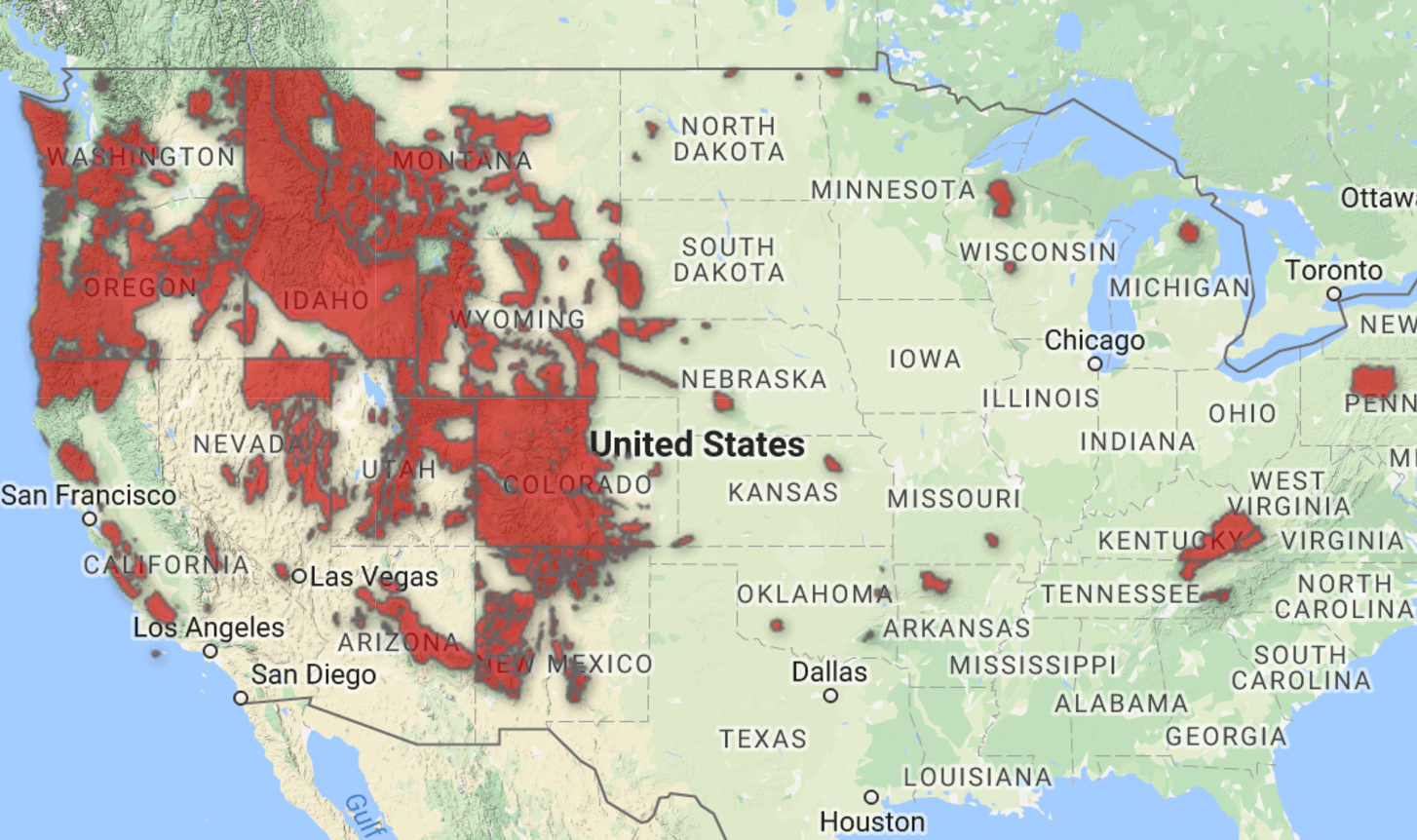 In addition, Colorado has some great Mule deer hunting with overlapping seasons. Meaning, you can hunt one or the other or both species during the same hunt. Another plus for hunting in Colorado. Now deer tags are by a draw system, so you have to apply and some areas are getting difficult to draw the tag, but if you don't draw a deer tag, you can still purchase a bull elk tag and go hunting.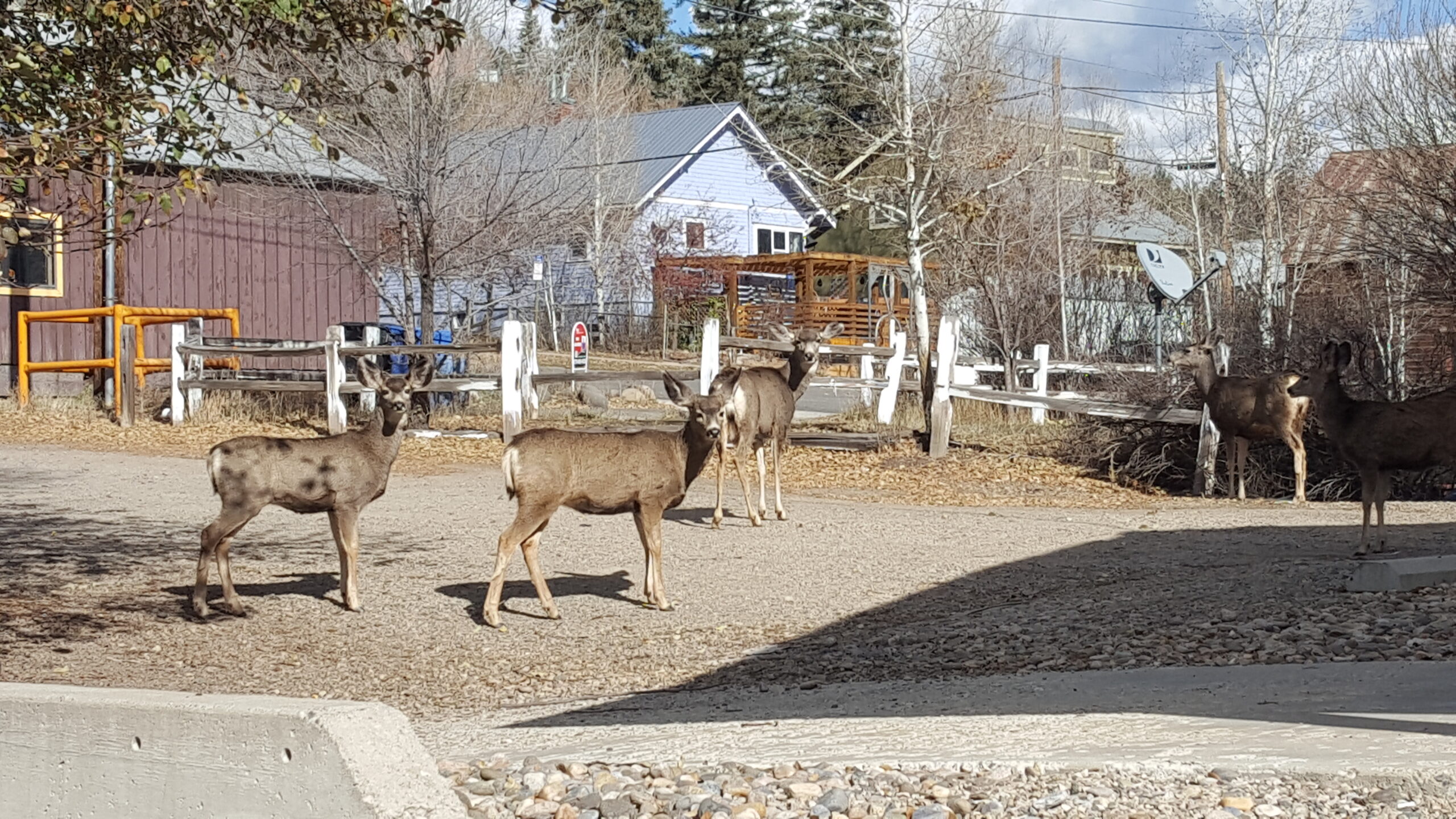 Elk Hunting in Colorado
---
Colorado Elk hunting is some of the best in the US. With the largest elk herd and hundreds of thousands of acres of public land for them to roam on, Colorado is an elk hunters paradise. add to that, the fact that in most of the state, bull elk tags can be purchased over the counter and you can see why so many hunters choose Colorado as their elk hunting destination.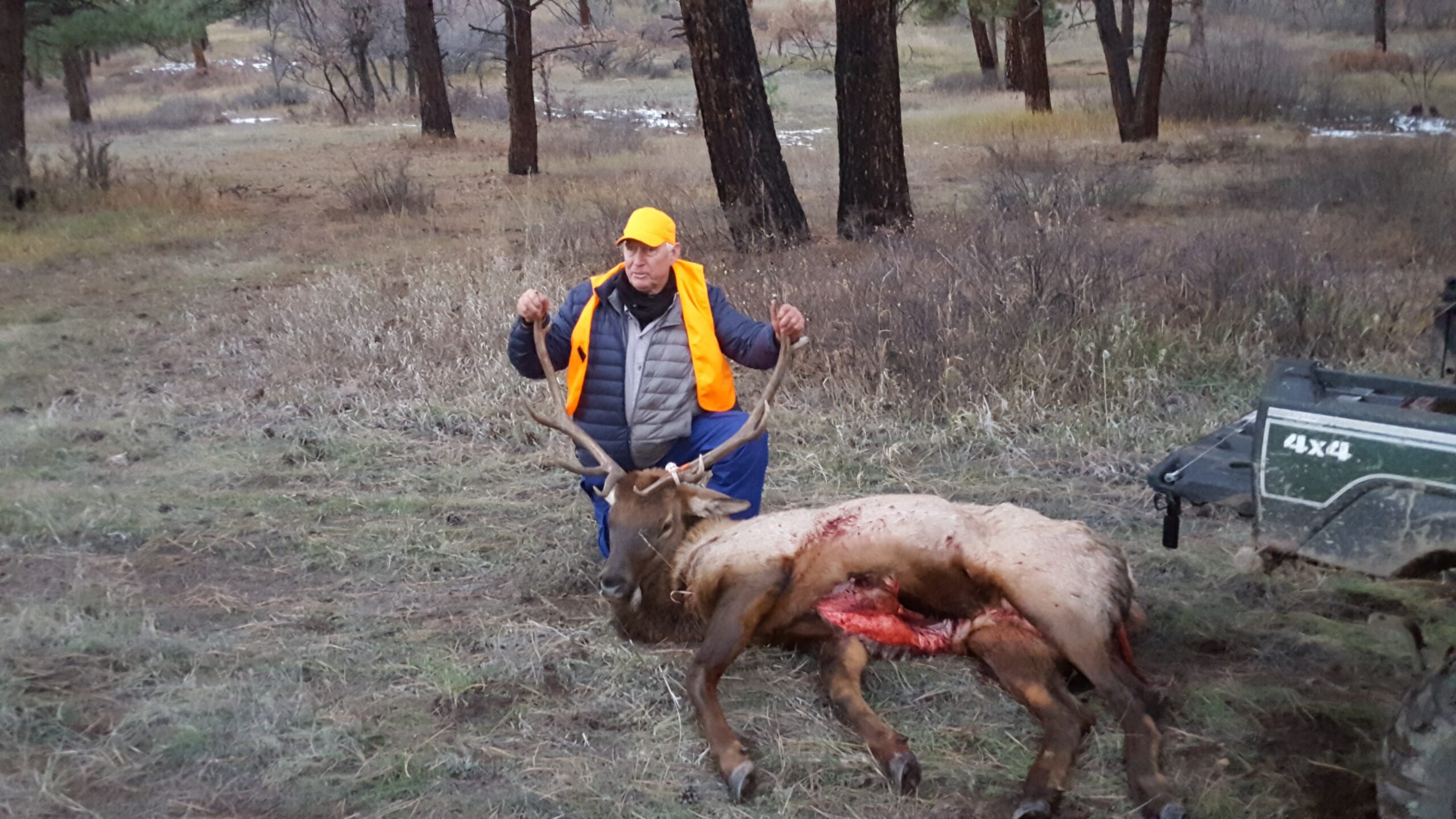 In addition, the Colorado Parks and Wildlife has a ton of great resources for hunters on their website, https://cpw.state.co.us. They have a free hunt planner, that gives you tips and techniques for how and where to hunt in their state. They also have a great mapping resource that includes trails as well as animal concentrations and migration routes.
Also, depending on which part of the state you are interested in hunting, they also produce each year a regional hunting guide that summarizes the range and animal conditions along with the best areas to look for them within each region. So, as you can see, Colorado is very hunter friendly and does a great job of stewardship of the resource while providing quality hunting and recreation opportunities.
Like most western states, the nonresident tag fees are getting pretty steep. That seems to be just the way things are going. As long as they sell all the tags they want, I guess they will keep going up on the price until they don't. Good ole low of supply and demand. All in all, when you camp on public land and bring your own food and gear, even with the tag fees, it's still a cheap vacation if you are looking to do an elk hunt.
Destination South San Juan Wilderness
---
We've been hunting southwest Colorado for a number of years now and each year you learn a little more about the area and where the animals like to travel and hide. As you learn, your success rate improves. But if you are just starting our new, the resources at the Colorado Parks and Wildlife would be a great place to start your research. You can read about our elk hunt scouting/fishing trip we did this past summer here: https://thebeachangler.com/trout-fishing-san-juan-wilderness-of-colorado/ Or check out the video below.
It's too late for this year of course, but it's the perfect time to get started planning for next year. It takes a great deal of planning and preparation to do a self guided elk hunt out of state, and if you want to hunt Mule deer, the application deadline is the first Tuesday in April each year for the fall hunts. So you have to be ready to commit months before the actual hunt.
Add to that, gathering all the camping gear, provisions and food prep, hunting gear, and travel plans for all the members of your group and you can see it can be quite a chore. Our group size varies from 4 to 12 depending on the year and everyone s other "obligations", and we are traveling 900 miles to our hunt area, so it can takes some coordination to get everyone there for the hunt.
It is then also necessary to get an accurate head count of who is making the trip, so provisions can be gathered and meal planning and prep can begin. Food, provisions and supplies for up to 12 people for a week long elk hunt in the mountains is quite a load. Check out the video of our latest elk hunt below.
---
Planning and Prep – Gear and Grub
---
Planning for the trip, always starts with getting the hunt codes, season dates, and application information and deadline to everyone in the group that is considering going. If they want to hunt deer or cow elk, they have to apply by the April deadline. Once the application deadline passes, then we wait for the results to come out in early June to see who drew a tag.
When you draw a tag, they charge your credit card immediately, so by early June if you draw a tag, you are committed. That's why it's important to put the hunt on your calendar early so nothing else gets scheduled during the hunt. When the June draw results are posted, you still have 5 months before the hunt. The days of just throwing your gear in the back of the truck on Friday and driving out to the mountains to elk hunt on Saturday are a thing of the past for non-residents.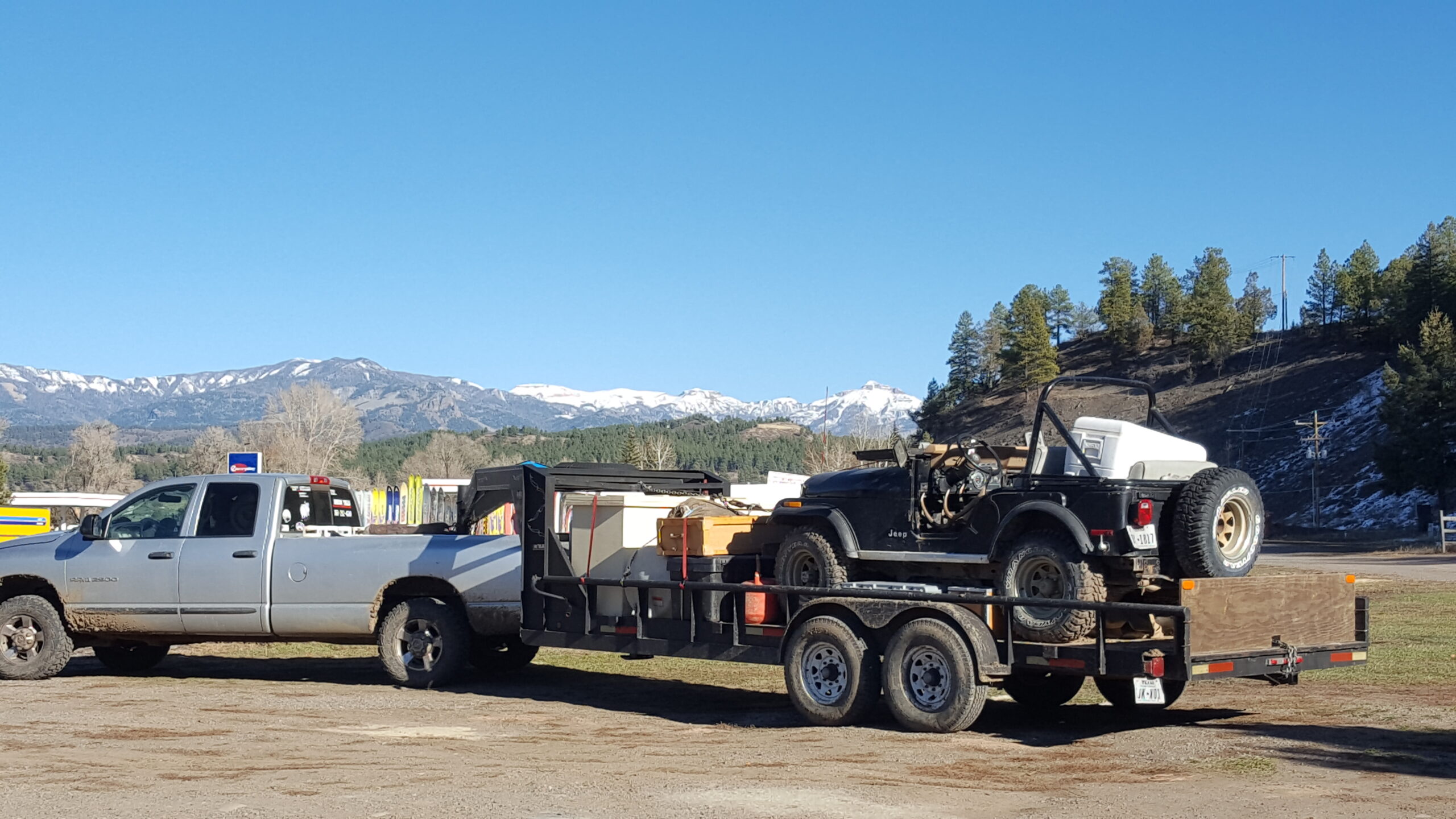 With a group our size, you have sleeping tents, cooking gear and a cook tent, fuel (propane), food and provisions, water for cooking, drinking and washing. The gear list gets quite extensive. We hunt the first part of November in the Colorado mountains so you have to prepare for temperatures that sometimes fall into the single digits (fahrenheit) with snow and ice a possibility.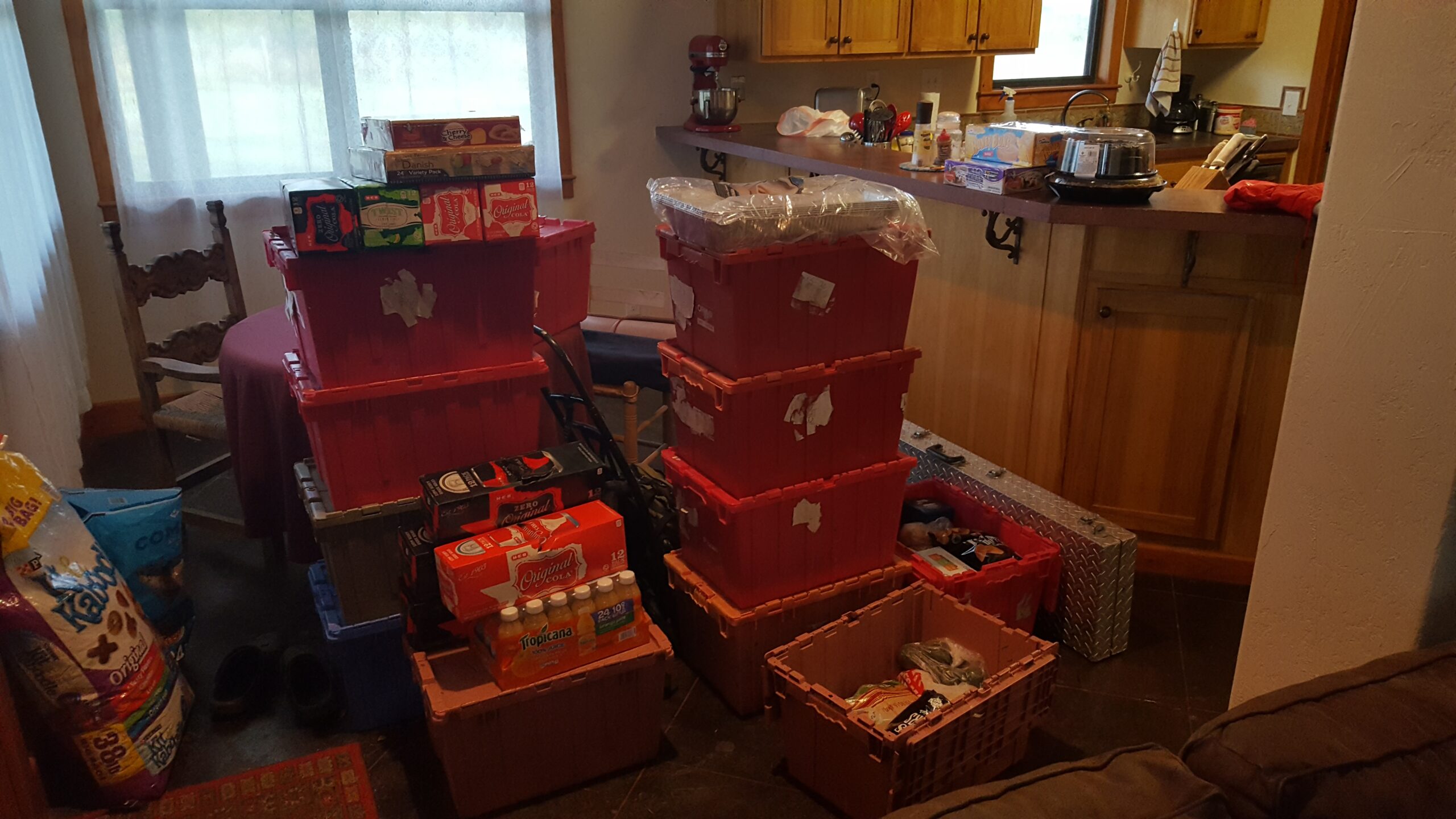 We pre- cook and freeze most of our meals, so it's just a matter of heating and eating. This cuts down on the prep and cooking time so the cook has a chance to hunt and not spend the entire trip in the cook tent. So, again pre- planning and preparing meals weeks if not months ahead of the trip is required. Meals like stew, chili, pasta sauce, and Barbecue can be prepared ahead and frozen for the trip.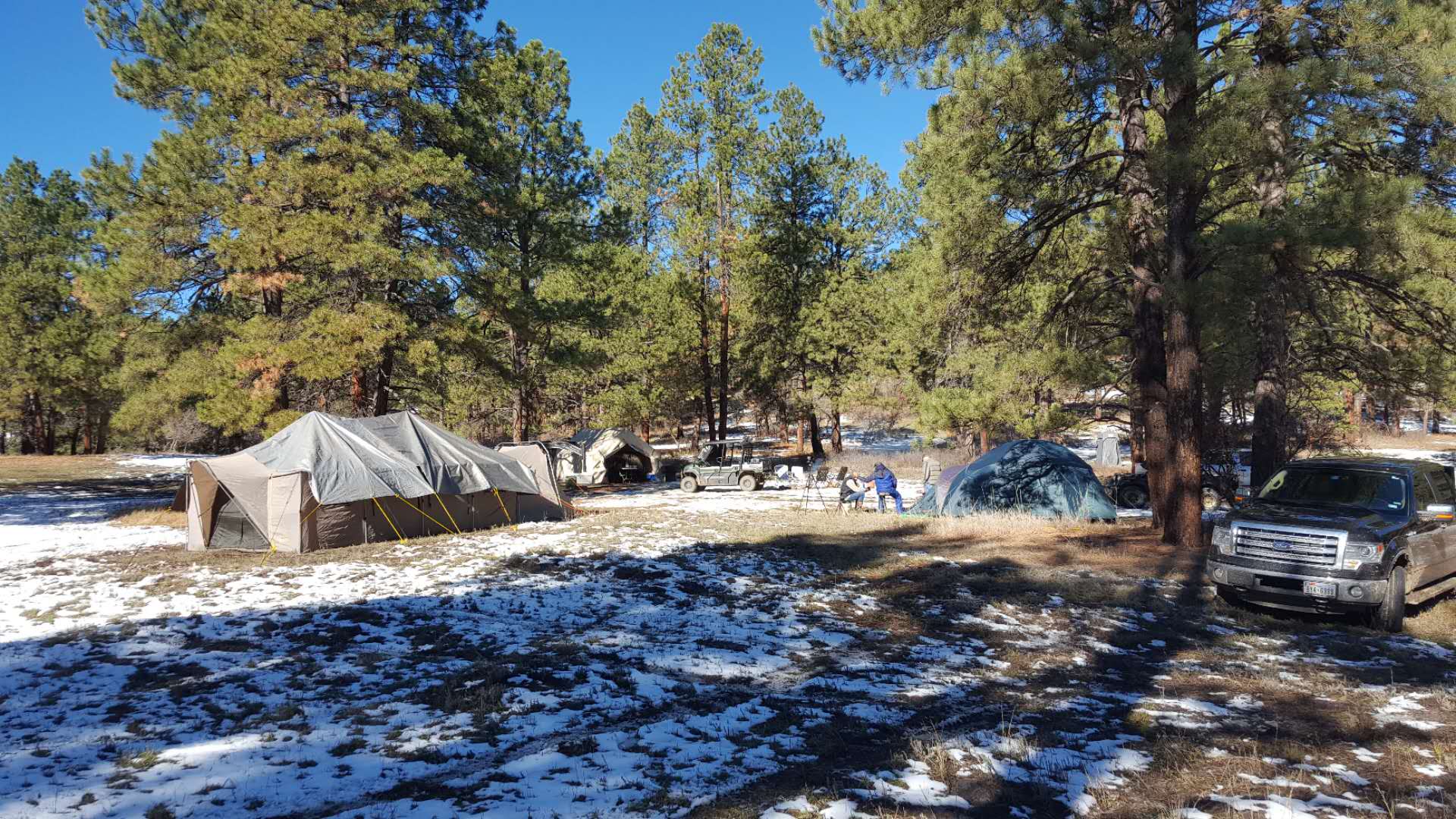 It takes plenty of 150 quart ice chests, not only for food and beverages, but to haul meat back on the return trip. We spend most of the day hiking and hunting the mountains so snacks and sandwiches are packed for lunch and breakfast usually consists of danish, oatmeal. Coffee and juice to minimize morning meal prep and get us out and on the trail early.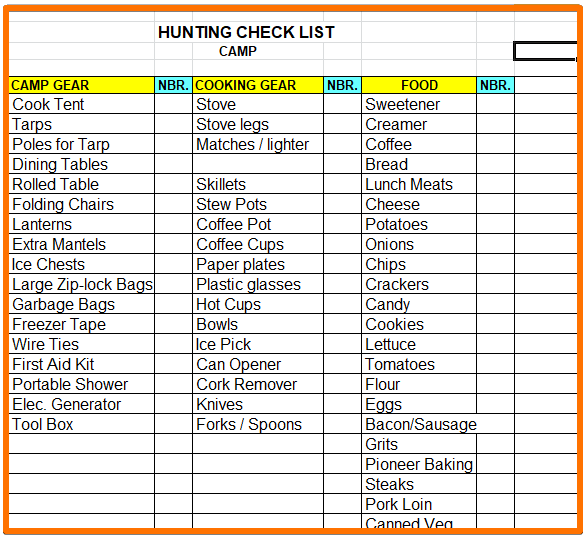 We use a 14 X 17 canvas wall tent for a cook tent. Two 3 burner camp chef propane stoves for cooking and lifetime folding tables and chairs to outfit our dining needs. Over the years we have gathered the necessary cooking utensils, pots, pans and the ever important coffee pots. After 24 years, we are getting pretty good at the whole process.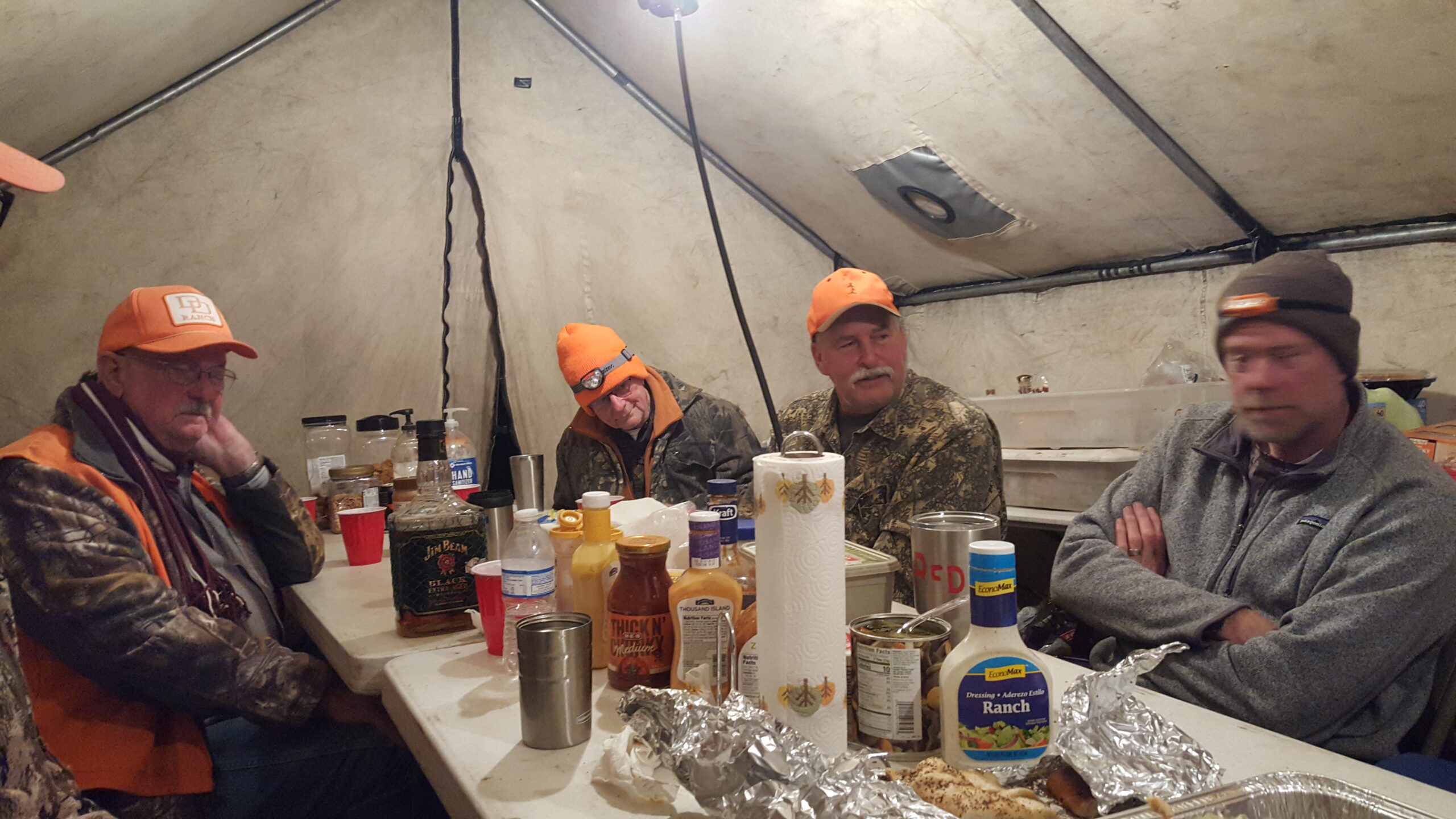 A sixty-five gallon poly tank for potable water, Large outfitter style sleeping tents and yes, even a portable outhouse have made it into our gear. It's our home away from home for over a week, so we try to make it as comfortable as possible and still enjoy being outdoors. Away from phones, work, and the daily grind is a great way to relax unwind and decompress. The hunting is just a bonus.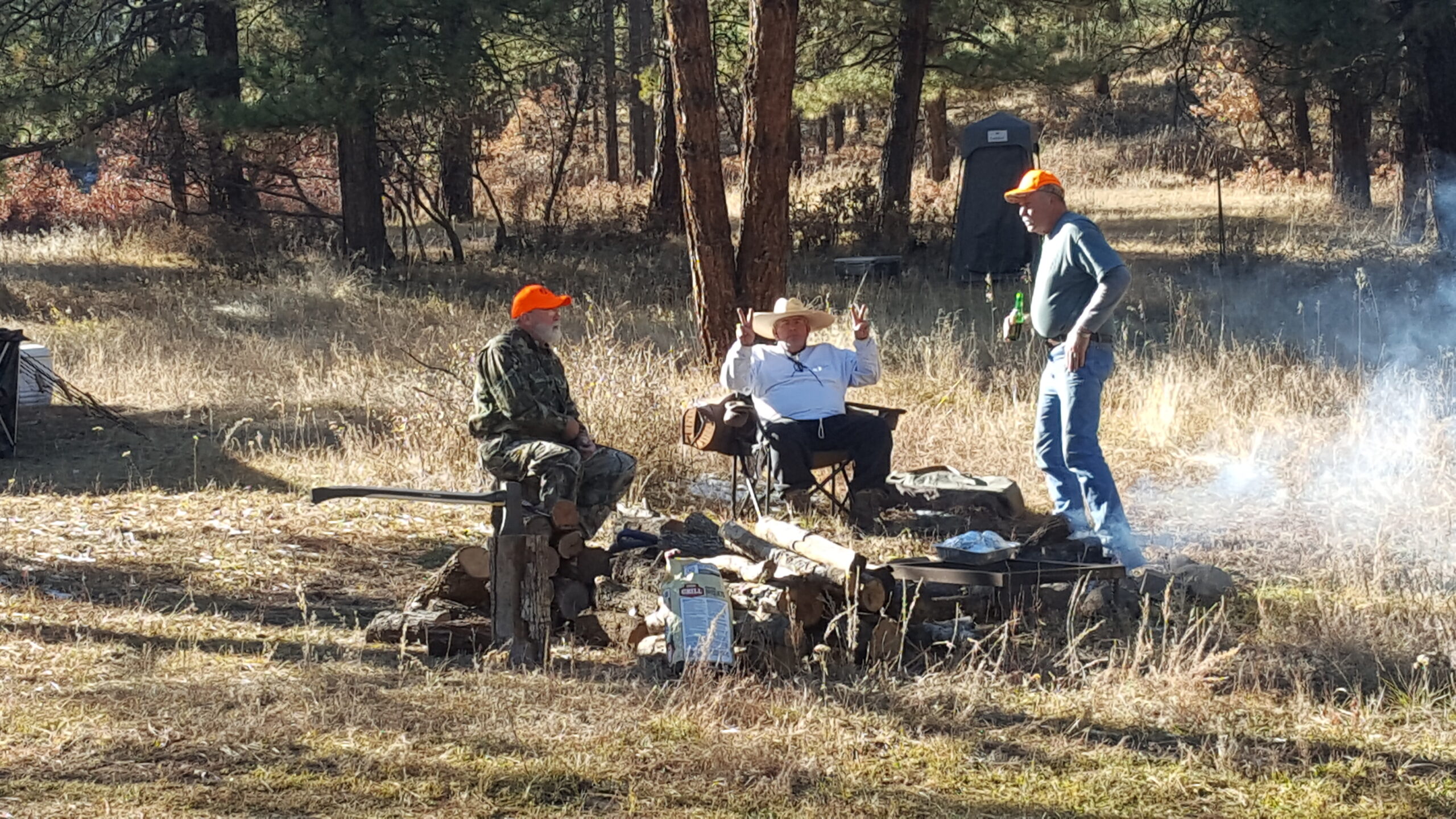 Locked and Loaded
---
Hunting elk in Colorado means you may find yourself facing some long range shooting. Canyons, rivers, dark timber, along with the mountains can present some challenges. We hunt during rifle season, so it's a good idea to have a rifle that you shoot well and that you have practiced with at longer ranges (200-400 yds).
I know some who will shoot farther, but make sure, what ever distance you try to shoot, that you are comfortable in both your shooting ability and your rifles performance. Make ethical shots and clean kills. Personally I shoot a 7mm rem mag, 150 grain pointed soft point ammo. I've killed several elk with this set up from 200+ yds to as little as 50 yds. Yes you can get close to elk, that's part of the excitement of the hunt.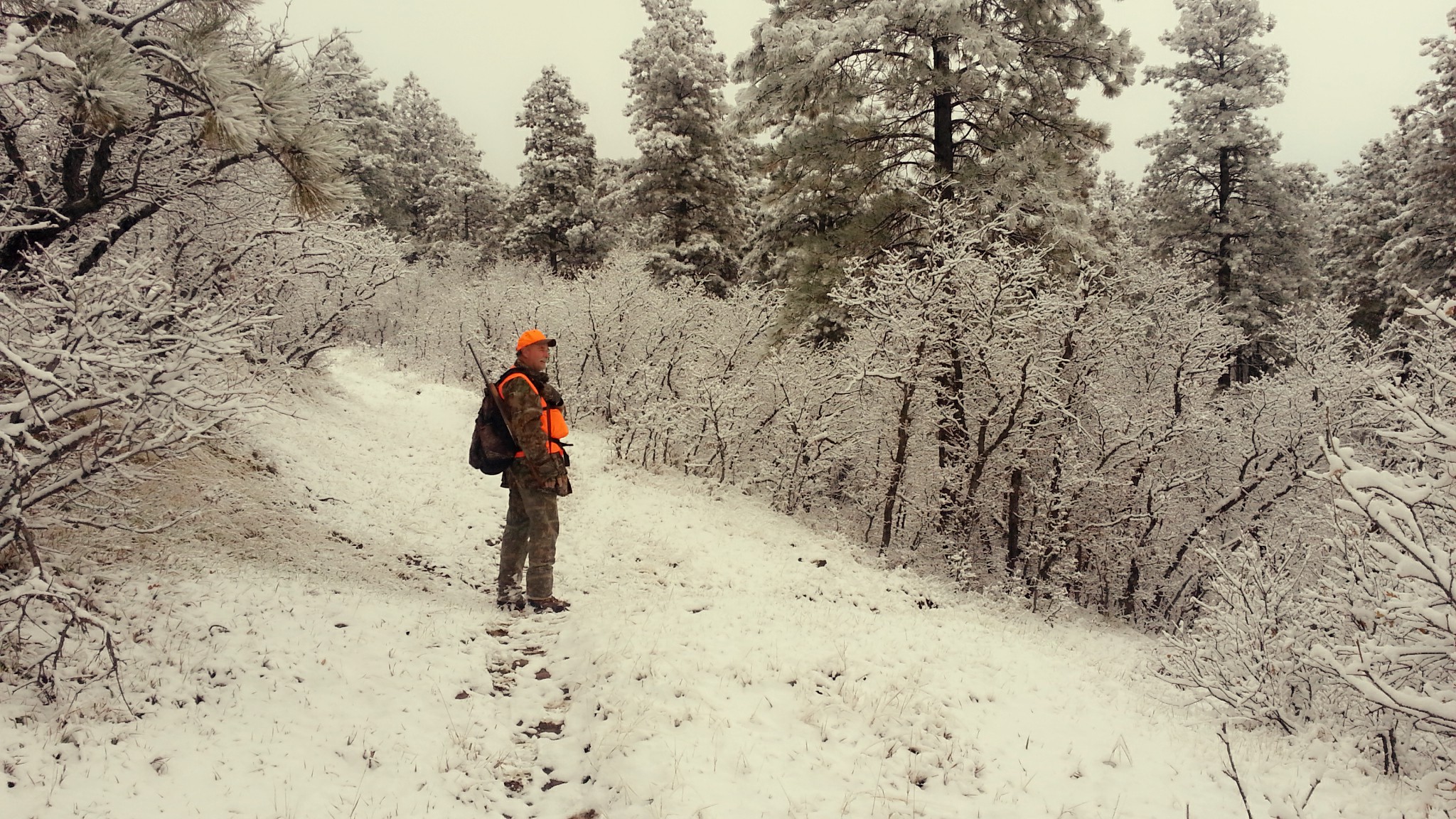 A good set of binoculars and a day pack to carry your gear would be a good idea. You need a way to carry knives, rope, rain gear, flashlights, snacks, lunch, water and any of your other hunting gear like range finders, calls, gps and radio. You will be out hiking in the mountains all day. If you don't have it with you, you will just have to do without. Trust me, knives and flashlights are very important once the sun sets.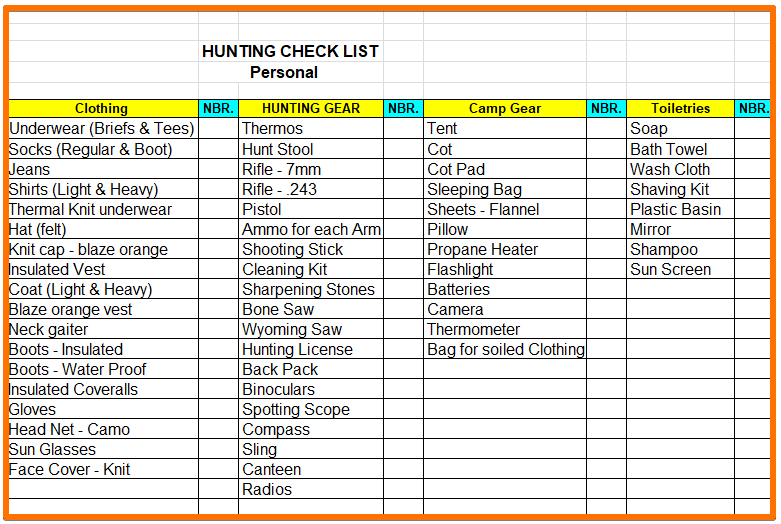 The temperatures can vary widely this time of year in the mountains of Colorado, so heavy jackets, thermal underwear, knit caps and gloves all should be either on your body or in your pack. The new merino wool hunting clothes provide warmth even when wet. But, don't forget some lightweight rain gear just in case, and your "walking papers" (toilet paper). If you shoot an elk, it can double as trail markers when tracking just please pick it up when your done.
If you do get an elk down, then the work begins. You will need some good sharp knives, stout pack with a frame for hauling meat out, and hopefully some good friends to help with the chore. We have used game carts, and they are handy on good trails/roads, they are not so good cross county over downed trees and rocks. The pack on the back is your best bet, next to a local with some pack horses or course 😉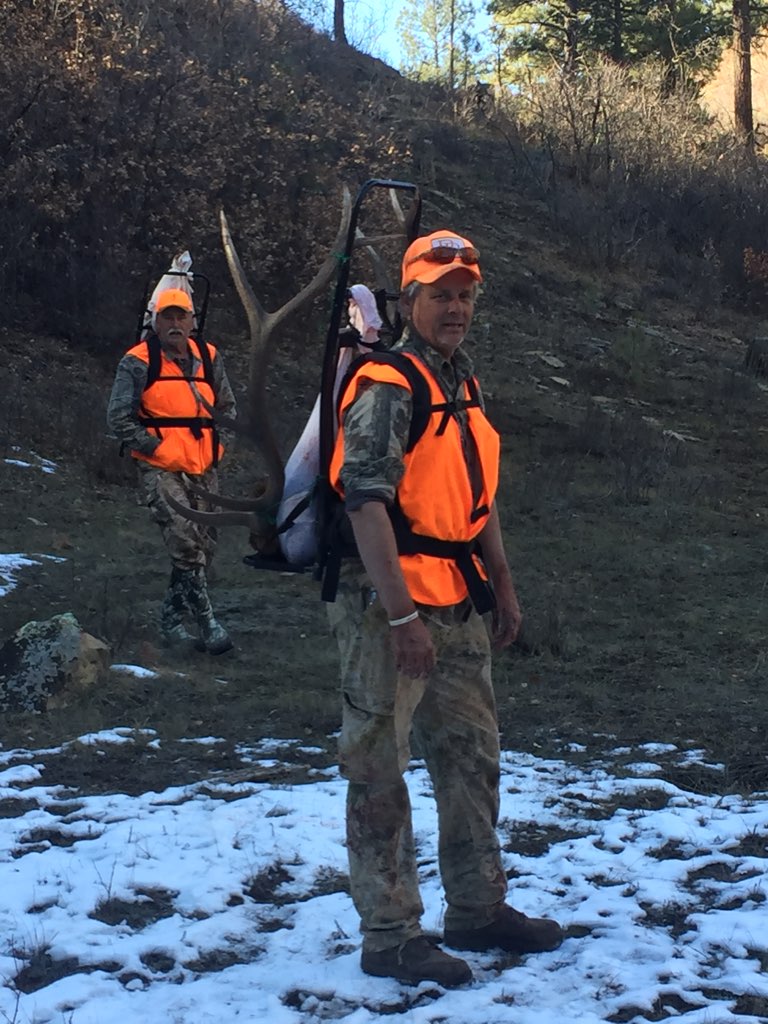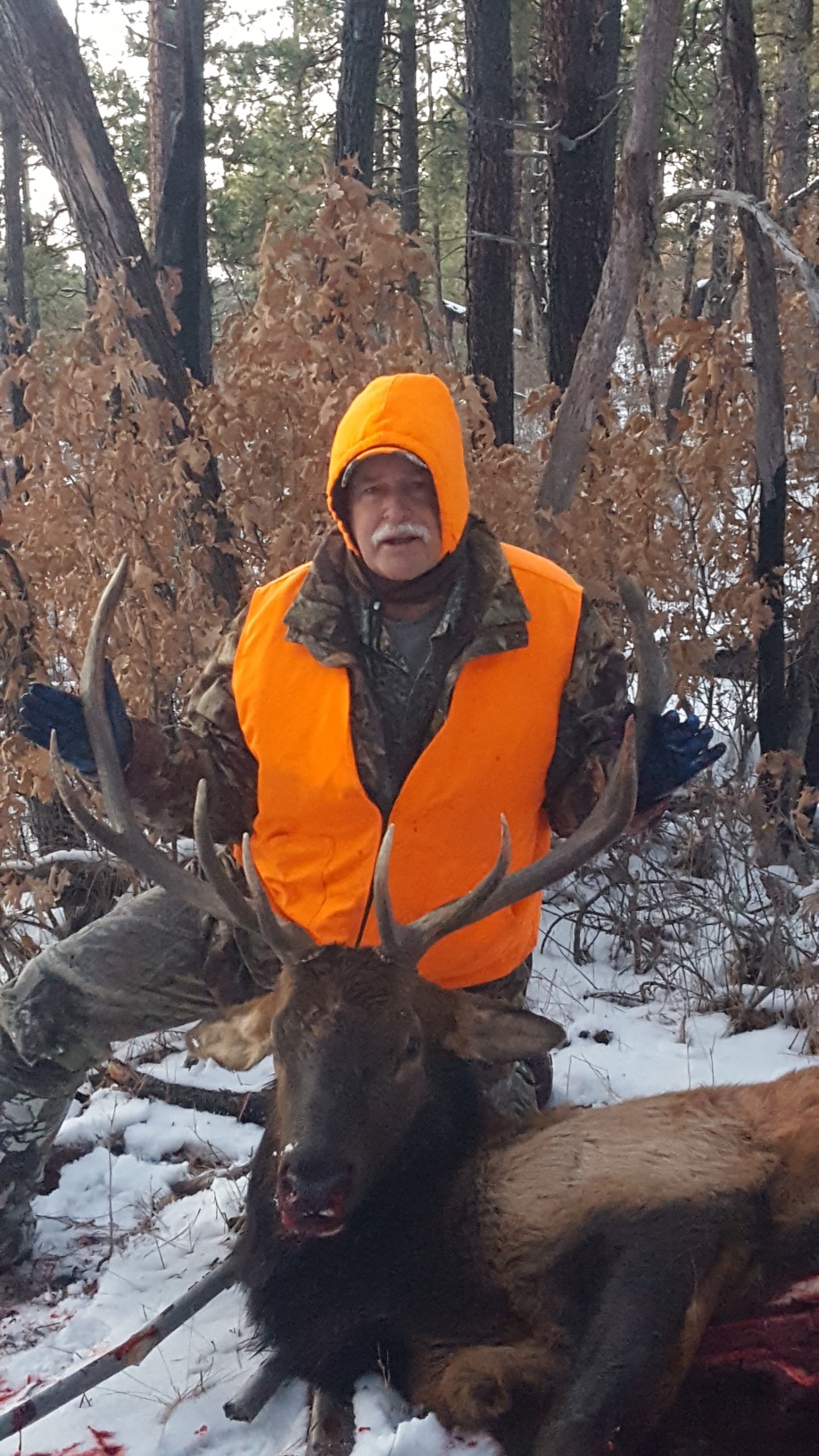 Head for the Mountains
---
If you have an interest in hunting elk or mule deer out west, Colorado would be a good choice for a trip. The Parks and Wildlife folks are very helpful and great to work with. There is plenty of public land to hunt and camp on, and still some over the counter elk tags available.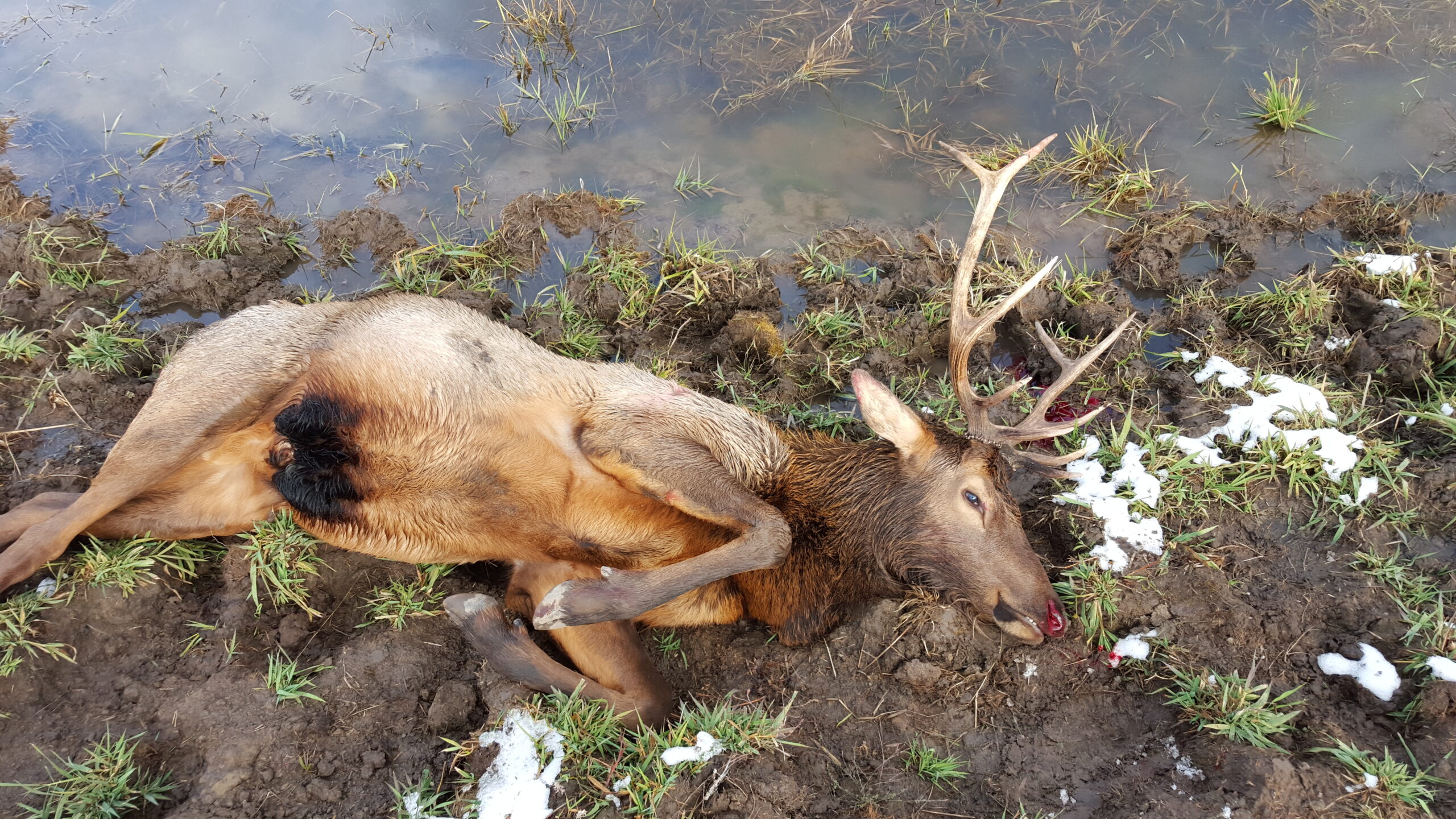 It's a great time, it will takes some planning and preparation, but it can become a tradition and you'll find yourself 24 years later with a lifetime of memories. If you're like me, you find yourself enjoying the planning and preparation part nearly as much as the hunt itself.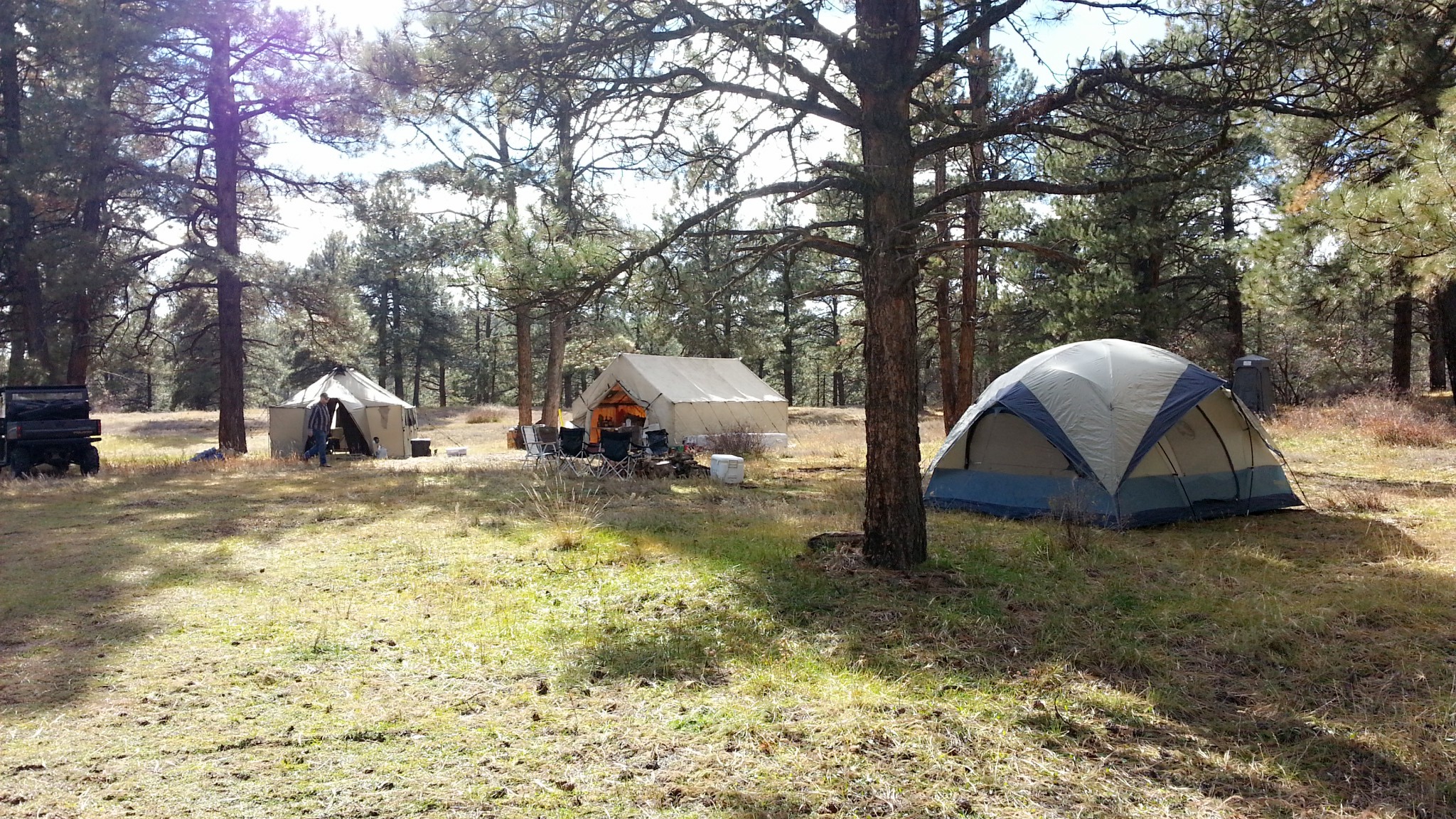 Get your group together, start your research so you will have an idea where you want to hunt and then you will be ready for the drawing deadlines coming in the spring. Then you have the next 5 months or so to gather your gear and make your preparations. If you make a trip, as always, please try to leave it cleaner than you found it. Good hunting and enjoy the journey because life offers no do overs. If you like more comfortable accommodations and a warmer climate, check out the trophy whitetail and exotic hunts at the Longneck ranch in Uvalde Texas.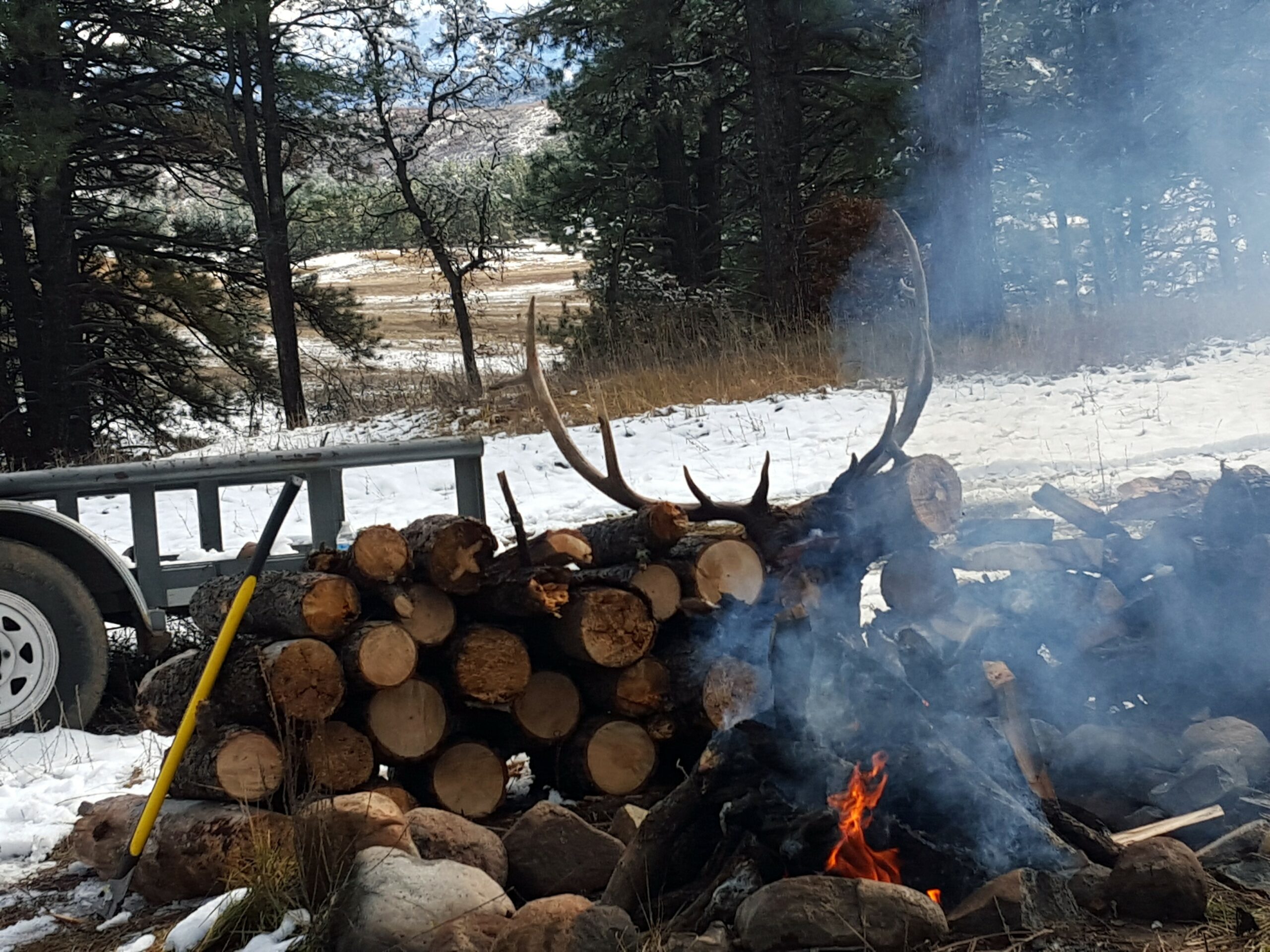 If you have any questions, comments or suggestions please leave them in the comment section below. Have an interest in starting your hunting and outdoor blog? Click on the banner below, or on the "start a blog" tab at the top of this page for information on how you can get started for free.