Texas home of the Alamo, Big ranches and huge trophy whitetail deer. The downside of having so many large ranches is that, when hunting in Texas, there is relatively little in the way of public land hunting opportunities. If you want to hunt and have a better chance of success, you need to secure some private property. Either a season lease, day lease, or book a multi-day package hunt from a ranch or outfitter.
Finding a lease, a reputable outfitter, or package hunt takes a lot of due diligence. You can spend hours searching websites, talking to ranch owners and outfitters, checking references and previous hunters, or use a booking agent like huntlocator.com or texashuntingleaselistings.com. The Texas Parks and Wildlife Department also has a free list of hunting leases on the department's website.
It will all depend on how you want to hunt, where you would like to hunt, for how long, whether you prefer a season lease or package hunt, and of course, how much money you are willing to invest in your hunt. Recently, I had the good fortune of receiving an invitation to hunt on one of Texas' premier trophy whitetail operations, The Longneck Ranch outside of Uvalde Texas.
Longneck Ranch Uvalde, Texas
---
The Longneck Ranch is owned by Doug Ivey and Hardy Watford and is located approximately 25 miles northwest of Uvalde Texas in the beautiful Texas hill country. The ranch is a 2,100 acre Utopia for native and exotic wildlife. At the Longneck Ranch, you will be able to successfully live out the hunt of your dreams! Nestled in the South Texas Brush Country, known for its trophy whitetail deer, the Longneck ranch has the natural native browse that grows trophy class animals, both native and exotics.
The ranch carries a healthy population of some of the best whitetail deer in the country, as well as many types of exotics and indigenous wildlife including: gemsbok, scimitar oryx, mouflon, axis, blackbuck, aoudad, fallow deer, quail, turkey, dove, and wild hogs. The Longneck Ranch started their whitetail deer breeding operation in 2002 to supplement the ranch's native whitetail genetics.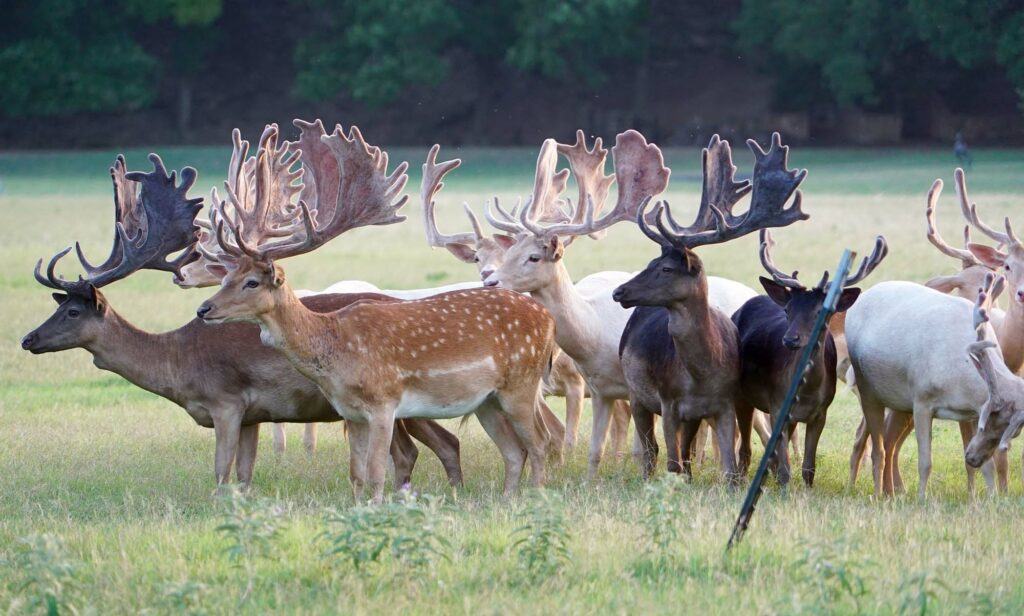 The breeding operation exceeded the expectations by producing some of the largest whitetail deer in the state of Texas. Not only has the Longneck Ranch been able to supply the ranch with beautiful trophy whitetail, they have also been able to help other ranches reach their trophy caliber status by purchasing the Longneck Ranch genetics.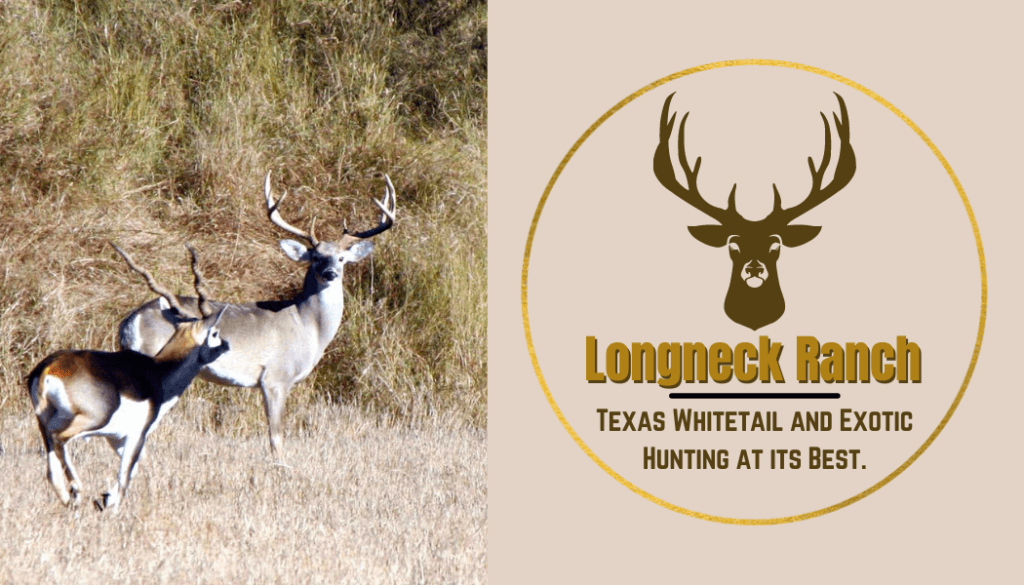 The Longneck ranch offers Fully Guided hunts for native species as well as different exotic species from all over the world.
They are set up to allow you to hunt their trophy whitetail deer using any method you prefer, including, safari style, blind hunting, spot and stalk, or bow hunting.
Typical hunt packages include:
– 3 days, 2 nights of lodging
– Meals included and prepared by an outstanding local chef
– Experienced hunting guides
– Field dressing included
– Transportation to and from ranch from the closest airport, (San Antonio International Airport).
– Transportation of your harvested animal to meat processor / Taxidermist
– Firearm and ammunition provided, if needed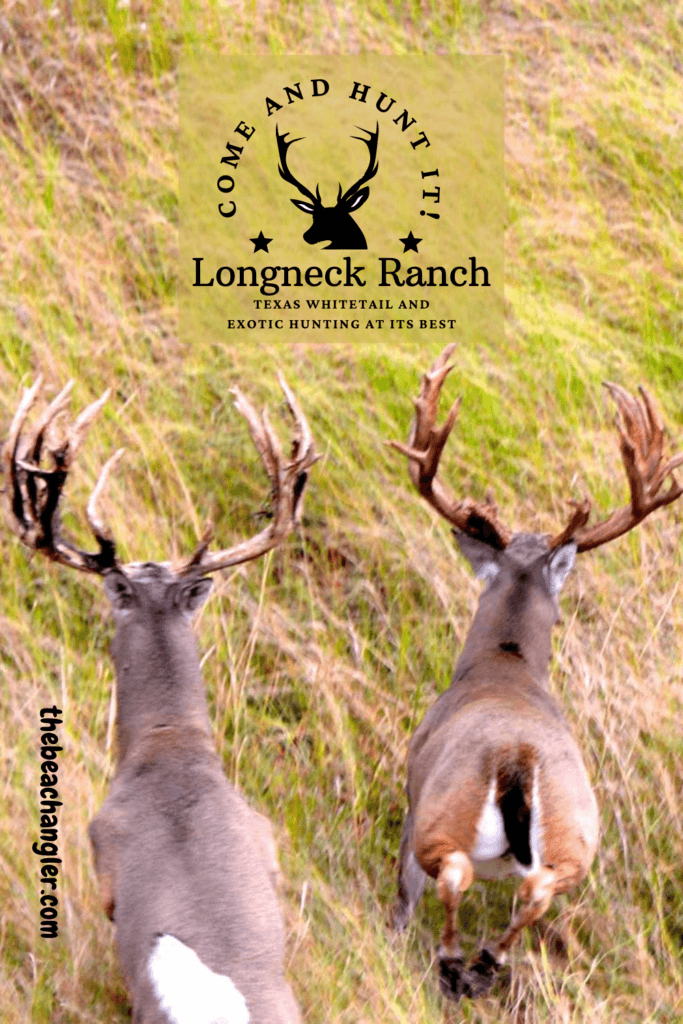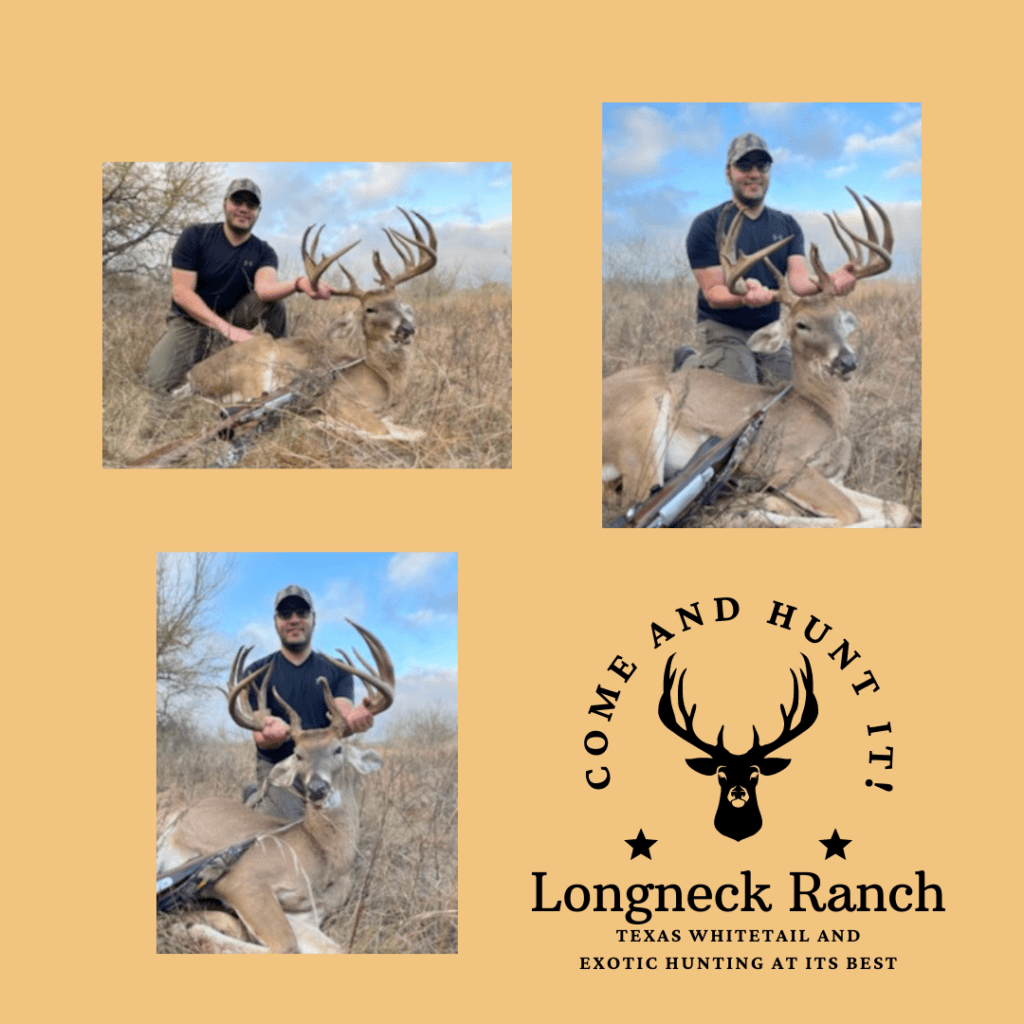 And, unlike our self-guided tent camp hunts in Colorado, when you stay at the Longneck ranch you will have first class accommodations in their modern lodge facility that features 2 Master bedrooms with private baths.
One bunk room that sleeps up to 6 people, pool room, living room, and full commercial kitchen. All the comforts of home, but far from the hustle and bustle of the big city.
You can sit under the shade of the majestic live oaks at the lodge and watch the sunset. Catch a glimpse of the Blackbuck antelope as they feed in the pastures behind the lodge.
Grab a cold one and sit around the fire pit at night and gaze at the stars and enjoy the peace and solitude of the rural Texas countryside.
When hunting in Texas at the Longneck ranch, you can leave all your troubles behind, relax and have a good time
Hunting in Texas
---
Texas has one of the better deals when it comes to hunting licenses, whether resident or non-resident. Your hunting license will include 5 whitetail deer tags, two mule deer tags, 4 turkey tags and allow you to hunt any of the exotic species available in the state from that one license. You can check license details and prices here.
Texas has long been a destination for trophy whitetail deer, and with so many large ranches, it's possible to manage deer herds for trophy potential. Decades of Cooperation between Texas landowners and the Texas Parks and Wildlife Department, in deer genetics research, has yielded tremendous results in deer herd management and trophy potential.
The Longneck ranch has applied much of this research and established a very intensive deer breeding operation. Through both natural breeding with superior bucks, to the very labor intensive process of artificial insemination, the Longneck has spent the last 20 years building a very impressive wildlife breeding facility and equally impressive whitetail deer herd.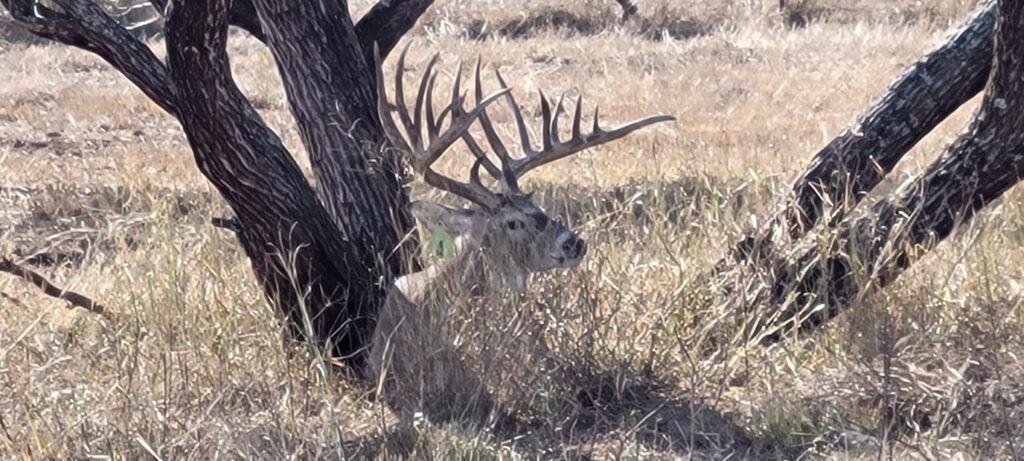 In addition to whitetail deer, the Longneck ranch has huntable populations of Scimitar Horned Oryx, Auodad Sheep, Fallow deer, Axis Deer and Blackbuck Antelope. So, if you are looking for a trophy whitetail hunt, or would prefer one of the species of exotics, the Longneck Ranch can take care of you.
Exotics Hunting in Texas
---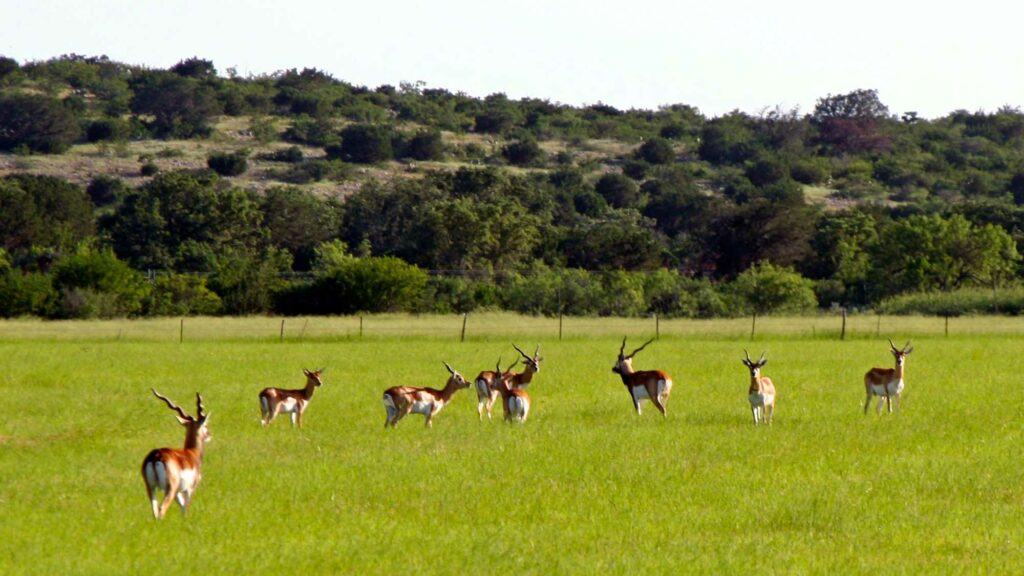 One of the advantages of hunting In Texas, is you can hunt "Exotics" year round. So, when the regular hunting seasons are over, you can still hunt. Just some of the available Exotics species to hunt in Texas are; Axis deer, fallow deer, red deer, elk, Nilgai antelope, Blackbuck antelope, Persian Ibex, Auodad sheep, Waterbuck, Scimitar Horned Oryx, Gemsbok and more.
Of course, the wild hog population continues to grow in Texas and many ranchers offer wild hog hunts at very reasonable prices. In fact, many consider them to be a nuisance rather than an asset. Wild hog hunting in Texas is now legal with suppressors, artificial lights, and even by helicopter. Yes, that's right, you can hunt hogs in Texas in a helicopter. Now, HOW COOL IS THAT?
At the Longneck ranch you can find exotic trophies in Axis deer, Fallow deer, Scimitar horned Oryx, Auodad Sheep, and Blackbuck Antelope. In the future they may be adding Kudu and Persian Ibex to their operations as well. Check out their website at longneckranchtexas.com or call Jarred direct at: 830-486-5612. You can also reach out to him by email at: jarredreinhardt@gmail.com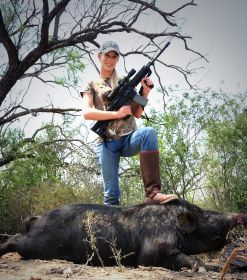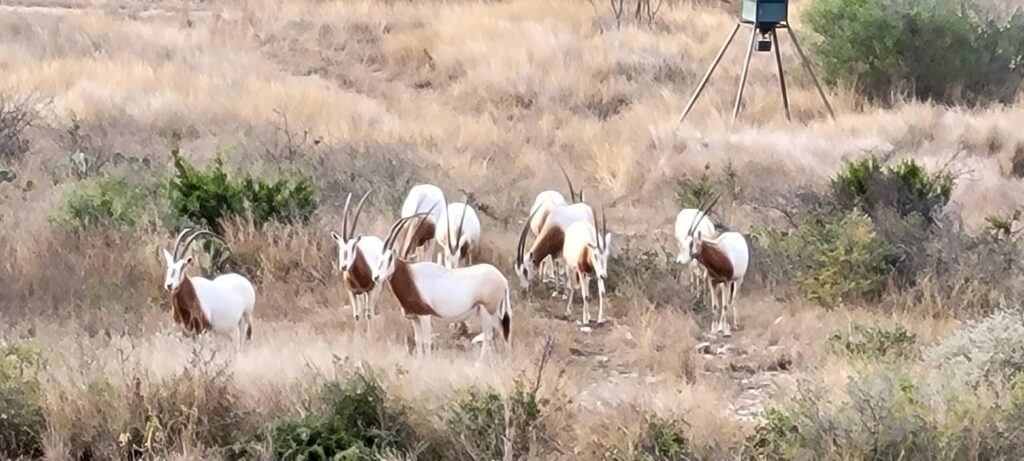 If you are interested in Hunting in Texas, and looking to hunt exotics in a natural free-range environment with both quality animals and accommodations, the Longneck ranch could be just what you are looking for. They have some of the best exotic hunts in Texas. They also have several packages and management hunts available as well.
Trophy Whitetail Deer Hunting in Texas
---
Now "trophy whitetail deer hunting" can mean different things to different hunters. Only you know what is a trophy to you. But when hunting in Texas you will find that most Texas whitetail deer hunting ranches, that offer trophy deer hunts, will have several options for you to choose. If you are looking for a 150 class deer, or a brute of 200 plus, you can find a whitetail deer hunt in Texas that will fit your criteria.
Growing trophy whitetail deer, or any deer of exotic for that matter, requires three ingredients. Age, Nutrition and Genetics. The folks at Longneck ranch have worked very hard to maximize all 3 ingredients. From breeding the very best genetics, to providing ample native browse along with supplemental feeding stations, to managing their herd's age class structure and numbers to produce some of the best trophy deer and exotic hunts Texas.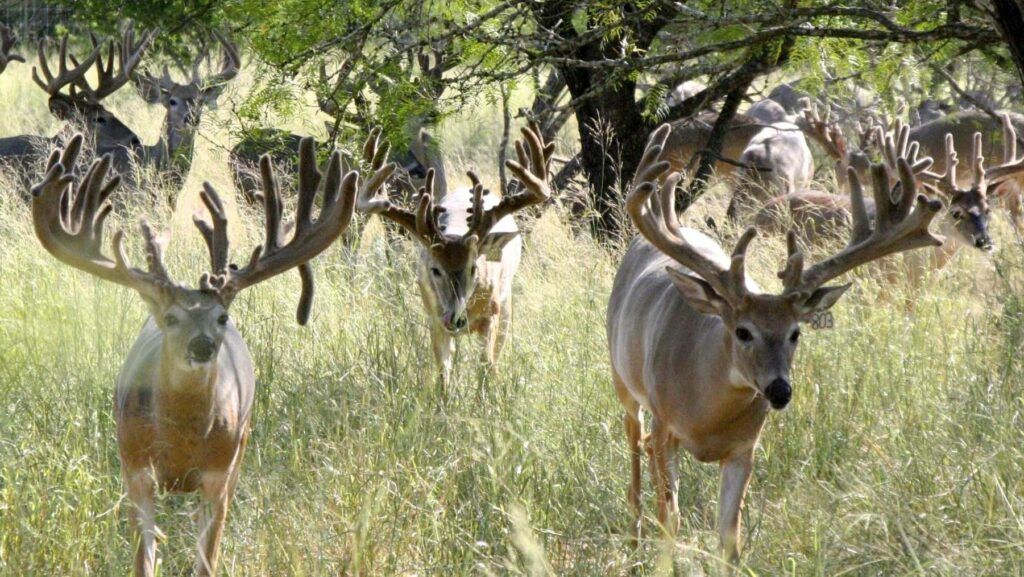 Now there are many Trophy Deer Hunting Ranches in Texas. It has become quite the industry in the last 40 years or so. The options are endless and depend largely on you, what you're looking for, the type of hunting you want to do and your pocket book. As can see from the video and pictures, there are some monster trophy whitetail deer on the Longneck. They can help you find that trophy whitetail you've always been looking for.
Longneck Ranch Texas – Quality Animals Awesome Hunting
---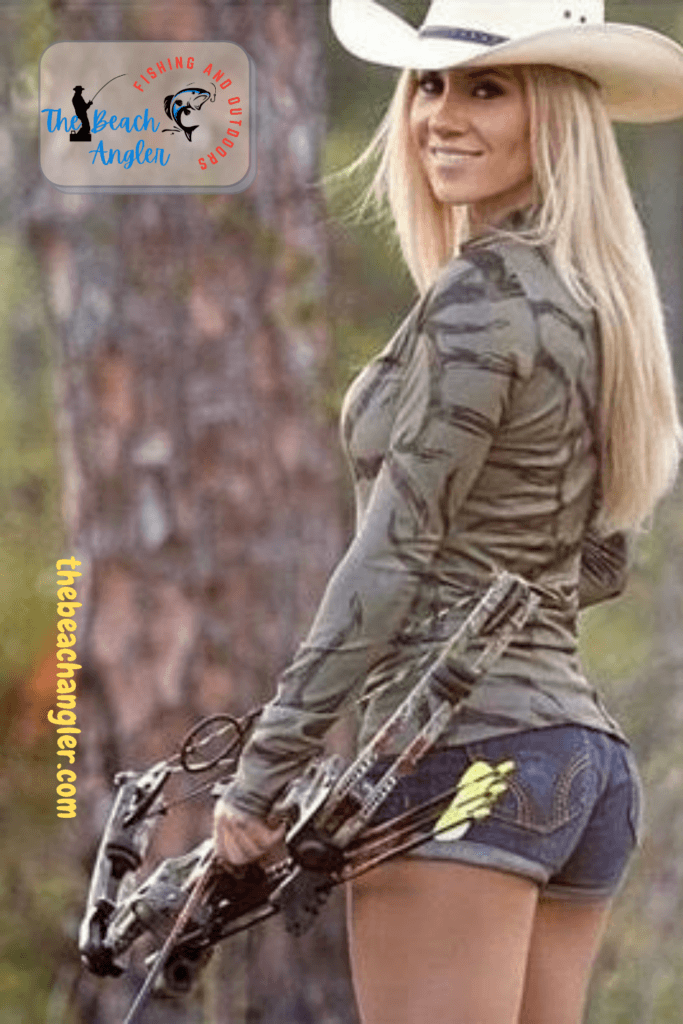 On my recent trip to the Longneck ranch, I personally didn't harvest any animals. I spent most of my time filming and watching.
But, there were plenty of opportunities had I wanted to pull the trigger. It was a great time with friends and there were some very nice animals harvested by others in our group.
I saw big whitetail, Scimitar Horned Oryx, Fallow deer, Auodad Sheep and Blackbuck antelope. I could have harvested any one of these, but chose to take photos instead.
My freezer is full and no point taking one just to say I did. But, I can tell you firsthand, if you are interested in booking a trophy whitetail or exotic hunt in Texas, it would be well worth your time to give Jarred at the Longneck Ranch in Uvalde Texas a call.
As always, stay safe, enjoy the journey and please try to leave it cleaner than you found it. If you have any comments, questions, ideas or suggestions please leave them in the comment section below and I'll get back to you asap. You can follow us on Facebook: Rex The Beach Angler, Instagram: thebeachangler7, Twitter: @AnglerBeach, and YouTube: Man Art Creations.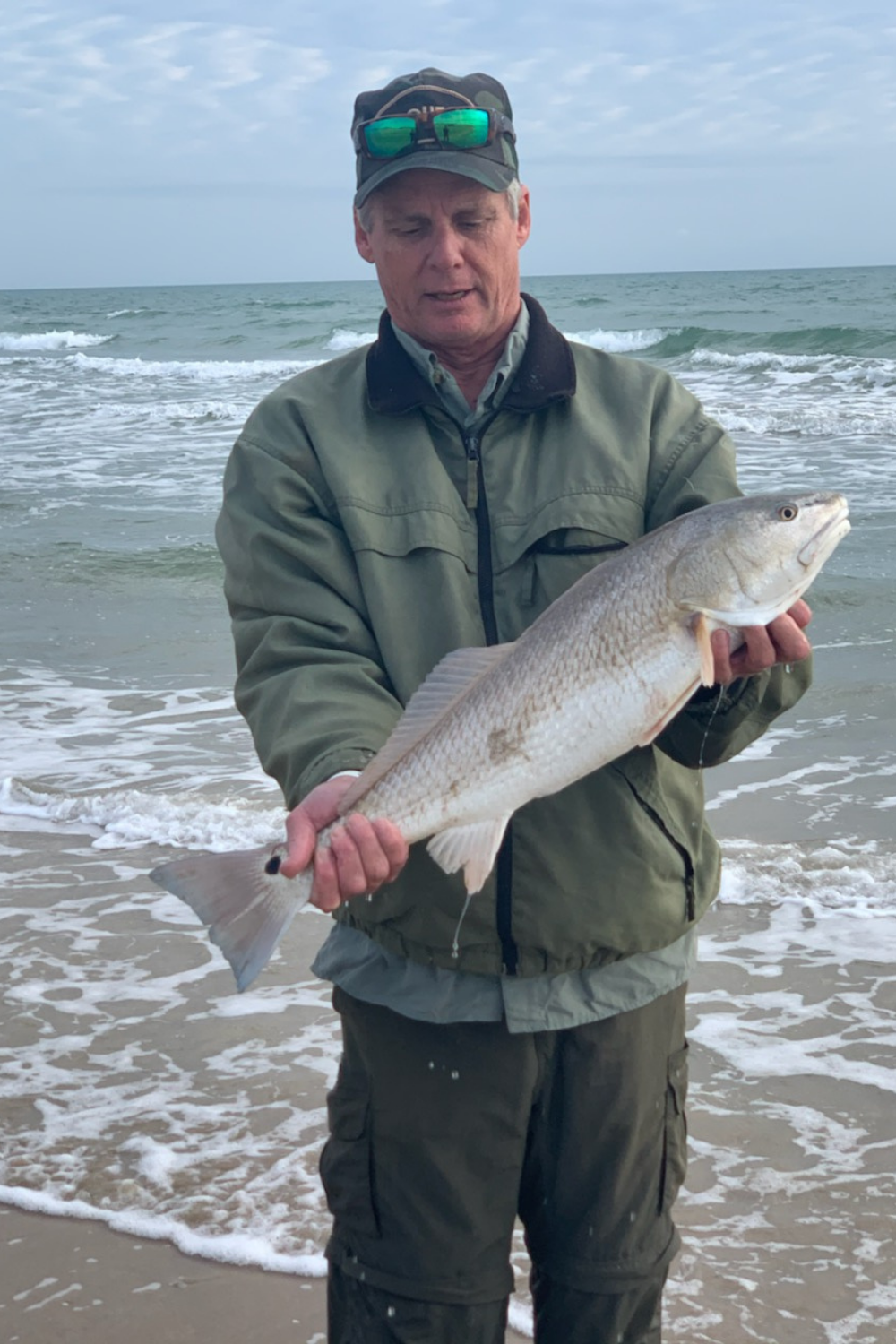 A life long surf fisherman with 50+ years of experience, I am also an avid hunter and outdoorsman. I will be sharing my passion for the outdoors with you so be prepared for hunting, fishing, camping, hiking and more. Along with gear reviews and the latest trends and innovations in the outdoor industry.