Summer is drawing to a close and the cooler weather of fall is just around the corner. Hunting season is just a few weeks away and it's time to check the closet for our warm clothes. The water temperature will start to decline and we will need to get out our frogg toggs waders for those cool morning wade fishing expeditions. And, as the temperatures continue dropping into late fall and winter, a good base layer to wear under our waders and fishing jackets will become important.
You have many options for warm weather clothing. From a wide array of synthetic fabrics and weights to the old standard, wool clothing. Yes, wool, those old plaid wool shirts and pants of your grandfathers day. Well, they are still available. You will probably also remember how those wool clothes could be a bit scratchy. Never fear, there is a new wool option, Merino Wool Outdoor clothing.
Clothing. Much finer and softer than the wool of grandpa's day, merino wool offers the warmth of all natural wool without the itching. And, merino wool is superior to synthetics for warmth, moisture wicking, and remaining warm even when wet.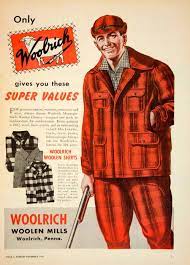 MERINO WOOL QUICK SHOT:
Merino wool is a natural fiber from the Merino Sheep. They have been selectively bred for generations for a much finer, and therefore softer, fiber than traditional wool. Merino wool is breathable with moisture wicking properties to keep you dry, extremely warm in cold weather and cool in summer. It stays warm even when wet and is very lightweight with a high warmth to weight ratio. These properties make Merino wool an excellent choice for all of your outdoor activities. Advantages: 1. Warmth 2. Lightweight 3. Softness 4. Breathable 5. Antibacterial 6. Easy to maintain.
---
Merino Wool Outdoor Clothing
---
Wool clothes are naturally breathable down to the fiber level. While synthetics only breathe through pores in between the fibers in the fabric, wool fibers naturally allow air to flow. The breathability of wool will not feel clammy when you sweat and will prevent you from overheating. And, even when it gets wet it will still keep you warm. Now all this comes with a price.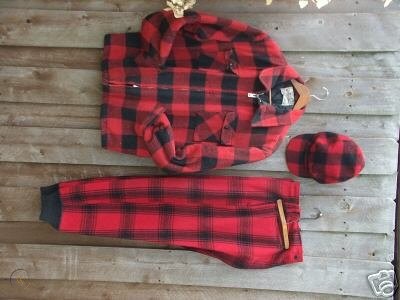 A wool garment may cost two to three times more than one made from synthetic fibers. If you are going to pay the extra cost for wool, spend it on clothes that you will use for many years. Things like base layers, socks, hiking and hunting clothing, gloves and outdoor wear. For trendy items that go in and out of style, go with the cheaper synthetics.
The wool of your grandfather's day tended to be very itchy and uncomfortable. Less expensive and Lower quality wool clothes are composed of shorter, coarser fibers with many more ends to stick out causing them to be itchy. The newer higher quality wools like Merino and Cashmere are extremely soft and comfortable and can be worn next to the skin without irritation. A word of caution, wool clothing will shrink when machine washed and dried. You will need to hand wash your wool clothes or take them to a dry cleaner, which is an extra expense.
So, What is Merino Wool?
Regular wool is a natural fiber/hair that is extracted from the hide of hairy animals such as sheep and goats while merino wool is from a specific breed of sheep, the Merino sheep. It's thinner and softer than regular wool—making it easy to wear next to skin. Merino wool is a natural, renewable fiber. One Merino sheep can grow four to five pounds of wool per year. In addition, Merino sheep have evolved and been selectively bred to produce a wool that can keep the sheep comfortable in temperatures that range from 5 degrees to 95 degrees.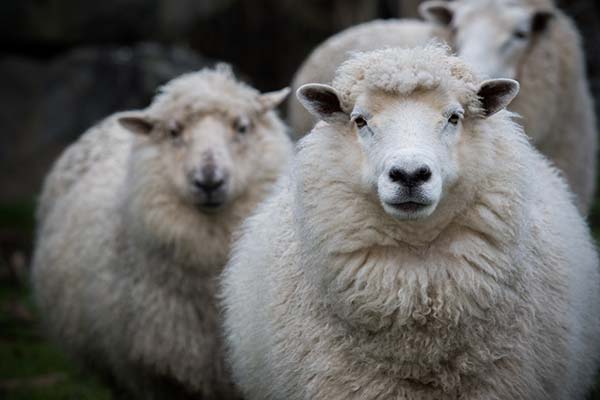 Merino is a breed of fine-wool sheep, particularly well adapted to semiarid climates and nomadic pasturing. Merino wool, with its ability to absorb 30% of its dry weight in moisture, will keep you warm in winter and cool in summer making it a great option for outdoor active wear. Which is why companies like Ibex Merino wool Outdoor Clothing choose it for their outdoor clothing lines.
---
Merino Wool from Ibex Outdoor Clothing
---
Some of you have probably heard of Ibex Outdoor Clothing. The Vermont based company had made a name for itself in the outdoor industry by ditching the synthetic fiber trend in activewear and ushering in merino wool as a preferred option in outdoor activewear. They had a reputation for producing quality, long-lasting merino wool outdoor clothing. Ibex closed its doors in February 2018.
The move came as the brand transitioned to a direct-to-consumer sales model in an effort to reduce operating costs as the brand tried to stay afloat in a sea of cheaper foreign made outdoor apparel competition, both online from the likes of Amazon, and in stores. In March 2018, Ibex's remaining assets and intellectual property were purchased by Flour Fund, a New York-based investment group and, in the fall of 2019, less than two years after shutting the doors, Ibex relaunched and is back making high quality merino wool outdoor clothing.
Ibex Outdoor Clothing LLC
Founded: Woodstock, Vermont, U.S. (1997)
Founders: Peter Helmetag John Fernsell
Headquarters: White River Junction, Vermont, U.S.
Website: www.ibex.com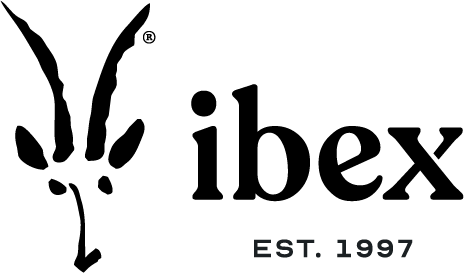 THE STORY OF IBEX:
Why name a merino wool performance apparel company after a goat? To us, it makes complete sense. While sheep are known to traverse mountains, the Ibex Goat is more agile. Active? If you call a goat that can climb sheer rock faces active, then yes. Whatever the weather or occasion, Ibex has you covered. Just as the Ibex goat migrates according to seasons, Ibex active wear was born for the modern migration from high rise to mountaintop – and everywhere in between.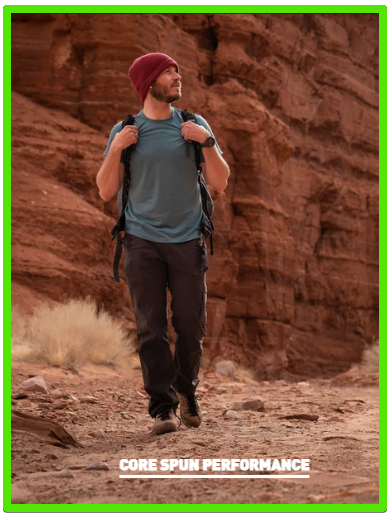 The range is equally suited to mountaineering, corporate orienteering, or your favorite restaurant. Part active wear, part urban performance wear, each garment features fine tailoring paired with the benefits of nature's original performance fiber – merino wool. Co-founded by an avid mountain climber, yet equipped for urban adventure, Ibex withstands the demands of today
We only partner with suppliers who share our commitment to supporting the well-being of the global community. We ensure everybody who works on Ibex products, wherever they are, does so in a fair, safe, non-discriminatory and empowering workplace. It's all part of our goal to create and supply the highest quality, most ethically sound apparel possible.
That's why we love and care about their health and their home. All of our wool comes from Australia and New Zealand. That means all farms are regularly checked to ensure their sheep are treated with respect, and best practices are adopted in the protection of the land.


What's so Special about Ibex Merino Wool?

Ibex wool is no ordinary wool. It's New Zealand and Australian-grown Merino – a natural high-performance fiber. Merino Sheep live through cold winters -4°F and hot summers +95°F wearing the same, wool coat. So, whatever the weather or occasion, Ibex has you covered.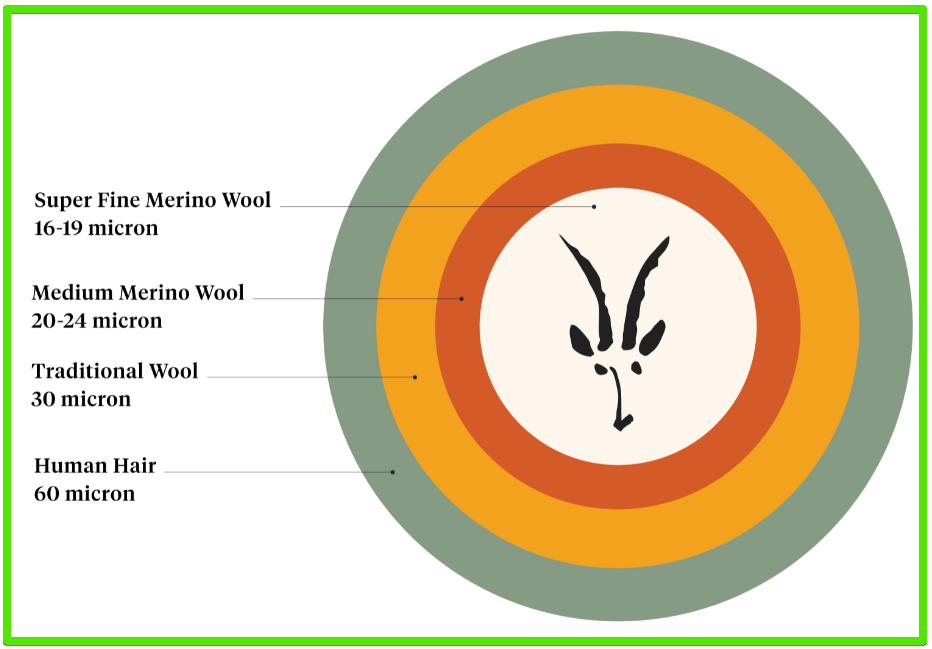 Like the molecules in your skin and hair, Merino wool contains keratin, which gives clothes natural bend and flex. Micro-curls in the fiber – known as fiber-crimp – add elasticity, resilience and strength.
Like a coiled spring, the fibers mirror your every move. You can push them to the limit or give them a gentle workout and they'll return to their original shape without damage – more than 30,000 times.
Designed in nature to keep sheep warm in temperatures as low as -4F and cool in temperatures up to 95F, merino wool is an active fiber that reacts to changes in body temperature.
The natural crimp in wool adds durability and elasticity, while moisture wicking and 'heat of adsorption' qualities work to thermoregulate the body so in winter you'll be warm, and in summer you'll stay cool.
While synthetic fabrics can wick away sweat, Merino keeps the body cool during exercise by trapping moisture and releasing it as vapor before it even turns to sweat. Wool's natural ability to manage moisture means odor-causing bacteria are stopped and you can wear your merino wool clothes during strenuous activity and for more than one day if necessary.
And because merino wool is naturally antimicrobial and odor resistant, you'll be cleaner smelling and your clothes will need less washing. Since, the merino fibers return to their natural shape after every wear, there's little to no ironing. Ibex merino wool is wrinkle resistant and ready to wear. Ibex merino wool is light in weight, as well, without losing its looks or functionality. Wool is naturally flame resistant, Ibex clothes need to reach around 1000°F before they even think about igniting. Compare that to cotton's mere 491°F ignition point, and you get the picture.
100% Merino wool clothing provides great protection from sun damage. Merino wool clothing in mid and heavyweights offers UPF 50, while those in the lightweight range offers around UPF 25. We're not showing off when we say that merino wool is super fine. It really is the finest-gauge wool you can get – less than 24 microns in diameter, to be precise. Being fine means Ibex clothes are soft on skin and never itchy or irritating. It's also incredibly elastic in nature for comfort and performance.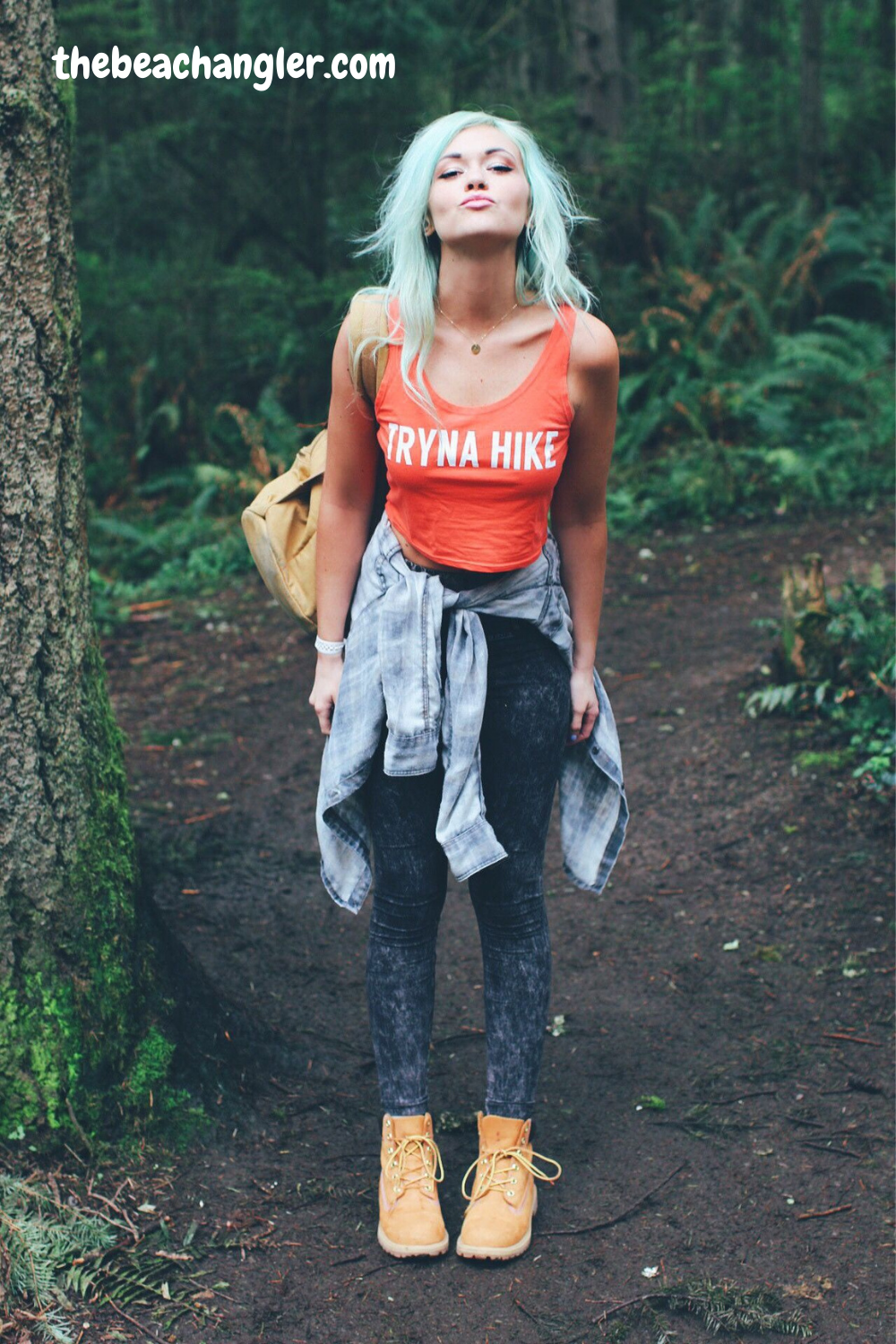 ---
What Makes Merino Wool Outdoor Clothing Better?
---

It might surprise you that there's no such thing as "Regular Wool", "Traditional Wool", or "Normal Wool". These terms are widely used to describe the wool from over 1000 different breeds of sheep. Wool can also come from other animals such as goats, but the vast majority of wool comes from sheep.
So why isn't Merino Wool lumped in with everybody else? Wool and Merino Wool share many of the same qualities, but they're not the same. So what's the difference between merino wool and traditional wool? Merino wool comes from a specific breed of "Merino Sheep". Merino sheep grow consistently high quality wool with very fine fibers.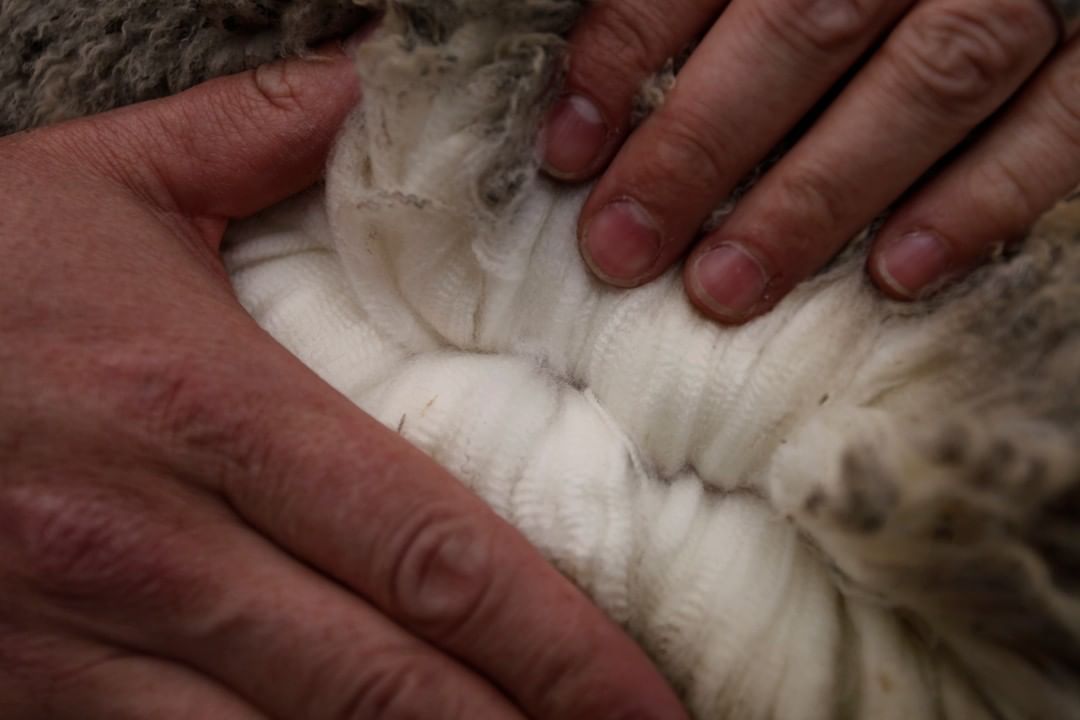 This makes merino wool lighter and softer than regular wool clothing. There's a big difference between cheap wool clothing and expensive wool. Have you ever wondered why some wool sweaters are itchy and others aren't? Well, It all depends on the quality of wool yarn used to make the product. The finer merino wool fibers result in comfortable itch-free clothing.
---
Ibex Merino Wool Outdoor Clothing
---
Ibex Outdoor Clothing has a complete line of Men's and Women's 100% merino wool outdoor clothing. Everything from socks, underwear, base layers, mid layers, short sleeved polo shirts, hoodies, merino wool sweater, jackets, pants, caps and gloves. You can check out Ibex merino wool by clicking the button below. They offer the highest quality, sustainable sourced, American manufactured merino wool clothing available.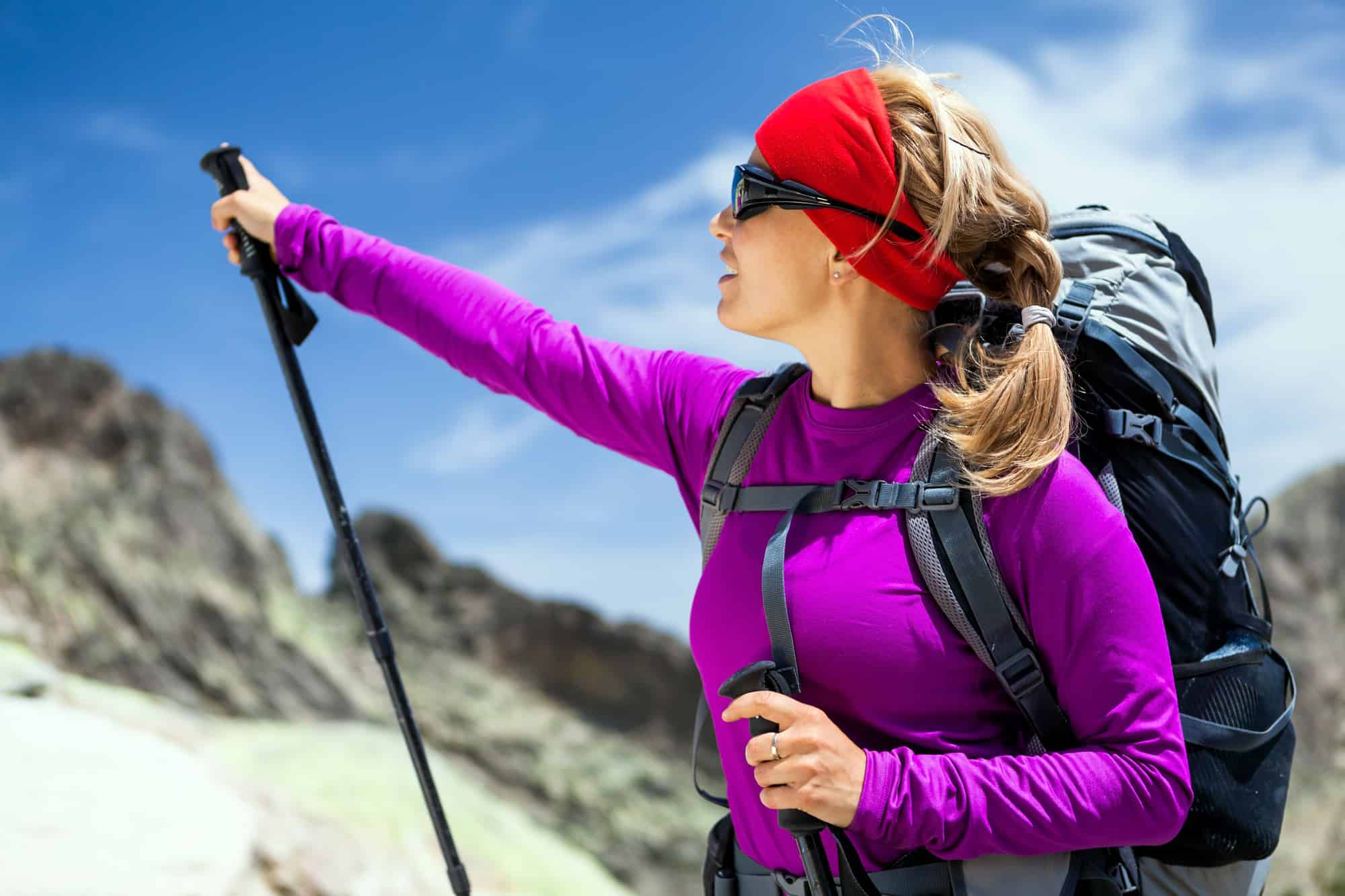 Wool Clothing for Hiking:
Ibex Outdoor Clothing has long been the leader in merino wool hiking clothing. The warmth and moisture wicking properties, along with the softness, make for ideal hiking clothing. Whether as underwear, base layers, socks, jackets and sweaters, Ibex Outdoor Clothing has your merino wool hiking clothing and accessories. And, unlike synthetic fabrics, merino wool will keep you warm even when wet.
Wool Clothing for fishing:
Ibex Merino Wool Outdoor clothing is an excellent choice wool clothing for fishing. Their base layers and socks a perfect for wearing under your waders when making those cold water wades. The shirts and sweaters can be worn under your fishing vest or jacket and give you the option to add or shed layers as the day goes on.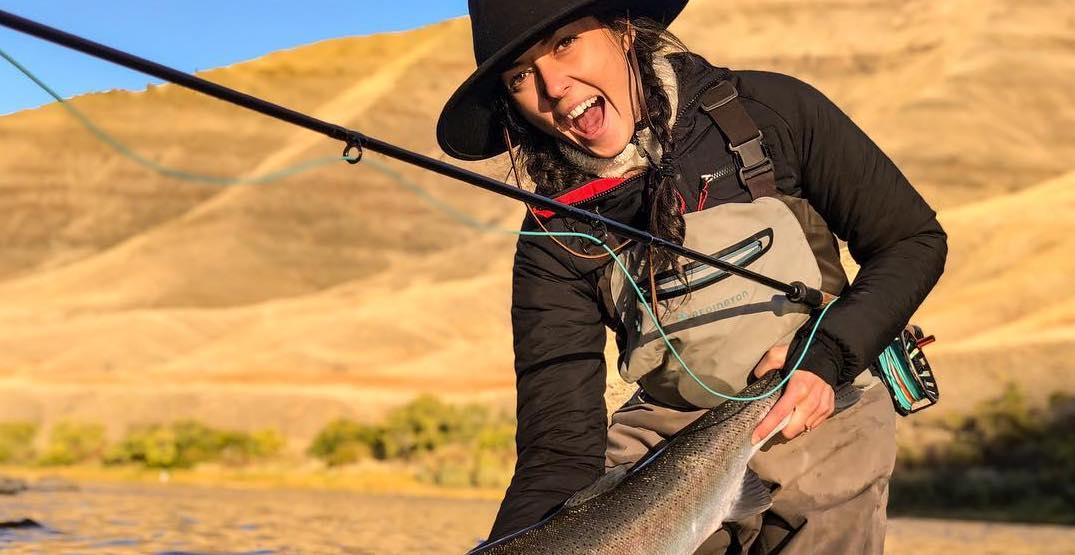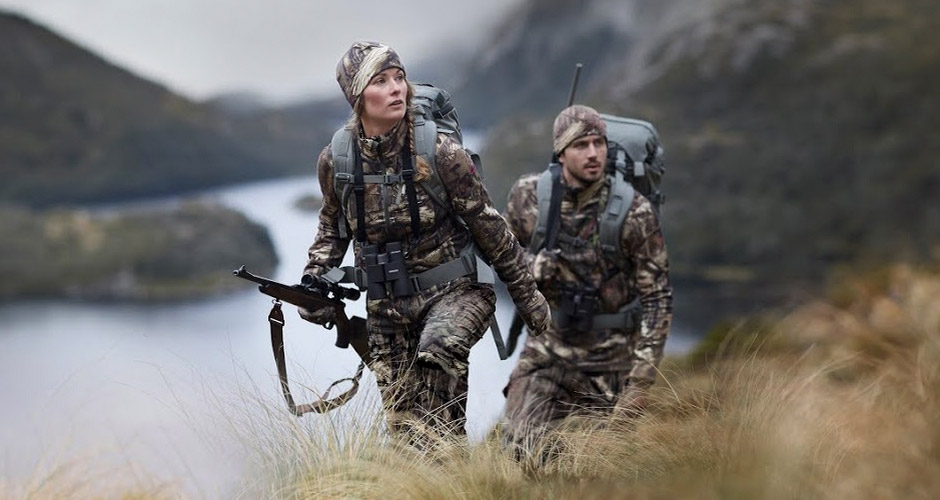 Wool Hunting Clothes
The traditional wool hunting clothes that your grandpa wore were typically bright red or green plaid made of straight wool and very itchy. The Merino wool outdoor clothing from Ibex will keep you warm, dry and comfortable without the itch. As yet, they don't offer camouflage wool hunting clothes, but that is most likely coming. There are some other quality merino wool camouflage hunting clothes out there as you can see below.
---
---
Merino Wool Outdoor Clothing Pros and Cons
---
Merino Wool Pros:
1.) Warmth. Merino wool contains crimps. When woven into a sweater, these crimps hit each other as you move, creating air-trapping pockets. Air that cannot circulate retains heat that is naturally produced from the body. Result? You are toasty warm!
2.) Lightweight. You might think of most garments made from sheep's wool as bulky, big, and unsuitable for packing or traveling. Not so with Merino wool. Finer than most sheep's wool, this is a lightweight choice that can even be used for base layers and summer-weight sweaters.
3.) Softness. The knee-jerk reaction to wool can be a reminder of all things itchy, scratchy, uncomfortable, and too warm. Merino wool, on the other hand, is ultra-fine, giving it a soft quality.
4.) Breathability. Traditional wool can feel too hot. Merino wool works actively to wick moisture away from your body, dispersing it into the air. This keeps the body feeling dry all-day long. Merino wool is also naturally efficient at releasing body heat when you are too hot, which helps regulate your body temperature.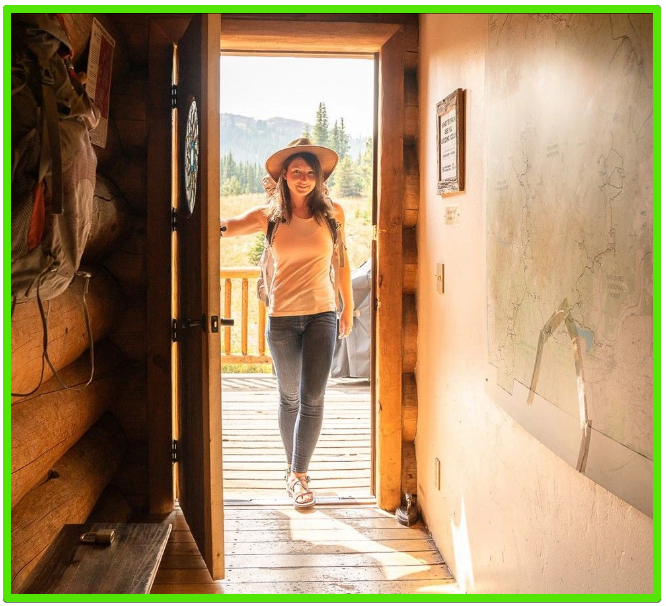 5.) Antibacterial and Water-Repellent. That's right, in addition to keeping you comfortable, soft, and warm, Merino wool continues to be the superhero of wool with its antibacterial and water-repelling properties. This fiber can hold water without getting damp, it is naturally fire-resistant.
6.) Easy to Maintain. Though Merino wool is a natural and renewable choice, it is also surprisingly simple to maintain. Most Merino wool garments and yarns are machine washable and can be tumble dried. Of course, you should remember to always check the label for care instructions! Ultra-fine Merino wool can be blended with cashmere, silk, and polyester. Be sure to check items like knitwear, socks, and base layers. These are often made from Merino blends and demand special care.
---
Merino Wool Cons:
Cleaning and Care: Some merino wool outdoor clothing may require hand washing
Cost: merino wool outdoor clothing is more expensive than synthetics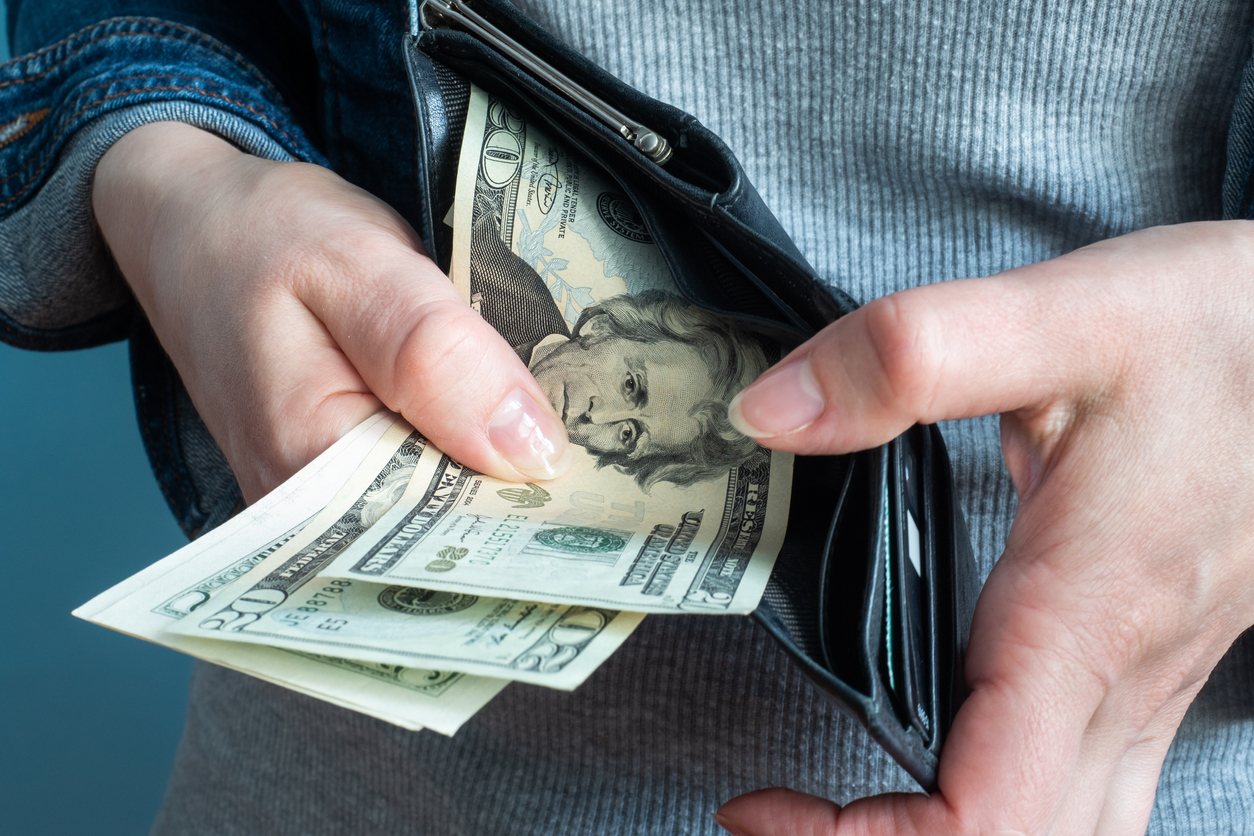 ---
Ibex Merino Wool Outdoor Clothing Final Verdict
---
Ibex Outdoor Clothing's merino wool is much finer and softer than regular wool. And, with their modern spinning technology and fiber treatments, their outstanding merino wool garments and accessories will outclass materials such as cotton or synthetics. Ibex Merino wool outdoor clothing delivers style, comfort and performance for whatever adventure you have in store. Merino wool clothing is not cheap, but it will give you many years of warmth, comfort, and service.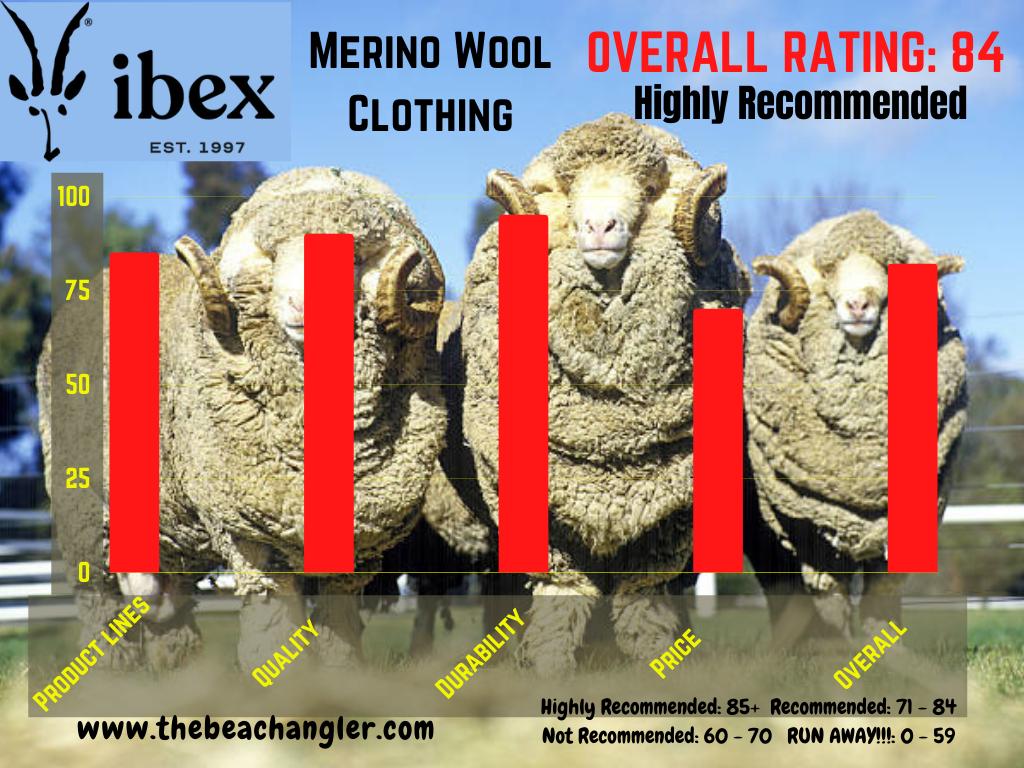 ---
Grab Your Woolies and Get Outdoors
---
So, as you start to consider the upcoming fall and winter with the cooler temperatures and waters, check your gear and see if maybe some high quality, long-lasting merino wool outdoor clothing might be just the ticket. Whether its base layers and socks for wade fishing or duck hunting, or mid layers, gloves, caps and jackets for ice fishing or still hunting in the mountains. Merino wool outdoor clothing is a great option to consider.
As always, stay safe, enjoy the journey and please try to leave it cleaner than you found it. If you have any comments, questions, ideas or suggestions please leave them in the comment section below and I'll get back to you asap. You can follow us on Facebook: Rex The Beach Angler, Instagram: thebeachangler7, Twitter: @AnglerBeach, and YouTube: Man Art Creations.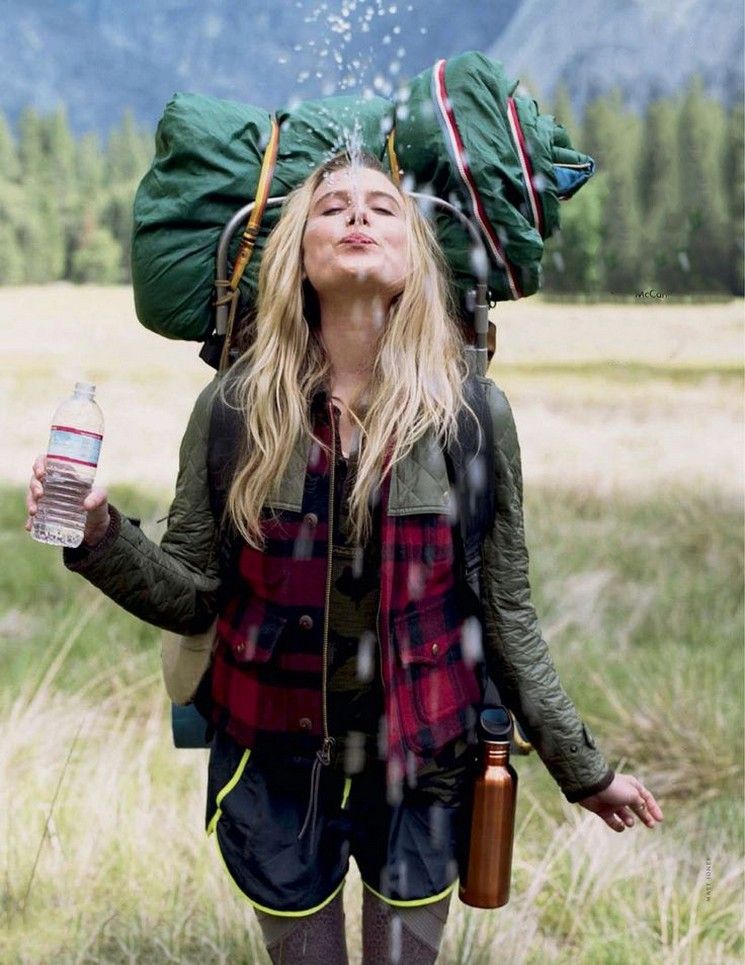 ---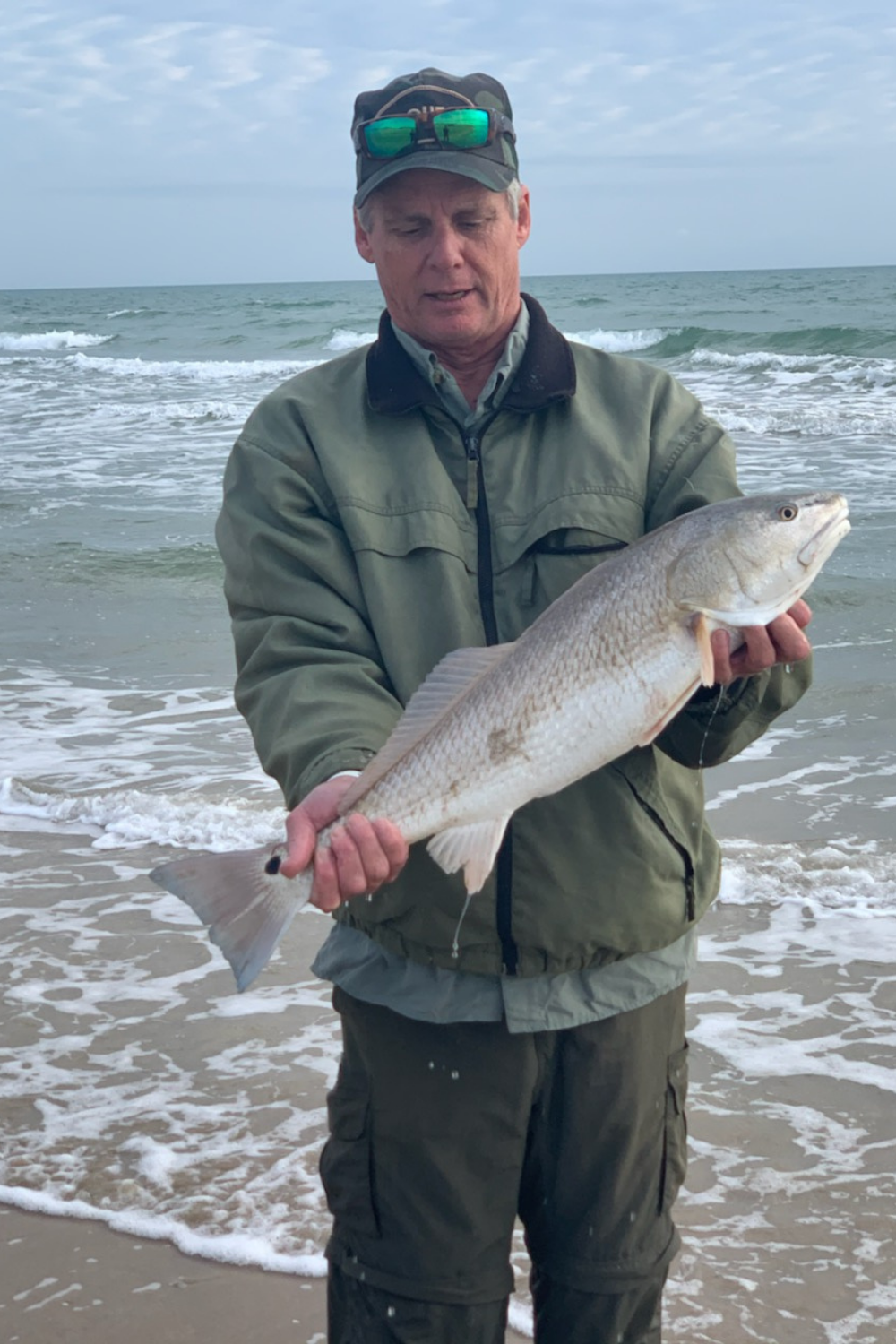 A life long surf fisherman with 50+ years of experience, I am also an avid hunter and outdoorsman. I will be sharing my passion for the outdoors with you so be prepared for hunting, fishing, camping, hiking and more. Along with gear reviews and the latest trends and innovations in the outdoor industry.