We all have our favorite fishing holes or our home waters, so to speak, but sometimes we venture out and try new areas. Either by design or necessity, we find ourselves fishing unfamiliar waters. The question is; What do you do now? Where to fish, how to fish, what to fish for all come to mind when charting new fishing areas. This article is not so much about the Victoria Barge Canal. You may not even know of it, or ever fish it. The purpose here is to show you how to take your experience and knowledge and apply it to new fishing areas that may be totally unfamiliar to you, and have a successful fishing trip.
Recently I made a trip like this with my neighbor. He had volunteered to captain a group of women anglers in an upcoming "Babes on the Bay" redfish tournament. The forecast for the day of the event was for high winds and choppy waters. Knowing that this would make fishing tough in our normal fishing areas. We set out to do some pre fishing or scouting of the Victoria Texas Barge Canal. An area that would provide protections from the wind and waves and make for a much more comfortable fishing day.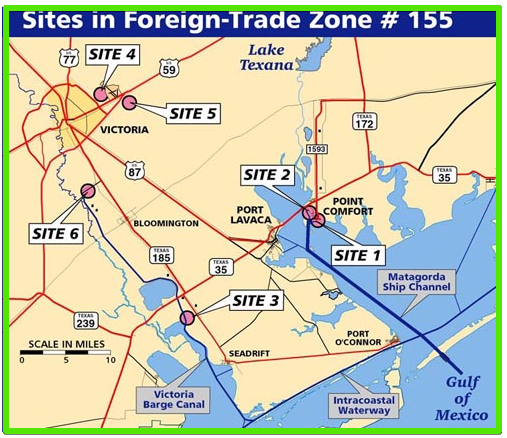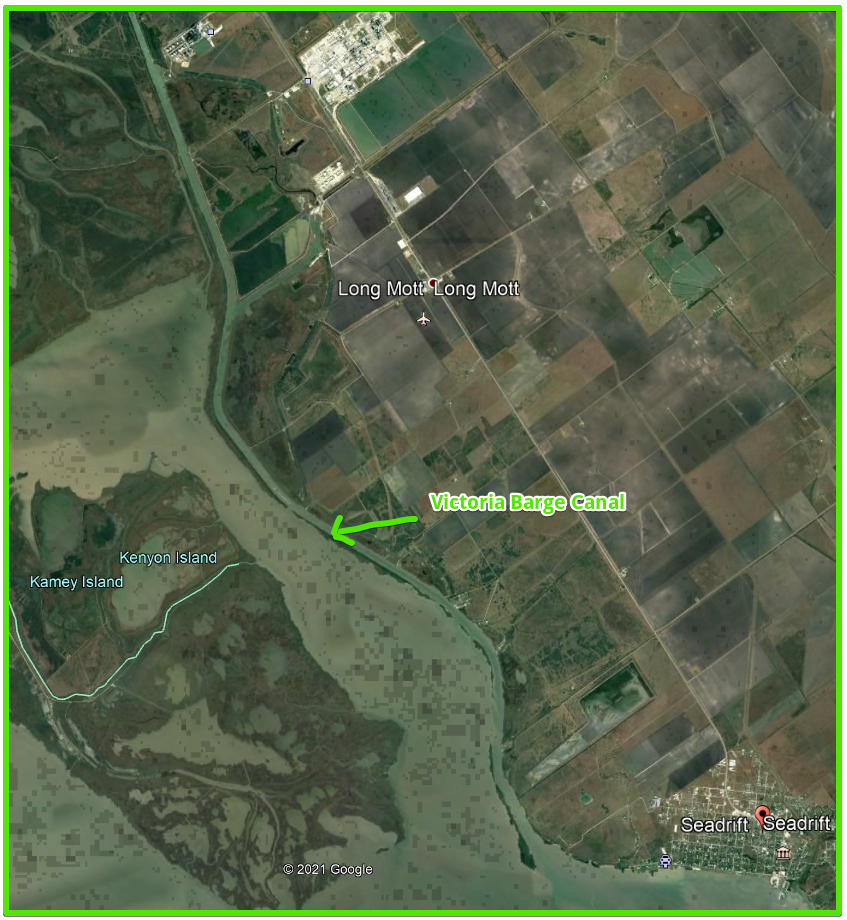 Scouting New Fishing Areas
---
With the mapping technology of today, it is easy to scout potential fishing areas from the comfort of your own home via computer or you smart phone app such as Fishbrain. Knowing the forecast and the wind direction, it is a matter of looking for areas that will provide protection from the wind and have a high probability of holding fish. It becomes a matter of taking your knowledge and experience and applying it to a new location.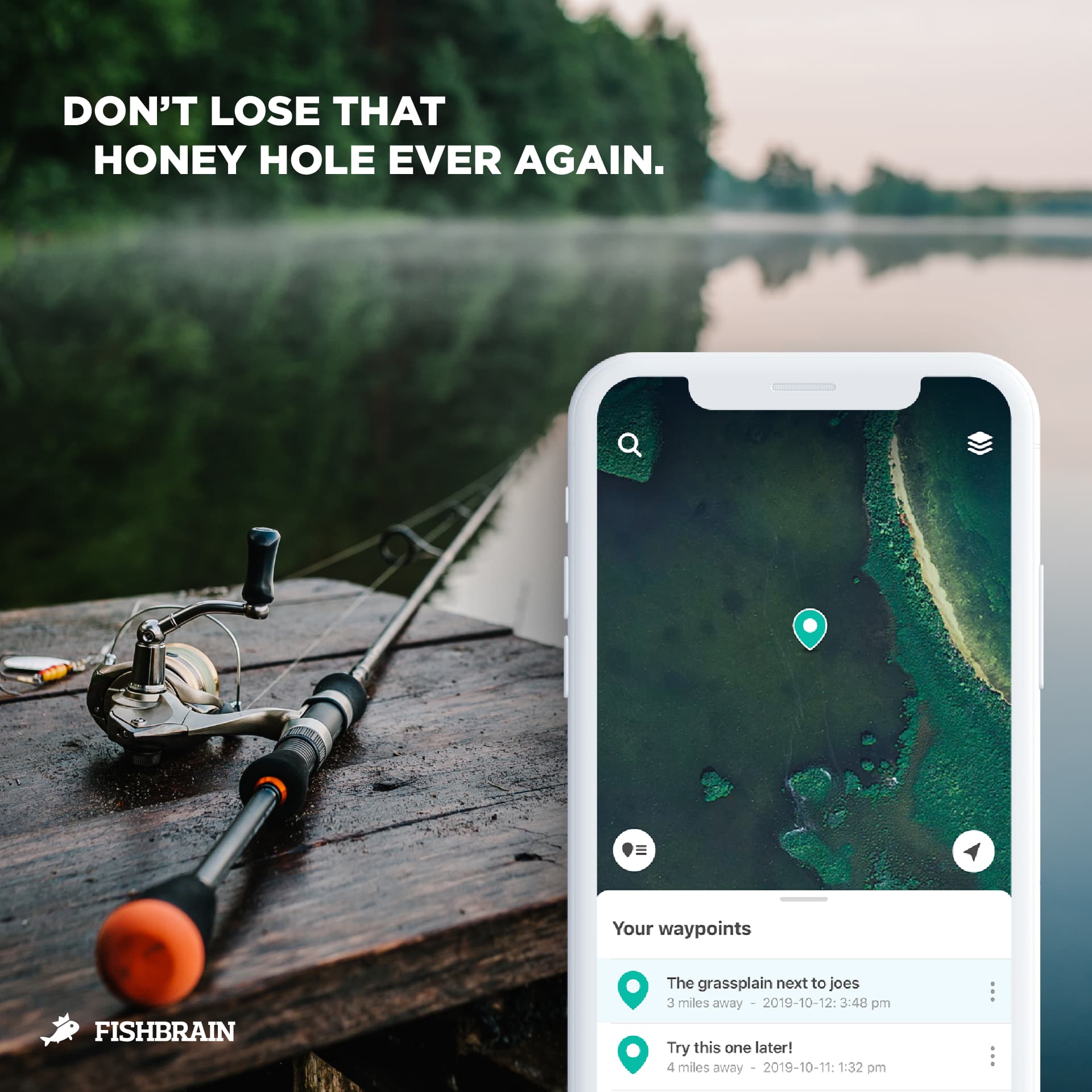 Fish are fish and they need the same things regardless of the body of water you're fishing. Cover, food and comfort. With all the satellite imagery you can now locate likely fishing areas from home long before you hit the water. Subtle changes in the color of the bank can indicate rocks, sand, shell or mud bottom. Pipeline and utility right of ways that cross a body of water often have rocks or shell placed over them to prevent currents from uncovering the lines.
feeder streams and drainage ditches and back lakes off of the main body of water are potential fishing areas of interest. All of these can be located on the satellite images and their way points input into your GPS or phone app. Instead of boat riding all over the lake or bay looking for new areas to fish, you can now eliminate much of the less productive water and concentrate on the best fishing areas, those areas most likely to hold fish.
With the new apps like fishbrain, you not only have the satellite maps feature, but also the fishing reports for the area you are interested in. You can see what, when, and where they are catching fish as well as what they are using to catch em. All of this information can be used to more efficiently scout new fishing areas. Check out my full review of the FishBrain App here. For our example here, we are going to use our recent trip to the Victoria Texas Barge Canal.
The Victoria Texas Barge Canal
---
The Texas Gulf Coast is home to a rather extensive petro chemical industry with plants located up and down the coast from Port Arthur to Brownsville and all connected by the intracoastal waterway. Much of these petro chemicals are shipped by barge along the intracoastal and then up canals to the various chemical plants. These canals become travel corridors for fish of all kinds and their deeper water can become a refuge in times of extreme temperatures which makes them excellent fishing areas.
The Victoria Barge Canal was built in the 1960s and connects the chemical plants around Victoria Texas to the intracoastal water way through San Antonio bay. Like any other canal, it is essentially a deep wide ditch. But, the banks and trees that line the canal offer protection from the wind and rough water that were forecast for the tournament weekend.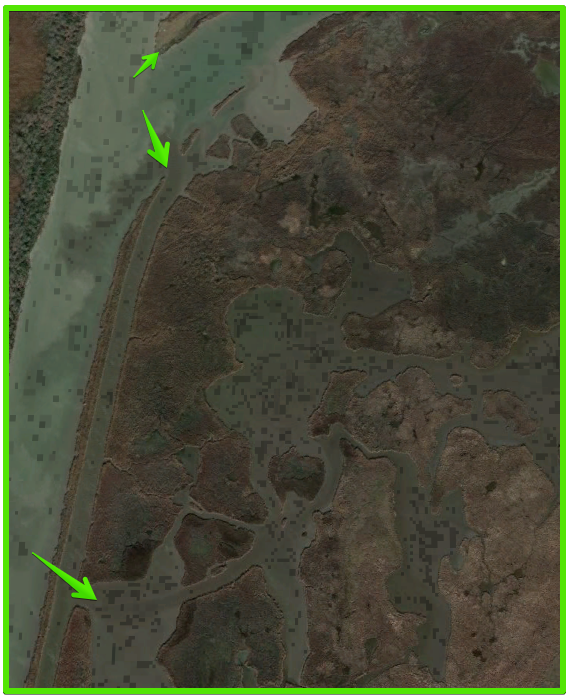 The San Antonio bay system is home to a tremendous oyster reef system and over thousands of years oyster shells have been deposited along the shores. When the canal was dug, it cut through areas of these oyster shell deposits. You will notice in the video below the white areas along the bank of the canal. These are oyster shells and a good indicator of a change in the bottom structure that can hold bait and fish.
How To Fish the Barge Canal?
---
The upcoming tournament was a redfish, catch and release tournament. Redfish feed on shrimp, crabs, mullet, pin fish and even juvenile game fish. They can often be found cruising the shallow rooting out shrimp and crabs. But how to find them in this deep wide ditch of a canal. Those areas with shell along the banks can hold redfish up close to the edge of the canal.

The feeder streams connecting back lakes and marshes along the canal are also prime fishing areas. Pipeline and utility crossings of the canal typically are covered with basketball sized rocks from one side of the canal to the other to prevent the prop wash from the tug boats washing out the mud and uncovering the lines. These rocky areas hold bait fish and crabs and provide structure that will attract and hold fish.
All of these areas can be located beforehand by careful study of the satellite imagery available on Fishbrain, OnX hunts, Google Earth and others. Once you have identified these likely fishing areas, it is a matter of trying a variety of baits and methods to determine which hold fish and which don't. Carry a variety of natural and artificial baits and check your apps to see what others have been using for success.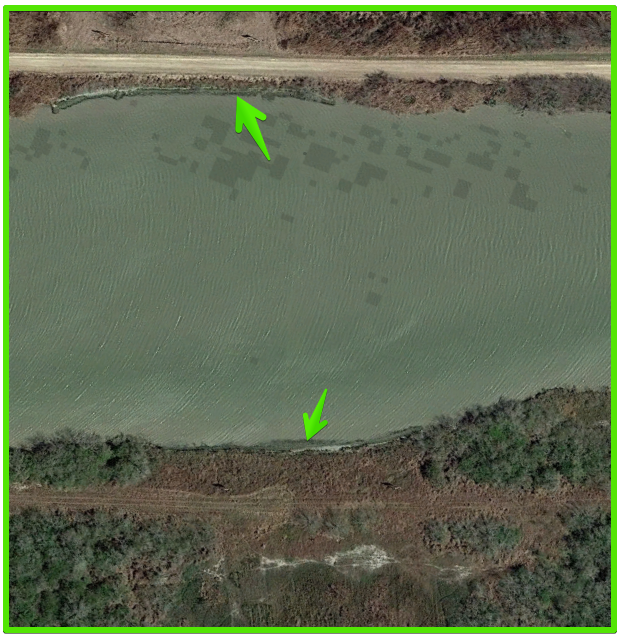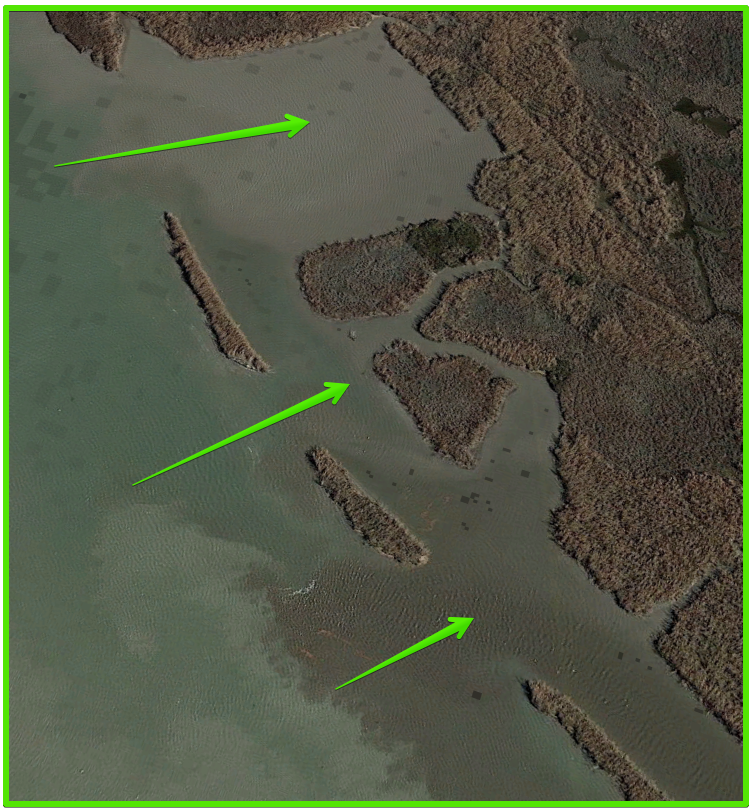 If you aren't catching fish in an area, move. Keep moving until you locate fish, then look for other similar areas to continue your scouting. Keep notes, mark the areas on your GPS or app, and most importantly, have fun. Things to look for include, shell banks, feeder streams, back lakes and marshes, utility right of way crossings, rocks around barge docks and points associated with other canals intersecting the main canal. Use your experiences and knowledge and try to think like a fish. 😉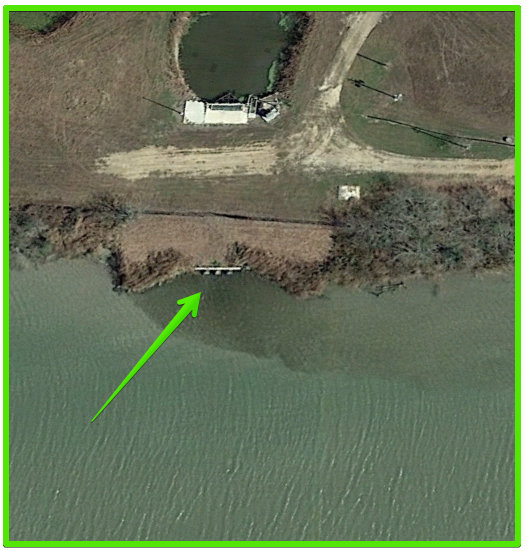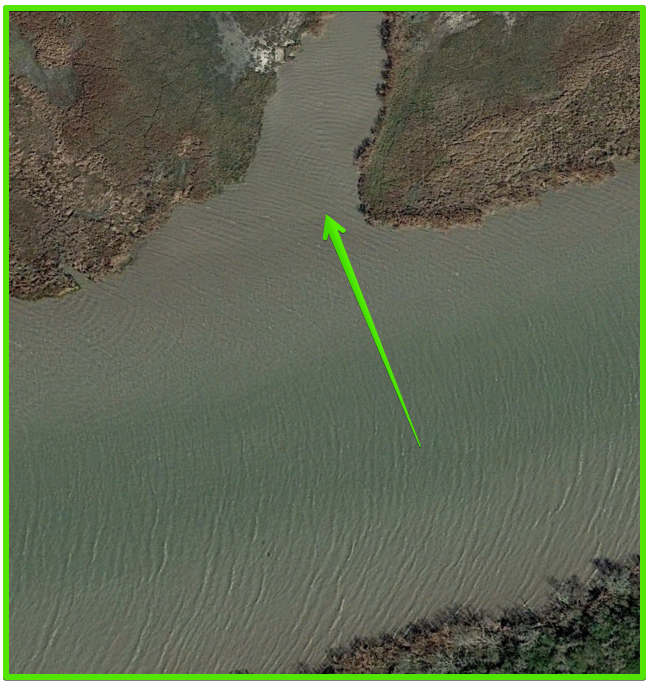 What Can You Catch?
---
The Victoria Barge Canal being connected to the San Antonio bay system has a wide variety of fish species. We, of course, were focused on redfish for the upcoming tournament, but as you see in the video in our search we caught a variety of fish. Some not very desirable and then others that made good fillets for the dinner table.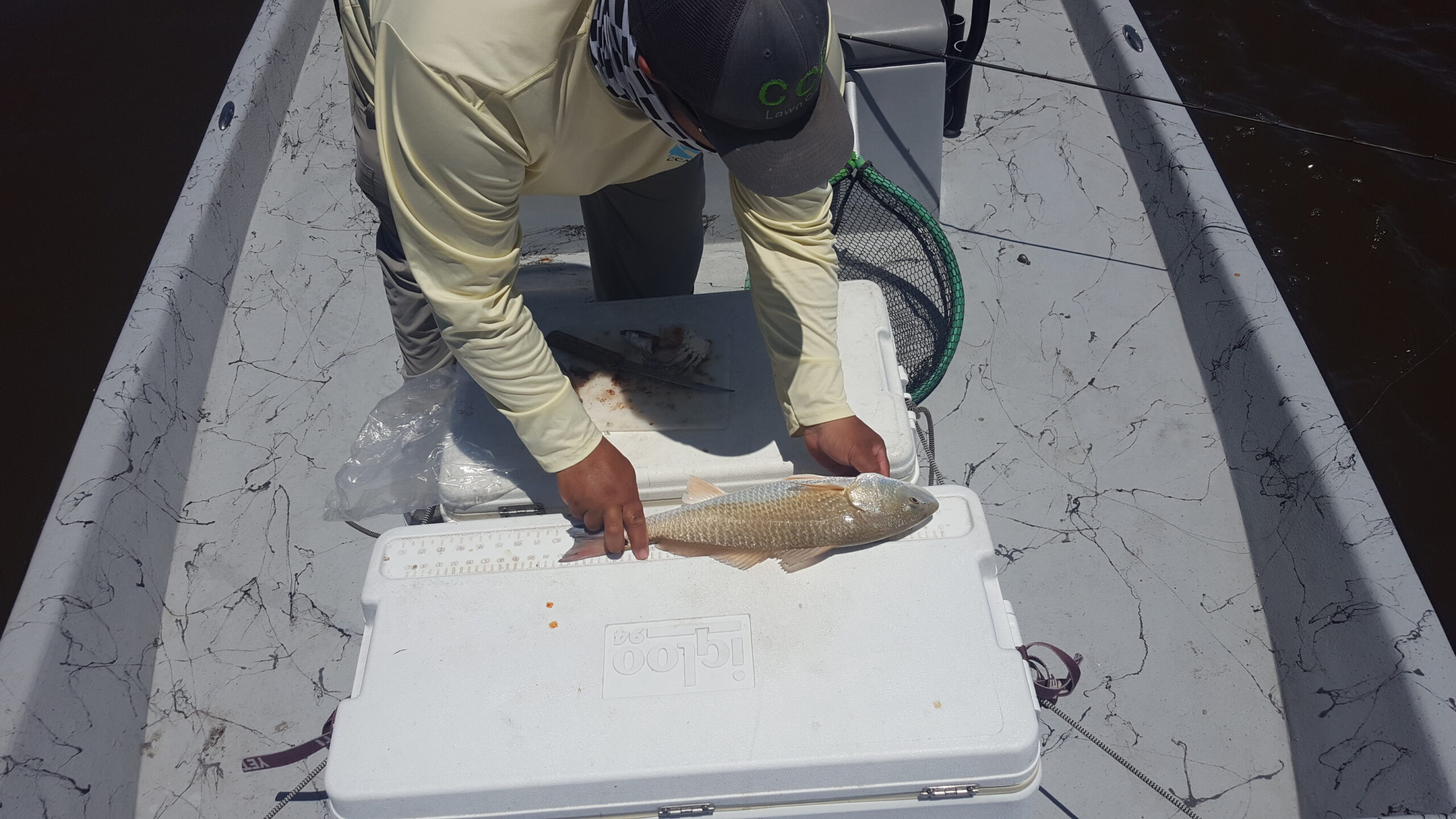 We landed hardhead catfish, gafftop catfish, black drum, redfish, speckled trout and even a freshwater channel catfish in the more brackish areas of the canal. We were able to locate good areas that offered protection from the wind and a good population of redfish. Now, things can change by the time of the tournament so you don't want to forget the other likely areas in case the fish decide to move. The important thing to note, is we used our knowledge and experience to locate fish in an entirely new and unfamiliar location.
In the winter when the water temperatures drop, fish will seek refuge in the deeper waters of the barge canal and you can find some great fishing around the deeper structure of shell or rocks. And, if the wind roughs up the bay, you can seek shelter in the protected waters of the barge canal and still have an enjoyable day of fishing. Can often be a good choice as a back up plan.
Rough Seas, Find Your Protected Water
---
So, if you are like many of us and you have a limited amount of time to fish, don't let the weather reports stop you. Use the tools available and don't be afraid to try new areas. You have the knowledge and experienced on your home waters. Use it to locate similar areas on a new body of water. You will find that fish associate to those areas just like they do in your favorite fishing hole. Always have a Plan B, mother nature can be fickle but that doesn't mean you can't still catch some fish.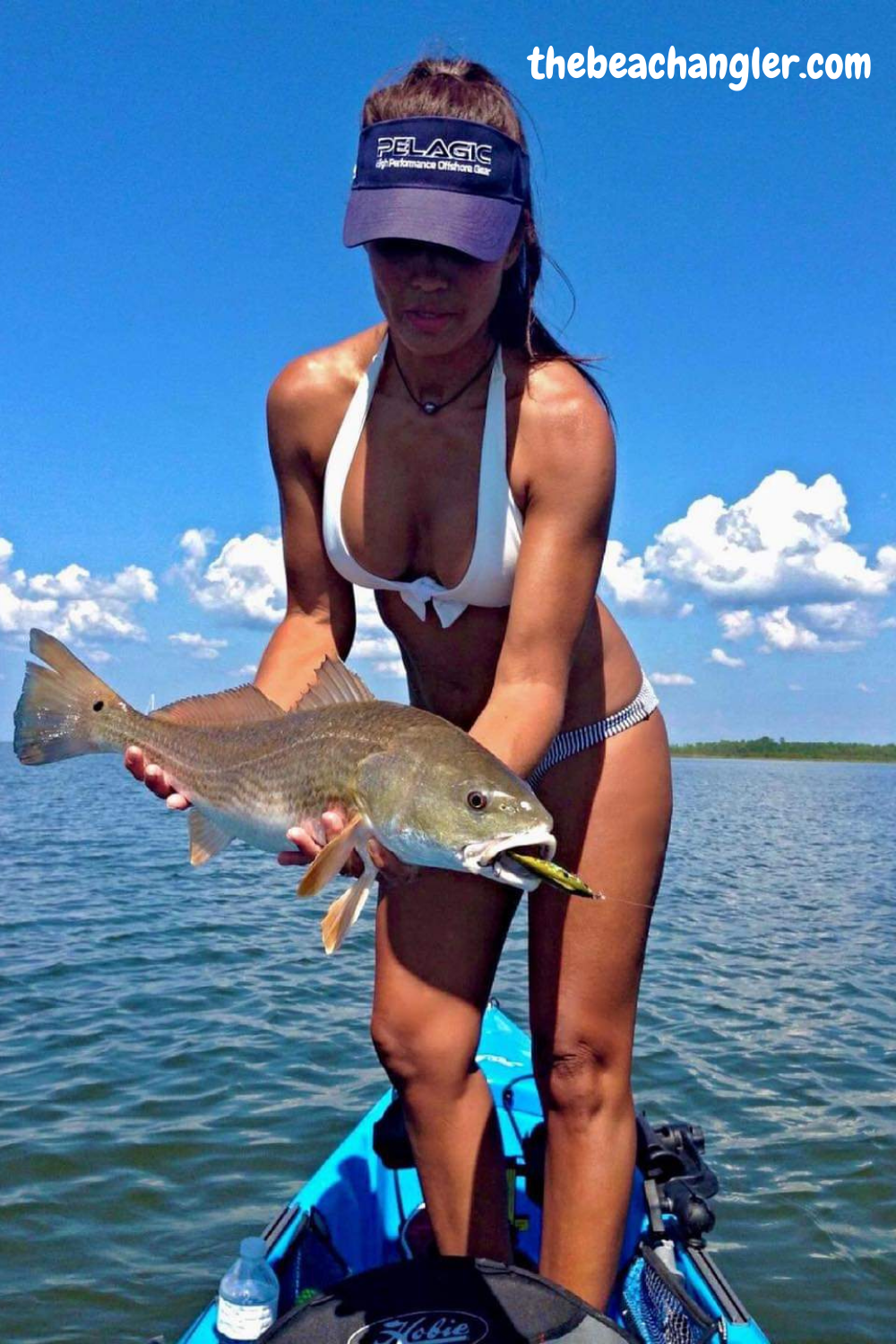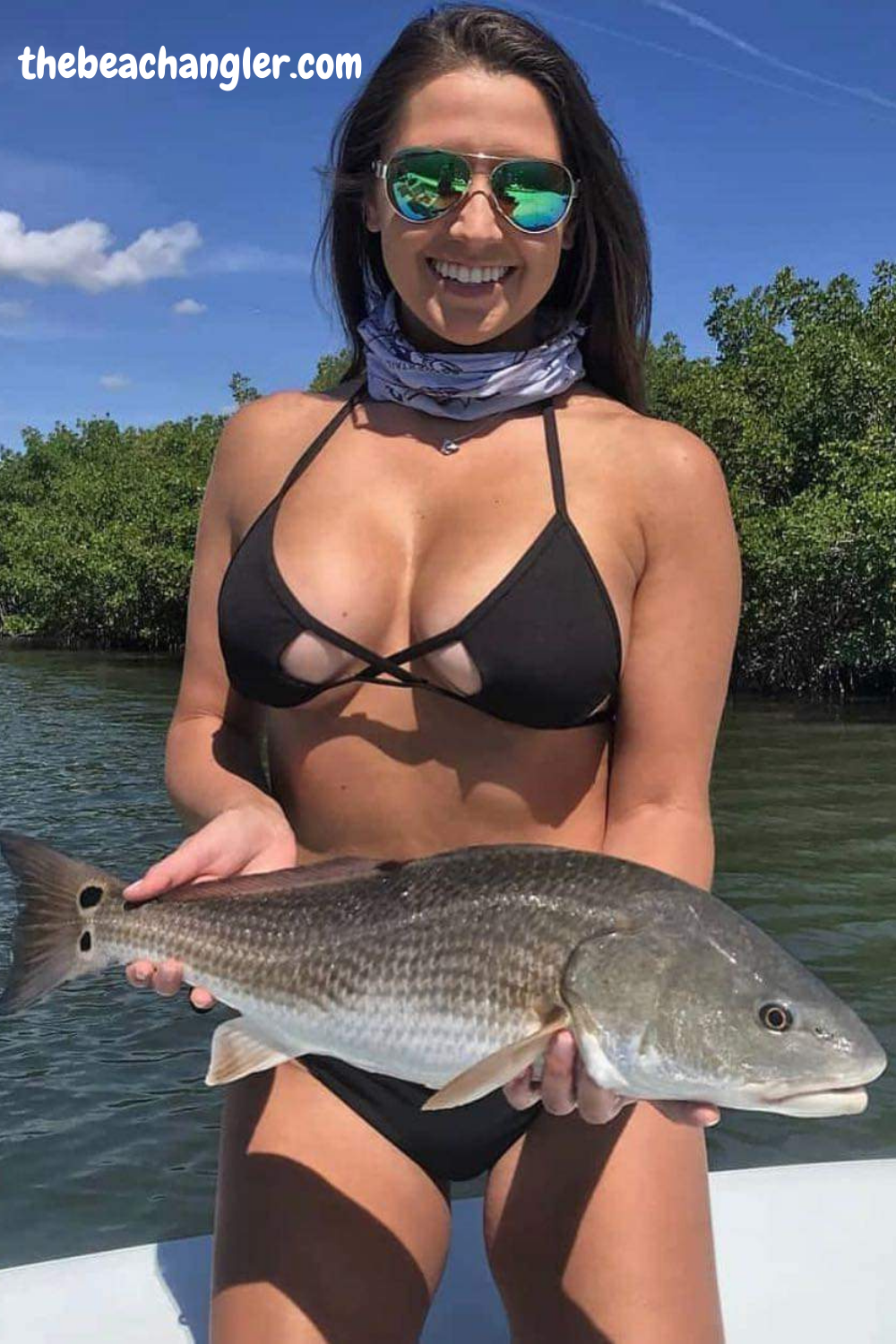 I hope this will help you explore some new fishing areas and have a safe and successful fishing trip. As always, stay safe, enjoy the journey and please try to leave it cleaner than you found it. If you have any comments, questions, ideas or suggestions please leave them in the comment section below and I will get back to you. You can follow on Facebook: Rex The Beach Angler, Instagram: thebeachangler7, Twitter: @AnglerBeach, and YouTube: Man Art Creations.