---
25th Annual Billy Sandifer Beach Clean up
---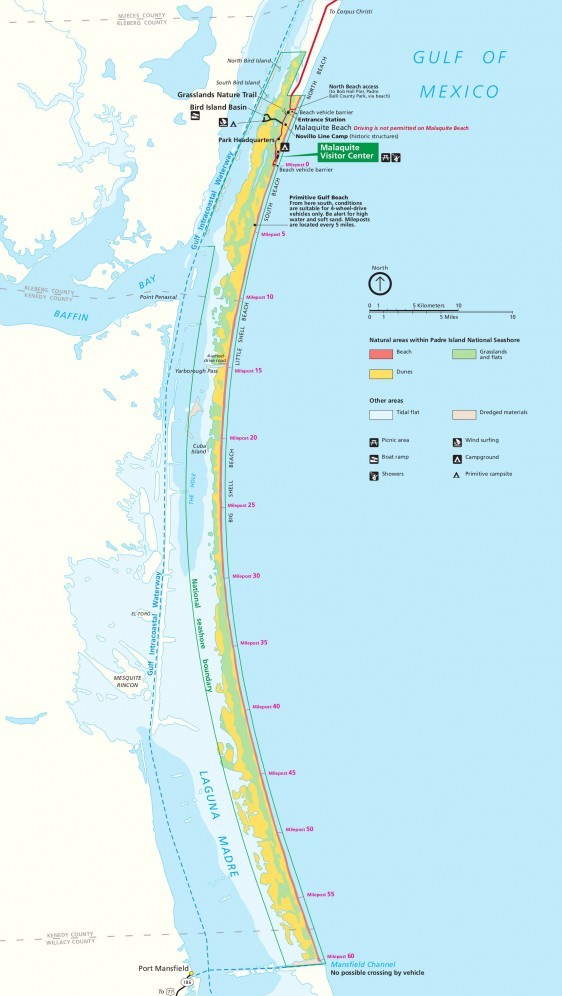 As much as we all love to fish, camp and enjoy the beach, there comes a time when we should give back to mother ocean for all the pleasure she provides for us. This Past Saturday, February 29th, 2020 was one of those opportunities. The 25th annual Billy Sandifer Beach Clean Up on Padre Island National Seashore (nps.gov/pais/index.htm) south of Corpus Christi, Texas was held, and was another record turn out.
Since it's beginning in 1995, the Big Shell Beach Cleanup occurs once a year in the Big Shell portion of the Padre Island National Seashore (PINS). Each year, hundreds of volunteers dedicate a Saturday to removing trash from this rugged, desolate stretch of beach. Since its inception, over 9925 volunteers have removed 2,876,000 pounds of trash from this remote and wild stretch of 4 Wheel Drive Only beach.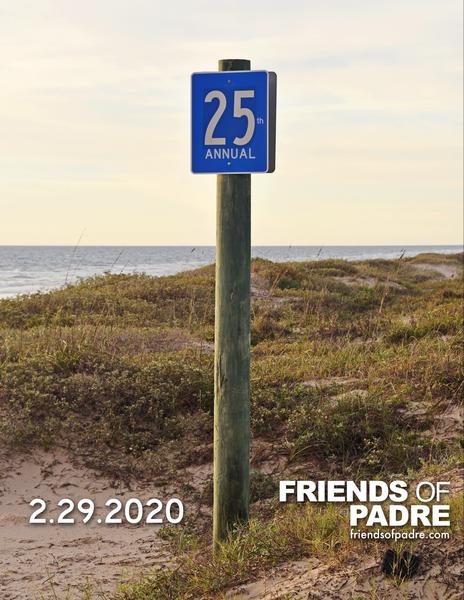 PINS is a nearly 60 mile stretch of natural barrier island that was made a national park by the Johnson administration in the 1960s. Most of the island is remote and accessed only by four wheel drive vehicles. A great place to fish, camp, beach comb and just relax and get away from it all. No cell phone service and no facilities passed the visitors center means you're truly roughing it, and that's one of the many things we love about it. 😉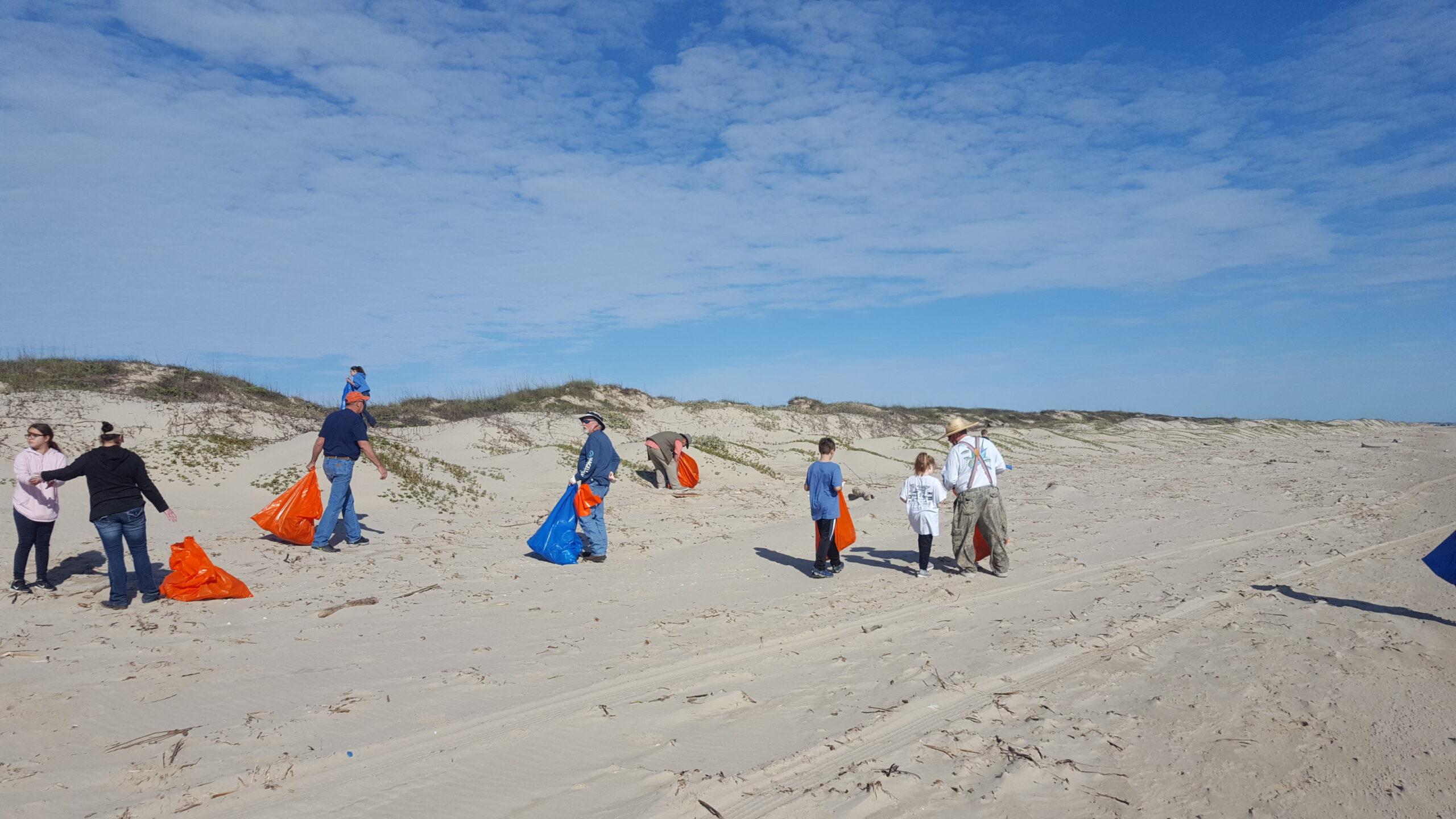 ---
Giving Back
---
We lost the legendary Captain Billy Sandifer almost two years ago now, but his legacy lives on through the Friends of Padre and his namesake, Billy Sandifer Big Shell Beach Clean Up. For better than 40 years, Billy Sandifer fished, camped, and guided on Padre Island. One of the last of the "old Salts", Billy (aka The Padre of Padre) had a deep love and appreciation for the island including its wildlife and fisheries.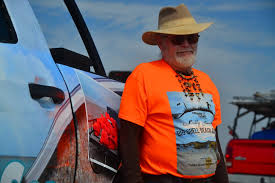 Billy is certainly missed, and there will never be another one like him, but he did plan for the future of his beloved beach with the formation of "Friends of Padre". A tax-exempt non-profit organization tasked with running and maintaining the annual Billy Sandifer Big Shell Beach Clean-up, Friends of Padre continues to carry on Billy's legacy through corporate and private donations, and of course, with the help of dedicated volunteers.
---
Friends of Padre
---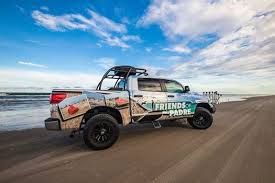 The primary function of Friends of Padre (friendsofpadre.com)  is to fund and organize the annual Billy Sandifer Big Shell Beach Cleanup in perpetuity. The event takes place every year regardless of weather. Rain or Shine the clean-up goes on. After 25 years, the event keeps growing and going. Record numbers of volunteers, record miles of beach cleaned and record amounts of trash removed.
What began with cleaning the Big Shell section of Padre Island National Seashore, approximately 12 miles of the 60 miles of beach, has grown to 33 miles of beach cleaned this year. All done with the help of hundreds of volunteers. Especially needed are volunteers with 4x4s willing to haul walk-in volunteers and also to pull trailers to the work area. Volunteers without 4x4s hitch a ride with those that do, and you make some new friends.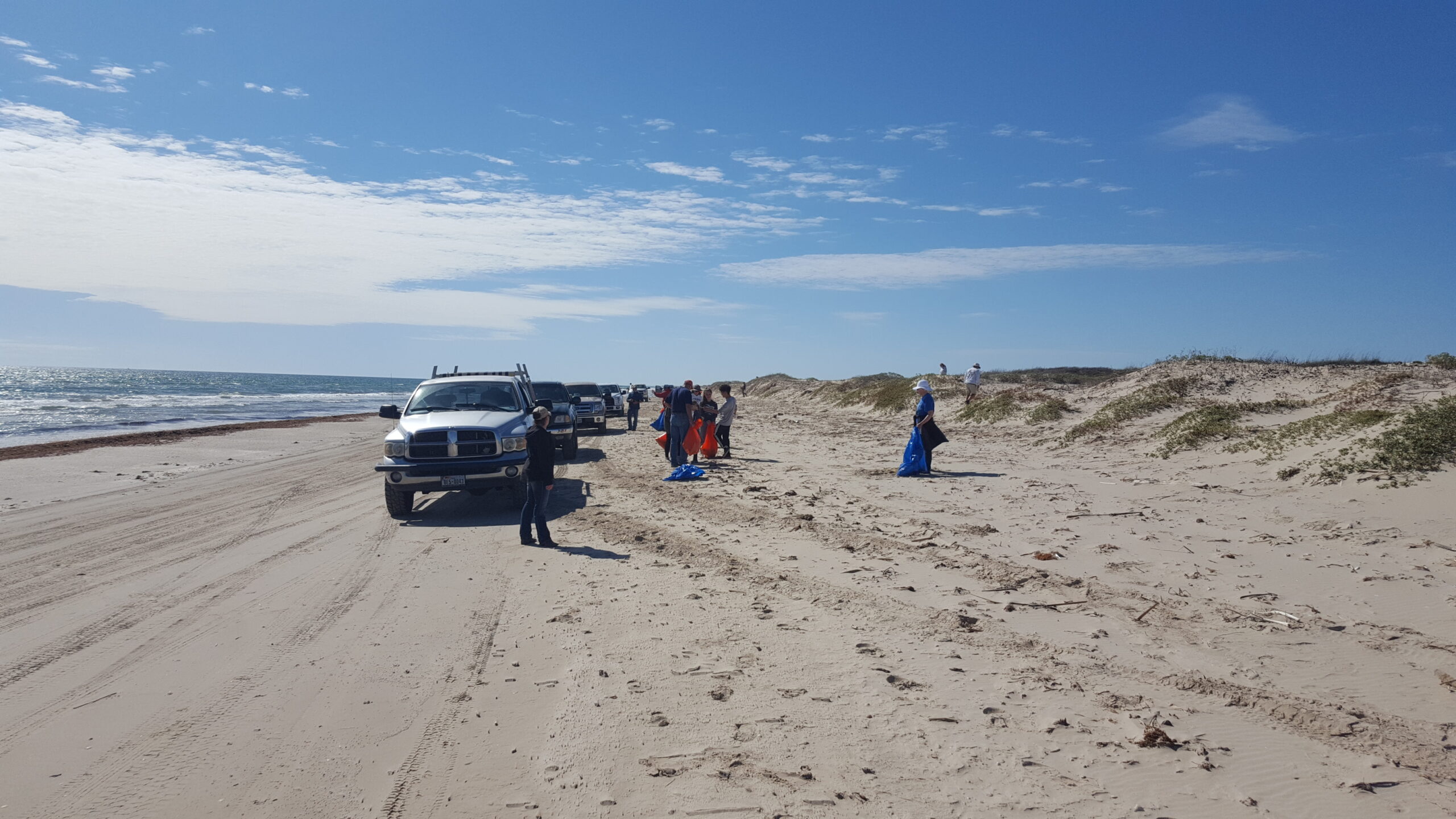 Some long time friends and myself get together every year now for the last 17 years to volunteer and do our part to support the annual clean-up. This year we had 3 generations of family and two 4×4 vehicles assisting and hopefully they will continue in the future to support efforts not only with this clean up, but whenever they are and where ever they go outdoors. The old Boy Scout adage of leave no trace.
---
Volunteers of all Ages
---
Saturday February 29th, 2020 before sun up, trucks were lining up in sections of 12-15 4×4 vehicles loaded with volunteers of all ages. Each section was assigned a one-mile section of beach to clean and launched down island with trash bags, snacks, water, goodie bags and enthusiasm. Those of us with extra room, loaded up volunteers that needed a lift down the beach and off we went section by section.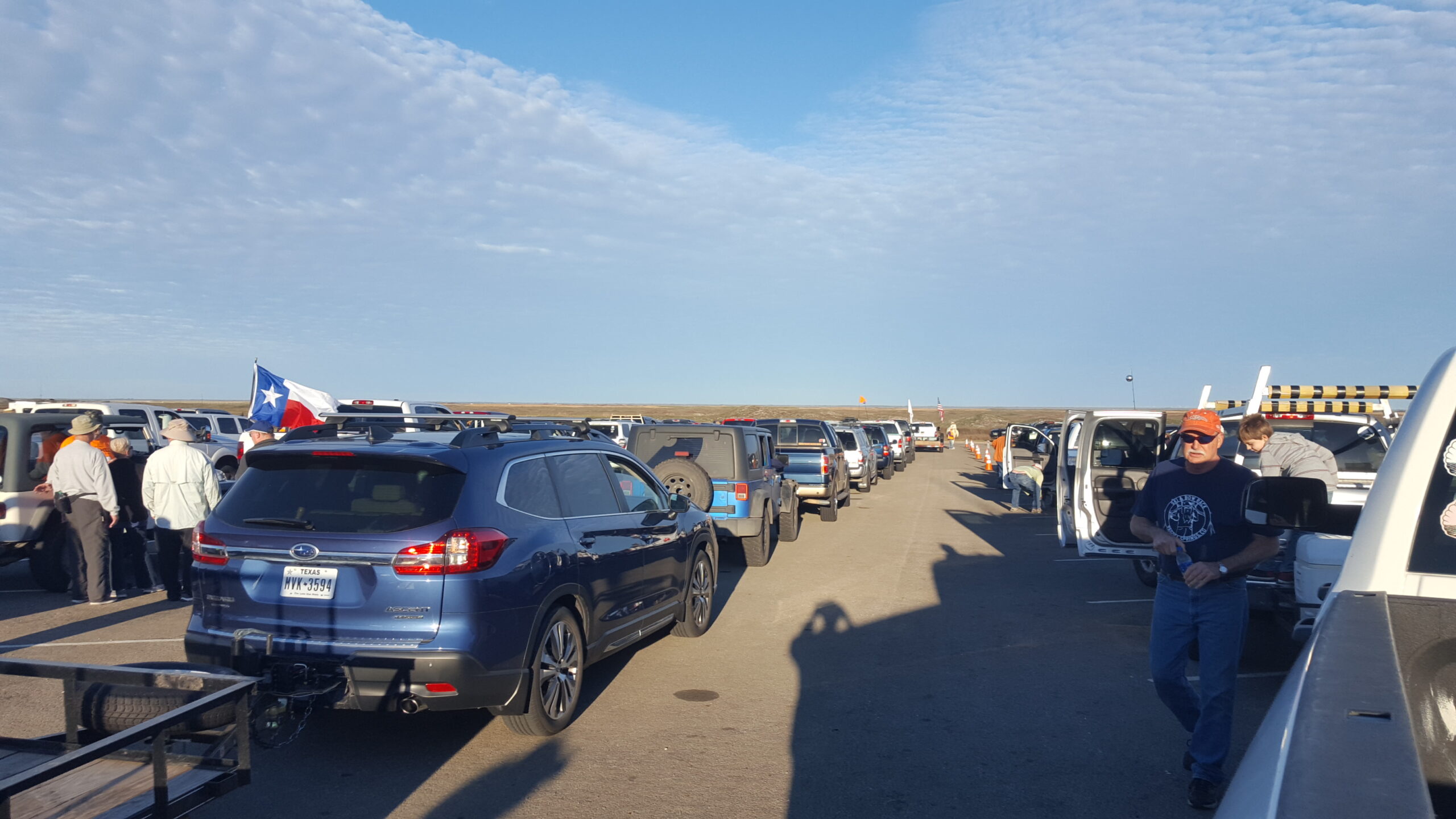 We were met with beautiful clear skies, light winds and cool temperatures that warmed into the 70s. Beach driving was as good as it gets with low tide allowing for easy access to the four wheel drive sections of the beach. Our section was assigned 37 miles down which meant nearly an hour and a half drive both ways. Cleaning our assigned section of beach took a couple of hours, then it was time to load up the bags of trash and head back to the visitors center to unload and grab some food.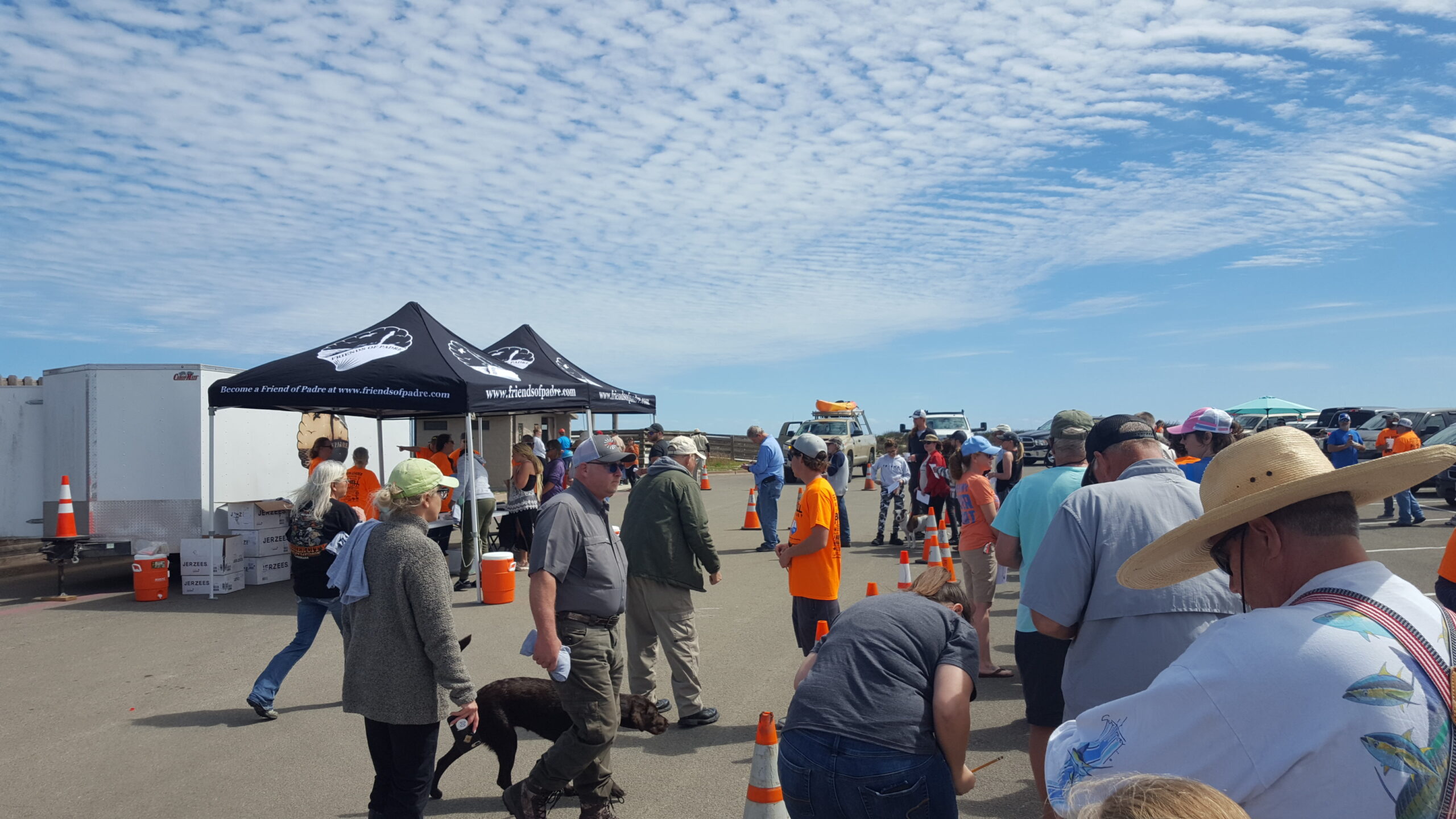 ---
Hot Dogs, Pizza and a T-Shirt
---
The event tries to have everyone off the beach and back to headquarters by 2:00 pm. Park personnel directed vehicles loaded with trash bags to the dumpster area and helped unload the trash into the large construction dumpsters. After unloading, we headed over to get our souvenir t-shirts and were treated to hot dogs from Der Wienerschnitzel (wienerschnitzel.com), and pizza from Dominos Pizza (dominos.com).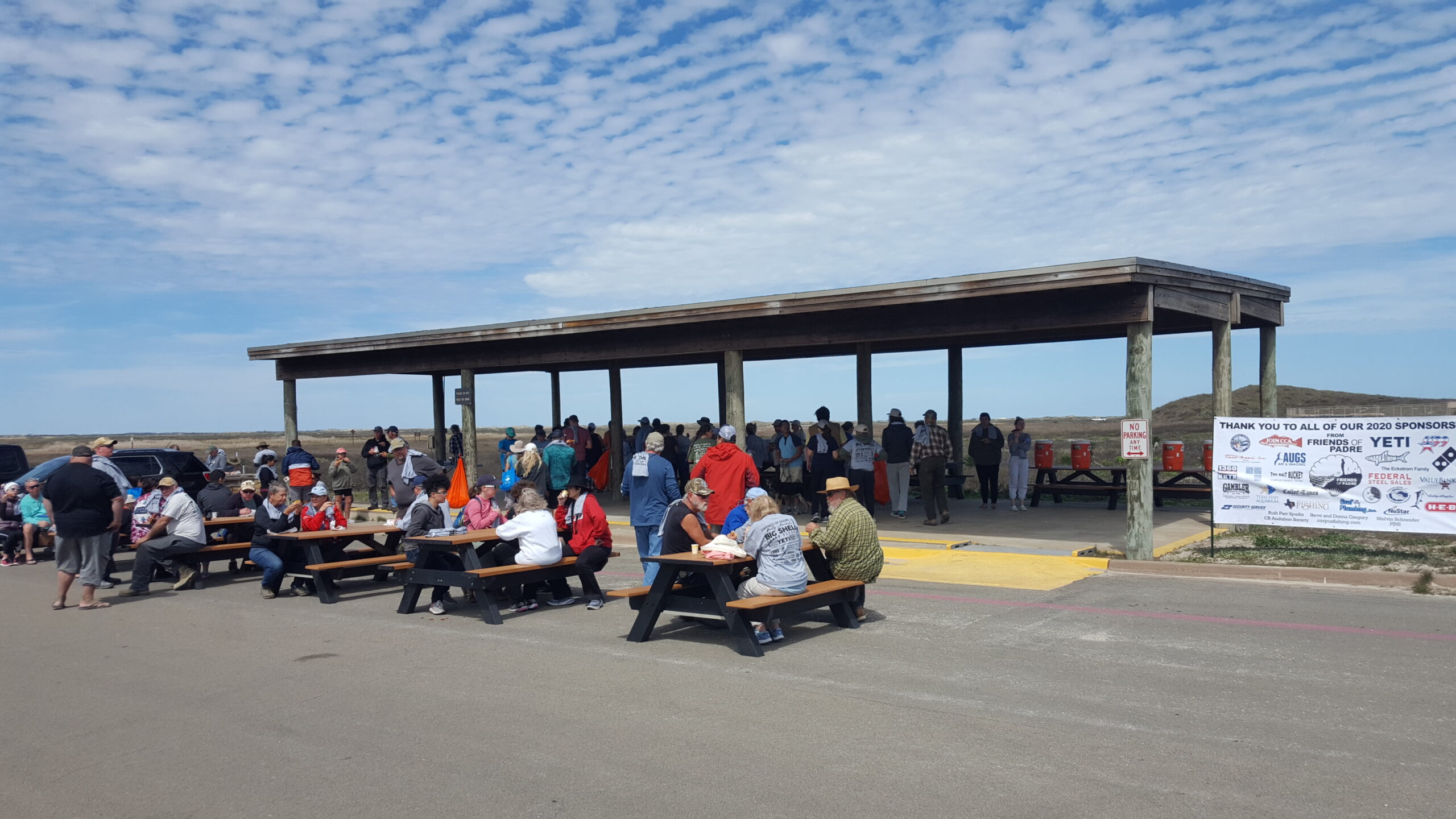 It was a great time, and a great day with so many people of all ages and from all walks of life gathering to help preserve a truly unique Island and beach. Whole families showed up. Parents, grand parents, kids and grand kids all giving back to mother ocean and Padre Island.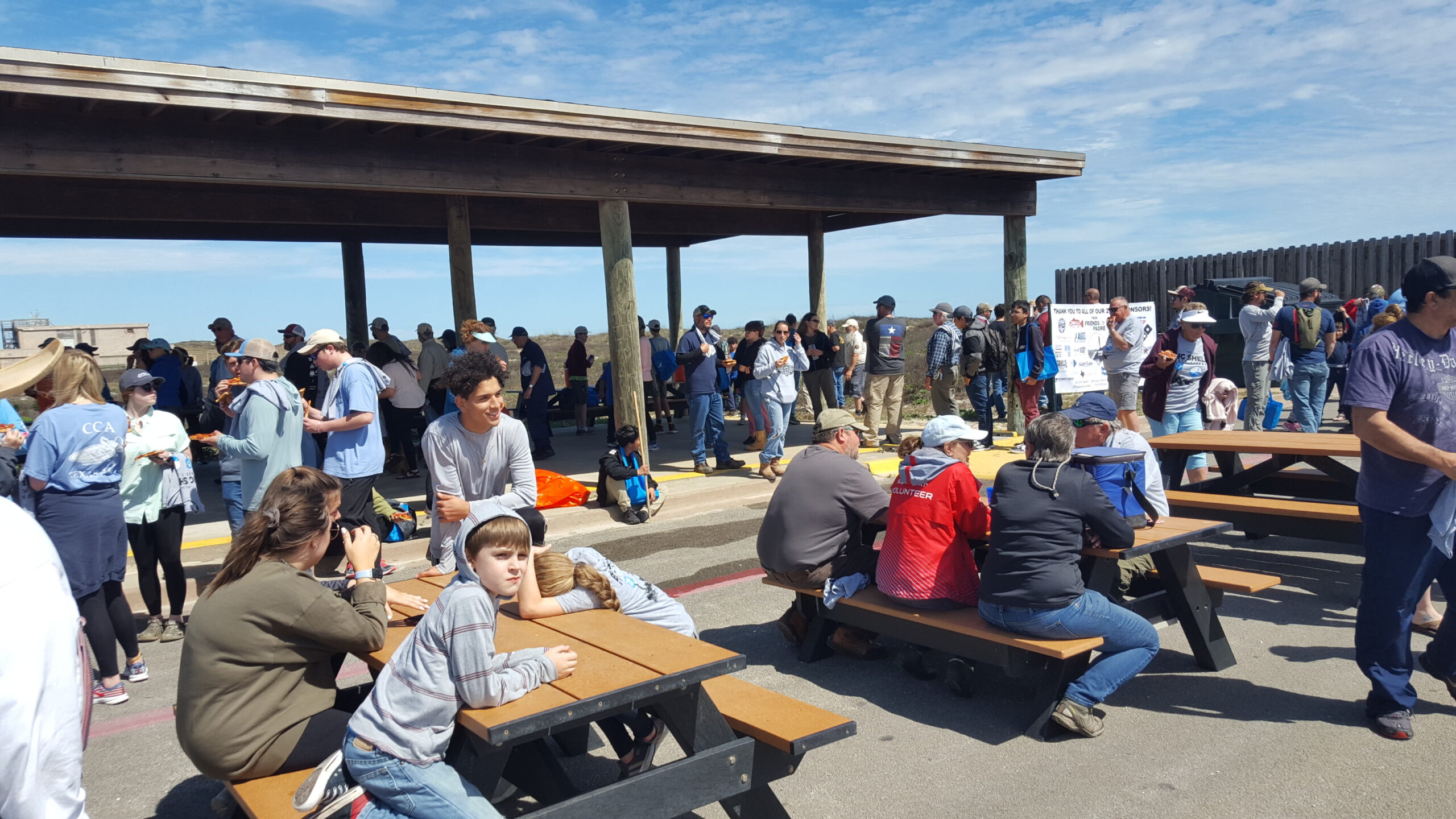 ---
A Living Legacy
---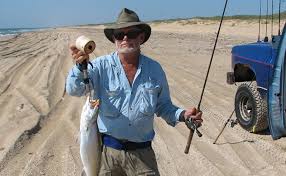 The trash didn't get there by itself and it won't go away by itself either. While we may have not put it there, we can sure pick it up and haul it off. We must all try to remember that this life is not all about us. Soon enough we will leave this life and the next generations will be left to carry on. What kind of legacy will we leave our kids and grand kids?
Captain Billy left a living legacy that will continue on, with the help of dedicated volunteers and sponsors, hopefully in perpetuity. We can all help, by volunteering, donating and supporting the sponsors. Even beyond this event, wherever you're are in the world, try to leave it better and cleaner than you're found it. Teach your family and friends to be good stewards of the natural world and maybe join local organizations, or start your own, to give back and help preserve our outdoors.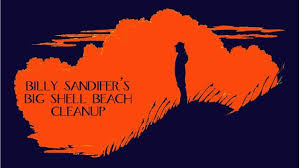 Leave a legacy, but leave no trace.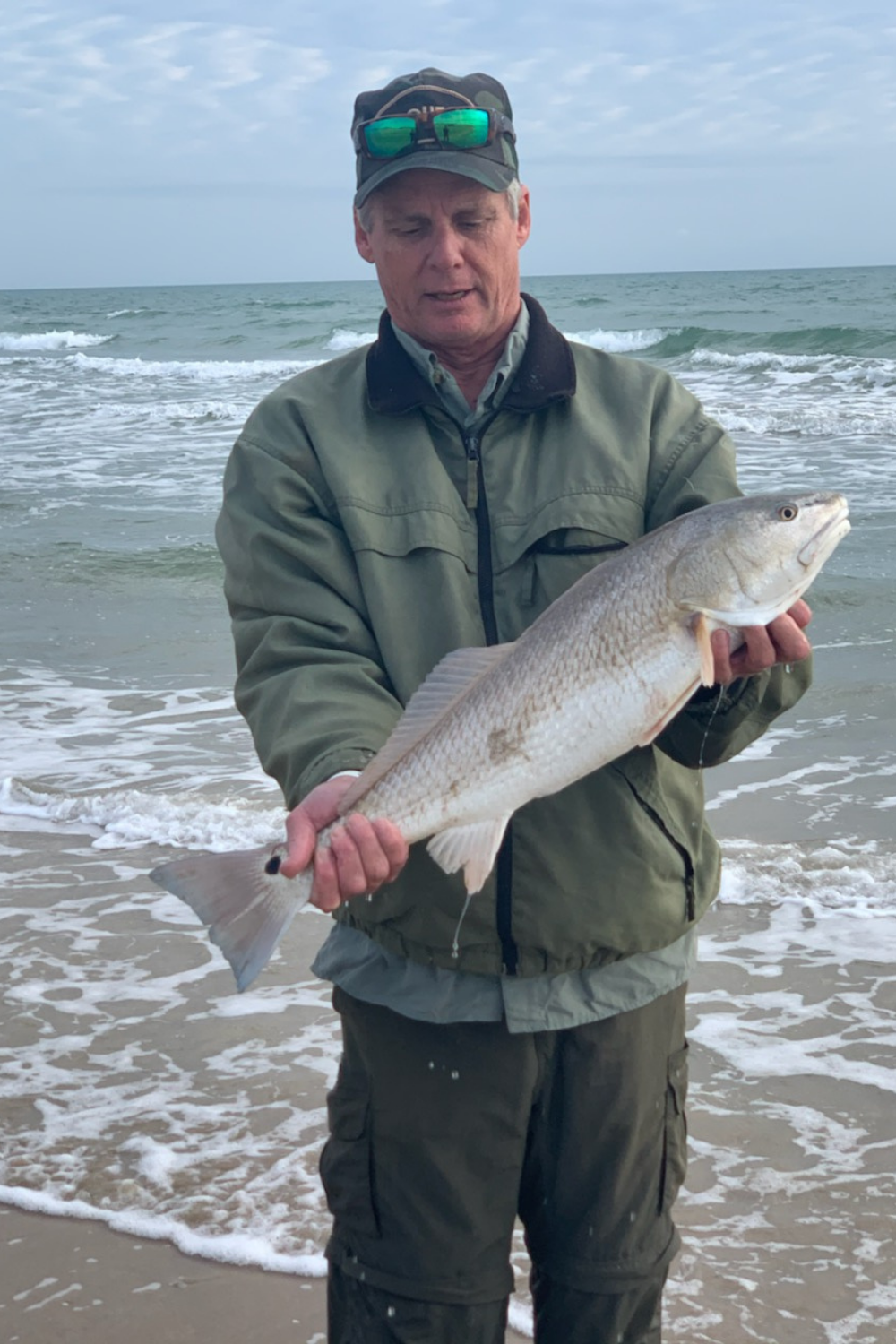 A life long surf fisherman with 50+ years of experience, I am also an avid hunter and outdoorsman. I will be sharing my passion for the outdoors with you so be prepared for hunting, fishing, camping, hiking and more. Along with gear reviews and the latest trends and innovations in the outdoor industry.