You're probably wondering: What is the Beach Angler doing on Black Bear Pass Trail and Black Bear Pass in Colorado? Well, there's two reasons. One, It's almost that time, the weather is getting cooler and our annual Colorado hunt is fast approaching and we were already headed to Colorado to do some preseason scouting for the hunt.
Two, we had seen the videos and we had to see for ourselves. Guess it's a guy thing, but you want to see if you can do it and if it's as difficult as they claim. Plus it's close to where we hunt so we could combine it with our scouting trip. So, we did, and yes we survived to tell the story.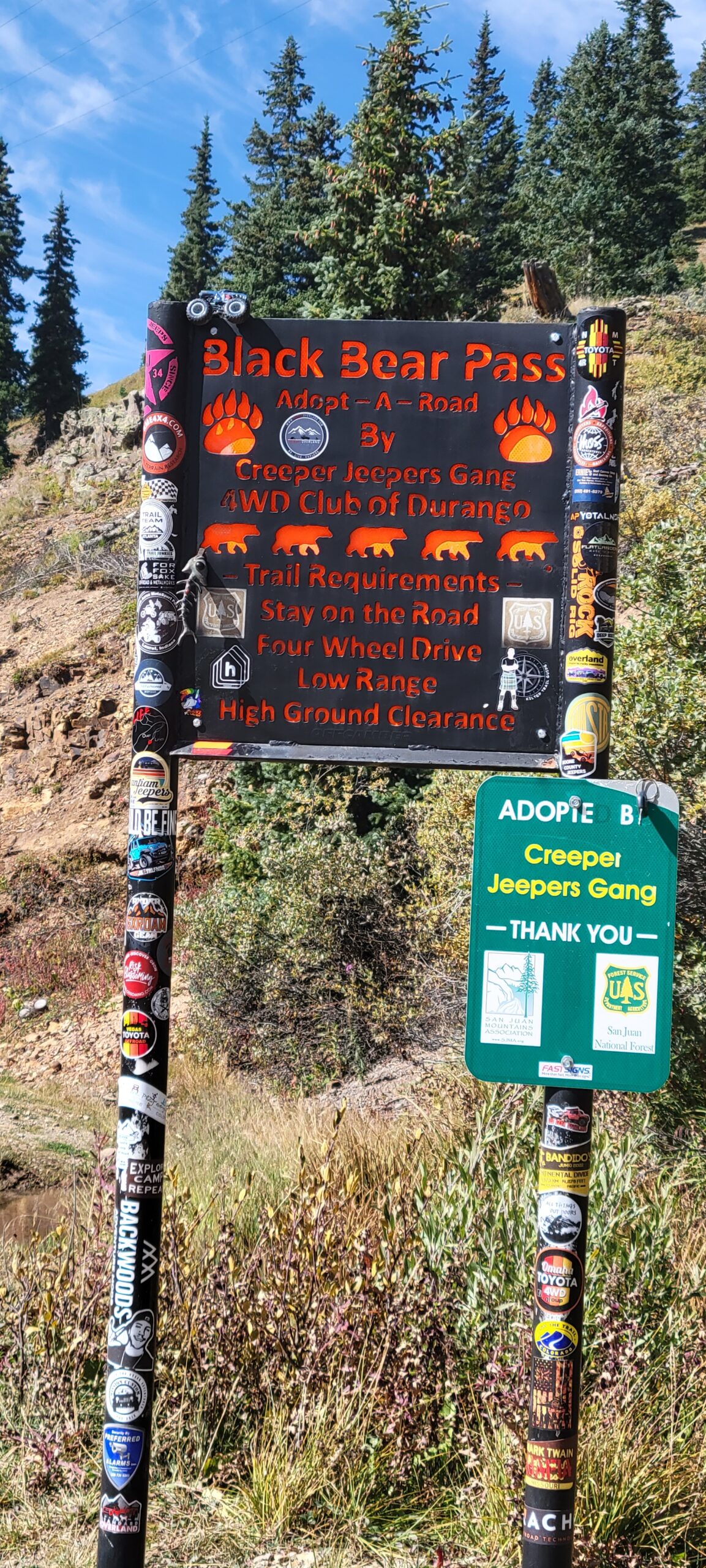 Quick Look
Black Bear Pass Road starts off of US highway 550, aka the million dollar Highway, north of Silverton and south Ouray Colorado. It's a very scenic, rough, and in places dangerous trail. If you're afraid of heights, it may not be for you. 😉 It's famous, or infamous, for being dangerous with numerous videos of "damaged" vehicles. But if you take your time, pay attention and keep some basic physics in mind you will be fine.
Black Bear Pass Trail FR 823
---
Black Bear Pass road, Forest Road #823, is one of numerous OHV trails in the San Juan Mountains of southwest Colorado that create what is known as the Alpine Loop. The loop includes Black Bear Pass, Imogene Pass, Poughkeepsie Gulch, Engineer Pass and Ophir Pass. A literal Jeep and offroaders paradise.
Where is Black Bear Pass Trail?
Black Bear Road starts 13 miles south of Ouray, from the 11,018-foot (3,358 m) summit of Red Mountain Pass on U.S. Highway 550 (between Ouray and Silverton).
Just south of the Pass summit, turn right (west) onto the Black Bear Pass Road, Forest Road # 823.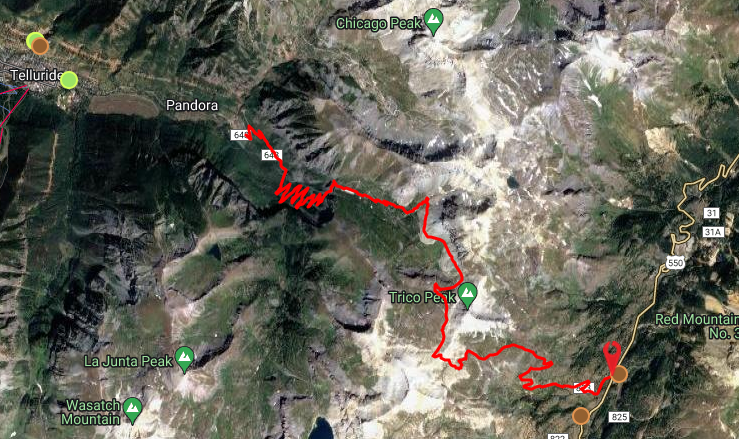 The road climbs to 12,840 ft at the pass summit and then winds itself through Ingram basin and down to Telluride.
Black Bear Pass is a saddle formed between Three Needles and Trico Peaks and gets it's name from the Black Bear Mine to the north of the saddle. Black Bear Pass is one of the most well-known passes in Colorado. It has been described as dangerous, scenic, and potentially deadly.
It can be dangerous with it's sharp and infamous switchbacks, narrow trail and steep drop as it descends the mountains above Telluride. The road passes Bridal Veil Falls, the highest waterfall in Colorado. The trail is closed during the winter months generally from October to May.
According the Forest Service website, this OHV route offers a very technical trail that is not for inexperienced drivers or riders. While most of the road is moderate in difficulty, the mile-long stretch of steep switchbacks on the Telluride side above Bridal Veil Falls is rated as difficult.
A high clearance, short wheel base, four wheel drive vehicle is strongly recommended for this section of the road. The road starts from State Highway 550 at Red Mountain Pass (signed as Forest Road #823) and climbs quickly to Black Bear Pass at 3.2 miles. There is ample room for parking at the Pass where there are views into Ingram Basin.
The road then descends into Ingram Basin, past Ingram Lake and the Black Bear Mine. At approx. 5.6 miles the road begins descending the "Steps" which are comprised of a series of steep, technical rock steps.
From this point down to the Bridal Veil Powerplant (approx 1 mile), the road is one-way only. Once down the "Steps", the road continues past Ingram Falls, making extremely tight, narrow switchbacks until it reaches the Bridal Veil Falls Powerplant.
Driving, riding, or walking down this section of the road is not only a thrill; it also offers spectacular views of the Telluride Valley, Ingram Falls, and Bridal Veil Falls. The trail is open to all motorized vehicles, however, high clearance, short wheel base, 4-wheel drive vehicles are recommended.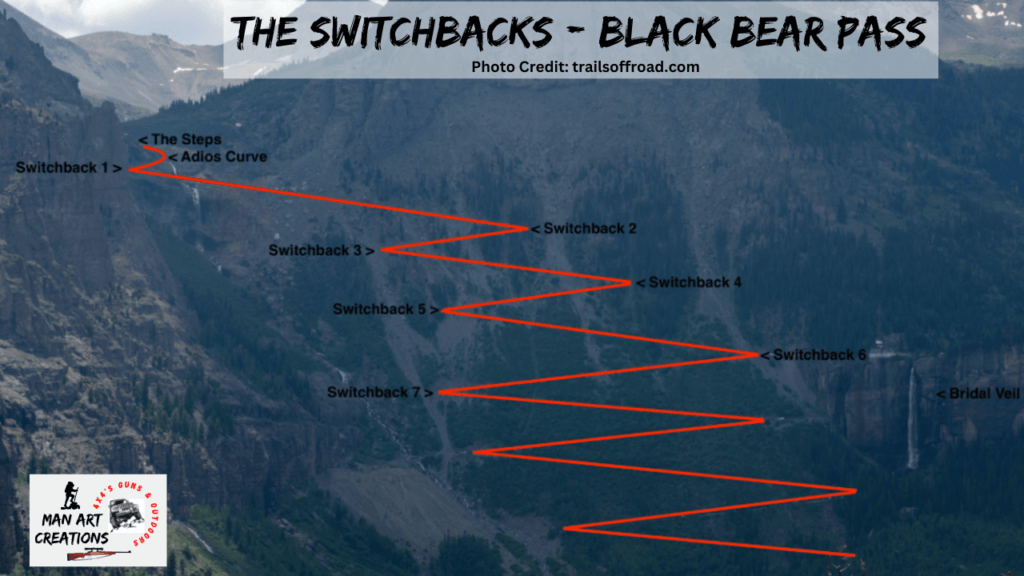 A one-mile segment of the road (starting at approx. mile point 5.6) is one-way, downhill only. Note: This point (at approx. 5.6 miles) also serves as a mandatory turnaround location for unlicensed off-highway vehicle riders (includes most ATV's) unless they have a trailer shuttled to the parking area at the bottom of the Black Bear Road.
The reason for this is that the Town of Telluride prohibits unlicensed OHV's from riding through its residential streets and, since the road back is one way for a portion of the trail, you can't go back the way you came.
Black Bear Pass – The Steps
---
Once you start down from the pass toward Telluride, you descend into Ingram basin. The trail passes Ingram lake and winds through the basin along Ingram creek. The trail is has some rough and rocky sections that you need to pay attention to your angles and keep in mind some basic physics and the law of gravity.
There are some rocky sections where we drug bottom a couple of times, but we kept all four wheels in contact with the trail at all times. And, we were in a high clearance vehicle. When in doubt, stop and check it out.
This video will give you a dash cam view as we make our way through Ingram basin to the Steps and Adios Curve. The Steps is a solid rock down hill section with some negative camber with a step drop off into Ingram creek. Adios curve is aptly named. It's barely wide enough for a vehicle and if you don't make the curve, it's Adios for you.
Black Bear Pass Switchbacks
---
Once you round Adios Curve, you begin the section of Black Bear Pass Trail known as the switchbacks. This trail from here down is cut literally into the mountain across a giant rock slide. It's rocky rough, and narrow with solid rock or huge boulders on one side and a sheer drop off on the other.
This section of the trail is one way, and it's a good thing because it's barely wide enough for one vehicle. The switchbacks are steep and sharp. You'll have to back up a couple of times to make the turns. Probably why they're known as 3-point switchbacks.
The video at right will give you a drivers eye view of our trek through the switchbacks. You will be able to see for yourself just how narrow and steep this trail becomes. Good news is it's only about a mile through this section. It can be intimidating looking at the narrow road, steep drop off and nothing to stop you for a long way down.
Black Bear Pass – Things to Know Before You Go
---
If you are planning a trip to Colorado, and if you like off-road adventures, I highly recommend you consider Black Bear Pass trail. There is awesome scenery with old mines and waterfalls and hiking trails to explore. And, for most of its length, it is an easy to moderate trail. The trail is 8.5 miles from US 550 to the town of Telluride and takes, on average, 5 and half hours.
Black Bear Pass is rated as difficult primarily based on the mile-long stretch of tight switchbacks and narrow rocky trail above Bridal Veil Falls that is one way traffic downhill to Telluride. For your safety, and blood pressure, you need a vehicle equipped with low-range 4WD, good tires, good brakes, excellent articulation and a fully functional emergency brake.
The rest of the trail, 5.6 miles, up to the Steps and switchbacks is moderate and two-way. So, if you're concerned, enjoy the majority of the trail before the one way section. There is a sign just prior to the descent stating that the trail is now one-way (downhill only).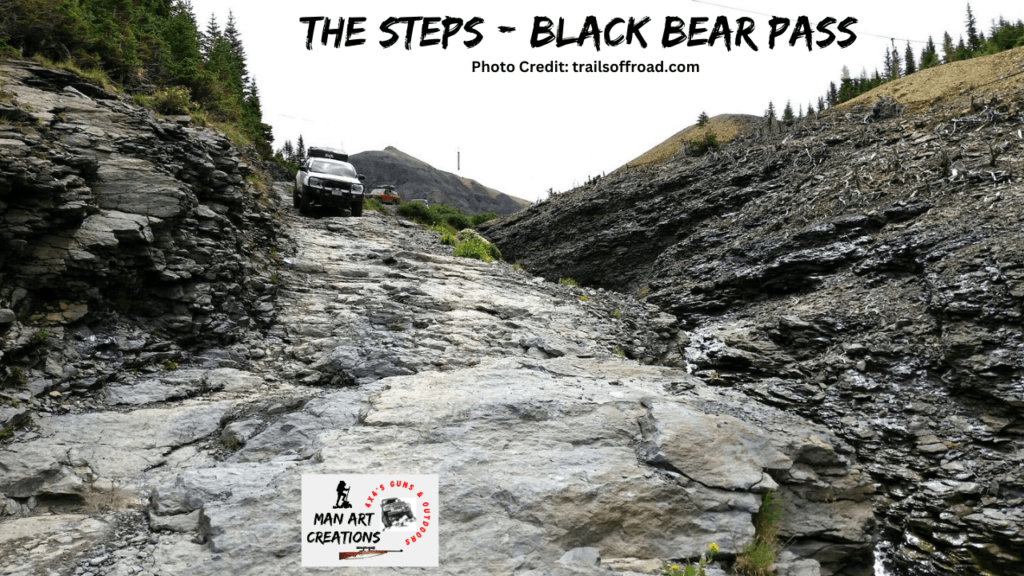 There is no room for vehicles to travel in both directions so take pictures of the view of Telluride from the top, then turn around and go back out the way you came to US 550.
The road is open to all motorized vehicles including motorcycles, UTV's, and ATV's. The trial is rough and rocky with some drop-offs of 1 – 2 feet in places. Make sure your equipment can handle the rough terrain and that you are comfortable in your experience level.
Probably the most important thing to consider when planning a trip to Black Bear Pass, is current road conditions. It would be a shame to travel all that way only to find out the road is closed. You can check with the forest service for current conditions at: www.fs.usda.gov
You can also contact them locally at the San Juan National Forest Service in Durango, Colorado at:
San Juan National Forest Headquarters
15 Burnett Court
Durango, CO 81302
Phone: (970) 247-4874
Fax: (970) 385-1243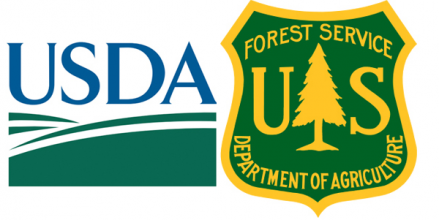 Another great source of information on the conditions at Black Bear Pass is the local jeep tour outfitter in Telluride, Colorado:
Telluride Outside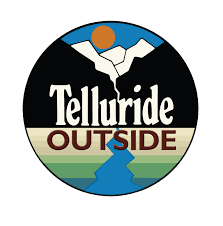 Box 685, 121 W. Colorado Ave.
Telluride, CO 81435
Phone:800.831.6230 or 970.728.3895
Be Careful, Pay Attention, and Take Your Time
---
Black Bear Pass road is a very scenic drive. And, the drive from Colorado highway 550 to the top of the pass is not that difficult or dangerous. Once you start down the other side headed to Telluride, the road becomes much more rough, difficult, and yes dangerous.
It's certainly doable, I mean a couple of Texas flatlanders like us did it without incident. Just be careful and pay attention to the road at all times. If you come across a section you're not sure about, get out and walk it to take a look. Have someone spot for you and take it slow and easy.
Once you start down, they recommend 4×4 low range so you just crawl down the steps and switchbacks. This will save your brakes from over heating which would be a bad thing. There are numerous abandoned mines to explore, Ingram lake, Ingram creek, Ingram falls and miles and miles of spectacular views so take your time and enjoy the experience.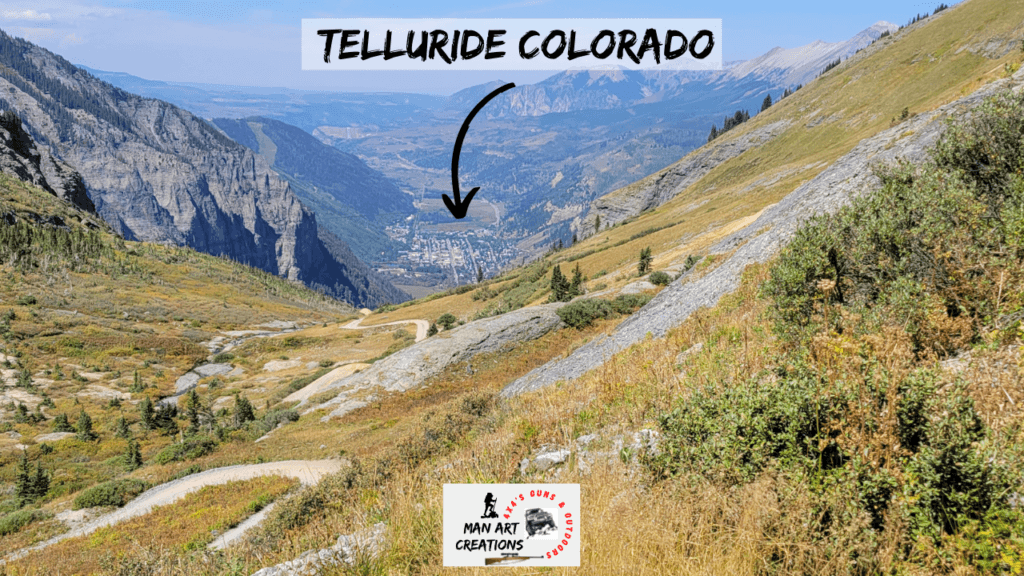 As always, stay safe, enjoy the journey and please try to leave it cleaner than you found it. If you have any comments, questions, ideas or suggestions please leave them in the comment section below and I'll get back to you asap. You can follow us on Facebook: Rex The Beach Angler, Instagram: thebeachangler7, Twitter: @AnglerBeach, and YouTube: Man Art Creations.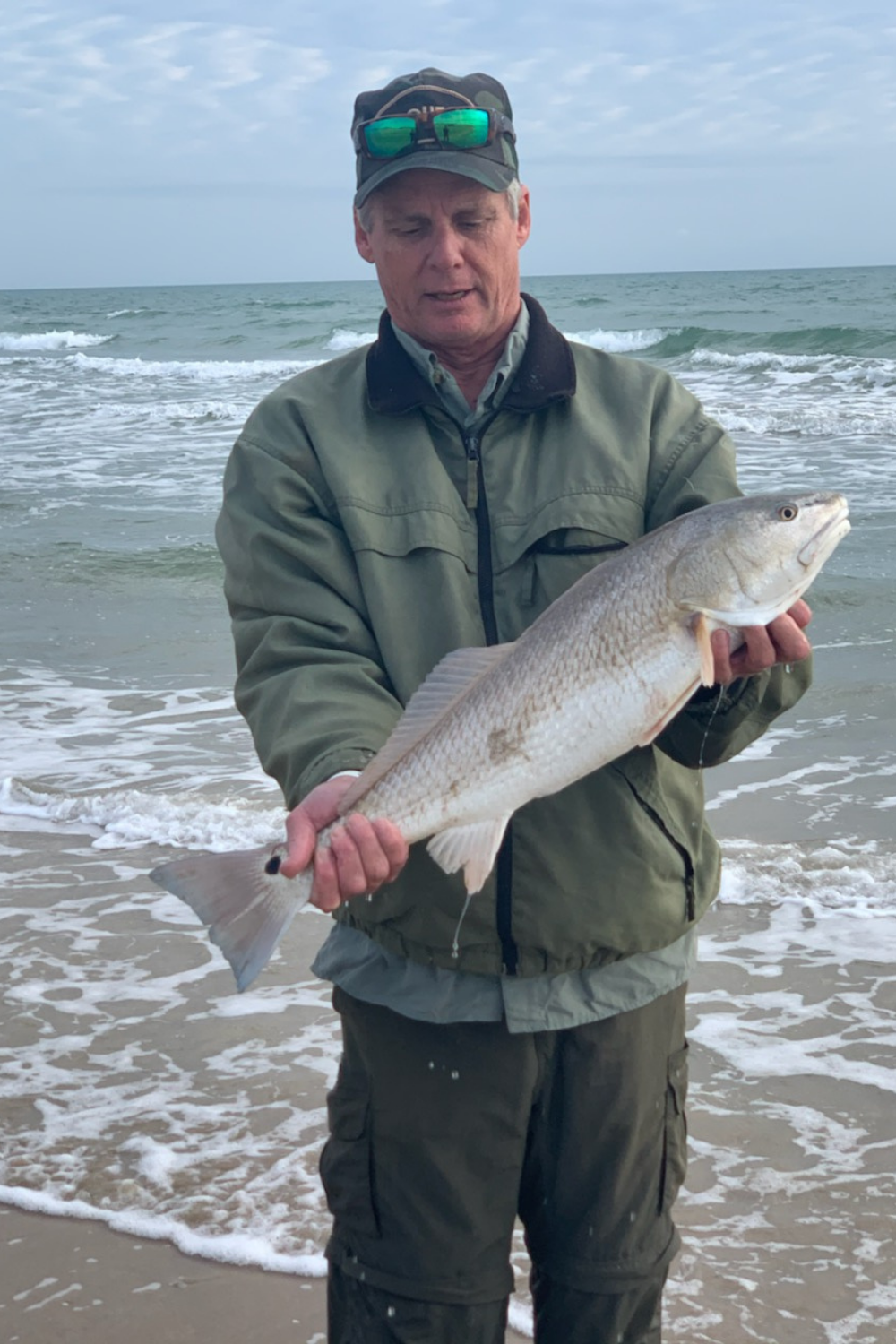 A life long surf fisherman with 50+ years of experience, I am also an avid hunter and outdoorsman. I will be sharing my passion for the outdoors with you so be prepared for hunting, fishing, camping, hiking and more. Along with gear reviews and the latest trends and innovations in the outdoor industry.