This past Saturday, February 27th 2021 marked the 26th Annual Billy Sandifer Big Shell Beach Clean up on the Padre Island National Seashore in Texas. Hundreds of volunteers donated their time, vehicles, trailers and fuel to help carry on Captain Billy's Legacy. COVID protocols made things a little different, but we carried on. The Big Shell area of PINS is remote and requires four wheel drive vehicles to access, so the task is not an easy one.
There has been years when we've had cold, rain, wind and even tons of debris washed ashore post Hurrican Ike. Of Course, this year, was COVID. But, despite it all, the show always goes on. Billy's famous saying when conditions weren't ideal for the clean up was, "Suit Up, Show Up, Shut Up, Go Do It!" With the help of the National Park Service Personnel and the generous event sponsors, miles of beach were cleaned yet again, and I'm sure Captain Billy would be proud.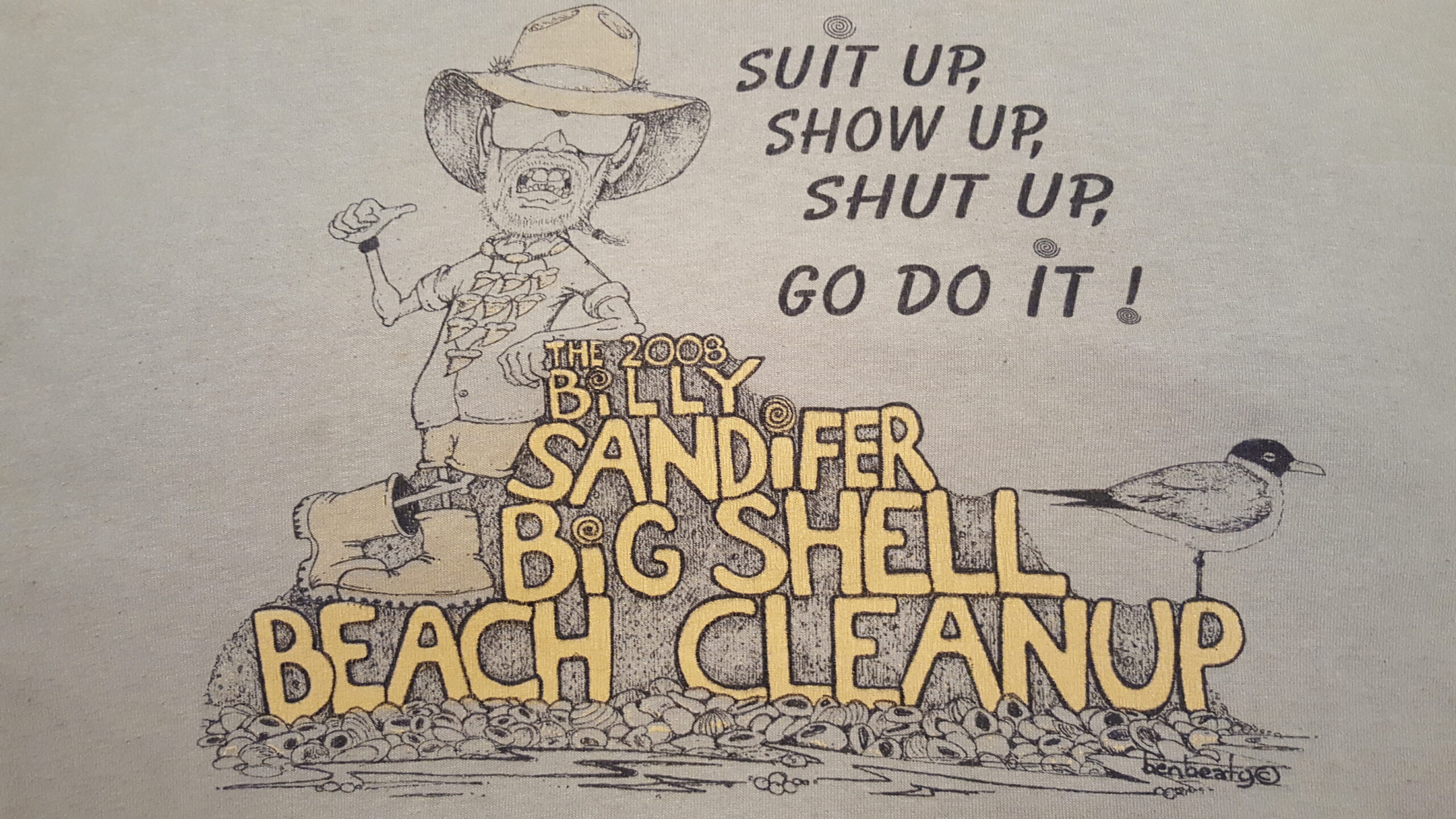 ---
Captain Billy Sandifer RIP
---
Billy Sandifer was a local legend and known as the Padre of Padre Island. He spent as much time "down Island" as he could. Fishing, camping, birding and just getting away from it all. In 1991 he became the federally licensed guide on PINS and offered fishing, birding and naturalist's charters there until his retirement in 2013. In 1995, he went to the superintendent of PINS and requested permission to organize and attempt the first Big Shell Beach Cleanup.
The Park Superintendents answer was basically "if you think you can pull it off, go for it". In the ensuing years over 8525 volunteers have removed over 3,000,000 pounds of trash from the Big Shell area of the National Seashore. Billy passed away on March 30th of 2018 after the most successful Big Shell Cleanup to that date. Billy is survived his wife, Joy Eyvone, and his many friends and extended family.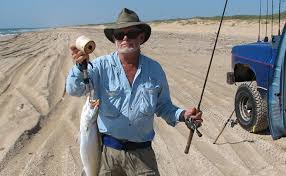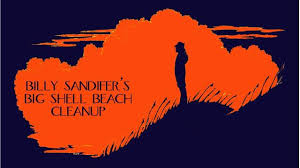 Friends of Padre, Inc., a 501 C3 non-profit organization, was formed to ensure the Big Shell Beach Cleanup will continue in the future and in hopes of being able to help other worthwhile efforts of Padre Island. Billy passed away on March 30th of 2018 after the most successful Big Shell Cleanup to that date. Billy is survived his wife, Joy Eyvone, and his many friends and extended family. While Captain Billy may be gone, his legacy lives on thanks to his friends, sponsors and volunteers.
---
---
The primary function of Friends of Padre is to fund and organize the annual Billy Sandifer Big Shell Beach Cleanup in perpetuity. Beginning in 1995, the Big Shell Beach Cleanup occurs once a year in the Big Shell portion of the Padre Island National Seashore (PINS). Each year, hundreds of volunteers dedicate a Saturday to removing trash from this rugged, desolate stretch of beach.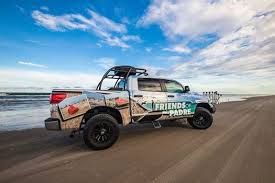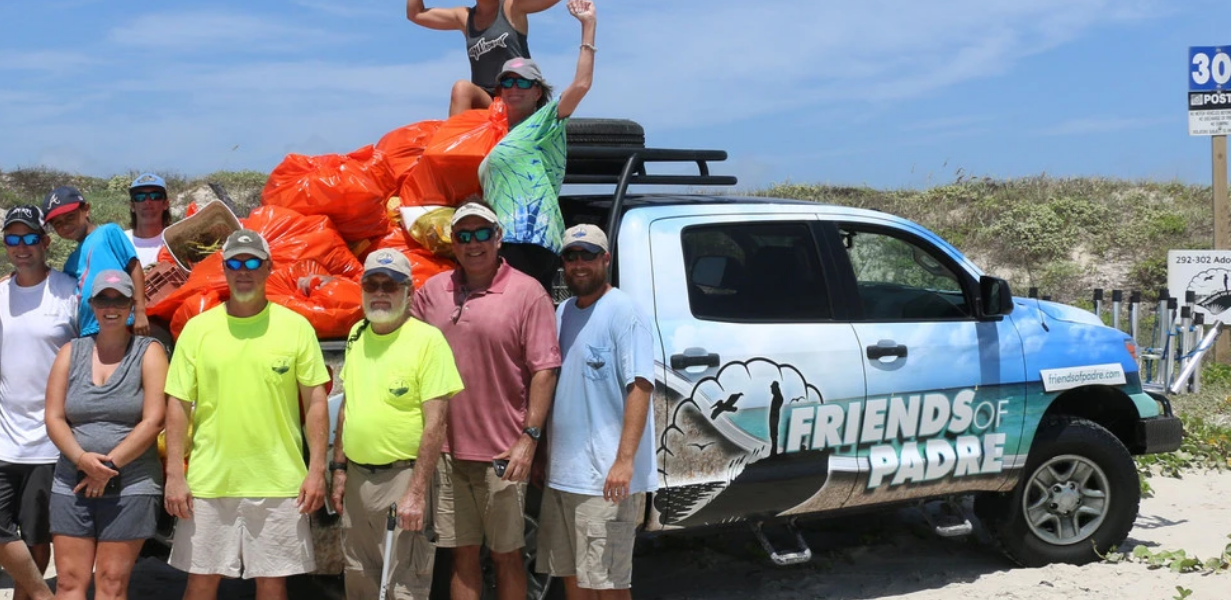 Since its inception, over 11425 volunteers have removed 3,000,000 pounds of trash from this remote and wild stretch of 4 Wheel Drive Only beach. As the event has grown, the clean up has extended beyond the Big Shell area to include many more miles of the National Seashore.
There website: freindsofpadre.com is where you can find information about the beach clean up, and PINS. If you can't make the clean up in person, you can donate to the efforts from the website: friendsofpadre.com. All proceeds go towards the event. Friends of Padre is a true "non-profit" organization.
---
COVID or Not the Show Goes On
---
In normal years, volunteers without four wheel drive vehicles were given rides to the clean up area with other volunteers who did have 4×4 vehicles. Once the clean up was over we all met back at the Maliquite Visitors center for Pizza and Hot Dogs. With all the social distancing requirements this year, some changes had to be made, so no food this year. Next year, it should be back to normal. But everybody gets an event t-shirt and this year the folks at YETI added an insulated cup to the goodie bags.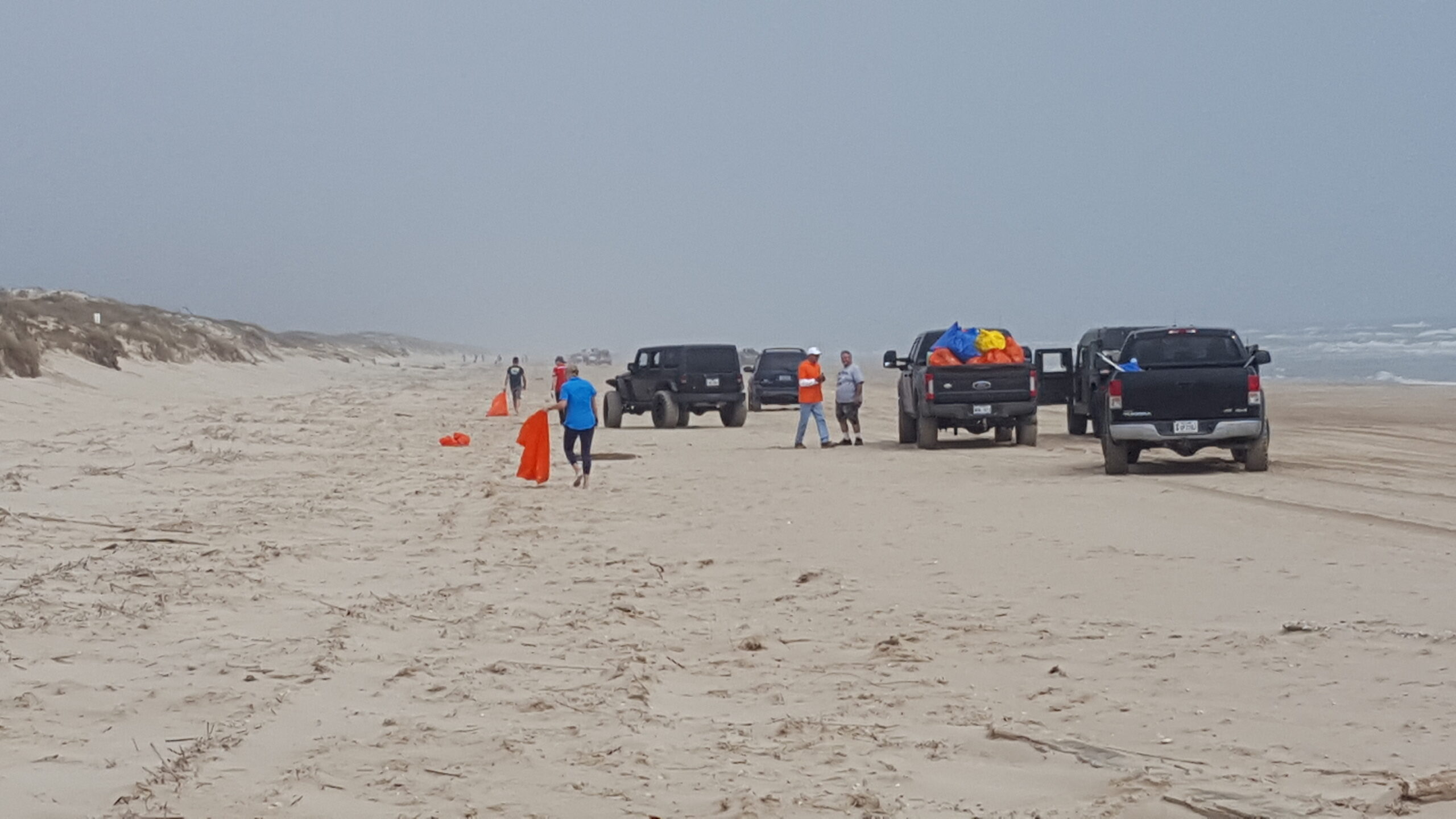 Due to COVID safety precautions they were not able to offer rides into the work area for those without four-wheel drive vehicles. If you did not have a four-wheel drive, you were welcome to clean the pedestrians only beach in front of the Malaquite Visitor's Center, or drive onto the beach and cleanup on the north end that was two wheel drive accessible.
For those with four-wheel drive vehicles, they were asked that to arrive, work, and depart the cleanup with the same people in your vehicle. When on the beach, volunteers had to practice safe distancing from other vehicles to reduce the spread of COVID. Face coverings were recommended to be worn anytime you were in close proximity to others that did not come with you.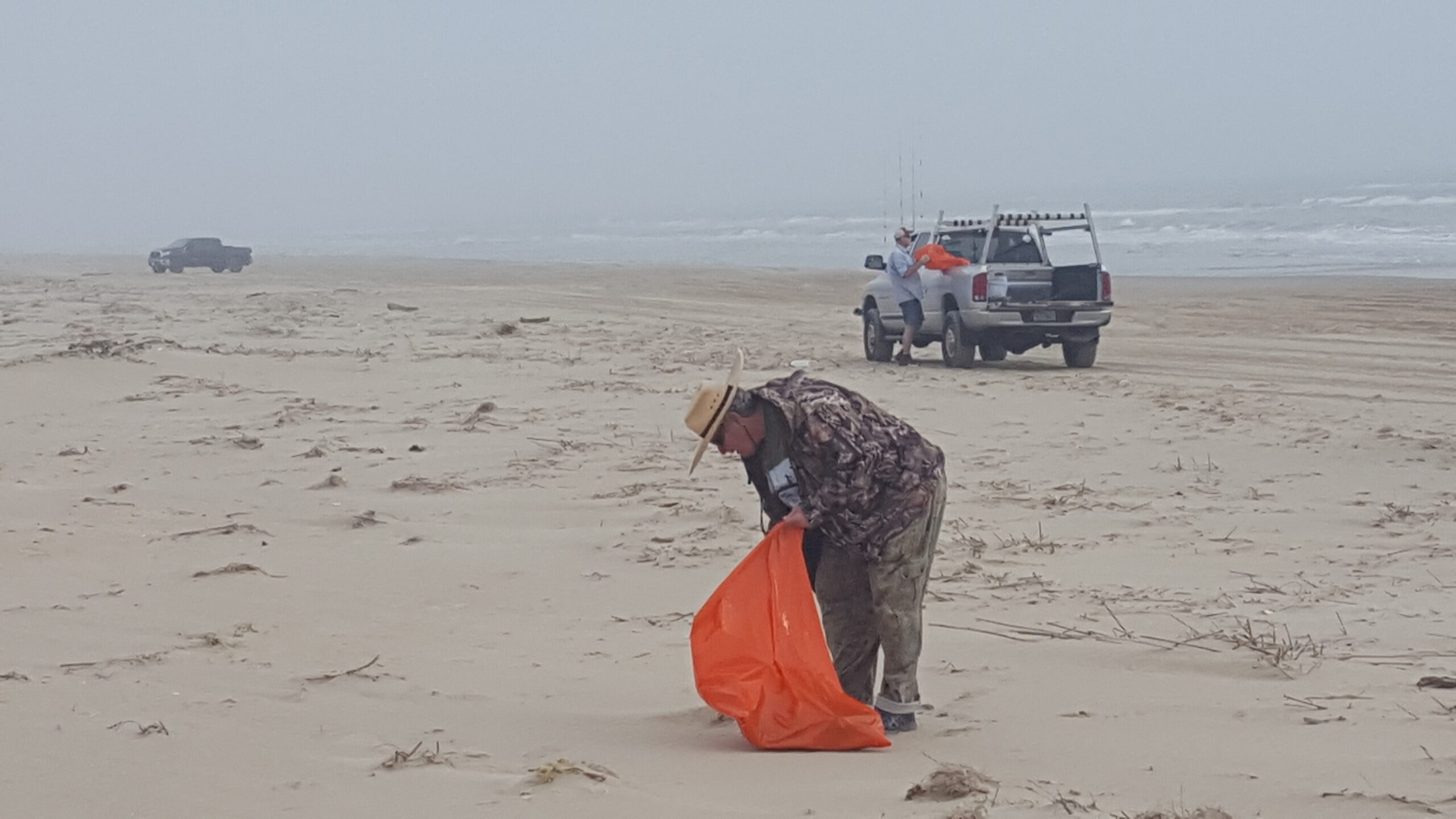 ---
26 Years and Tons of Trash
---
Over 3,000,000 pounds of trash removed and counting. All of that would be littering the beach and or buried in the sand dunes were it not for the love and dedication of Billy Sandifer who, despite the obstacles and enormous amount of work it took to get the event off the ground, just showed up, suited up, and went and did it.
The event wouldn't be possible without the generous sponsors that have helped defray the costs of the event over the years. Some of this years sponsors were: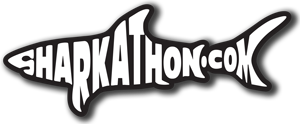 And, for many years before COVID, DerWiener Schnitzel and Dominoes Pizza brought the food for the volunteers. There have been many other sponsors over the years, and we owe a big thank you to all of them. Yes, you can do good things simply voluntarily. Don't wait for someone else to do it, "Suit up, Show up, Shut up and Go Do IT!"

---
Come Join Us Next Year for 27
---
Next Year will be 27, COVID will just be a bad memory and the show will go on. If you're in the Sout Texas Area next February, plan on joining us and lending a hand. We can always use more volunteers. Bring the family, what better way to teach the next generation about stewardship of our natural resources than letting them experience it firsthand. You can check back here at the beachangler.com or at the friendsonpadre.com for information on next years clean up.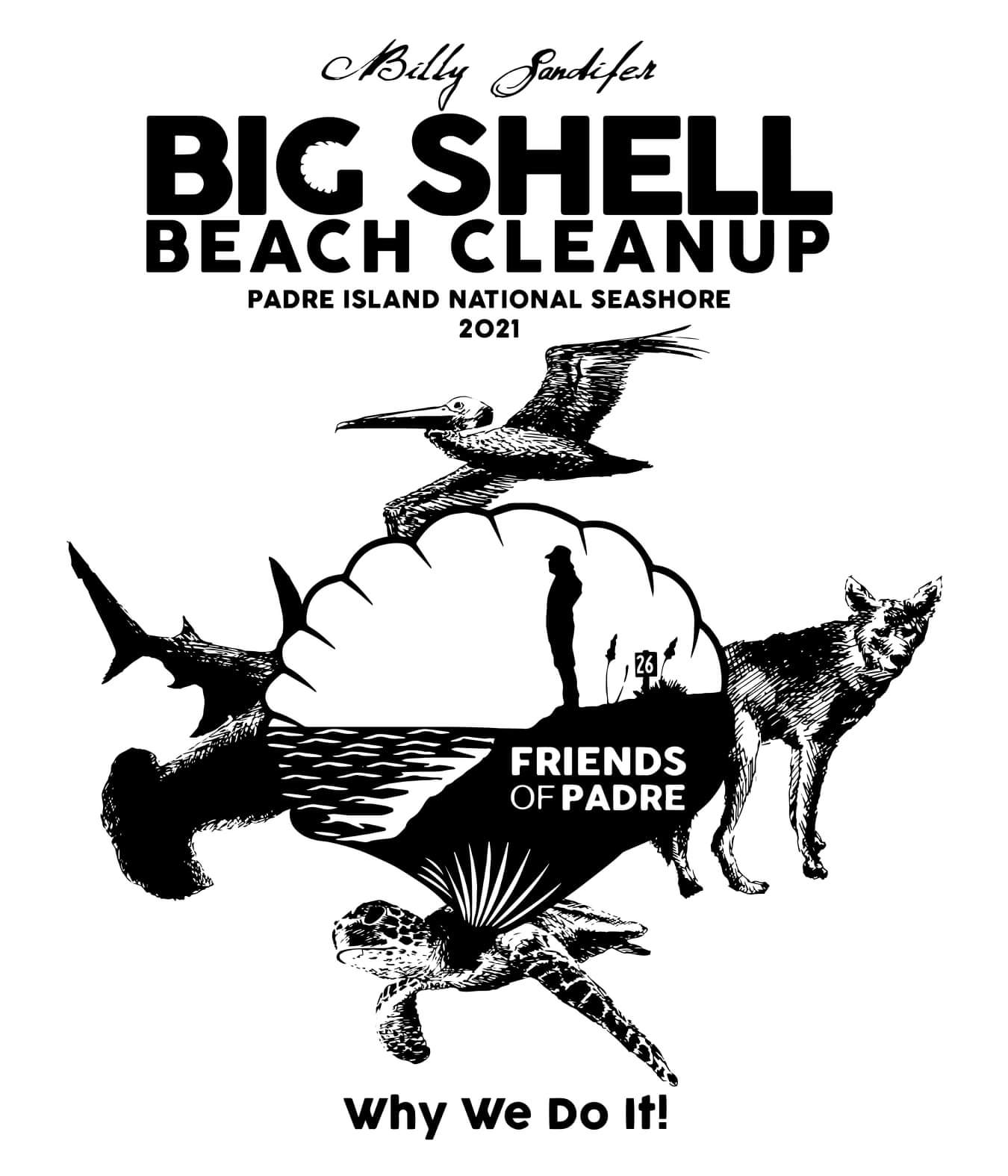 If you're not in Texas but have beaches, parks, lakes, hiking trails etc. Organize your own clean up. It's a lot of work, but at the end of the day, it will be something you can be proud of. Leave a legacy, not just a memory. If you need help or ideas on how to organize an event, contact Tyler Thorenson at friendsofpadre.com. For more about fishing the Padre Island National Seashore, check out the article about a recent trip of ours.
I'm sure he would be glad to help guide you along the way. Tyler began sharing his love of fishing with his own website – www.corpusfishing.com and through his weekly Friday morning fishing reports with Jim Lago at 1360 KKTX. In 2008 Tyler was honored to be asked to serve on the board of the Friends of Padre, Inc.
And, as always, be safe, enjoy the journey and please try to leave it cleaner than you found it. If you have any comments, questions, suggestions or ideas please leave them in the comment section below and I will get right back to you. Follow us on Facebook: Rex The Beach Angler, Instagram: thebeachangler7, and Twitter: @AnglerBeach