Once again, our wonderful government officials decided the beach was dangerous, from a Covid 19 pandemic stand point, and closed our beaches to vehicular traffic and camping. Even the Padre Island National Seashore (PINS), nearly 60 miles of beach, most of which is remote and accessible only by four wheel drive vehicles, was closed. You can read about our last trip down Padre Island here.
Makes absolutely no sense that where you could be out in the open air with hundreds of yards, if not miles between people is deemed dangerous, and yet 6 feet apart is plenty safe indoors at WalMart or HomeDepot. Thanks COVID 19, Welcome to the "Land of the Free" and the "Home of the Brave" 😉
---
Covid 19 Beach Closure – Again
---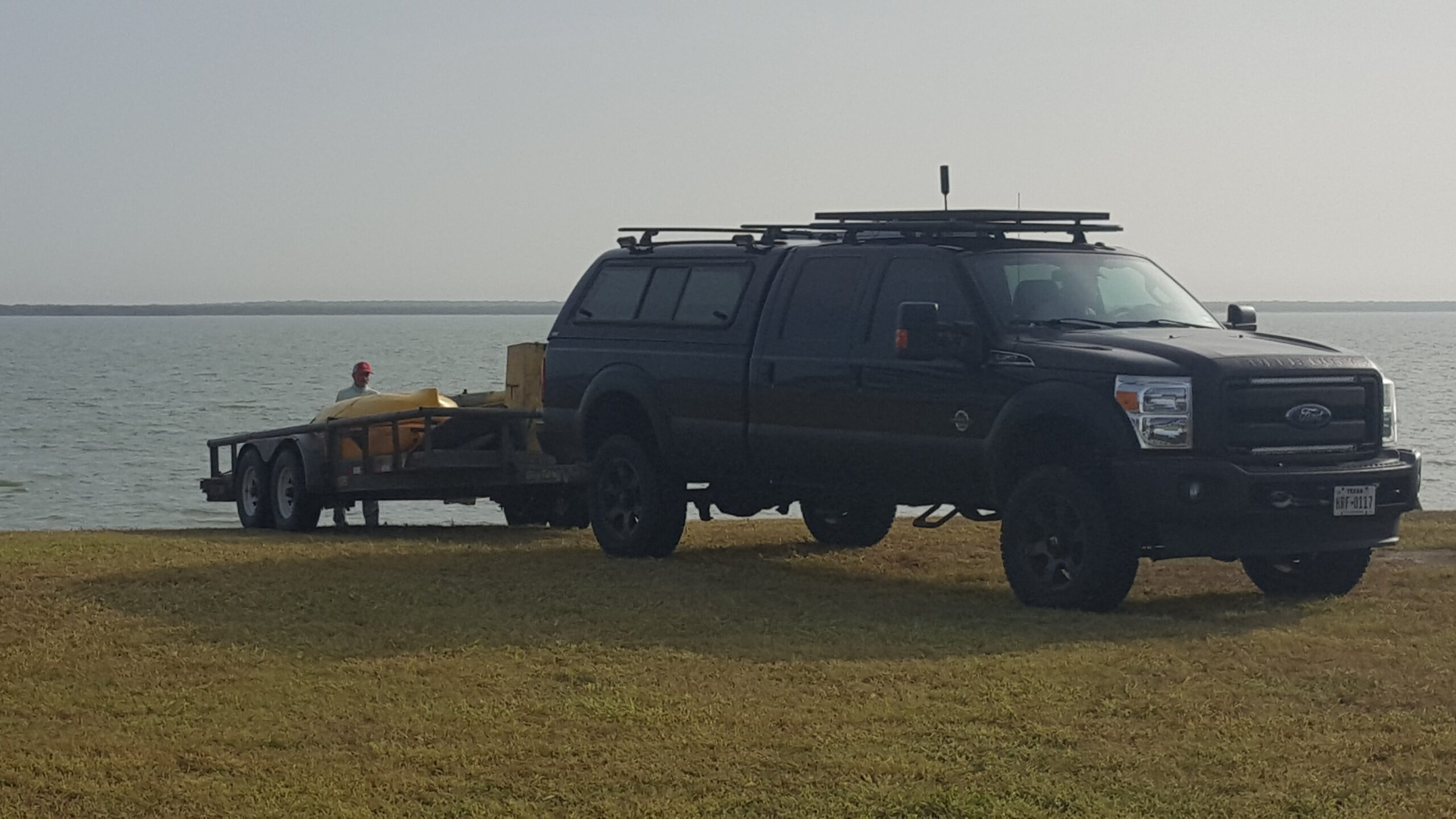 We had been planning a surf fishing trip down Padre Island National Seashore, Texas for weeks. The moon phase, tides, solunar tables and weather all pointed to this being an epic weekend for a beach trip. Then, Covid 19, the "China Virus" reared it's ugly head again.
Covid 19 cases spiked in Texas, as one would expect with increased testing, and our brilliant government officials again decided the beach was just not a safe place for us to be. I mean, they haven't gotten anything right yet with this Covid 19 pandemic, so surely they know what they are doing in this case. The law of averages should be on their side by now 😉
Anyway, enough politics, weeks of planning and preparation were out the door, but determined to go fishing, we began discussing "alternative Plans".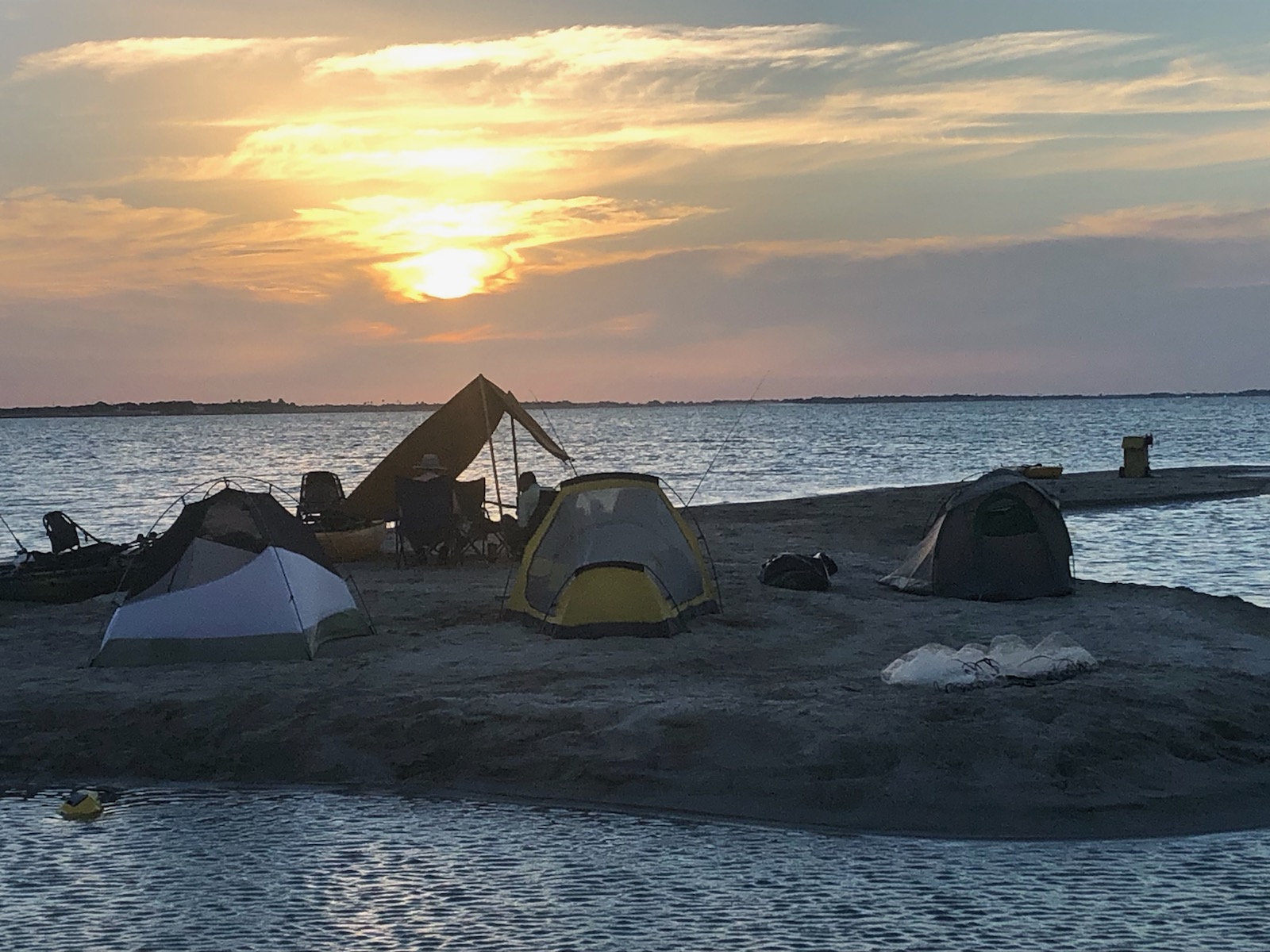 ---
Alternative Fishing Options
---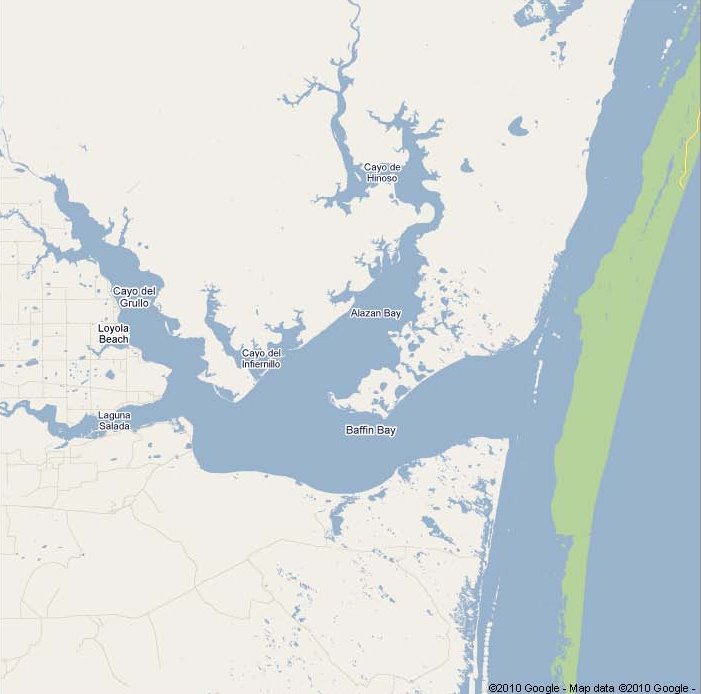 Fortunately for us, we live along the Texas Gulf Coast. We have numerous rivers, streams and lakes available for freshwater fishing options. We, of course, have hundreds of miles of coast line along beaches and bays as well. However, public access to most of the public areas was restricted here as well.
What to do? Get on Google Earth and find your own beach. Growing up in south Texas we spent many a day fishing Baffin Bay. It Just so happens that Baffin has miles of undeveloped shore line with some nice sandy beaches for fishing and Camping.
We selected a likely looking site on Google Earth, loaded our kayaks and gear, and set out across the bay. It's important to note, we contacted the Texas Parks and Wildlife Game Warden about our plans and he confirmed the legality of our plans. As long as we stayed on the beach, and didn't venture inland, we would be fine.
---
Remote Island Camping and Fishing
---
Camping on a remote island in the middle of the Bay takes some additional planning and preparations. Like remote camping on PINS, you have to bring everything with you, no 7 eleven down around the corner. Unlike the beach however, we wouldn't have four wheel drive pick-ups to haul all of our gear.
For the trip across the bay, we would be using kayaks which limits you both on space and weight for hauling fishermen, gear and provisions. Things like food, water, meal prep, ice, fishing tackle and camping gear all had to fit in our kayaks. So, planning consisted of a lot of "culling" to get down to the bare minimum needed for the trip.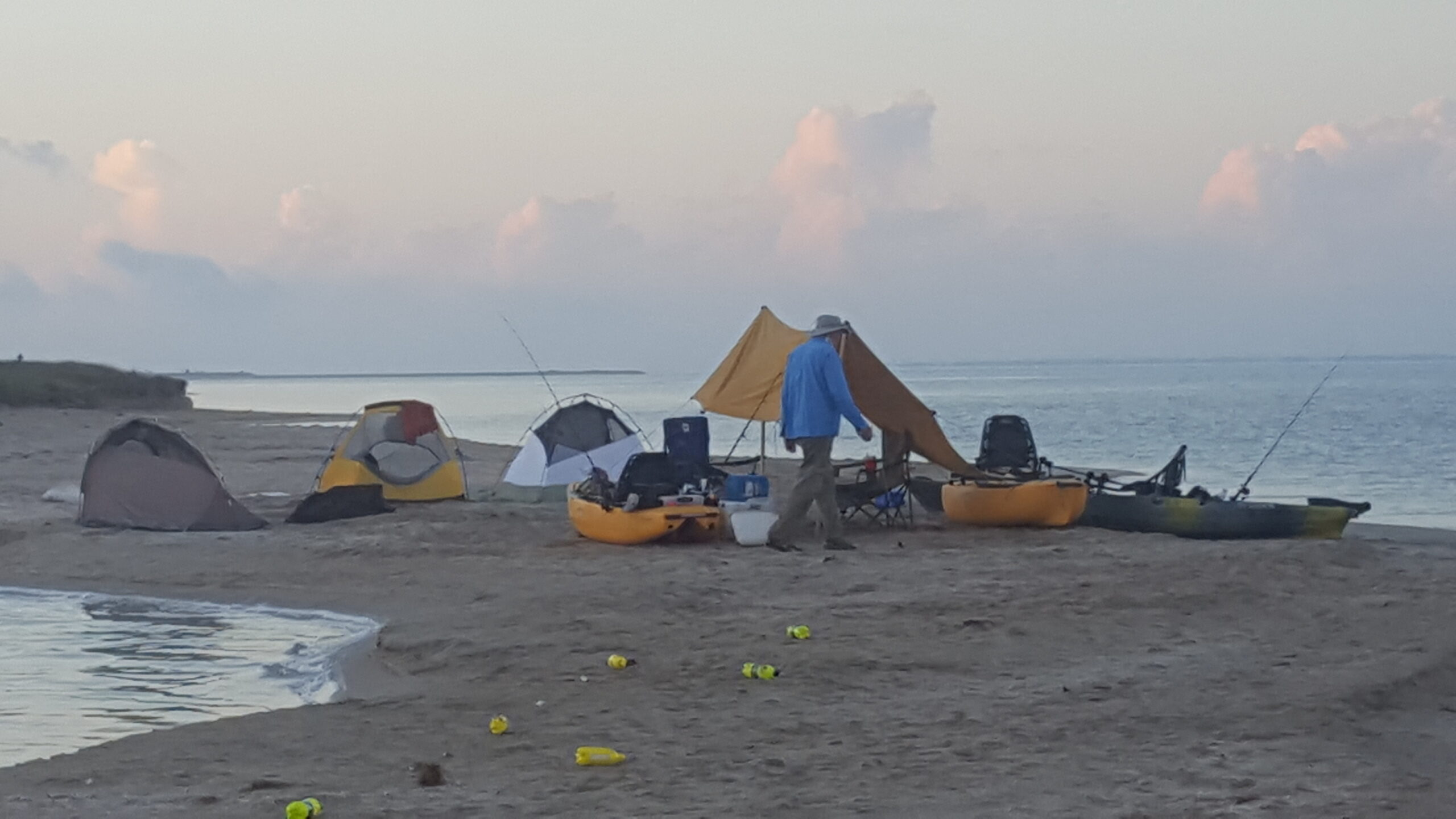 It's hot in the summer in Texas, so water and staying hydrated are of prime importance. Water adds a lot of weight and takes up storage space. For Food, we opted for freeze-dried Mountain House entrees. This saved considerable weight and reduced the gear needed for food preparation. A simple back packers stove and a small container for heating water was all that was needed.
I must say, Mountain House meals are actually quite good. Especially for freeze-dried food. They have made some real improvements over the years. Each of us brought our single man backpacking tents for sleeping and the bare minimum of fishing gear. There would be no large heavy tackle boxes loaded with lure choices on this trip.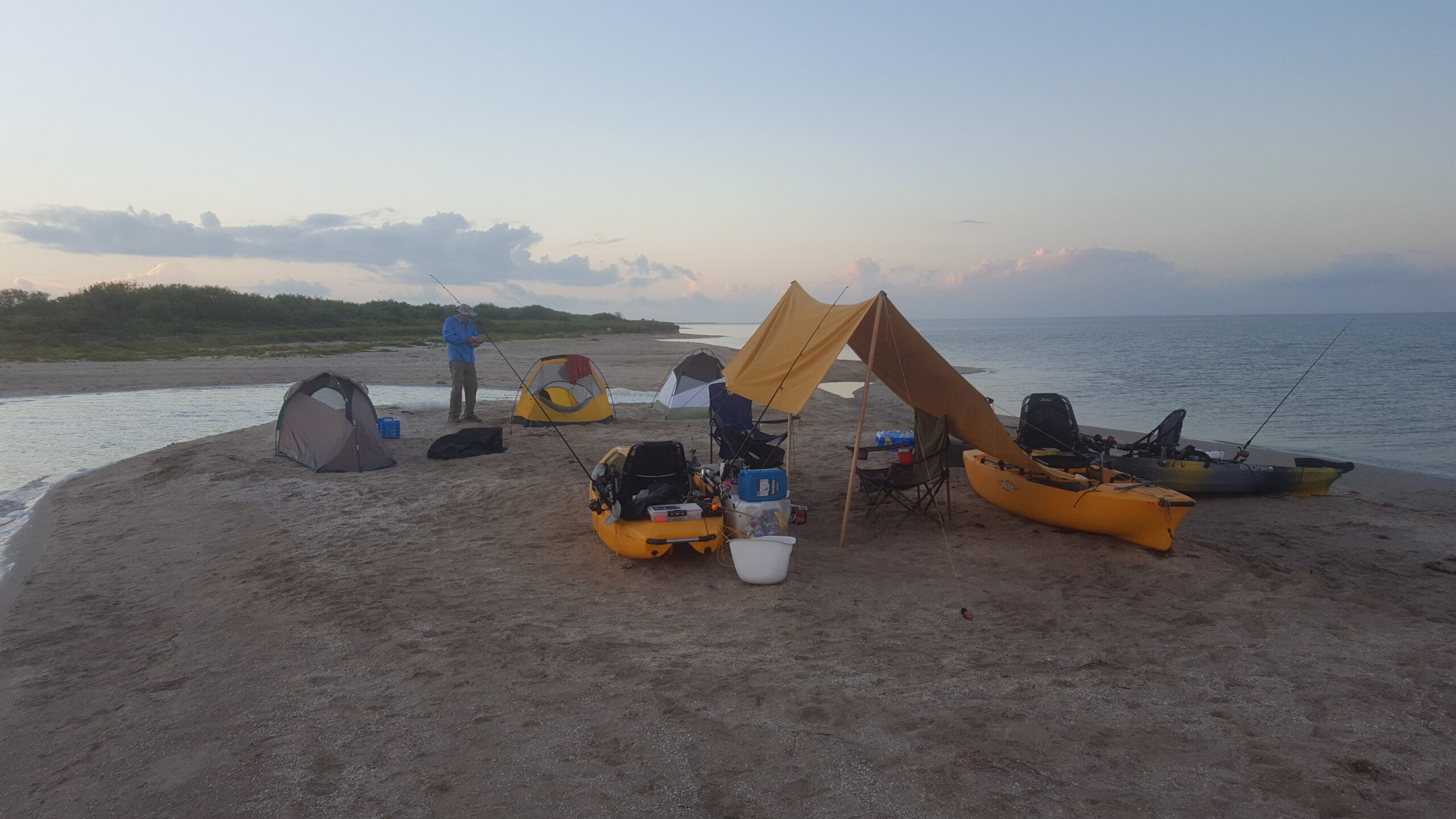 ---
Kayaks and Sail lines
---
This trip we were able to try out the Hobie Mirage Pro Angler 12 Kayaks with pedal drive as well as the Wilderness Systems Radar 13 also with pedal drive. We also used a Mainstream Tropic II kayak as an equipment barge if you will. The Hobie's had the advantage of stability and weight capacity, but were somewhat lacking in storage space.
The Wilderness Radar has ample storage but lesser weight capacity than the Hobies. The Mainstream was used to haul our Sail Line, some of our camping gear and extra water. It was lashed on behind one of the Hobies and towed across the bay. The Mainstream being a two person kayak was also used when running the Salil Line. One person could run the line while the other maneuvered the Kayak.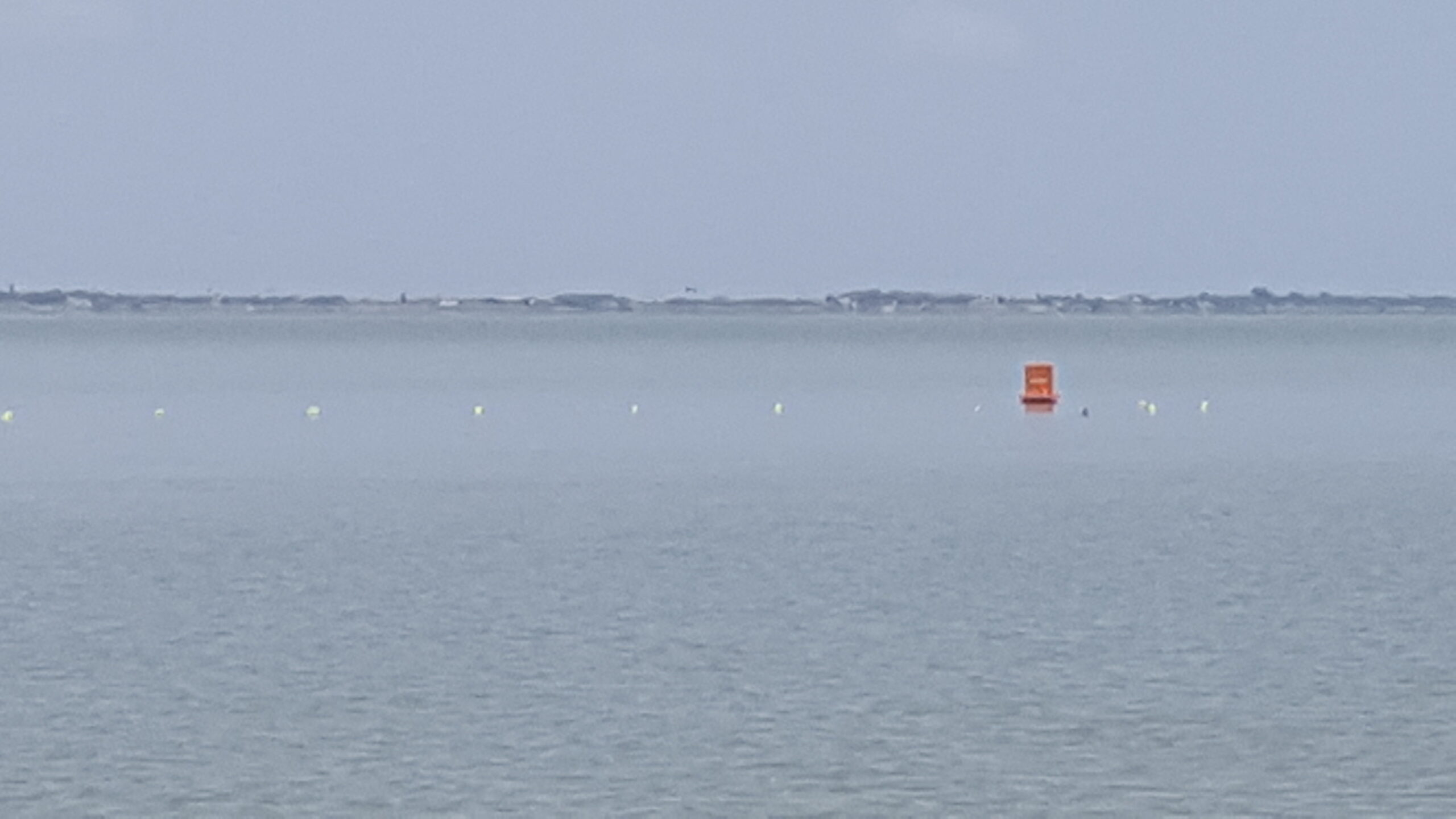 We successfully crossed Baffin Bay and set up camp on our remote stretch of sand. We rigged up and deployed the Sall Line and we were finally fishing. For those not familiar with Sall Lines, it's basically a trot line with one end attached to a Sail and the other to a winch on shore. The wind takes your line out and you can winch it back in to take the fish off and re bait or, in our case, use a kayak to go out and run the line.
It was a good trip, there was plenty of bait, we were able to catch both black drum and redfish on the sail line and with rod and reel. Of course, we caught plenty of the standard hardhead catfish as well. We were able to try out some new equipment and practice overnight camping with kayaks.
We made it safely back across the bay on the return trip and were able to bring home enough fresh fillets for a nice fish fry in the near future.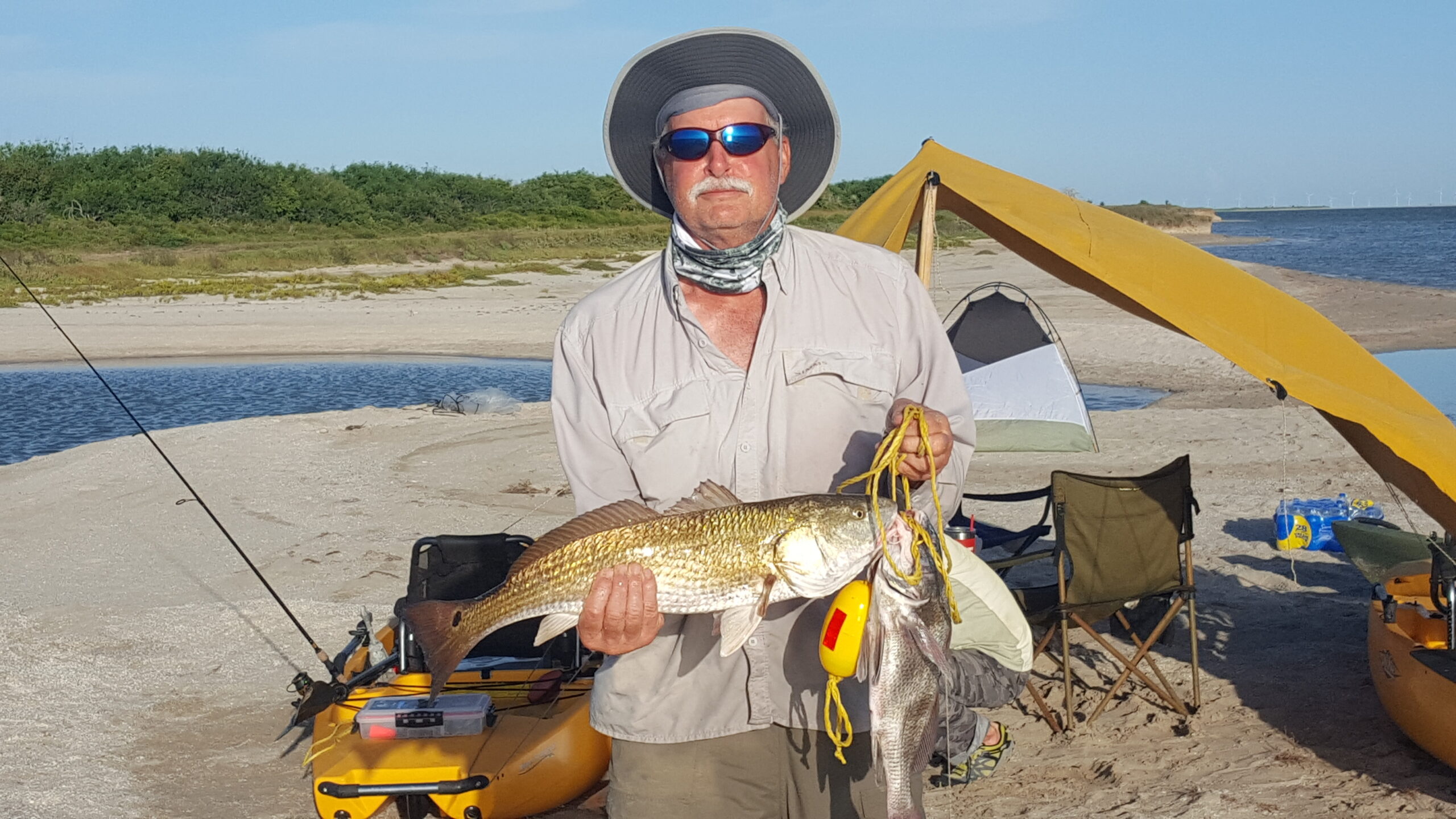 ---
Adapt and Go Fishing
---
With the uncertainty of the Covid 19 "pandemic" and the various closures and restrictions that are bound to come with it, you always need to have alternatives. If you want to go fishing, you must adapt and try something new for a change. The beaches here are basically closed until at least August 1st.
This means that essentially the entire summer has been shot as far as beach fishing goes. That doesn't mean you have to put up your fishing gear. Jump on Google Earth, grab some maps, and find some alternative destinations. Pack your gear and go fishing. Its always better than sitting at home and worrying.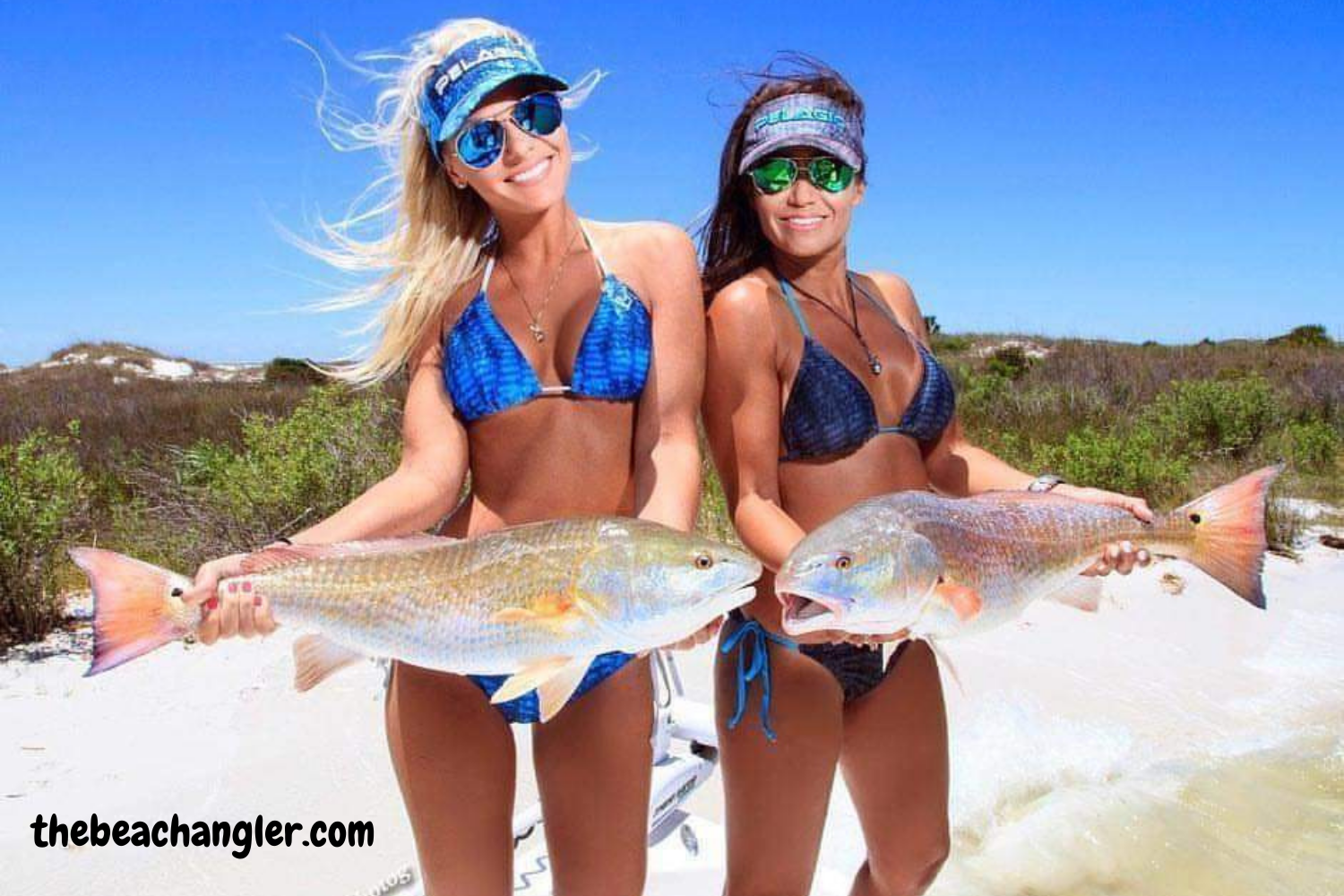 Always, be safe, enjoy the journey and please try to leave it cleaner than you found it. If you have any comments, questions or suggestions, please leave them below in the comment area. Follow us on Facebook: Rex The Beach Angler, Instagram: thebeachangler7 and Twitter: @AnglerBeach.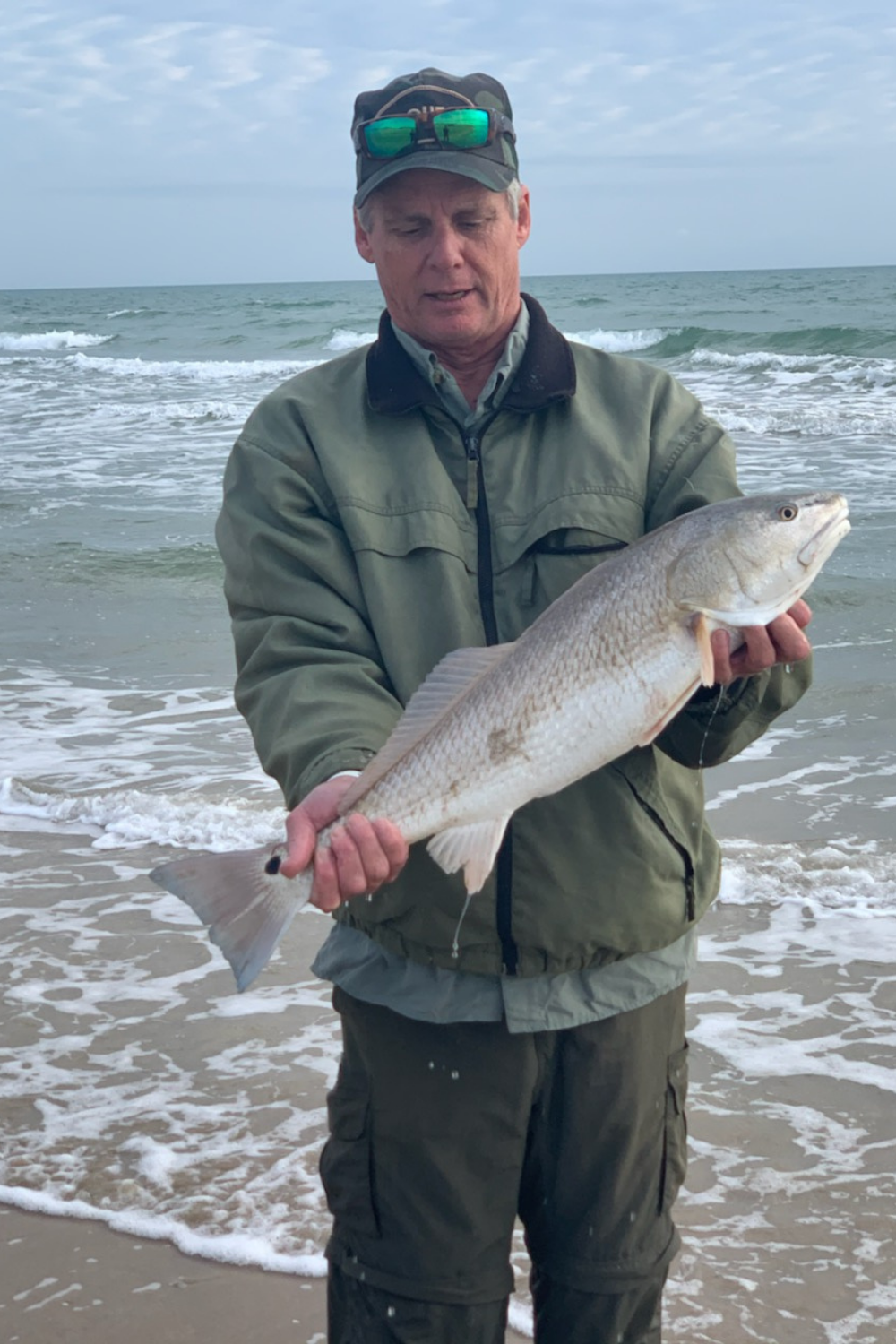 A life long surf fisherman with 50+ years of experience, I am also an avid hunter and outdoorsman. I will be sharing my passion for the outdoors with you so be prepared for hunting, fishing, camping, hiking and more. Along with gear reviews and the latest trends and innovations in the outdoor industry.